Racism After the First Black President
The GOP has become viciously racist, while Democrats follow Obama's lead in skirting the issue.
In our Sep­tem­ber 2009 cov­er sto­ry, ​"The ​'Post-Racial' Pres­i­dent," Sal­im Muwakkil ques­tioned the talk­ing points of those all too eager to declare racism resolved:
The relative success of progressive candidates who did not avoid race—such as Stacey Abrams, Andrew Gillum and Beto O'Rouke, all running in the South—seem to contradict Obama's reticent approach.
With the nation's first black pres­i­dent in the White House, some pun­dits have start­ed employ­ing the nar­ra­tive of a ​"post-racial" Amer­i­ca to frame events. In this view, Barack Obama's elec­tion has lev­eled the play­ing field and obvi­at­ed the strug­gle for racial equality.
Now, 10 years after Oba­ma was sworn in, the pres­i­den­cy of Don­ald Trump has brought the fal­la­cy of a ​"post-racial" Amer­i­ca into sharp relief. Trump's equiv­o­ca­tion after the fas­cist march in Char­lottesville, his ongo­ing attack on Black ath­letes and activists, his almost exclu­sive­ly white cab­i­net and his racist immi­gra­tion poli­cies make it clear that racism con­tin­ues to define the Amer­i­can experience.
Part of the suc­cess of anti-racism is that it stig­ma­tized pub­lic expres­sions of racism. But, iron­i­cal­ly, the elec­tion of our first Black pres­i­dent was sim­ply too much for some Amer­i­cans, and a back­lash began brew­ing. Muwakkil quot­ed cul­ture crit­ic and author Hen­ry Giroux say­ing that racism in the Oba­ma era is dif­fer­ent from the his­tor­i­cal ​"crude racism with its bio­log­i­cal ref­er­ents and pseu­do-sci­en­tif­ic legit­i­ma­tions." This new breed of racism, Giroux wrote, ​"cyn­i­cal­ly recodes itself with­in the vocab­u­lary of the civ­il rights move­ment, invok­ing the lan­guage of Mar­tin Luther King Jr., to argue that indi­vid­u­als should be judged by the ​'con­tent of their char­ac­ter' and not by the col­or of their skin."
Giroux's state­ment dif­fer­en­ti­at­ing ​"crude racism" from sub­tler forms could not be writ­ten today, giv­en not only the rise of the alt-right but also the main­stream­ing of the rhetoric of white suprema­cy and Trump's wink-and-a-nod toward white nation­al­ism. The pres­i­dent him­self has self-iden­ti­fied as a ​"nation­al­ist." He didn't have to add ​"white" — his sup­port­ers knew what that meant. With his dem­a­goguery and his ​"birther" cam­paign, among oth­er racist schemes, Don­ald Trump gave per­mis­sion to the brew­ing back­lash against Obama.
Muwakkil antic­i­pat­ed this resur­gence, writing:
Faced with a shrink­ing demo­graph­ic base and diverg­ing cul­tur­al trends, many Repub­li­cans have con­clud­ed that a return to the pol­i­tics of white resent­ment may be the party's best shot at viability.
Oba­ma him­self under­stood this dan­ger, Muwakkil wrote, and did his best to avoid giv­ing fod­der to the Right:
[Oba­ma] must walk a nar­row tightrope slick with cul­tur­al bias­es. As America's first black pres­i­dent, he must down­play black Amer­i­cans' spe­cif­ic needs or he'll lose his polit­i­cal bal­ance. In many ways Oba­ma has played along, scrupu­lous­ly avoid­ing com­ment on racial mat­ters since he began his pres­i­den­tial campaign.
There was one excep­tion, Muwakkil not­ed — Obama's ​"mild rebuke of the Cam­bridge police" who mis­took Har­vard pro­fes­sor Hen­ry Louis Gates for a bur­glar of his own home and, when Gates berat­ed the offi­cer called to inves­ti­gate, arrest­ed him for ​"dis­or­der­ly conduct":
Oba­ma was atyp­i­cal­ly unequiv­o­cal in July when he crit­i­cized the Cam­bridge, Mass., police for ​"act­ing stu­pid­ly" in the arrest of Hen­ry Louis Gates … He also raised a few eye­brows by link­ing the Gates arrest to the his­tor­i­cal prob­lem of racial profiling.

His unex­pect­ed response to the ques­tion sparked a tor­rent of crit­i­cism from rightwingers … Rush Lim­baugh said Obama's com­ments were a case of ​"a black pres­i­dent try­ing to destroy a white police­man." Fox News' Glenn Beck accused the pres­i­dent of being racist, say­ing Obama's words revealed a ​"deep seat­ed hatred for white peo­ple or the white culture."
Oba­ma even­tu­al­ly capit­u­lat­ed with what became known as the White House ​"beer sum­mit," a pri­vate, cor­dial meet­ing to which he invit­ed both Gates and the white offi­cer, putting them on equal foot­ing. In doing so, he was in keep­ing with the dif­fi­dence of Democ­rats in the face of sys­temic racism.
Democ­rats have shied away from advo­cat­ing for poli­cies that direct­ly help Black/​Brown com­mu­ni­ties. In Chica­go, for exam­ple, the last two Demo­c­ra­t­ic may­ors have opposed liv­ing wage ini­tia­tives. Fur­ther, the nation­al Demo­c­ra­t­ic Par­ty has been sur­pris­ing­ly weak in its response to vot­er sup­pres­sion tar­get­ed at peo­ple of col­or. Even as Trump has dou­bled down on racism and xeno­pho­bia, Demo­c­ra­t­ic lead­ers have not pro­duced a bold vision for racial jus­tice. Most of the polit­i­cal ener­gy around this has come from the pro­gres­sive wing of the party.
Dur­ing recent con­gres­sion­al elec­tions, par­ty lead­er­ship pre­ferred cen­trist can­di­dates (who tend to eschew race) over more pro­gres­sive can­di­dates who want­ed tough police account­abil­i­ty and an end to mass incar­cer­a­tion. Right after Alexan­dria Oca­sio-Cortez won her con­gres­sion­al seat, Nan­cy Pelosi expressed sad­ness and dis­may that her col­league — a vet­er­an white male Demo­c­rat — had lost the elec­tion, and she dis­missed the race as ​"local" with no nation­al res­o­nance. Pelosi's loy­al­ty to a col­league may be under­stand­able. It also pro­found­ly mis­reads the moment. Oca­sio-Cortez has pri­or­i­tized the issues of mass incar­cer­a­tion, vot­er sup­pres­sion and immi­grant rights, which rever­ber­ate nation­al­ly and have huge racial over­tones — and should be Demo­c­ra­t­ic pri­or­i­ties. With a shared his­to­ry of being tar­gets of social con­trol, Black and Brown peo­ple have rea­son to work in coali­tion, as pro­gres­sive can­di­dates in both com­mu­ni­ties have emphasized.
Today, the rel­a­tive suc­cess of pro­gres­sive can­di­dates who did not avoid race — such as Stacey Abrams, Andrew Gillum and Beto O'Rouke, all run­ning in the South—seem to con­tra­dict Obama's ret­i­cent approach. Can­di­dates like Abrams have revealed a reser­voir of white vot­ers who are ready to join in coali­tion with Black and Brown peo­ple to advance a bet­ter racial dis­course. They have tran­scend­ed the demands for ​"equal jus­tice" that defined the defen­sive, old Demo­c­ra­t­ic order and are instead speak­ing the lan­guage of ​"equi­ty." The new breed of pro­gres­sives under­stands that the back­lash comes from the Right, and the way to fight it is not to pla­cate but to mobi­lize your base and build coali­tion­swith like-mind­ed communities.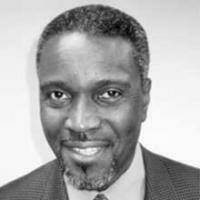 James Thind­wa
is a mem­ber of
In These Times
' Board of Direc­tors and a labor and com­mu­ni­ty activist.