What the Liberal Establishment Gets Wrong About the Trump-Putin Summit
Charges of treason and other reactionary rhetoric build support for a more confrontational—and dangerous—stance towards Russia.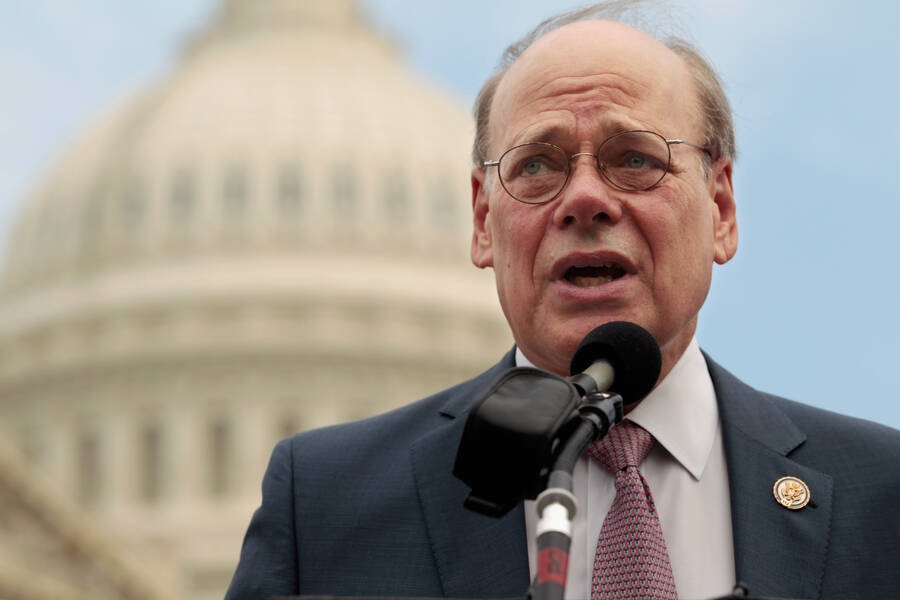 The Trump-Putin sum­mit ear­li­er this week was a dis­ap­point­ment, although prob­a­bly not for the rea­sons one might think. At a time when U.S.-Russia rela­tions are at rock bot­tom, a nuclear arms race between the two is immi­nent, NATO has embarked on its largest mil­i­tary build-up since the Cold War and the two coun­tries jock­ey for pow­er in sev­er­al proxy wars, the meet­ing pro­duced scant progress on resolv­ing these tensions.
This kind of overheated, ultra-nationalistic rhetoric is not only wrong-headed: In a time like this, it is irresponsible.
There was no state­ment or signed agree­ment, with Putin mere­ly men­tion­ing dur­ing the post-sum­mit press con­fer­ence that he had giv­en Trump ​"a num­ber of spe­cif­ic sug­ges­tions" relat­ed to arms con­trol that the two could work on in the future. Both made sure to back Israel in its secu­ri­ty con­cerns, while Putin crit­i­cized Trump for tear­ing up the Iran deal.
It was a far cry from Ronald Rea­gan and Mikhail Gorbachev's ini­tial 1985 meet­ing in Gene­va, which at least pro­duced a joint state­ment and sev­er­al ten­ta­tive agree­ments on future arms con­trol. Yet the sub­stance of this sum­mit was an ele­ment vir­tu­al­ly ignored in the vast major­i­ty of press coverage.
U.S. law­mak­ers and offi­cials, news out­lets and var­i­ous com­men­ta­tors had fierce­ly opposed the meet­ing from the get-go. For­mer Nation­al Secu­ri­ty Advi­sor Susan Rice called it ​"dan­ger­ous and coun­ter­pro­duc­tive." The Wash­ing­ton Post edi­to­r­i­al board argued that sim­ply agree­ing to meet with Putin was ​"kow­tow­ing" to him. Much as they had with Trump's meet­ing with Kim Jong Un, Bloomberg and Reuters writ­ers warned that dig­ni­fy­ing Putin with a meet­ing would grant him ​"sta­tus as a great pow­er" — which must be news to every oth­er pres­i­dent and world leader who's met with a Russ­ian pres­i­dent before.
For some out­side of the Unit­ed States, the view was rather different.
Only last month, Aus­tri­an jour­nal­ist Armin Wolf had ques­tioned Putin about why he hadn't met with Trump 18 months into his pres­i­den­cy when Bush and Oba­ma had both done so with­in six. Pavel Palazhchenko, Gorbachev's inter­preter dur­ing his 1980s sum­mits with Rea­gan, sim­i­lar­ly com­plained about this, argu­ing that ​"two coun­tries like these can't afford a total absence of top-lev­el nego­ti­a­tions for a year and a half."
Even the sec­re­tary-gen­er­al of NATO — a cre­ation of the Cold War—affirmed that it's ​"total­ly in line with NATO poli­cies to talk to Rus­sia, to meet with Russ­ian lead­ers. We don't want a new Cold War." The UN sec­re­tary-gen­er­al also gave his guard­ed approval, with his spokesper­son say­ing that ​"we wel­come meet­ings between lead­ers that can help to encour­age good bilat­er­al relations."
One major pro­po­nent of the meet­ing was Gor­bachev him­self, the for­mer Sovi­et leader and Putin crit­ic who is laud­ed by some for help­ing bring an end to the Cold War. Gor­bachev had high hopes for this past Mon­day, declar­ing it a poten­tial ​"major landmark."
The sum­mit ulti­mate­ly fell short of these hopes. As some inde­pen­dent Russ­ian out­lets argued, Putin, who's cur­rent­ly embroiled in a domes­tic bat­tle over pen­sion reform, got a sol­id domes­tic pub­lic rela­tions win, while the summit's suc­cess will depend on future, more sub­stan­tive agree­ments. Palazhchenko, Gorbachev's inter­preter, believes it nonethe­less may afford a much-need­ed oppor­tu­ni­ty to ​"nor­mal­ize the [top-lev­el] dia­logue" between the two countries.
"Dan­ger­ous, dis­grace­ful, jaw-dropping"
One would be for­giv­en for think­ing U.S. media had spent the past week cov­er­ing an entire­ly dif­fer­ent event. Ini­tial oppo­si­tion to the meet­ing inten­si­fied with the release of Robert Mueller's indict­ment of the Russ­ian hack­ers last Fri­day—report­ed­ly released with the approval of Trump, who thought it would strength­en his nego­ti­at­ing hand. Pun­dits as well as promi­nent offi­cials — many of them left-of-cen­ter — issued demands to scut­tle the meeting.
There are legit­i­mate crit­i­cisms to be made of Trump's con­duct, from the fact that he reck­less­ly went into the meet­ing with only an inter­preter (as he had with North Korea), to his some­times reluc­tance to be more con­fronta­tion­al with bru­tal heads of state like Putin, to his fail­ure to secure mean­ing­ful con­ces­sions. There's also Trump's total inabil­i­ty to con­trol his addled stream of con­scious­ness and adhere to the care­ful lan­guage of diplomacy.
Many crit­i­cisms focused on Trump's closed-door meet­ing with Putin, as well as the U.S. pres­i­den­t's refusal dur­ing the press con­fer­ence to acknowl­edge the find­ings of U.S. intel­li­gence agen­cies that Rus­sians had attempt­ed to influ­ence the 2016 elec­tion. The col­lec­tive rebukes reached what can only be described as hys­ter­i­cal lev­els. Sen. Bob Menen­dez (D‑N.J.) said it was ​"dis­grace­ful," and ​"jaw-drop­ping" to ​"see a U.S. pres­i­dent capit­u­late to a dic­ta­tor." Sen. Jeff Flake (R‑Ariz.) declared it ​"shame­ful" that a pres­i­dent would ​"place blame on the Unit­ed States for Russ­ian aggres­sion," a sen­ti­ment shared by oth­er law­mak­ers. Hillary Clin­ton, Ander­son Coop­er and Stephen Col­bert lined up with for­mer nation­al secu­ri­ty offi­cials and a coterie of neo­con­ser­v­a­tives, includ­ing Liz Cheney, to accuse Trump of trea­son and betray­al. One indi­vid­ual even com­pared the press con­fer­ence to Kristallnacht.
But much of the anger in this case revolves around Trump ques­tion­ing the appar­ent­ly infal­li­ble con­clu­sions of intel­li­gence agen­cies. Much out­rage is also focused on Trump for blam­ing past Amer­i­can admin­is­tra­tions for the dete­ri­o­ra­tion of U.S.-Russia rela­tions, an act that puts him in the league of oth­er not­ed anti-Amer­i­can rad­i­cals like for­mer CIA chief and Defense Sec­re­tary Robert Gates.
Such out­rage isn't always mobi­lized. As Juan Cole has point­ed out, these crit­i­cisms are nev­er lobbed at Trump's ser­vil­i­ty to Ben­jamin Netanyahu, despite the Israeli prime minister's arguably much more appalling record on racism and human rights (and Israel's far greater influ­ence on US pol­i­cy). Nor was it launched at Trump's about face on Sau­di Ara­bia, who he spent the cam­paign attack­ing, before break­ing from prece­dent after his inau­gu­ra­tion by mak­ing it the loca­tion of his first for­eign trip, where he dined and danced with the country's war crim­i­nal lead­ers. Trump has sim­i­lar­ly sidled up to Egypt­ian dic­ta­tor Abdel Fat­tah el-Sisi.
It was also the same kind of def­er­en­tial flat­tery Trump showed to anoth­er dic­ta­tor, Chi­nese Pres­i­dent Xi Jin­ping, on two sep­a­rate occa­sions, even going so far as to place blame on the Unit­ed States for the dete­ri­o­rat­ed U.S.-Chinese rela­tion­ship, and despite spend­ing 2015 and 2016 bit­ter­ly attack­ing Chi­na. One of these sum­mits was called a suc­cess because ​"the two sides got to under­stand each oth­er and they found a way to pull back from the brink."
More alarm­ing­ly, last week's events have led to wide­spread, blithe procla­ma­tions that the hack­ing of Demo­c­ra­t­ic Nation­al Com­mit­tee and Clin­ton cam­paign emails was not only an ​"attack" on the scale of 9⁄11 and Pearl Har­bor, but that it con­sti­tut­ed an act of war. Demo­c­ra­t­ic Rep. Steve Cohen (Tenn.) called for a mas­sive cyber­at­tack that would ​"crip­ple every­thing" in Rus­sia in response, a dis­pro­por­tion­ate esca­la­tion. After all, the Krem­lin is accused of spear phish­ing to release embar­rass­ing infor­ma­tion about a politi­cian; Cohen is call­ing for the hack­ing of infra­struc­ture to cre­ate death and destruc­tion among the Russ­ian pop­u­la­tion. One piece, appear­ing in Politi­co, made vague demands for a ​"call to arms" and a ​"fight" against what was termed the ​"evil genius" of Russia.
This kind of over­heat­ed rhetoric is perilous.
For one, defin­ing hack­ing as a dec­la­ra­tion of war is a rad­i­cal expan­sion of that word's mean­ing, and sug­gests mil­i­tary retal­i­a­tion as an appro­pri­ate response to a spear phish­ing effort. It's not only absurd on its face, but a par­tic­u­lar­ly dan­ger­ous idea to egg on in this cur­rent climate.
It's worth ask­ing, too, what the impli­ca­tions of such an idea would be for the gov­ern­ments in the Five Eyes alliance, giv­en that they are both far more pro­lif­ic per­pe­tra­tors of the ​"infor­ma­tion war­fare" Rus­sia is cur­rent­ly being accused of, and have a long his­to­ry of inter­fer­ing in oth­er coun­tries' domes­tic pol­i­tics. Does this give oth­er nations license to declare war against the US and oth­er West­ern countries?
But this increas­ing­ly fren­zied dis­course is also harm­ful to future peace efforts. Like it or not, the options with Rus­sia are either esca­lat­ing con­fronta­tion lead­ing to pos­si­ble war, or high-lev­el, com­pre­hen­sive bilat­er­al talks, hope­ful­ly with an eye on reduc­ing nuclear stock­piles. Nobody prefers to have Trump and Putin at the helm of this effort, but it beats World War III.
The cur­rent cli­mate — in which over­tures toward Rus­sia are viewed as inher­ent­ly sus­pect, media out­lets and pun­dits unan­i­mous­ly call for war and den­i­grate peace efforts, and lib­er­als jump on ​"the trea­son train" — is not con­ducive to this.
These attacks won't stay lim­it­ed to Trump and his inves­ti­ga­tion-taint­ed tenure. When Rand Paul attempt­ed to block a vote for the expan­sion of NATO last year, John McCain accused him of ​"work­ing for Vladimir Putin." Paul was more recent­ly called a ​"trai­tor" for say­ing that spy­ing and elec­tion inter­fer­ence is an activ­i­ty all major pow­ers, includ­ing the Unit­ed States, engage in. After recent­ly vis­it­ing Rus­sia and push­ing back against the notion of the coun­try as an Amer­i­can ​"ene­my," Glenn Green­wald was false­ly labeled a ​"paid agent of Moscow" by an MSNBC contributor.
At some point, a future — hope­ful­ly pro­gres­sive — pres­i­dent must try to resolve long-fes­ter­ing ten­sions with Rus­sia. The cur­rent atmos­phere, whipped up large­ly by a coali­tion of right-wing hawks and Trump-loathing lib­er­als, increas­es the dan­ger that the rhetoric being wild­ly flung about now will be repur­posed by pro-war forces to kill those future efforts. More like­ly, any future can­di­date might pre­emp­tive­ly tack as far to the right as pos­si­ble, lest they be accused of being insuf­fi­cient­ly anti-Putin. CNN ana­lyst Asha Ran­gap­pa has already crit­i­cized Bernie Sanders because his Twit­ter time­line has ​"no RTs of *any­one* else's condemnations."
And what will it all be for? It cer­tain­ly won't pay any elec­toral div­i­dends: accord­ing to a recent Gallup poll, less than 0.5 per­cent of Amer­i­cans think the ​"sit­u­a­tion with Rus­sia" is the most impor­tant prob­lem fac­ing the Unit­ed States.
Give de-esca­la­tion a chance
Trump and Putin are both reac­tionary, klep­to­crat­ic lead­ers engaged in a vari­ety of ghast­ly activ­i­ties both at home and abroad. They also hap­pen to have con­trol of more than 90 per­cent of the world's nuclear war­heads and, despite the tenor of most West­ern report­ing on their rela­tion­ship, have only been mov­ing clos­er and clos­er to con­flict over the past year and a half.
The pan­icked response to the sum­mit by much of the media and lib­er­al estab­lish­ment is per­haps under­stand­able, giv­en Trump's trau­mat­ic 2016 vic­to­ry, and the nev­er-end­ing wave of sen­sa­tion­al­is­tic report­ing on the still-unclear ​"Rus­si­a­gate" scan­dal. This kind of over­heat­ed, ultra-nation­al­is­tic rhetoric is not only wrong-head­ed: In a time like this, it is irre­spon­si­ble. One can oppose both Putin or Trump while sup­port­ing a de-esca­la­tion of ten­sions and greater coop­er­a­tion between the coun­tries they lead.
It once took get­ting to the brink of nuclear war for the world to grasp this con­cept. Is that what it's going to take again?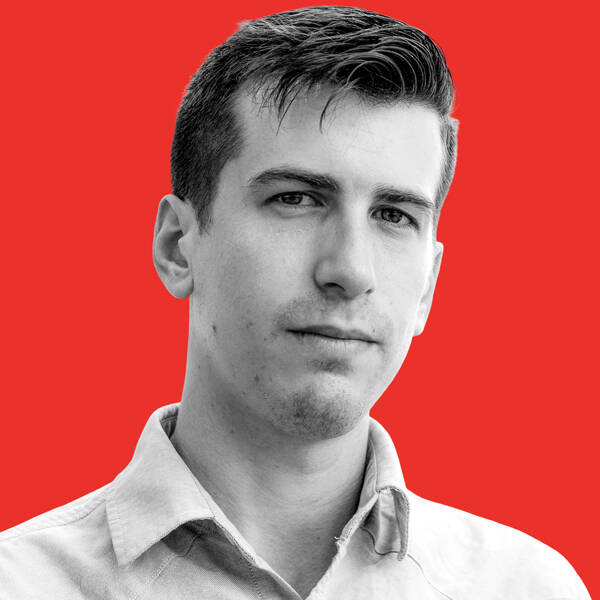 Branko Marcetic
is a staff writer at Jacobin mag­a­zine and a
2019
 – 
2020
Leonard C. Good­man Insti­tute for Inves­tiga­tive Report­ing fel­low. He is work­ing on a forth­com­ing book about Joe Biden.