Trump's Pick for Labor Secretary is Literally the Worst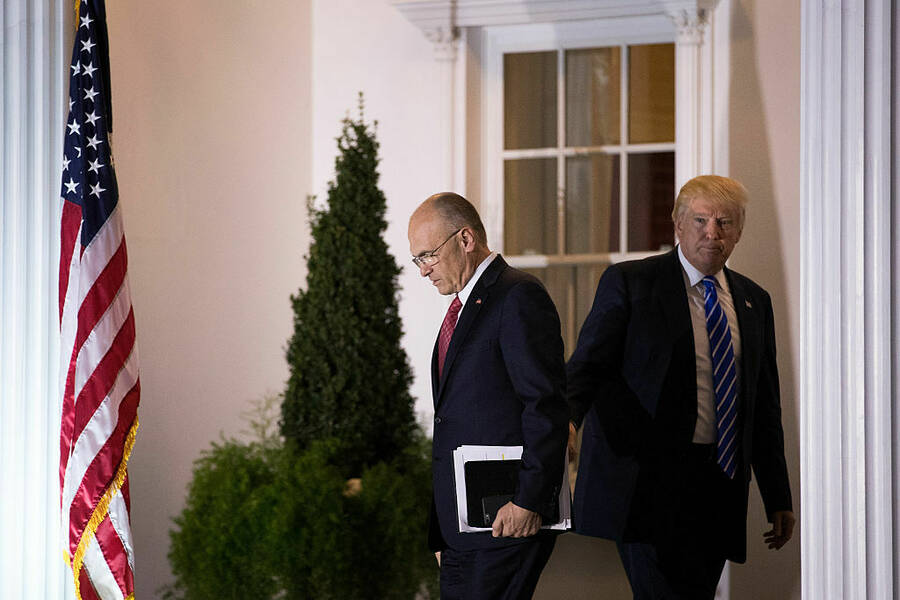 Pres­i­dent-elect Don­ald Trump is wast­ing no time lay­ing waste to his cam­paign promise of stand­ing up for work­ing people.
This is no more evi­dent than in who he picked to be labor sec­re­tary — Andrew Puzder, chief exec­u­tive of CKE Restau­rants, par­ent com­pa­ny of fast-food chains Carl's Jr. and Hardee's.
His nom­i­na­tion last week drew imme­di­ate fire.
"Mr. Puzder's long track record inspires deep skep­ti­cism," said AFL-CIO pres­i­dent Richard Trum­ka. ​"It's a track record that rais­es seri­ous con­cerns about his qual­i­fi­ca­tions to live up to the promis­es of the President-elect's cam­paign. Mr. Trump will nev­er meet those promis­es by sur­round­ing him­self with peo­ple, like Mr. Puzder, whose val­ues are com­plete­ly out of step with America's workers."
Puzder, 66, who donat­ed $332,000 to Trump's cam­paign along with his wife, has made a career out of tak­ing advan­tage of workers.
Puzder wor­ships mar­kets and shuns gov­ern­ment as if it were a demon. (He is a long­time admir­er of the writ­ings of Ayn Rand, the right-wing lib­er­tar­i­an nov­el­ist.) Puzder has spo­ken out against rais­ing the min­i­mum wage. True to form, he is also an oppo­nent of Oba­macare, an advo­cate of char­ter schools and a pro­po­nent of low­ing tax­es for cor­po­ra­tions and the rich.
"He thinks gov­ern­ment sup­port pro­grams for low-wage work­ers — like those who work at his own restau­rant fran­chis­es — are a dis­in­cen­tive to work, despite the fact that many fast food and retail work­ers' wages are so low that they qual­i­fy for food stamps, pub­lic hous­ing assis­tance and Med­ic­aid," said Chris Shel­ton, pres­i­dent of the Com­mu­ni­ca­tions Work­ers of America.
In con­trast to his employ­ees, Puzder has been reward­ed hand­some­ly for his work over the years. In 2012, for instance, he received more than $4 mil­lion in total com­pen­sa­tion. His pay reflects the pat­tern of the restau­rant indus­try, where CEO pay is more than 700 times that of a min­i­mum-wage worker.
"He fails to real­ize that it is low-wage employ­ers — like him — who are the cause of work­ers liv­ing in pover­ty," Shel­ton said.
What's at stake and what to expect
Puzder has point­ed­ly opposed reg­u­la­to­ry changes to pro­tect work­ers' rights that have been pushed by Pres­i­dent Barack Oba­ma, and he cer­tain­ly will try to roll back what­ev­er gains pro­gres­sives have made at any lev­el of gov­ern­ment that he can influ­ence. For exam­ple, he rejects Obama's attempt to update over­time pay rules that now deprive many low-wage work­ers of time-and-a-half pay for work they do beyond 40 hours a week. He has crit­i­cized paid sick leave policies.
He also oppos­es the Oba­ma-era joint employ­er stan­dard, which would make it eas­i­er to hold cor­po­ra­tions, like McDonald's and CKE, respon­si­ble for vio­la­tions com­mit­ted by those com­pa­nies' con­trac­tors and fran­chisees. Fran­chise busi­ness­es across the board are deeply con­cerned about the prospect of this stan­dard being applied more broad­ly. But with Puzder as their guard dog in the Cab­i­net, they may not need to worry.
"

Slime" in the Wash­ing­ton swamp

CKE has been named a defen­dant in sev­er­al class-action law­suits for fail­ure to pay what it should under the law gov­ern­ing pre­mi­um pay for over­time work. Addi­tion­al­ly, some 60 per­cent of Labor Depart­ment inves­ti­ga­tions at Hardee's and Carl's Jr. restau­rants found Fair Labor Stan­dards Act vio­la­tions, accord­ing to Bloomberg BNA. (The vast major­i­ty of those restau­rants were owned by fran­chisees, not CKE.)

At times Puzder offends good taste rather than vio­lates any law, such as his restau­rants' reg­u­lar use of very scant­i­ly-clad women eat­ing ham­burg­ers in com­mer­cials, an image that Puzder has breezi­ly defend­ed as ​"very Amer­i­can." He has also advo­cat­ed for replac­ing work­ers with machines, using lan­guage many may find offensive.

"They're always polite, they always upsell, they nev­er take a vaca­tion, they nev­er show up late, there's nev­er a slip-and-fall, or an age, sex, or race dis­crim­i­na­tion case," he told Busi­ness Insid­er.

Nation­al Employ­ment Law Project exec­u­tive direc­tor Chris­tine Owens described Puzder's nom­i­na­tion as ​"a suck­er-punch in the gut to all the men and women of good faith who believe in the mis­sion of the U.S. Labor Department."

"The job of the labor sec­re­tary," Owens said, ​"is NOT to strength­en the pow­er of cor­po­ra­tions to reap record prof­its by squeez­ing every last drop out of their low-wage work­force — and threat­en­ing to replace them with machines if they ask for wages they can sup­port their fam­i­lies on."

Ran­di Wein­garten, pres­i­dent of the Amer­i­can Fed­er­a­tion of Teach­ers, said the nom­i­na­tion was ​"deeply dis­ap­point­ing," though not surprising.

"After a long cam­paign of promis­ing to return pros­per­i­ty and good jobs to strug­gling fam­i­lies, this pick makes it clear that Trump won't drain the swamp [in Wash­ing­ton] — he'll fill it with worse and worse kinds of slime," she said.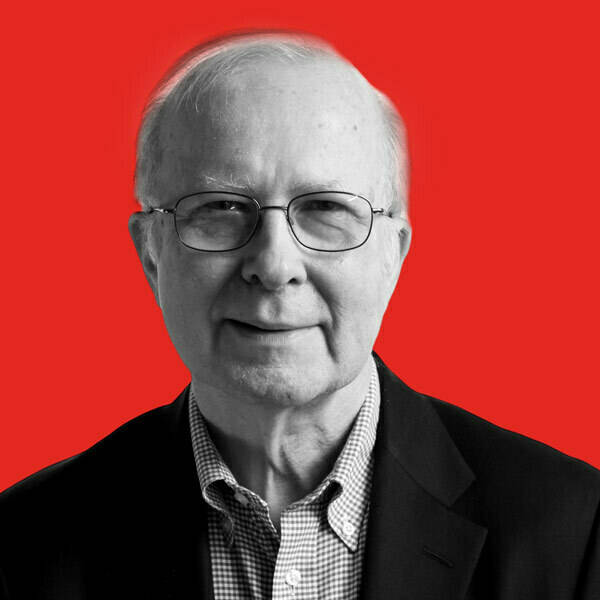 David Moberg, a senior edi­tor of In These Times, has been on the staff of the mag­a­zine since it began pub­lish­ing in 1976. Before join­ing In These Times, he com­plet­ed his work for a Ph.D. in anthro­pol­o­gy at the Uni­ver­si­ty of Chica­go and worked for Newsweek. He has received fel­low­ships from the John D. and Cather­ine T. MacArthur Foun­da­tion and the Nation Insti­tute for research on the new glob­al economy.