Trump's Policies Are Already Making Workplaces More Toxic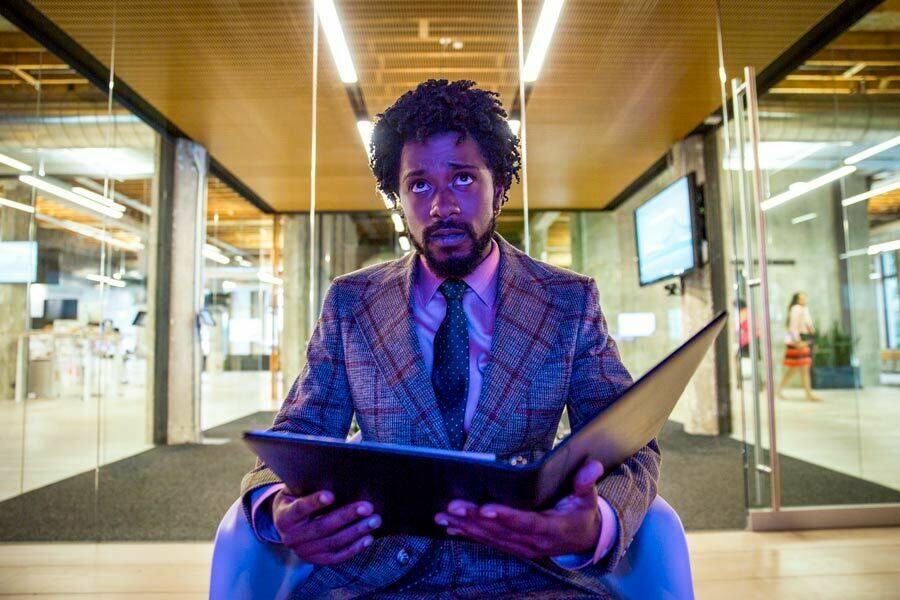 The ​"well­be­ing of Amer­i­ca and the Amer­i­can work­er is my North Star," Pres­i­dent Don­ald Trump trum­pet­ed at a recent White House event.
But the Trump administration's poli­cies are already adverse­ly affect­ing work­ers' health by under­min­ing occu­pa­tion­al ill­ness pre­ven­tion — includ­ing for can­cers, mus­cu­loskele­tal dis­or­ders and res­pi­ra­to­ry dis­eases that afflict hun­dreds of thou­sands of U.S. workers.
"It couldn't get much worse in terms of the fed­er­al government's role in pre­vent­ing the num­ber of occu­pa­tion­al ill­ness­es and dis­eases," said Char­lotte Brody, vice pres­i­dent of health ini­tia­tives at Blue­Green Alliance, an alliance of labor unions and envi­ron­men­tal organizations.
Or, as Sid­ney Shapiro, a pro­fes­sor at Wake Forest's law school, put it, ​"We weren't doing this ter­ri­bly well under a rea­son­ably friend­ly admin­is­tra­tion so all bets are it's now going to fall com­plete­ly apart."
Deaths from occu­pa­tion­al diseases
Occu­pa­tion­al fatal­i­ties remain a grave prob­lem in the Unit­ed States. In 2015, 4,836 peo­ple died on the job. Yet the Nation­al Insti­tute of Occu­pa­tion­al Safe­ty and Health (NIOSH) esti­mates that approx­i­mate­ly ten times more Amer­i­cans die per year from occu­pa­tion­al dis­eases. Of the 2,905,900 non-fatal work­place injuries and ill­ness­es the Bureau of Labor Sta­tis­tics (BLS) cat­a­logued in 2015, about 187,900 were job-relat­ed ill­ness­es.
This num­ber, like all offi­cial records of occu­pa­tion­al ill­ness, is con­sid­ered a sig­nif­i­cant under­count. Among oth­er omis­sions, includ­ing very small work­places and self-employed work­ers, these num­bers don't include work-relat­ed ill­ness­es diag­nosed after some­one left a job or ful­ly account for chron­ic conditions.
"Com­bine that with peo­ple who are immi­grant work­ers with lim­it­ed Eng­lish, who are not orga­nized, and low-income, who are vul­ner­a­ble to exploita­tion because they'll do any­thing to get a job — and they're less like­ly to object to unsafe work­ing con­di­tions, less like­ly to seek help or speak up," says Michael Wil­son, direc­tor of the occu­pa­tion­al and envi­ron­men­tal health pro­gram at Blue­Green Alliance.
The most fre­quent­ly report­ed U.S. work-relat­ed health prob­lems include res­pi­ra­to­ry and skin dis­eases along with mus­cu­loskele­tal dis­or­ders. Mus­cu­loskele­tal prob­lems account for about one-third of all report­ed work­place ill­ness­es and injuries and affect work­ers in indus­tries rang­ing from meat­pack­ing to nurs­ing, ship­yards, clean­ing ser­vices, man­u­fac­tur­ing and retail gro­cery stores.
Can­cer is one of the hard­est occu­pa­tion­al dis­eases to account for giv­en the typ­i­cal­ly long time between expo­sure and diag­no­sis. But the most recent Cen­ters for Dis­ease Con­trol and Pre­ven­tion (CDC) esti­mate is that past expo­sure in the work­place caused between 45,872 and 91,745 new can­cer cas­es. That esti­mate, which the CDC said is like­ly an under­es­ti­mate, was for a sin­gle year.
Delays cost lives
Con­nect­ing work­place expo­sure and dis­ease diag­no­sis pre­cise­ly can be com­pli­cat­ed. But the links between occu­pa­tion­al expo­sure to sil­i­ca and beryl­li­um dust and lung dis­ease are well doc­u­ment­ed. Cas­es of these occu­pa­tion­al dis­eases may well increase under Trump.
This month, OSHA delayed by three months the date on which its new sil­i­ca expo­sure safe­ty stan­dard for the con­struc­tion indus­try will take effect. This is the first update of the stan­dard in more than 40 years and will reduce by half the sil­i­ca dust lev­el to which most work­ers can be exposed and pre­vent about 900 new sil­i­co­sis cas­es each year.
OSHA says the delay will allow it to ​"con­duct addi­tion­al out­reach and pro­vide edu­ca­tion­al mate­ri­als and guid­ance for employ­ers." But the rule ​"has been decades in the mak­ing" and ​"will save more 600 lives each year," accord­ing to Jes­si­ca Mar­tinez, co-exec­u­tive direc­tor of the Nation­al Coun­cil for Occu­pa­tion­al Safe­ty and Health.
Major indus­try trade asso­ci­a­tions, includ­ing in con­struc­tion, oil and gas extrac­tion, have long opposed the new standard.
Mean­while, the Depart­ment of Labor (DOL) has twice post­poned imple­men­ta­tion of its rule updat­ing stan­dards for work­ers' pro­tec­tion from car­cino­genic beryl­li­um dust. Like sil­i­ca, expo­sure to beryl­li­um, used in con­struc­tion, ship­yards, foundries and indus­tries that use the met­al to make elec­tron­ics, aero­space, defense and oth­er com­po­nents, caus­es incur­able lung dis­ease and lung cancer.
"OSHA esti­mates that when ful­ly imple­ment­ed it [the rule] will save 94 lives a year. Every four days of delay in the imple­men­ta­tion dates costs the life of one Amer­i­can work­er," wrote Michael Wright, direc­tor of health, safe­ty and envi­ron­ment at Unit­ed Steel­work­ers, in com­ments sub­mit­ted to the DOL.
Repub­li­cans want the reg­u­la­tion delayed indef­i­nite­ly and are call­ing it a ​"mid­night" rule, imply­ing the Oba­ma admin­is­tra­tion rushed it through. In fact, the rule results from a process that began in 2002.
Also delayed are Envi­ron­men­tal Pro­tec­tion Agency rules to pre­vent emis­sions of formalde­hyde, a car­cino­gen and seri­ous res­pi­ra­to­ry haz­ard, from man­u­fac­tured wood prod­ucts, to increase safe­ty at indus­tri­al plants that use and store high­ly haz­ardous chem­i­cals and to increase pro­tec­tions for pes­ti­cide appli­ca­tors.
Track­ing occu­pa­tion­al illness
Trump has now signed two bills that will make it hard­er to track occu­pa­tion­al ill­ness. One undoes a rule requir­ing fed­er­al con­trac­tors to ful­ly report all labor law vio­la­tions. The oth­er undoes a rule to strength­en employ­ers' work­place ill­ness and injury record­keep­ing require­ments. Both were nul­li­fied with Con­gres­sion­al Review Act (CRA) res­o­lu­tions that pre­vent an agency from ever issu­ing a com­pa­ra­ble reg­u­la­tion. At an April 5 brief­ing for reporters, White House direc­tor of leg­isla­tive affairs Marc Short called pas­sage of these bills ​"a huge accomplishment."
"Record­keep­ing is so impor­tant because it allows OSHA to research what's real­ly putting work­ers at risk and to tar­get the most seri­ous haz­ards affect­ing work­ers," says Emi­ly Gard­ner, Pub­lic Cit­i­zen work­er health and safe­ty advocate.
And, says Wil­son, ​"Who's bear­ing the dis­pro­por­tion­ate bur­den of expo­sure to sub­stances like sil­i­ca and asbestos gets sub­merged if we don't know it's hap­pen­ing." With­out this evi­dence, man­ag­ing the prob­lem becomes harder.
Trump bud­get threat­ens safe­ty train­ing and enforcement
The White House ​"bud­get blue­print" pro­pos­es elim­i­nat­ing OSHA's Susan B. Har­wood train­ing grants. ​"The Har­wood grants include very impor­tant train­ing pro­grams to reduce occu­pa­tion­al ill­ness­es, like grants that go out to train work­ers in nail salons and beau­ty par­lors," on expo­sure to haz­ardous chem­i­cals, explained David Michaels, George Wash­ing­ton Uni­ver­si­ty pro­fes­sor of envi­ron­men­tal and occu­pa­tion­al health and Oba­ma admin­is­tra­tion Assis­tant Sec­re­tary of Labor for OSHA.
These grants, which cost the fed­er­al gov­ern­ment about $11 mil­lion annu­al­ly, are prob­a­bly the biggest source of work­er ​"train­ing about rights and pro­ce­dures" on ​"pre­vent­ing and report­ing occu­pa­tion­al ill­ness," said Craig Slatin, Uni­ver­si­ty of Mass­a­chu­setts Low­ell pro­fes­sor of health edu­ca­tion and policy.
Pro­posed DOL fund­ing cuts will also like­ly reduce OSHA's already con­strained enforce­ment bud­get. ​"OSHA is pri­mar­i­ly an enforce­ment agency," said Cen­ter for Pro­gres­sive Reform exec­u­tive direc­tor Matthew Shudtz. OSHA's bud­get deter­mines what the agency ​"can do to fight occu­pa­tion­al ill­ness," he explained.
For exam­ple, OSHA fund­ing will help deter­mine what the agency can do to update its lim­it­ed and out­dat­ed chem­i­cal safe­ty stan­dards, said Shudtz. These resources will also influ­ence how OSHA uses what's called the gen­er­al duty clause. This sounds obscure but it's key tool for the agency's enforce­ment of work­place health and safe­ty. It allows OSHA to enforce a gen­er­al stan­dard of safe­ty ​"even when rules are out­dat­ed," Shudtz explained. ​"This is real­ly impor­tant in the ill­ness con­text," he said, par­tic­u­lar­ly where spe­cif­ic safe­ty stan­dards are out­dat­ed or non-exis­tent. The Oba­ma admin­is­tra­tion pur­sued such cas­es but it seems unlike­ly that the Trump admin­is­tra­tion will do likewise.
So far, the Trump administration's deci­sions impact­ing occu­pa­tion­al health ​"are pro­found­ly polit­i­cal, not sci­en­tif­ic," said Brody.
"How some­one gets sick is always com­pli­cat­ed," she said. ​"And as long as there's doubt and indus­try can pay for that doubt to be gen­er­at­ed, we don't move ahead on pro­tect­ing workers."
Eliz­a­beth Gross­man
is the author of
Chas­ing Mol­e­cules: Poi­so­nous Prod­ucts, Human Health, and the Promise of Green Chem­istry
,
High Tech Trash: Dig­i­tal Devices, Hid­den Tox­i­cs, and Human Health
, and oth­er books. Her work has appeared in a vari­ety of pub­li­ca­tions includ­ing
Sci­en­tif­ic Amer­i­can
,
Yale e

360
,
Envi­ron­men­tal Health Per­spec­tives
,
Moth­er Jones
,
Ensia
,
Time
,
Civ­il Eats
,
The Guardian
,
The Wash­ing­ton Post
, Salon and
The Nation
.