The Next Corporate-Friendly Trade Pact
With the TPP facing Congressional scrutiny, the U.S. presses forward on another deal.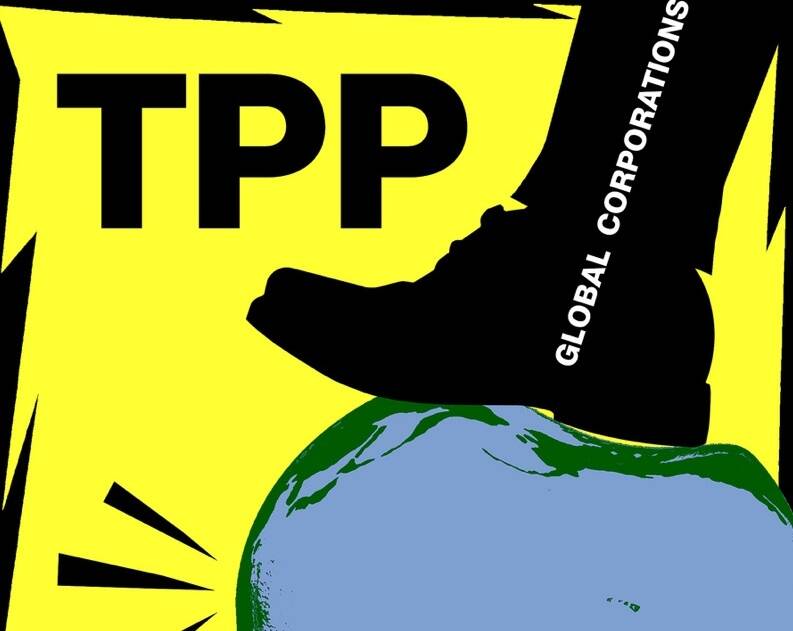 It's been a rough few months for the Unit­ed States Trade Rep­re­sen­ta­tive (USTR), the fed­er­al agency that ham­mers out U.S. trade pol­i­cy. By year's end, nego­tia­tors were expect­ed to be putting the fin­ish­ing touch­es on the Trans-Pacif­ic Part­ner­ship (TPP), an agree­ment cov­er­ing Pacif­ic Rim economies such as Aus­tralia, Japan, Sin­ga­pore and Malaysia, while qui­et­ly mak­ing progress on a brand-new, long-her­ald­ed trade pact with the Euro­pean Union: the Transat­lantic Trade and Invest­ment Part­ner­ship (TTIP).
Critics on both sides of the Atlantic are worried the agreement will eventually settle for the lowest common denominator—some kind of nightmarishly corporate-friendly mix of European financial regulations (there's no Dodd-Frank in the EU) and American regulations on the environment and food safety (the EU bans GMOs, hormone-treated beef and chlorine-washed poultry products).
But pub­lic aware­ness of the TPP — a sweep­ing, secre­tive deal that crit­ics call ​"NAF­TA on steroids" — quick­ly evolved into pub­lic back­lash. That uproar, in turn, helped fuel a mini-rebel­lion in Con­gress. Last month, 151 House Democ­rats sig­naled their oppo­si­tion to fast-track­ing the deal, stymy­ing any hope that the TPP — or an even­tu­al trade pact with the EU — will pass in the form that nego­tia­tors want. Mean­while ongo­ing rev­e­la­tions of the Unit­ed States' glob­al spy­ing habits have thrown an unex­pect­ed wrench into nego­ti­a­tions with Europe. As the Euro­pean Par­lia­ment moves to draft new stricter rules on data pro­tec­tion, the tech indus­try and its allies in Con­gress are press­ing Amer­i­can nego­tia­tors to com­bat ​"dig­i­tal pro­tec­tion­ism."
It was in this del­i­cate con­text that nego­tia­tors met in Wash­ing­ton on Decem­ber 16 for the third round of TTIP talks.
Much like the TPP, the TTIP isn't about elim­i­nat­ing tra­di­tion­al trade bar­ri­ers such as tar­iffs. U.S. and EU tar­iffs already aver­age less than 3 per­cent, some of the low­est in the world. Instead, the buzz phrase that TTIP advo­cates like to use is ​"reg­u­la­to­ry har­mo­niza­tion." The U.S. Cham­ber of Com­merce, for its part, calls for ​"reg­u­la­to­ry coher­ence" and ​"reg­u­la­to­ry coop­er­a­tion." Essen­tial­ly, it's all about bet­ter match­ing up U.S. and Euro­pean reg­u­la­tions on a broad range of mat­ters: finan­cial ser­vices, envi­ron­men­tal issues, labor rela­tions, car safe­ty, online data pro­tec­tions and even the chem­i­cal make-up of cos­met­ics — though it remains unclear what exact­ly would be cov­ered in any final agreement.
On the face of it, stan­dard­iz­ing reg­u­la­tions isn't inher­ent­ly bad. The Euro­pean Union, after all, has some of the most pro­gres­sive reg­u­la­tions on the globe. But crit­ics on both sides of the Atlantic are wor­ried the agree­ment will even­tu­al­ly set­tle for the low­est com­mon denom­i­na­tor — some kind of night­mar­ish­ly cor­po­rate-friend­ly mix of Euro­pean finan­cial reg­u­la­tions (there's no Dodd-Frank in the EU) and Amer­i­can reg­u­la­tions on the envi­ron­ment and food safe­ty (the EU bans GMOs, hor­mone-treat­ed beef and chlo­rine-washed poul­try prod­ucts).
While the secre­tive nego­ti­a­tions have left the details of ​"reg­u­la­to­ry har­mo­niza­tion" up to the public's imag­i­na­tion, one indi­ca­tion of what it may actu­al­ly entail came in a recent leak about the EU's desire to cre­ate a ​"Reg­u­la­to­ry Coop­er­a­tion Coun­cil." The hypo­thet­i­cal super-agency would be charged with eval­u­at­ing exist­ing reg­u­la­tions in both part­ners and coor­di­nat­ing any future rules, sub­ject­ing some to a ​"cost-ben­e­fit" analy­sis of their impact on trade. Under the pro­pos­al, the U.S. would be required to noti­fy the spe­cial coun­cil of any upcom­ing reg­u­la­tions from fed­er­al agen­cies and allow the EU to com­ment. That would only fur­ther delay what's already a frus­trat­ing­ly slow fed­er­al rule­mak­ing process, crit­ics say.
Anoth­er poten­tial TTIP pro­vi­sion that has crit­ics alarmed is so-called ​"investor-state dis­pute set­tle­ment." Nego­ta­tors on both sides are push­ing for these cor­po­rate pro­tec­tions, which already exist in free trade agree­ments like NAF­TA and many bilat­er­al invest­ment treaties. They allow cor­po­ra­tions to sue gov­ern­ments in spe­cial third-par­ty tri­bunals that have the abil­i­ty to bypass domes­tic laws. That's how, for exam­ple, a Cana­di­an min­ing com­pa­ny char­tered in Delaware recent­ly filed a law­suit against the Cana­di­an gov­ern­ment after Quebec's 2011 ban on frack­ing in the bed of the St. Lawrence Riv­er nul­li­fied its min­ing permits.
The inclu­sion of ​"investor-state" pro­vi­sions in TTIP is of par­tic­u­lar con­cern because of how deeply inte­grat­ed the EU and U.S. economies already are. Togeth­er they include 75,000 cross-reg­is­tered firms, accord­ing to the con­sumer advo­ca­cy group Pub­lic Cit­i­zen. Crit­ics warn that investor pro­tec­tions in TTIP could lead to a surge in law­suits chal­leng­ing basic pub­lic-inter­est reg­u­la­tions and cre­ate a hos­tile cli­mate for regulators.
Last week, a transat­lantic coali­tion of labor unions, envi­ron­men­tal­ists and con­sumer pro­tec­tion groups sent a let­ter to the USTR and Euro­pean Com­mis­sion call­ing on the nego­tia­tors to drop investor-state dis­pute set­tle­ment from the trade talks.
"[Investor-state dis­pute set­tle­ment] is a one-way street by which cor­po­ra­tions can chal­lenge gov­ern­ment poli­cies, but nei­ther gov­ern­ments nor indi­vid­u­als are grant­ed any com­pa­ra­ble rights to hold cor­po­ra­tions account­able," the let­ter read.
Thus far, the TTIP remains shroud­ed in secre­cy. None of the draft texts from the three com­plet­ed rounds of nego­ti­a­tions have been pub­licly released. Access on each side is restrict­ed to the respec­tive nego­ti­at­ing teams and a lim­it­ed num­ber of advi­sors, most­ly from the busi­ness world.
At a press con­fer­ence on Decem­ber 20, In These Times asked the chief nego­tia­tors why they can't sim­ply release the draft text after each round of talks.
​"The val­ue of trans­paren­cy is para­mount in our mind," said the USTR's Dan Mul­laney. ​"We do need, how­ev­er, to give the nego­tia­tors space to have pri­vate con­ver­sa­tions to nego­ti­ate in the U.S nation­al inter­est. And so what we are achiev­ing is a bal­ance between giv­ing those nego­tia­tors the space that they need to have frank con­ver­sa­tions … and receiv[ing] input from the stakeholders."
Nego­tia­tors did, in fact, take out­side feed­back at the ​"stake­hold­er pre­sen­ta­tions" on Decem­ber 18 at George Wash­ing­ton Uni­ver­si­ty — the only event, oth­er than the press con­fer­ence, that was open to the media. Amid grow­ing con­cern over the secre­cy of the trade pact, the event marked the USTR's efforts to demon­strate its account­abil­i­ty to the public.
For the rough­ly two-and-a-half-hour ses­sion, the USTR reserved five dif­fer­ent rooms where rep­re­sen­ta­tives of var­i­ous ​"stake­hold­ers" — rang­ing from the AFL-CIO to Friends of the Earth to the Nation­al Pork Pro­duc­ers to Intel Cor­po­ra­tion — could deliv­er speech­es no longer than ten minutes.
Offi­cial­ly, the exer­cise gave inter­est­ed par­ties an oppor­tu­ni­ty to make their case direct­ly to nego­tia­tors. In real­i­ty, the event seemed more designed to fend off trans­paren­cy advo­cates' cri­tiques than pro­duce sub­stan­tive engage­ment. More than one pre­sen­ta­tion had no nego­tia­tors in atten­dance. Mean­while, stake­hold­ers from the busi­ness world have had lit­tle dif­fi­cul­ty get­ting a hear­ing on either side of the Atlantic: As of Sep­tem­ber, the Euro­pean Com­mis­sion had held 130 meet­ings with stake­hold­ers—119 of those, or 93 per­cent, were with cor­po­ra­tions and their lob­by­ists. The USTR hears from 700 dif­fer­ent advis­ers on its offi­cial trade advi­so­ry com­mit­tees, about 600 of whom rep­re­sent busi­ness interests.
By con­trast, ​"speed-dat­ing" is how one stake­hold­er described the fre­net­ic pace of the Decem­ber 18 affair; anoth­er called it ​"musi­cal chairs."
​"This is a joke," says Robert Weiss­man, the pres­i­dent of Pub­lic Cit­i­zen. ​"We've had meet­ings with both of the lead nego­tia­tors, who talk about their desire to find cre­ative ways to engage the pub­lic — to which we reply, well the first way to engage the pub­lic, cre­ative or not, is to make the text pub­lic so peo­ple can actu­al­ly see what's being negotiated."
​"Per­son­al­ly, I feel a lit­tle bit annoyed by not hav­ing ques­tions and dis­cus­sion in the rooms," says Hele­na Hal­dorf, a nego­tia­tor rep­re­sent­ing the Euro­pean Par­lia­ment liai­son office with the Unit­ed States.
Nev­er­the­less, the USTR and Euro­pean Com­mis­sion insist they're try­ing to open up. ​"We are mak­ing a huge effort to imple­ment deep trans­paren­cy in this nego­ti­a­tion," Mul­laney said at the press conference.
For its part, the Euro­pean Com­mis­sion is hold­ing a Civ­il Soci­ety Dia­logue in Jan­u­ary, where it will brief out­side orga­ni­za­tions on the state of the agree­ment and let them ask questions.
A date for the next round of TTIP nego­ti­a­tions has not yet been announced, and it remains unclear how long it will take for a deal to be com­plet­ed. ​"We don't have a timetable, except we're going to move quick­ly, and we want to get it right," Mul­laney said.
That like­ly depends on what hap­pens in Con­gress. As 2014 kicks off, the USTR is hop­ing to over­come its mass of House oppo­si­tion with a major push for fast-track autho­riza­tion leg­is­la­tion. Bills in the House and Sen­ate are expect­ed to be intro­duced any day, but giv­en Congress's busy leg­isla­tive sched­ule for 2014, some observers believe the votes won't actu­al­ly take place until after the midterm elections.
In the mean­time, oppo­nents of the trade deals hope to counter the loom­ing fast-track onslaught with a for­mu­la that's proven suc­cess­ful so far: edu­cat­ing mem­bers of Con­gress and the gen­er­al pub­lic alike about the depth of the cor­po­rate pow­er grab the TPP and TTIP would facilitate.
​"It still is the case that not many peo­ple, includ­ing many peo­ple in Con­gress, know about what these agree­ments are," Pub­lic Citizen's Weiss­man said on a con­fer­ence call. ​"It's hard to get your head around it because they pro­vide these super rights to cor­po­ra­tions that don't seem plau­si­ble, but in fact do exist. And as peo­ple in Con­gress and in soci­ety learn more and more about this, I think there's gonna be a big­ger and big­ger pushback."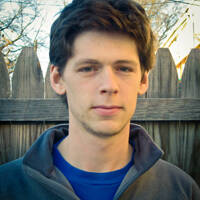 Cole Stan­gler
writes about labor and the envi­ron­ment. His report­ing has also appeared in The Nation, VICE, The New Repub­lic and Inter­na­tion­al Busi­ness Times. He lives in Paris, France. He can be reached at cole[at]inthesetimes.com. Fol­low him
@colestangler
.