Two Wins for Bangladesh Garment Workers, But The Fight Isn't Over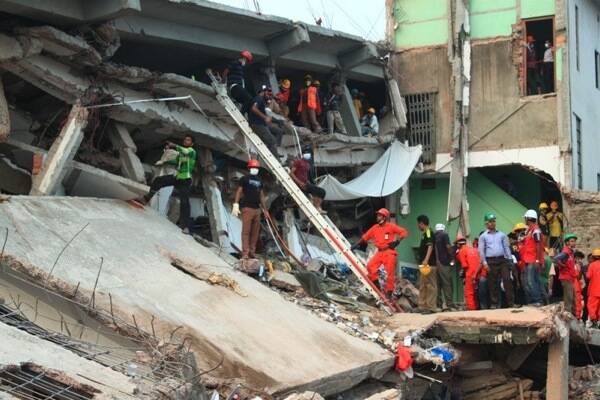 With a death toll of 1,127, the April 24 col­lapse of the Rana Plaza fac­to­ry build­ing in Bangladesh has earned the shame­ful dis­tinc­tion of being the sixth-worst worst indus­tri­al dis­as­ter in his­to­ry.
There's plen­ty of shame to go around — and not just for the build­ing own­er and fac­to­ry oper­a­tors who ignored clear warn­ings of dan­ger. High on the dis­hon­or roll are the multi­na­tion­al appar­el com­pa­nies who sub­con­tract work to thou­sands of local Bangladeshi fac­to­ries crammed into sim­i­lar death­traps. The gov­ern­ment of Bangladesh, dom­i­nat­ed by rep­re­sen­ta­tives of the nation's largest indus­try, tex­tiles, shares blame for its feck­less­ness and corruption.
U.S. gov­ern­ment offi­cials and mem­bers of Con­gress are also at fault. They have failed to insist on safe stan­dards for pro­duc­tion of goods in Bangladesh (four-fifths of whose gar­ment out­put goes to the U.S. and the Euro­pean Union) and con­tin­ued to grant it trade preferences.
But in a glim­mer of hope, the out­cry over the scale of the car­nage in Rana Plaza has begun to spur some long-over­due reforms.
After relent­less inter­na­tion­al media cov­er­age and protests and strikes in and around Dha­ka, the Bangladeshi gov­ern­ment announced yes­ter­day that it was con­ven­ing a pan­el to raise the min­i­mum wage in the gar­ment indus­try, cur­rent­ly the low­est in the world (around $38 a month).
And today, the gov­ern­ment said it would make union­iza­tion less dif­fi­cult in the gar­ment sec­tor. Cur­rent­ly, for a union to be cer­ti­fied, it must win sup­port from 30 per­cent of work­ers, and the gov­ern­ment gives the list of work­ers who sign up to the employ­er for ver­i­fi­ca­tion. At that point, employ­ers often intim­i­date or fire sup­port­ers to reduce union sup­port. Bangladesh's min­is­ter of tex­tiles says that in the future, boss­es will not see the list of signatories.
But the truth is that even gov­ern­ment action and union­iza­tion are like­ly to be inad­e­quate on their own. Pres­sure for cheap­er pro­duc­tion from the multi­na­tion­al cor­po­ra­tions can over­whelm or cor­rupt gov­ern­ments and unions. That's why anoth­er devel­op­ment spurred by the fac­to­ry col­lapse is per­haps the most promis­ing. Sev­en com­pa­nies have acced­ed to calls by Bangladeshi gar­ment-work­er asso­ci­a­tions for a bind­ing and enforce­able fire and safe­ty agreement.
Two ini­tial sig­na­to­ries to the safe­ty plan, PVH — par­ent of Calvin Klein and Tom­my Hil­figer brands — and the Ger­man cloth­ing com­pa­ny Tchi­bo, were joined today by five more big-brand com­pa­nies: H&M, the Swedish firm that is the largest buy­er of Bangladesh appar­el; Indi­tex, par­ent of the Spain-based inter­na­tion­al retail­er Zara; Pri­mark, a UK firm that sourced prod­ucts from one of the five Rana Plaza fac­to­ries; the big British super-store chain Tesco; and the Dutch cloth­ing com­pa­ny C&A. Now that it has passed the required four-sig­na­ture thresh­old, the plan will like­ly go into effect.
The glob­al union fed­er­a­tions UNI and Indus­tri­ALL played a major role in bring­ing the pri­mar­i­ly Euro­pean com­pa­nies on board. Work­ers at most of these com­pa­nies in their home coun­tries are union­ized, and by tak­ing advan­tage of rela­tion­ships with such employ­ees' unions, the glob­al fed­er­a­tions have more clout than they do with typ­i­cal­ly non-union U.S. com­pa­nies. GAP, Wal-Mart, Sears and JC Pen­ney, for instance, have resist­ed sign­ing the fire safe­ty agree­ment, claim­ing it would be too expen­sive and would expose them to lawsuits.
This means that pres­sure on U.S. cor­po­ra­tions from both cit­i­zens and con­sumers remains critical.
And for those who doubt that such pres­sure can be effec­tive, a recent vic­to­ry in Indone­sia shows that U.S. cru­sades for work­er jus­tice in poor coun­tries do work.
Just a day before the Rana Plaza col­lapse, Unit­ed Stu­dents Against Sweat­shops announced vic­to­ry in a two-year cam­paign to force sports­wear giant Adi­das to pay legal­ly man­dat­ed sev­er­ance com­pen­sa­tion to 2,700 Indone­sian work­ers. The work­ers lost their jobs in 2010 when the Kore­an own­er of PT Kizone, a con­trac­tor in Indone­sia man­u­fac­tur­ing shoes for Adi­das, fled the coun­try and aban­doned his employees.
Label­ing the brand ​"Badi­das" for its refusal to pay the sev­er­ance owed, USAS built the largest col­le­giate boy­cott of a major sports­wear com­pa­ny in the organization's 15-year his­to­ry. By the time nego­tia­tors reached a set­tle­ment of the dis­pute that sat­is­fied the work­ers, 17 col­leges and uni­ver­si­ties had end­ed their con­tracts for pro­duc­ing col­lege logo prod­ucts with Adi­das, and the Uni­ver­si­ty of Wis­con­sin was pur­su­ing legal action against Adi­das for alleged­ly break­ing its anti-sweat­shop con­tract with the university.
The vic­to­ry was not only impor­tant as one of the largest glob­al ​"wage theft" restora­tions, pre­sum­ably — since the exact terms remain secret — pro­vid­ing close to the $3.4 mil­lion owed to 2,700 work­ers from all the major con­tract­ing firms (Adi­das, Nike and the Dal­las Cowboys).
More impor­tant, this cam­paign took a giant step towards estab­lish­ing that multi­na­tion­als must pay the price when their con­trac­tors evade legal obligations.
That prece­dent was first set in 2010, when USAS pres­sured Nike to assume respon­si­bil­i­ty for sev­er­ance pay owed to 1,400 Hon­duran work­ers at a con­trac­tor that closed shop and aban­doned them. Nike even­tu­al­ly paid a share of the sev­er­ance oblig­a­tions to the Indone­sian work­ers, even as the num­ber two com­pa­ny in sports­wear, Adi­das, fought on against USAS.
Now that Adi­das, too, has tak­en respon­si­bil­i­ty, ​"we see this vic­to­ry as build­ing on the Nike prece­dent in the indus­try and set­ting a new norm in stu­dent appar­el," says Gar­rett Strain, USAS cam­paign coordinator.
If that norm — of deep-pock­et­ed major cor­po­ra­tions accept­ing respon­si­bil­i­ty for the rights and well-being of work­ers at their over­seas con­trac­tors — wins out, the anti-sweat­shop cam­paign will have estab­lished a moral prin­ci­ple inter­na­tion­al­ly that is rarely fol­lowed or enforced in the Unit­ed States.
There are sound rea­sons why com­pa­nies like Adi­das and Nike should pay up in a case like this. Although no one knows for sure why the Kore­an own­er fled, he may have been pres­sured by the big brands to pro­duce at such a low price that he would lose mon­ey, so he decid­ed to take what he could and get out, accord­ing to Scott Nova, exec­u­tive direc­tor of the Work­er Rights Con­sor­tium. WRC is an inde­pen­dent inves­tiga­tive oper­a­tion set up by uni­ver­si­ties who signed on to the USAS-backed code against sweat­shop pro­duc­tion of col­le­giate gear.
The big brands ​"are direct­ly respon­si­ble," Nova said. ​"A respon­si­ble com­pa­ny would set aside a fund for sev­er­ance pay, but not doing so takes some­thing out of labor costs. The brands and retail­ers know the cost of mak­ing a gar­ment, but they're hap­py to accept the low­est price. They know what they're paying."
Nova sees the big Indone­sian vic­to­ry as part of a ​"strate­gic moment that cre­ates open­ings for much broad­er change, but at the same time we know this is an enor­mous­ly pow­er­ful and ruth­less indus­try. No one should have any illu­sions that the work is get­ting easier."
Thou­sands of Bangladeshi work­ers — the injured, fam­i­lies of the dead, work­ers in their own dan­ger­ous sweat­shops — have no such illu­sions. While it will not con­sole them in their grief, the vic­to­ry wrought by U.S. stu­dents in pin­ning respon­si­bil­i­ty on America's big-brand com­pa­nies could help pave the way to bet­ter pro­tec­tions for them as well.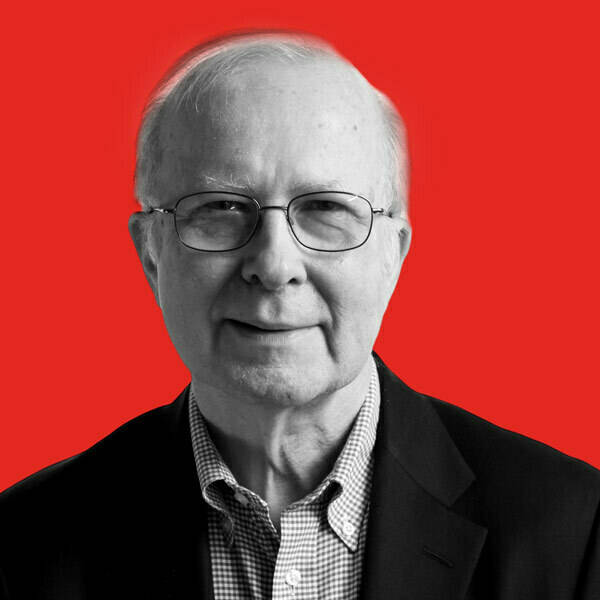 David Moberg, a senior edi­tor of In These Times, has been on the staff of the mag­a­zine since it began pub­lish­ing in 1976. Before join­ing In These Times, he com­plet­ed his work for a Ph.D. in anthro­pol­o­gy at the Uni­ver­si­ty of Chica­go and worked for Newsweek. He has received fel­low­ships from the John D. and Cather­ine T. MacArthur Foun­da­tion and the Nation Insti­tute for research on the new glob­al economy.