A New Eng­land Unit­ed Auto­mo­bile Work­ers (UAW) local this week vot­ed to endorse Sen. Bernie Sanders for pres­i­dent, the lat­est in a stream of union locals across Amer­i­ca back­ing Sanders even when their nation­al par­ent unions have not issued endorsements.
The exec­u­tive board of UAW Local 2322, rep­re­sent­ing about 5,000 work­ers in Mass­a­chu­setts, New Hamp­shire and Ver­mont, vot­ed to endorse the Sanders cam­paign, report­ed here for the first time. Anais Surkin, the local's pres­i­dent, said that the board chose to endorse based on wide­spread sup­port of Sanders by the mem­bers, and as a result of frus­tra­tion with the UAW international's lack of a process for back­ing can­di­dates in the Demo­c­ra­t­ic primary.
"What are they gonna do to us as a local if we endorse?" Surkin said. ​"We can and should express the will of the mem­ber­ship… the [Sanders] cam­paign isn't focused just on the nation­al lead­er­ship of unions. It's focused on mem­ber-to-mem­ber communications."
Local 2322 is an amal­ga­ma­tion of 27 dif­fer­ent shops, includ­ing grad­u­ate stu­dent work­ers, child care work­ers, health care work­ers and teach­ers. There was not a vote of the full mem­ber­ship regard­ing the endorse­ment, but the board plans to bring its endorse­ment to a meet­ing of the joint coun­cil of all the bar­gain­ing units lat­er this week and expects to gain their for­mal support.
The UAW, like many nation­al unions, has not endorsed a can­di­date in the Demo­c­ra­t­ic pri­ma­ry. Despite the deci­sion of some nation­al unions to bide their time until the gen­er­al elec­tion, the Sanders cam­paign has been pick­ing up endorse­ments from local unions across the coun­try all year. In Jan­u­ary, Sanders won the endorse­ment of a 10,000-member SEIU branch in New Hamp­shire. In Feb­ru­ary, 7,000 mem­bers of the Amer­i­can Fed­er­a­tion of Musi­cians in Los Ange­les backed him. Last week, he picked up the endorse­ment of UFCW 21, a 46,000-member local in Wash­ing­ton state; this week, he was endorsed by AFGE Local 704, a notable high-pro­file endorse­ment from fed­er­al work­ers at the Envi­ron­men­tal Pro­tec­tion Agency. His cam­paign has also been endorsed by tens of thou­sands of peo­ple col­lec­tive­ly rep­re­sent­ed by locals of AFSCME, CWA, UNITE HERE and oth­er unions that chose not to issue pri­ma­ry endorse­ments on the nation­al level.
Nation­al unions that have cho­sen to endorse can­di­dates in the pri­ma­ry oth­er than Sanders have risked an inter­nal back­lash. Last week, Sanders sup­port­ers with­in the IBEW released a let­ter signed by 1,300 mem­bers call­ing on their par­ent union to retract its endorse­ment of Joe Biden. The Amal­ga­mat­ed Tran­sit Union, which endorsed Biden this month after back­ing Bernie in 2016, is also the sub­ject of an inter­nal effort by Sanders sup­port­ers to get that endorse­ment retract­ed. And the lead­er­ship of the Culi­nary Union, the pow­er­ful UNITE HERE local in Las Vegas, found itself at the cen­ter of a week-long hos­tile news cycle after it tried to dis­suade mem­bers from vot­ing for Sanders because of his sup­port for Medicare For All, only to see him win the Neva­da cau­cus with strong sup­port from those very Culi­nary Union members.
The vocal back­ing of Bernie Sanders with­in orga­nized labor is pro­pelled in part by Labor For Bernie, a vol­un­teer group rich with labor orga­niz­ers who work to build and coor­di­nate his sup­port in the union world. Indeed, Anais Surkin says that many of the mem­bers of UAW 2322 have been orga­niz­ing for Bernie on the side, help­ing to enhance his sup­port with­in the union. The bulk of the local's mem­bers are in Mass­a­chu­setts, which votes on Super Tues­day (March 3). Even though the state is the home of Sen. Eliz­a­beth War­ren, Labor For Bernie vol­un­teers are opti­mistic that Sanders may have a chance to win there now, build­ing on his momen­tum from Iowa, New Hamp­shire and Nevada.
"It's a cam­paign that stands for the things we stand for," Surkin said. ​"This is a way to take them beyond the con­fines of our col­lec­tive bar­gain­ing agreements."
Read the full endorse­ment here.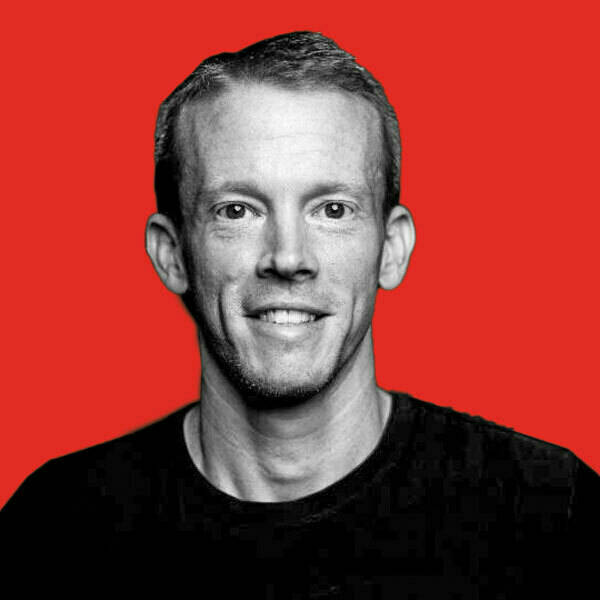 Hamil­ton Nolan is a labor reporter for In These Times. He has spent the past decade writ­ing about labor and pol­i­tics for Gawk­er, Splin­ter, The Guardian, and else­where. You can reach him at Hamilton@​InTheseTimes.​com.