What Are the UAW's Legal Options After the Volkswagen Defeat?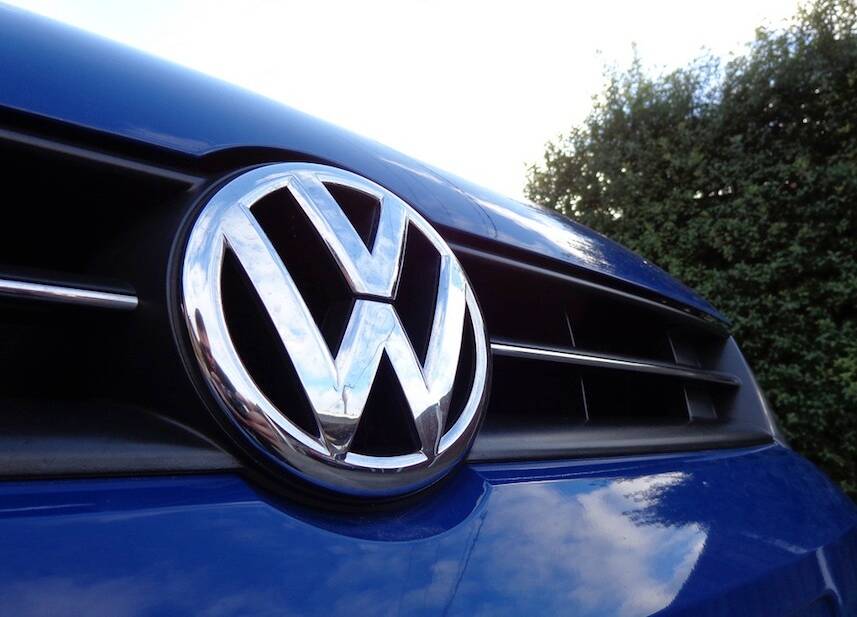 On Fri­day, the Unit­ed Auto Work­ers (UAW) lost, by 86 votes, a close­ly watched elec­tion to rep­re­sent Volk­swa­gen work­ers in Chat­tanooga, Tenn. Not since Lyn­don Johnson's 87-vote vic­to­ry in the 1948 Sen­ate pri­ma­ry race has there been so much atten­tion paid to 80-odd votes in the South, nor so many peo­ple cry­ing that a South­ern elec­tion has been stolen. The UAW and many pro­gres­sives are blam­ing the loss on anti-union state­ments by right-wing politi­cians in the days lead­ing up to the vote.
Now, a debate is rag­ing on what UAW's next legal and orga­niz­ing steps should be in light of very pub­lic defeat. Accord­ing to labor law experts, the UAW has sev­er­al legal options available.
One is to ask the Nation Labor Rela­tions Board (NLRB) to set aside the elec­tion results due to coer­cive out­side inter­fer­ence. For instance, the UAW could point to a not-so-veiled threat by State Sen­a­tor Bo Wat­son in a press con­fer­ence two days before vot­ing began. ​"Should the work­ers at Volk­swa­gen choose to be rep­re­sent­ed by the Unit­ed Auto Work­ers, then I believe any addi­tion­al incen­tives from the cit­i­zens of the state of Ten­nessee for expan­sion or oth­er­wise will have a very tough time pass­ing the Ten­nessee Sen­ate," Wat­son said. Three oth­er promi­nent Repub­li­can politi­cians in the state — Ten­nessee House Major­i­ty Leader Ger­ald McCormick along with Jack John­son and Mark Green, the chair­man and vice-chair­man, respec­tive­ly, of the state Sen­ate Com­merce and Labor Com­mit­tee—weighed in with warn­ings of the con­se­quences to the com­mu­ni­ty and state should the work­ers vote to unionize.
The most egre­gious com­ment, how­ev­er, came from U.S. Sen. Bob Cork­er on the first day of the elec­tion. ​"I've had con­ver­sa­tions today and based on those am assured that should the work­ers vote against the UAW, Volk­swa­gen will announce in the com­ing weeks that it will man­u­fac­ture its new mid-size SUV here in Chat­tanooga," said Cork­er. After Frank Fis­ch­er, the top exec­u­tive at Volk­swa­gen Chat­tanooga, coun­tered that there was no con­nec­tion between the union vote and VW's deci­sion about where to build the new SUV Cork­er main­tained that his infor­ma­tion came from the real deci­sion-mak­ers and that it was ​"true and factual."
This inter­ven­tion by the state's U.S. Sen­a­tor on the first day of the elec­tion may be grounds for the NLRB to set aside the results. One approach would be for the UAW to argue that Sen. Corker's state­ment con­sti­tut­ed an unfair labor prac­tice by the com­pa­ny if it could prove he was an agent of Volk­swa­gen. This could put Cork­er in an awk­ward posi­tion dur­ing an exam­i­na­tion by the NLRB, with the choice of either giv­ing up his source and risk impli­cat­ing Volk­swa­gen, or say­ing that he fab­ri­cat­ed his insid­er knowl­edge. If an unfair labor prac­tice was found, then the stan­dard for set­ting aside the elec­tion would be low­er because such a find­ing would show that the elec­tion was taint­ed. If the unfair labor prac­tice were so egre­gious that it made the pos­si­bil­i­ty of con­duct­ing a new fair elec­tion unlike­ly, then the Board could impose an order requir­ing the com­pa­ny to bar­gain with the union.
How­ev­er, giv­en the dif­fi­cul­ty of prov­ing Cork­er was act­ing as an agent of Volk­swa­gen, it is unlike­ly that an unfair labor prac­tice attrib­ut­able to the com­pa­ny will be found here, let alone one that would war­rant the rel­a­tive­ly extreme mea­sure of issu­ing a bar­gain­ing order.
But Indi­ana Uni­ver­si­ty law pro­fes­sor Ken­neth Dau-Schmidt notes that UAW could make a dif­fer­ent legal case that the elec­tion should be set aside, by argu­ing that the remarks by out­siders ​"upset lab­o­ra­to­ry con­di­tions" for the elec­tion. ​"You don't need an unfair labor prac­tice to upset lab­o­ra­to­ry con­di­tions," Dau-Schmidt explains. ​"If in fact [Sen­a­tor Cork­er] made fraud­u­lent state­ments with the intent of intim­i­dat­ing work­ers, that would be a vio­la­tion of lab­o­ra­to­ry conditions."
Though Dau-Schmidt acknowl­edges that this argu­ment has lit­tle legal prece­dent with regard to third par­ty elect­ed offi­cials, vio­la­tions of lab­o­ra­to­ry con­di­tions have been used suc­cess­ful­ly in the past to redo elec­tion. The con­cept was estab­lished in a case called Gen­er­al Shoe which came before the Labor Board over 65 years ago in Ten­nessee, just a few hours dri­ve from the cur­rent Chat­tanooga plant. In its rul­ing, the NLRB laid out a vision of what union elec­tions were sup­posed to be:
In elec­tion pro­ceed­ings, it is the Board­'s func­tion to pro­vide a lab­o­ra­to­ry in which an exper­i­ment may be con­duct­ed, under con­di­tions as near­ly ide­al as pos­si­ble, to deter­mine the unin­hib­it­ed desires of the employ­ees. It is our duty to estab­lish those con­di­tions; it is also our duty to deter­mine whether they have been ful­filled. When, in the rare extreme case, the stan­dard drops too low, because of our fault or that of oth­ers, the req­ui­site lab­o­ra­to­ry con­di­tions are not present and the exper­i­ment must be con­duct­ed over again.
In order to deter­mine whether the Board should set aside an elec­tion based on upset lab­o­ra­to­ry con­di­tions stem­ming from third-par­ty threats, the con­duct must be ​"so aggra­vat­ed as to cre­ate a gen­er­al atmos­phere of fear and reprisal ren­der­ing a free elec­tion impos­si­ble." The Board has stat­ed that con­duct by a third-par­ty must be more egre­gious than by one of the par­ties to set aside an elec­tion, or else there may become an invi­ta­tion for out­side mischief.
Here the Labor Board would apply a five-fac­tor test to Sen­a­tor Corker's state­ments, which would con­sid­er "(1) the nature of the threat itself; (2) whether it encom­passed the entire [bar­gain­ing] unit; (3) the extent of dis­sem­i­na­tion; (4) whether the per­son mak­ing the threat was capa­ble of car­ry­ing it out, and whether it is like­ly that employ­ees act­ed in fear of that capa­bil­i­ty; and (5) whether the threat was made or revived at or near the time of the elec­tion." Cer­tain­ly, a U.S. Senator's state­ment to the entire bar­gain­ing unit on the day of the elec­tion that he had inside knowl­edge that a ​"yes" vote would threat­en future jobs would appear to sat­is­fy the NLRB's test. How­ev­er, this is large­ly unchart­ed terrain.
Iron­i­cal­ly, calls to set aside elec­tion results due to politi­cians' state­ments have usu­al­ly been filed by employ­ers when pro-union politi­cians pass res­o­lu­tions or make oth­er state­ments in favor of union­iza­tion. In one such case involv­ing UAW from 2008, three state and fed­er­al elect­ed offi­cials pre­sent­ed a doc­u­ment at a press event 6 days before an elec­tion, stat­ing that they had exam­ined signed autho­riza­tion cards and con­clud­ed that a major­i­ty of the bar­gain­ing unit at Trump Plaza Hotel and Casi­no had autho­rized the UAW to rep­re­sent them. The Board held that only a few of the employ­ees saw the doc­u­ment, that rea­son­able employ­ees would rec­og­nize the doc­u­ments as expres­sions of opin­ion, and that the union's mar­gin of vic­to­ry (324−149) all favored leav­ing the elec­tion results in place.
In anoth­er case involv­ing the UAW, Saint-Gob­ain Abra­sives sought to set aside an elec­tion after Con­gress­man Jim McGov­ern sent a let­ter to all employ­ees in the bar­gain­ing unit coun­ter­ing the legal valid­i­ty of a state­ment made by the com­pa­ny. The com­pa­ny refused to debate the union over the issue of orga­niz­ing, and stat­ed that it was barred from doing so under fed­er­al labor law. Con­gress­man McGov­ern respond­ed in a rel­a­tive­ly uncon­tro­ver­sial fash­ion, stat­ing that the law allowed the com­pa­ny to state its opin­ion, and the com­pa­ny had cho­sen not to debate the issues. But the com­pa­ny argued that his state­ment con­sti­tut­ed third-par­ty inter­fer­ence on behalf of the union. The NLRB held that there was no evi­dence that employ­ees would con­fuse McGovern's state­ments for those of the Labor Board, and there­fore there was no cause to set aside the elec­tion. In dis­sent, Repub­li­can Board Chair­man Hurt­gen wrote that, ​"My view is sim­ply that a Con­gress­man should also stay away from that issue in the con­text of propar­ty com­ments in an ongo­ing orga­ni­za­tion­al cam­paign. The dan­ger is that employ­ees are like­ly to view that state­ment as defin­i­tive. After all, it comes from a Fed­er­al offi­cial. Con­verse­ly, an employ­er response would not car­ry the same weight. As to mat­ters of law, employ­ees are like­ly to view the response of a Fed­er­al offi­cial as more reli­able than that of a pri­vate par­ty to the elec­tion." The Chair­man fur­ther added in a foot­note, ​"It goes with­out say­ing that I would apply the same stan­dard to pro-employ­er com­ments made by a pro-employ­er Congressman."
One of the few cas­es where the Labor Board set aside an elec­tion because a third-par­ty elect­ed offi­cial inter­vened in an improp­er man­ner was in 1978. In that case, Colum­bia Tan­ning Corp, the employ­er sought to set aside the elec­tion after a Mass­a­chu­setts state labor com­mis­sion­er wrote a let­ter in Greek on offi­cial sta­tion­ary to 26 Greek employ­ees 24 hours before the elec­tion, prais­ing the union as ​"strong and hon­est." The Board held that many of the Greek employ­ees who received the let­ter like­ly did not know the dif­fer­ence between the state and fed­er­al labor boards, and there was a high poten­tial for con­fu­sion. (Oth­er cas­es where courts have set aside an elec­tion because of third-par­ty speech large­ly involve the use of racial and eth­nic slurs or threats of violence.)
To those who may argue that it would be unfair to Volk­swa­gen to hold a new elec­tion if it did noth­ing wrong, Dau-Schmidt says that when the Labor Board sets aside an elec­tion, ​"It is not to pun­ish the employ­er, but rather to get a fair state­ment from the work­ers on their preferences."
The UAW has sev­en days from the date the votes were tal­lied to file a motion to set aside the elec­tion, mean­ing it must act by this Fri­day. The Board would act on an expe­dit­ed man­ner to inves­ti­gate and decide if lab­o­ra­to­ry con­di­tions were vio­lat­ed. If the UAW choos­es not to pur­sue this route, nei­ther it nor any oth­er union could hold anoth­er elec­tion for that bar­gain­ing unit for anoth­er year. Fur­ther­more, it is unlike­ly that under U.S. labor law, VW could get its desired works coun­cil with­out a union in place.
Anoth­er option, less dis­cussed and with less imme­di­ate effects comes from IIT Chica­go-Kent Col­lege of Law pro­fes­sor César Rosa­do Marzán, who argues that the UAW should take an inter­na­tion­al legal approach by fil­ing a com­plaint against the Unit­ed State in the Inter­na­tion­al Labour Orga­ni­za­tion (ILO) ​"for per­mit­ting gov­ern­ment offi­cials in Ten­nessee to inter­fere with work­ers' free­dom of asso­ci­a­tion rights." The ILO does not have the author­i­ty to set aside the elec­tion results, but Rosa­do Marzán argues that it could " shape a more favor­able ter­rain for unions in the future."
​"The ILO's opin­ion can have a sham­ing effect on our fed­er­al gov­ern­ment, which could serve as a spring­board for future labor reform," Rosa­do Marzán says. ​"I real­ly think that we need to stop these banana repub­lic types of attacks against free­dom of asso­ci­a­tion by Amer­i­can gov­ern­ment officials."
As it stands, none of the viable legal options avail­able to the UAW offer a clear path to vic­to­ry, but there may be strate­gic long-term ben­e­fits to push­ing back against the con­ser­v­a­tive politi­cians that sought to coerce work­ers. The UAW cur­rent­ly has a num­ber of ongo­ing orga­niz­ing dri­ves in the South. If the intru­sion by Sen­a­tor Cork­er and oth­er elect­ed offi­cials is allowed to stand uncon­test­ed, then we are like­ly to see this strat­e­gy repeat­ed in Mis­sis­sip­pi, Alaba­ma, and any oth­er south­ern state where a union tries to organize.
UAW is a web­site spon­sor of In These Times. Spon­sors have no role in edi­to­r­i­al content.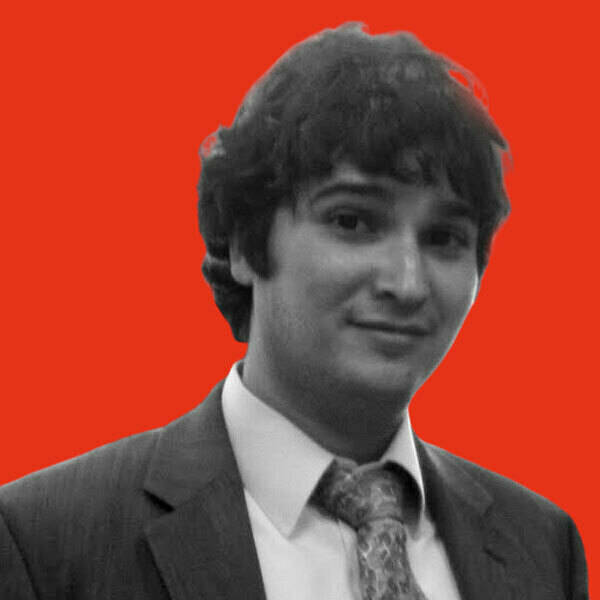 Moshe Z. Mar­vit is an attor­ney and fel­low with The Cen­tu­ry Foun­da­tion and the co-author (with Richard Kahlen­berg) of the book Why Labor Orga­niz­ing Should be a Civ­il Right.