Bernie Sanders and Unions' Relationship Status: It's Complicated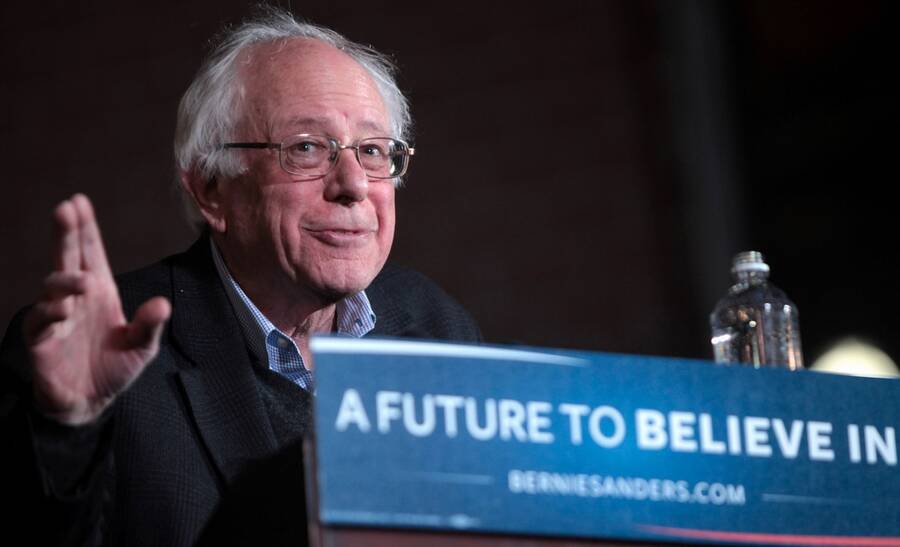 In the bat­tle between Hillary Clin­ton and Bernie Sanders for labor union sup­port for the Demo­c­ra­t­ic pres­i­den­tial nom­i­na­tion, Clin­ton has a strong and grow­ing lead in offi­cial endorse­ments, but Sanders may have the lead in mem­ber sup­port — as well as in the pas­sion of his supporters.
One sig­nal of his appeal to union mem­bers is the respect and fond­ness many union lead­ers, even those sup­port­ing Clin­ton, feel toward Sanders. Often Clin­ton back­ers favor her for a vari­ety of seem­ing­ly prag­mat­ic, if debat­able, rea­sons — her like­li­hood of defeat­ing the Repub­li­can can­di­date or union lead­ers' desire for inclu­sion in the Demo­c­ra­t­ic Par­ty estab­lish­ment that she rep­re­sents (even though that par­ty lead­er­ship often slights the needs of work­ing peo­ple and unions). Many union lead­ers also seem reluc­tant to adopt a seri­ous cam­paign to win more pub­lic sup­port for Sanders and his ideas — even though he more con­sis­tent­ly and vig­or­ous­ly advo­cates labor's agen­da than Clin­ton does.
But many union mem­bers, both Democ­rats and many inde­pen­dents, believe in the poli­cies and the over­all vision of an expand­ed New Deal that both the labor move­ment and Sanders have long pro­mot­ed. Yet Sanders appears to have more con­fi­dence that the broad Amer­i­can pub­lic will back those ideas and reject like­ly Repub­li­can and media attacks on his pro­pos­als, or on his self-described ​"demo­c­ra­t­ic social­ism," than do many top union offi­cials who often com­plain about Democ­rats who will not sup­port labor and its agenda.
In this past week, Clin­ton picked up sup­port from lead­ers of the Unit­ed Food and Com­mer­cial Work­ers (UFCW) and the Inter­na­tion­al Alliance of The­atri­cal Stage Employ­ees. The last major union endorse­ment of Sanders came in the week before Christ­mas from the 700,000-member Com­mu­ni­ca­tion Work­ers of Amer­i­ca (CWA). His biggest union stamp of approval so far may have bright­ened the mid-win­ter hol­i­day sea­son for the cam­paign, but the real gift will be in the growth of union mem­bers recruit­ing pri­ma­ry vot­ers and cau­cus-goers for Sanders.
CWA joined oth­er nation­al unions who recent­ly endorsed Sanders — the Amer­i­can Postal Work­ers Union; the Nation­al Nurs­es Unit­ed, the large­ly Cal­i­for­nia-based Nation­al Union of Health­care Work­ers; and the Unit­ed Elec­tri­cal Work­ers (or as close to an endorse­ment as the fierce­ly inde­pen­dent union is like­ly to make). Also, Sanders draws sup­port from at least 40 local unions, many of them affil­i­ates of nation­al unions endors­ing for­mer sec­re­tary of state Hillary Clin­ton, some of whom over­lap with the 10,000 indi­vid­ual union mem­bers of the Labor for Bernie orga­ni­za­tion, which oper­ates inde­pen­dent­ly of the campaign.
Clin­ton can claim 21 endorse­ments from indi­vid­ual unions or groups of unions, includ­ing such large unions as AFSCME (pub­lic employ­ees), the Amer­i­can Fed­er­a­tion of Teach­ers (AFT), the Nation­al Edu­ca­tion Asso­ci­a­tion (NEA), the Ser­vice Employ­ees (SEIU), the Machin­ists, the Labor­ers, Plumbers and Pip­efit­ters and the Carpenters.
By past pri­ma­ry stan­dards, all of these endorse­ments come fair­ly ear­ly, and sev­er­al large, influ­en­tial unions are still hold­ing back, includ­ing the Steel­work­ers (USW), Auto Work­ers (UAW), the Amal­ga­mat­ed Tran­sit Union (ATU), Team­sters, the Inter­na­tion­al Broth­er­hood of Elec­tri­cal Work­ers (IBEW), and Hotel and Restau­rant Employ­ees (UNITE HERE) and the Fire­fight­ers (IAFF).
The com­bi­na­tion of the few unions endors­ing Sanders and those with­hold­ing judg­ment could delay the time when the required two-thirds major­i­ty of the AFL-CIO Exec­u­tive Coun­cil need­ed to make any endorse­ment will mate­ri­al­ize, accord­ing to CWA pres­i­dent Chris Shel­ton, who would like to slow down any AFL-CIO action. But more deci­sions for Clin­ton from oth­er big unions could accel­er­ate the process, a devel­op­ment the UFCW hopes its deci­sion might spur. The exec­u­tive coun­cil meets next in late February.
One big dif­fer­ence between the two labor polit­i­cal camps is that union mem­bers sup­port­ing Sanders seem to show much greater enthu­si­asm for their can­di­date. Sanders' orga­niz­ers claim their crew is eager­ly doing the hard work of edu­cat­ing and mobi­liz­ing, espe­cial­ly but not only in the ear­li­est states, Iowa and New Hamp­shire. Labor for Bernie reports that the great­est vol­un­teer enthu­si­asm has come from mem­bers of the Inter­na­tion­al Broth­er­hood of Elec­tri­cal Work­ers (IBEW), AFT, UAW, NEA, Team­sters and SEIU, plus many work­ers from build­ing trades unions who are often assumed to be polit­i­cal­ly more con­ser­v­a­tive than lead­ing indus­tri­al and ser­vice unions.
Sanders has ben­e­fit­ted from the zeal of work­ers like Carl Shaf­fer, 58, an IBEW elec­tri­cian and for­mer union orga­niz­er from Ply­mouth, Indi­ana. Start­ing late last sum­mer, Shaf­fer helped reach around 1,000 IBEW mem­bers who sup­port­ed Sanders, ask­ing them to urge their union pres­i­dent, Lon­nie Stephen­son, to delay any endorse­ment. After quick­ly win­ning his agree­ment, a small­er core of the group worked to keep IBEW activists informed on social media and build sup­port for local union endorse­ments of Sanders.
"I don't know that there's any grass­roots excite­ment in Hillary Clin­ton," Shaf­fer says. ​"I think lead­ers in Wash­ing­ton bought in that she was inevitable, elec­table and there wouldn't be a cred­i­ble chal­lenger. But the grass­roots inter­est in Bernie Sanders is because of who Bernie Sanders is and what he's stood for all these years. He's been on our pick­et lines. He believes in what he propos­ing and has had the same views for 25 or more years. … He's bet­ter on issues and more in line with work­ers. So why wouldn't we sup­port him? Why her and not him when he's so much better?"
Even in unions that endorse Clin­ton, there is often more notice­able enthu­si­asm among mem­bers for Sanders. For exam­ple, Bloomberg pub­lished a report that when AFSCME pres­i­dent Lee Saun­ders read the names of the Demo­c­ra­t­ic pres­i­den­tial con­tenders at a large Wash­ing­ton state mem­ber­ship meet­ing last Octo­ber, ​"only Sanders' name brought loud, sus­tained applause."
Oth­er union mem­bers feel unease with Clin­ton for var­i­ous rea­sons. The New York Times reports that the small but polit­i­cal­ly impor­tant Fire­fight­ers union was mov­ing last year towards back­ing Clin­ton but has cho­sen to con­tin­ue delib­er­a­tions for the near future. Although a major­i­ty of mem­bers iden­ti­fy as Repub­li­can, the inter­na­tion­al union typ­i­cal­ly endors­es Demo­c­ra­t­ic pres­i­den­tial can­di­dates. But union pres­i­dent Harold Schait­berg­er has urged mem­bers to be involved on the union's issues but to hold off any insti­tu­tion­al endorsements.
In some cas­es, union lead­ers face a Bernie-boost­er back­lash if they endorse Clin­ton. Last Hal­loween, Clin­ton showed up at the Charleston, South Car­oli­na, union hall of the dock­work­ers (Inter­na­tion­al Longshoreman's Asso­ci­a­tion [ILA] Local 1422) and received an endorse­ment from both nation­al union pres­i­dent Harold Daggett and local pres­i­dent, Ken Riley, a much-respect­ed fig­ure on the labor left.
As I report in the Feb­ru­ary issue of In These Times, Riley says he backs Clin­ton because, ​"I want to win," not sim­ply to ​"send a mes­sage." Most head-to-head polls with lead­ing Repub­li­can can­di­dates show that Sanders — with his appeal to many inde­pen­dents — per­forms bet­ter than Clin­ton. Riley thinks that black vot­ers are more famil­iar and com­fort­able with Clin­ton and that women will be excit­ed at the prospect of elect­ing a woman as pres­i­dent. He warns that Repub­li­cans will red­bait — or ​"play the old social­ist game" — against Bernie and his ​"polit­i­cal rev­o­lu­tion," mak­ing him vul­ner­a­ble, a con­cern also expressed recent­ly by UFCW vice-pres­i­dent Stu­art Appel­baum to Politi­co.
But some mem­bers of Riley's local, led by a vice-pres­i­dent of the state AFL-CIO who was pre­vi­ous­ly part of Sanders's lead­er­ship team, Charles Brave Jr., are now cam­paign­ing to over­turn the endorse­ment and back Sanders by a vote at the next mem­ber­ship meeting.
Brave claims the turnout for Clin­ton at the union hall was poor, espe­cial­ly con­sid­er­ing her fame, and that no oth­er local union offi­cials joined Riley on stage with her. Although con­ver­sa­tions I had with dock­work­ers ear­li­er in Octo­ber — a time when most black vot­ers in the state knew lit­tle about Sanders – indi­cat­ed mod­er­ate­ly strong sup­port for Clin­ton, Brave and his sup­port­ers had not real­ly launched their cam­paign for Sanders.
Now, Brave says, ​"I think I've got enough votes to get the local to endorse Bernie Sanders." In any case, he says that Riley should not have giv­en pri­or­i­ty to mak­ing an endorse­ment (as Riley also did eight years ago when he backed front-run­ner Hillary Clin­ton against upstart Barack Oba­ma) but rather ​"to get the mem­bers involved in mak­ing the decision."
In the past, top union offi­cers or exec­u­tive boards made most endorse­ments on their own, but increas­ing­ly most unions at least use some polling to make or jus­ti­fy deci­sions, although for a vari­ety of good and bad rea­sons, the sys­tems are rarely ful­ly transparent.
CWA's polling sys­tem is among the more open. Shel­ton want­ed to make sure that CWA's endorse­ment reflect­ed the mem­bers' wish­es, even if it was not nec­es­sar­i­ly his. That approach would strength­en the union because mem­bers would see the result as their choice, and oth­er play­ers in the elec­toral cycle would rec­og­nize its foun­da­tion and legit­i­ma­cy, he says.
Shel­ton was elect­ed last year to move the union along the over­all direc­tion for­mer CWA Pres­i­dent Cohen either start­ed or ampli­fied from pre­de­ces­sors: first, more mobi­liza­tion of mem­bers; then, ​"move­ment-build­ing" that brought labor and oth­er move­ments togeth­er into an ini­tia­tive for greater democ­ra­cy — of the union, of its cam­paigns and of most facets of Amer­i­can soci­ety, pre­sent­ing a broad-based chal­lenge to cor­po­rate and finan­cial power.
As prepa­ra­tion for a deci­sion on the pres­i­den­tial endorse­ment, CWA dis­trib­uted infor­ma­tion online and in their news­pa­per, such as can­di­date answers to ques­tion­naires and links to their posi­tions on issues. (Although both Demo­c­ra­t­ic and Repub­li­can can­di­dates were invit­ed to sub­mit mate­ri­als, only Mike Huck­abee from the Repub­li­can ros­ter took up the invi­ta­tion.) Mem­bers were invit­ed to sub­mit their choice on-line, and ​"tens of thou­sands" par­tic­i­pat­ed, result­ing in a ​"deci­sive endorse­ment" of Sanders, accord­ing to polit­i­cal direc­tor Rafael Navar.
Oth­er unions fol­low pro­ce­dures not so dif­fer­ent, if less com­pre­hen­sive, but Shel­ton made a big shift in this year's CWA process by giv­ing mem­bers the pow­er to decide direct­ly, first, whether to endorse and, sec­ond, whom to endorse. The offi­cers deferred to the members.
"Through it all, I asked our exec­u­tive board and myself as well to stay com­plete­ly out of it," Shel­ton says.
Of course, for­mer pres­i­dent Cohen had already joined the Sanders cam­paign, but Shel­ton says the offi­cers did not try to sway the mem­bers nor does he think Cohen's pref­er­ence great­ly affect­ed results. Indeed, CWA mem­bers cast bal­lots for Repub­li­cans as well as Democ­rats, though the union does not release a pre­cise break­down. (Shel­ton says about 30 per­cent of CWA mem­bers iden­ti­fy as Repub­li­cans.) But it is like­ly that the polit­i­cal edu­ca­tion cam­paign the union has under­tak­en over the years to strength­en the union — build­ing a ​"moral, rad­i­cal, pro­gres­sive move­ment against cor­po­rate pow­er," in Shelton's words — quite legit­i­mate­ly res­onates with Sanders' own message.
Although Shel­ton doubts the AFL-CIO will reach a two-thirds con­sen­sus soon, he says that ​"we will stick with our choice" regard­less of the federation's deci­sion because it has legit­i­ma­cy that grows out of the union's ​"bot­tom-up" pro­ce­dure. ​"A lot of endorse­ments are not worth the paper they're print­ed on unless you can say the mem­bers are behind who you endorse," he says.
He is also con­fi­dent that Sanders has ​"a good shot" at win­ning. With his focus on work­ing-class and mid­dle-class eco­nom­ic issues, from wages to health care and the Trans-Pacif­ic Part­ner­ship to reign­ing in the finance indus­try, Sanders engages pop­u­lar wor­ries about inequal­i­ty and inse­cu­ri­ty, he says. And Sanders' con­tin­ued iden­ti­fi­ca­tion as a demo­c­ra­t­ic social­ist will appeal to many vot­ers who believe ​"that pol­i­tics as usu­al is not going to work."
Shel­ton said that Sanders' social­ism ​"mean that he's a guy who under­stands how the rich keep get­ting rich­er, and every­one else is suf­fer­ing. He's going to do some­thing against the excess­es of Wall Street, against the Koch broth­ers destroy­ing democ­ra­cy and for a gov­ern­ment by and for the people."
This is red meat pol­i­tics for most union lead­ers, not just those con­sid­ered most pro­gres­sive, and most of them ​"love Bernie," accord­ing to one polit­i­cal con­sul­tant to unions who can not speak pub­licly for his clients. ​"It's inter­est­ing that when you've got some­one so strong­ly putting out labor's mes­sage that unions aren't sup­port­ing him. Bernie is a voice for the ide­ol­o­gy of the labor move­ment, and we're not embrac­ing it. He's the most artic­u­late per­son com­mu­ni­cat­ing our mes­sage. But the folks that should be embrac­ing it the most aren't."
Also, the case that Shel­ton and oth­er sup­port­ers make for Sanders as a seri­ous can­di­date with a chance to win is cer­tain­ly plau­si­ble. The evi­dence is part­ly just the campaign's remark­able orga­niz­ing and fund-rais­ing suc­cess so far, seen in its strong and improv­ing poll num­bers. Repub­li­cans will sure­ly attack any Demo­c­ra­t­ic can­di­date as a wild-eyed rad­i­cal, but two devel­op­ments could help Sanders if he's the stan­dard bearer.
First, much polling indi­cates that the elec­torate, espe­cial­ly younger vot­ers, is becom­ing more open to social­ist ideas or less fright­ened by the label. Sec­ond, Sanders shows that he can per­sua­sive­ly defend him­self and his ver­sion of social­ism—essen­tial­ly an expan­sion of the New Deal along the lines that Franklin Roo­sevelt wanted.
As a can­di­date, he can also effec­tive­ly take the offen­sive with a pop­u­lar attack on excess­es of the rich and pow­er­ful. The big ques­tion is whether his new­ly adopt­ed par­ty, labor unions and oth­er pro­gres­sive cam­paign groups are will­ing to make such a fight for the same ambi­tious vision — rather than offer only a grab-bag of mushy or minor poll-test­ed pro­pos­als designed to con­tin­ue sell­ing can­di­dates like soap.
"When we have a can­di­date express­ing work­ers' val­ues as Bernie does, who is going to sup­port him if not us?" Lar­ry Cohen asked a recent tele­phon­ic town hall of Labor for Bernie. ​"If not now, when?"
Full dis­clo­sure: In These Times staff are mem­bers of the Com­mu­ni­ca­tion Work­ers of Amer­i­ca, and the union is a spon­sor of the mag­a­zine. Spon­sors play no role in edi­to­r­i­al content.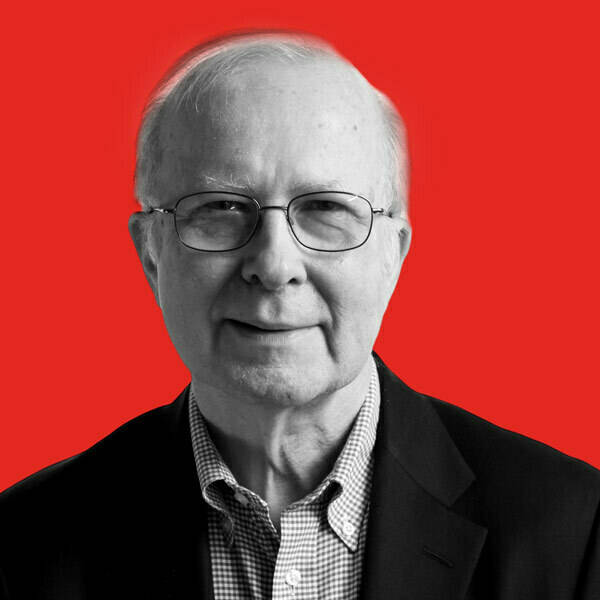 David Moberg, a senior edi­tor of In These Times, has been on the staff of the mag­a­zine since it began pub­lish­ing in 1976. Before join­ing In These Times, he com­plet­ed his work for a Ph.D. in anthro­pol­o­gy at the Uni­ver­si­ty of Chica­go and worked for Newsweek. He has received fel­low­ships from the John D. and Cather­ine T. MacArthur Foun­da­tion and the Nation Insti­tute for research on the new glob­al economy.