3 Democratic Campaigns Now Have Staff Unions. Why Not More?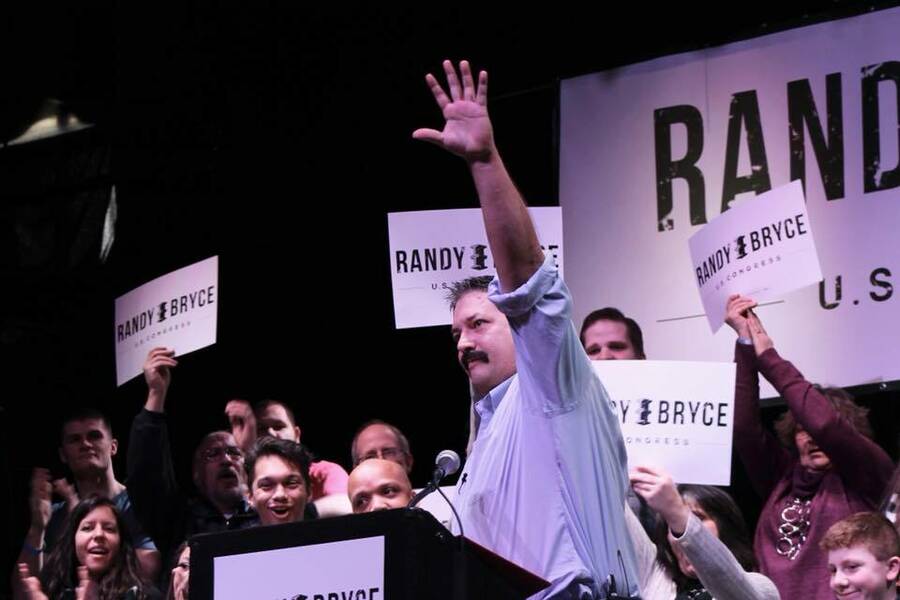 All signs point to a messy bat­tle in the 2020 Demo­c­ra­t­ic pri­maries, pit­ting estab­lish­ment types against demo­c­ra­t­ic social­ists. Thanks to an effort spear­head­ed large­ly by Bernie Sanders' 2016 cam­paign­ers, the staffers for a few 2018 Con­gres­sion­al can­di­dates could be pio­neer­ing a new lit­mus test for deter­min­ing can­di­dates' pro­gres­sive cre­den­tials: Do they rec­og­nize their employ­ees' union?
Last week, the upstart Cam­paign Work­ers Guild (CWG) announced that staff mem­bers at three Demo­c­ra­t­ic cam­paigns around the coun­try have formed unions, each of which was vol­un­tar­i­ly rec­og­nized. Cam­paign­ers for Jess King, run­ning for a House seat rep­re­sent­ing south­east­ern Penn­syl­va­nia, Randy Bryce, vying to take Paul Ryan's Con­gres­sion­al seat, and Chris Wil­helm, run­ning for Mont­gomery Coun­ty Coun­cil, have each suc­cess­ful­ly nego­ti­at­ed union con­tracts with their pro­gres­sive — and in some cas­es open­ly Left — boss­es. The two non-man­age­ment staffers in Demo­c­rat Dan Haberman's cam­paign for Michigan's 11th Con­gres­sion­al Dis­trict have also tak­en first steps toward a col­lec­tive bar­gain­ing agree­ment, with Haber­man recent­ly sign­ing a let­ter of sup­port for the process to move forward.
While these efforts will almost cer­tain­ly trans­form work­ing con­di­tions for elec­toral staffers, the orga­niz­ing dri­ves might also trans­form the Demo­c­ra­t­ic Party.
"Every cam­paign work­er at a cer­tain point has either joked about join­ing a union or union­iz­ing their work­place," says Bri­an Wiv­ell, field direc­tor for the Wil­helm cam­paign, and one half of a new­ly-mint­ed, two-per­son CWG local. At a pre­vi­ous cam­paign he worked on, staffers hung the union logo from the fic­tion­al Spring­field Nuclear Pow­er Plant — of Simp­sons fame — in their office. ​"As soon as we heard this was hap­pen­ing, we jumped on it," he tells In These Times.
Cam­paign work often involves long hours — 80 to 100 per week — for lit­tle pay, par­tic­u­lar­ly for those on the low­er rungs of the hier­ar­chy of elec­toral pol­i­tics. Piled-up expens­es — for gas, espe­cial­ly — often don't get reim­bursed, and staffers can find them­selves stay­ing in pre­car­i­ous hous­ing with sup­port­ers of the cam­paign while out on the road. The fran­tic, tem­po­rary nature of cam­paigns also means there's lit­tle recourse for employ­ees who face sex­u­al assault or harass­ment on the job, a prob­lem com­pound­ed by the fact that so much of the econ­o­my of cam­paign work depends on rela­tion­ships with­in a rel­a­tive­ly small net­work of staffers, at the state and local lev­els espe­cial­ly. Aside from improv­ing wages and work­ing con­di­tions across cam­paigns, one of the biggest impacts of the CWG's efforts could be estab­lish­ing an indus­try-stan­dard pol­i­cy for deal­ing with sex­u­al assault and harassment.
Cam­paign staffers are hop­ing to address harass­ment from super­vi­sors and cowork­ers, as well as vol­un­teers, who they depend on to meet can­vass­ing and phone-bank­ing quo­tas. As CWG orga­niz­er Meg Reil­ly puts it, ​"If your boss is con­stant­ly breath­ing down your neck say­ing you didn't meet your goals, do you report [a vol­un­teer] for being a creep or get your num­bers up so you don't get fired?"
Reil­ly real­izes the optics of CWG emerg­ing from sev­er­al for­mer Sanders cam­paign staffers might raise ques­tions about the Senator's labor prac­tices. But she says that Bernie was not a bad boss at all. ​"The Bernie cam­paign was just about as good as you could get," Reil­ly under­scores. ​"It's the Cadil­lac: We got days off and health insur­ance. It's just that on the Bernie cam­paign we had a lot of pro-labor peo­ple, and peo­ple who were fair­ly radical."
Of sex­u­al harass­ment and assault, Reil­ly says, ​"Cam­paigns are just rife for it. You're spend­ing 80 to 100 hours a week all togeth­er, and cam­paigns are so small. Every­one knows every­one, and there's a huge fear of being black­list­ed if you do report some­thing. A lot of peo­ple who are vic­tims of harass­ment or assault don't say any­thing but because they're afraid of being black­list­ed." When abus­es are report­ed, she explains, they tend to be han­dled inter­nal­ly. By con­trast, the con­tracts the Guild has nego­ti­at­ed so far explic­it­ly out­line a process for han­dling such process­es through a third party.
"On cam­paigns, there is no HR depart­ment," says Lau­ren Hitt, com­mu­ni­ca­tions direc­tor for the Bryce cam­paign and a mem­ber of the bar­gain­ing unit there. (I spoke with her and Bryce joint­ly by phone.) ​"Prob­lems are always bet­ter solved when you address them before they're prob­lems, and have poli­cies laid out and writ­ten down. That's a big dif­fer­ence from the way cam­paigns oper­ate now. There has nev­er been any­thing like that."
Reil­ly says that some CWG con­tracts includ­ed manda­to­ry train­ing on issues of sex­u­al harass­ment. ​"A big part of it is just admit­ting that it hap­pens. A big part of this cul­ture is silence around it," she argues. ​"And a big part of the train­ing is just admit­ting that pro­gres­sive and left cam­paigns are not immune from this."
The cam­paign staffers that have orga­nized so far faced rel­a­tive­ly friend­ly audi­ences. The first shop — Bryce's cam­paign — came about when his dig­i­tal direc­tor, Nate Rifkin, asked him about the idea of start­ing a staff union as they were dri­ving around talk­ing to vot­ers in Wis­con­sin. ​"It was a no-brain­er," Bryce tells In These Times. ​"It's an exten­sion of why I'm run­ning in the first place. It comes down to what's impor­tant to me as a can­di­date. It's not about me. I am where I am today because we have a very tal­ent­ed staff." Staffers ham­mered out a con­tract with man­age­ment, which includes Bryce and cam­paign man­ag­er David Kei­th, who both have hir­ing and fir­ing pow­er. An Iron­work­er, Bryce got his start in pol­i­tics through his union, and has cam­paigned as a work­ing-class oppo­nent to incum­bent Paul Ryan.
Reil­ly, who worked for the Sanders cam­paign in 2016, ulti­mate­ly hopes that CWG will adopt a ​"hir­ing hall" mod­el, along the lines of the build­ing trades. As in those indus­tries, cam­paign work can be spo­radic, with staffers fac­ing months-long gaps between elec­tion cycles. Mem­ber­ship in the union pro­vides work­ers with a back­stop of sup­port in dry months, and sets indus­try stan­dards on wages and work­ing conditions.
"Even if cam­paigns go well, they end, and the staff is look­ing for anoth­er job," says Hitt. ​"Most cam­paign work­ers — if they do it from cam­paign to cam­paign — are look­ing at at least a month or two when they're unem­ployed." Sev­er­al of the staffers In These Times spoke with not­ed that such chron­ic insta­bil­i­ty means cam­paign demo­graph­ics tend to skew toward the peo­ple best able to shoul­der it: young, white and mid­dle class indi­vid­u­als, often recent col­lege grad­u­ates. Hitt, Reil­ly and oth­ers were excit­ed about the poten­tial of union­iza­tion to diver­si­fy cam­paign­ing more gen­er­al­ly, mak­ing it a more sta­ble prospect for peo­ple deal­ing with stu­dent debt or famil­ial responsibilities.
"You have to be pret­ty priv­i­leged to work for such lit­tle pay, and to have a place to crash in cam­paigns," Reil­ly says. ​"It all sort of fits togeth­er like a puz­zle. Even pro­gres­sive can­di­dates who talk the talk about diver­si­ty — even repa­ra­tions — don't pay atten­tion to the fact that their cam­paign staff is com­ing from a pret­ty homoge­nous back­ground." She notes that cam­paign work­ers are often expect­ed to have their own cars and phones, on top of sac­ri­fic­ing time that might oth­er­wise be used to care for chil­dren or loved ones.
"Just per­son­al­ly, I have epilep­sy. So not hav­ing health­care con­sis­tent­ly and pay­ing for anti-seizure med­ica­tions isn't an option for me," Hitt says, adding that it was only in the past sev­er­al years that health­care ben­e­fits became wide­spread for cam­paign staffers. Stip­u­la­tions already built into cer­tain CWG con­tracts — for ben­e­fits and high­er wages, for instance — could make cam­paign­ing more acces­si­ble to orga­niz­ers from diverse back­grounds, poten­tial­ly expand­ing the range of com­mu­ni­ties with­in can­di­dates can build rela­tion­ships with.
Wiv­ell tells In These Times that he ​"would love to see a future where there's a Project Labor Agree­ment between the Demo­c­ra­t­ic Par­ty and cam­paign work­ers. There is a rea­son the build­ing trades fol­low that path and are able to enforce cer­tain stan­dards for work­place pro­tec­tions." When union­ized crews aren't used in con­struc­tion projects, it's not uncom­mon to see an inflat­able rat out­side of job sites. Fea­si­bly, the same thing could hap­pen to Demo­c­ra­t­ic cam­paigns who hire non-union staff.
Staff union­iza­tion could also fac­tor into Democ­rats' efforts to win endorse­ments from orga­nized labor. Espe­cial­ly in state and local races, union endorse­ments can offer crit­i­cal resources. Often that mon­ey goes toward can­di­dates con­sid­ered to have the surest chance at win­ning; their will­ing­ness to fight for orga­nized labor can some­times take a back­seat. Yet the optics of a union endors­ing a can­di­date that either failed to rec­og­nize or even fought a staff union are more stark, and could cre­ate an uncom­fort­able sit­u­a­tion for estab­lish­ment or even pro­gres­sive Democ­rats who are more will­ing to make pub­lic over­tures to unions than wel­come them into their own cam­paigns. ​"It's real­ly hard to take labor's mon­ey and endorse­ment and not active­ly sup­port labor when it's com­ing to orga­nize," Har­ry Bak­er, Wivell's data direc­tor, tells In These Times.
As it broad­ens the range of peo­ple who are able to work on cam­paigns, CWG hopes that col­lec­tive bar­gain­ing agree­ments will trans­late into rank-and-file cam­paign staffs hav­ing more say over their cam­paigns' strat­e­gy. It is well known that elec­toral work runs on strict hier­ar­chies, but a strong bar­gain­ing unit could democ­ra­tize deci­sions around things like out­reach strate­gies and messaging.
As in the build­ing trades, CWG envi­sions that the union could at some point offer not just eco­nom­ic secu­ri­ty, but train­ing — to keep staffers updat­ed on the lat­est vot­er data­base soft­ware, for instance. Like any oth­er pro­fes­sion, polit­i­cal cam­paigns require spe­cial­ized skills. The union could help can­di­dates stan­dard­ize how those skills are devel­oped and ensure that staffers are com­pe­tent and up-to-date on the lat­est devel­op­ments in their field.
"Every cycle we hear about how field is the most impor­tant part of any cam­paign," Reil­ly says. ​"It's a real­ly spe­cif­ic skill set, and we think that it's real­ly been hurt­ing can­di­dates — Demo­c­ra­t­ic and oth­ers — to not be sys­tem­at­i­cal­ly invest­ing in it. We can train up these work­ers who are real­ly excit­ed to work. We think if we treat­ed the work­ers bet­ter and kept them trained, we could win more campaigns."
Hav­ing start­ed around a year ago, CWG now has a 16-mem­ber advi­so­ry board com­prised of both for­mer Sanders and Clin­ton staffers. Union mem­bers pay $30 a month in dues, and cam­paign work­ers who aren't active­ly work­ing on a cam­paign can affil­i­ate for $10 a month. CWG is eager to sup­port union dri­ves from Repub­li­can cam­paign staffers, although the union hasn't got­ten any bites yet. To date, Reil­ly says, the union is work­ing to win con­tracts and recog­ni­tion on every­thing from local bal­lot-ini­tia­tive cam­paigns to Sen­ate races.
Orga­niz­ers see the CWG as sim­i­lar in spir­it to the union­iza­tion cam­paigns tak­ing place in some dig­i­tal news­rooms — ben­e­fi­cial both as a way to improve wages and work­ing con­di­tions and to build sol­i­dar­i­ty among white-col­lar work­ers for work­ing-class pol­i­tics in the Unit­ed States and abroad.
In These Times asked Hitt and Bryce whether they had heard rum­blings from Paul Ryan's Con­gres­sion­al cam­paign about any latent union­iza­tion efforts. Laugh­ing, Bryce replied that his office had just dropped off 16,000 sig­na­tures to his Racine office call­ing for gun reform: ​"I kicked myself after­wards for not ask­ing them."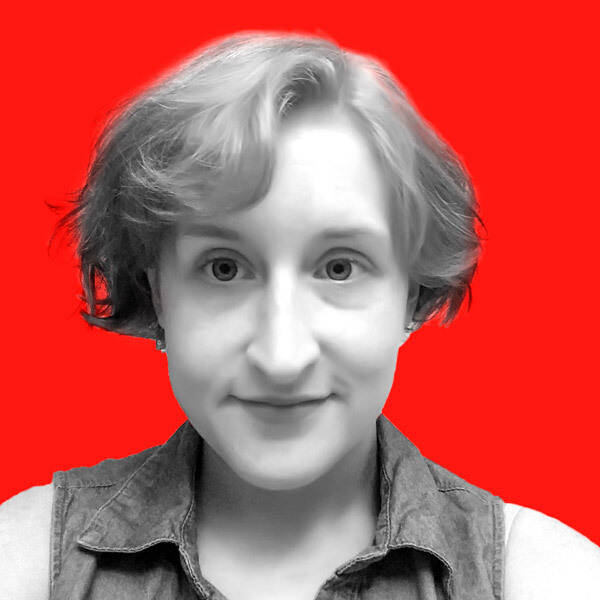 Kate Aronoff
is a Brook­lyn-based jour­nal­ist cov­er­ing cli­mate and U.S. pol­i­tics, and a con­tribut­ing writer at The Inter­cept. Fol­low her on Twit­ter @katearonoff.