Unions Played Major Unsung Role in Obama Victory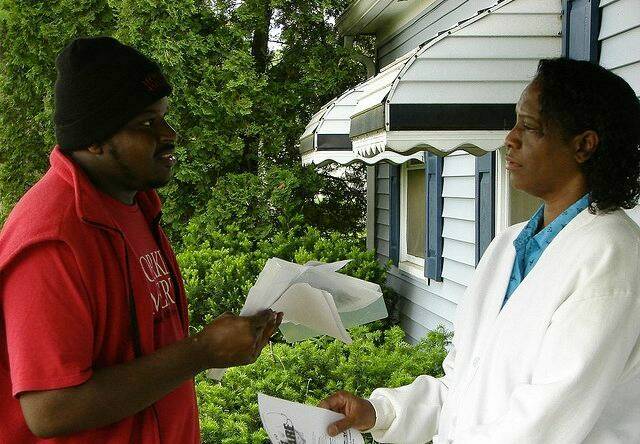 Vic­to­ry has many fathers, the say­ing goes, and in close elec­tions, that is espe­cial­ly true. But if Barack Oba­ma's re-elec­tion vic­to­ry had many par­ents, the labor move­ment arguably played a key role.
Accord­ing to polling con­duct­ed by Peter Hart Research for the AFL-CIO, union mem­bers pro­vid­ed a crit­i­cal mar­gin of vic­to­ry for Oba­ma. Mitt Rom­ney actu­al­ly won among non-union vot­ers by 4 per­cent­age points, but Oba­ma won union vot­ers by 32 per­cent (65 to 33 per­cent), seal­ing the pres­i­den­t's victory.
Union vot­ers tipped the elec­tion even though their clout was less­ened by the down­turn in the union share of the work­force: Accord­ing to exit polls, the per­cent­age of vot­ers com­ing from union house­holds declined from 21 per­cent to 18 per­cent since 2008.
Union mem­ber­ship mat­tered espe­cial­ly for white vot­ers, the largest—albeit declin­ing—vot­er bloc. While exit polls showed that Oba­ma lost white vot­ers by more than in 2008, the Hart sur­veys found that Oba­ma won by 9 points among white union men with­out a col­lege degree. In con­trast, he lost by 47 points among white non-col­lege men who were not union members.
Sim­i­lar diver­gences between union and non-union pref­er­ences show up with oth­er cat­e­gories of vot­ers. Women over­all vot­ed strong­ly for Oba­ma, but Hart found that women who were white and non-col­lege-edu­cat­ed—a poll­ster proxy for ​"white work­ing class"—vot­ed for Rom­ney if they were not union mem­bers (by a mar­gin of 29 per­cent). But if they were union mem­bers they vot­ed by a sim­i­lar­ly lop­sided share (a mar­gin of 25 per­cent) for Obama.
Rom­ney did bet­ter with old­er vot­ers over­all, but union mem­bers over 65 favored Oba­ma by 28 per­cent­age points, while non-union vot­ers in the same age group favored Rom­ney by 17 per­cent­age points. And while non-union vot­ers mak­ing $50,000 to $100,000 a year favored Rom­ney by 8 points, union mem­bers earn­ing the same amount broke for Oba­ma by a mar­gin of 33 percent.
As Oba­ma won the pop­u­lar vote by 51 per­cent to 48 per­cent, he won more con­vinc­ing­ly in the elec­toral col­lege—332 to 206—because of strong per­for­mance in the swing states, espe­cial­ly the indus­tri­al—and more high­ly union­ized—Mid­west states that his senior advi­sor, David Axel­rod, called the ​"bul­wark" of the campaign.
In Ohio, the most hard-fought bat­tle­ground state and one with above-aver­age union mem­ber­ship, Oba­ma won union vot­ers by 70 to 29 per­cent. This is like­ly in large part thanks to labor's edu­cat­ing and mobi­liz­ing its own members.
Over­all, AFSCME pres­i­dent Lee Saun­ders, head of the AFL-CIO polit­i­cal com­mit­tee, called labor's polit­i­cal work this year ​"the smartest, the biggest, and the broad­est effort labor's ever run." That was espe­cial­ly true in Ohio, where–AFL-CIO polit­i­cal direc­tor Michael Pod­horz­er wrote–"we engaged with OH union mem­bers like nev­er before – half of the mem­bers received a live tele­phone call from a vol­un­teer, and near­ly half were con­tact­ed at work. "
But labor's con­tri­bu­tion to the Oba­ma cam­paign in Ohio and else­where went beyond that. As a result of changes in elec­tion laws after the Supreme Court's Cit­i­zens Unit­ed deci­sion, unions could use mon­ey from dues—as well as mem­ber polit­i­cal con­tri­bu­tions—to reach out to non-union work­ing class vot­ers. Pod­horz­er esti­mat­ed orga­nized labor reached 1 mil­lion vot­ers as a result of expand­ing tra­di­tion­al call­ing and door-knocking.
More impor­tant, Work­ing Amer­i­ca—the fed­er­a­tion's com­mu­ni­ty affil­i­ate—con­tact­ed its 3 mil­lion mem­bers, who are not mem­bers of unions and tend to be polit­i­cal­ly mod­er­ate. These mem­bers are con­cen­trat­ed in bat­tle­ground states, such as Ohio, where they account for 1 in 10 vot­ers and where they vot­ed 62 to 35 per­cent for Obama.
Besides the orga­ni­za­tion­al effort of unions and Work­ing Amer­i­ca, actions by both the admin­is­tra­tion and the labor move­ment helped put Ohio behind Oba­ma. The pres­i­dent was cred­it­ed with financ­ing the sal­va­tion and revival of the auto indus­try, while the unions defeat­ed the gov­er­nor's anti-union leg­is­la­tion (SB 5) in a ref­er­en­dum last year. AFSCME, the pub­lic employ­ee union, report­ed that ​"inter­nal polling con­duct­ed pri­or to the elec­tion showed that AFSCME mem­bers' enthu­si­asm in fight­ing anti-union attacks spilled over into the Pres­i­den­tial elec­tion in Wis­con­sin and Ohio." And Hart's polls for the AFL-CIO found that 48 per­cent of non-col­lege edu­cat­ed white vot­ers said they were less like­ly to vote for Rom­ney because of his sup­port for SB 5 (34 per­cent said there was no effect, or they were unsure; 18 per­cent said they would be more like­ly to sup­port Rom­ney). White col­lege grad­u­ates were almost as moved, with 43 per­cent less like­ly to sup­port Rom­ney as a result of his back­ing SB 5, and 23 per­cent more like­ly to vote for him.
The labor move­ment gen­er­al­ly fared well in the vot­ing, which yield­ed wins on sev­er­al impor­tant ref­er­en­dums and elec­tion of sev­er­al sig­nif­i­cant pro­gres­sive, pro-labor mem­bers of the House and Sen­ate, both new—such as Tam­my Bald­win of Wis­con­sin and Eliz­a­beth War­ren of Mass­a­chu­setts—and return­ing, such as Sen. Sher­wood Brown of Ohio and Bernie Sanders of Vermont.
Much of the cred­it for the pres­i­den­t's vic­to­ry clear­ly goes to vot­ing blocs that broke dra­mat­i­cal­ly for him, espe­cial­ly grow­ing ones: Lati­nos and Asians in par­tic­u­lar played a crit­i­cal role. But unions played a major role mobi­liz­ing Lati­no vot­ers regard­less of whether they were union mem­bers. The Ser­vice Employ­ees Inter­na­tion­al Union poured mon­ey and vol­un­teers into efforts rang­ing from reg­is­ter­ing and turn­ing out Lati­no vot­ers to pay­ing for TV and radio ads, many in Span­ish, tar­get­ing Latinos.
In recog­ni­tion of Lati­nos' grow­ing demo­graph­ic and polit­i­cal clout, both Democ­rats and Repub­li­cans have made post-elec­tion promis­es of immi­gra­tion reform. Yet despite labor's sub­stan­tial role, few pun­dits or cam­paign oper­a­tives have acknowl­edged its elec­toral con­tri­bu­tion, and no promis­es to labor have been made. Ignor­ing that role leads Demo­c­ra­t­ic offi­cials to down­play the impor­tance for their par­ty of strength­en­ing the labor move­ment. It's a vicious cycle with dam­ag­ing reper­cus­sions for both labor and the par­ty—and for the coun­try as a whole.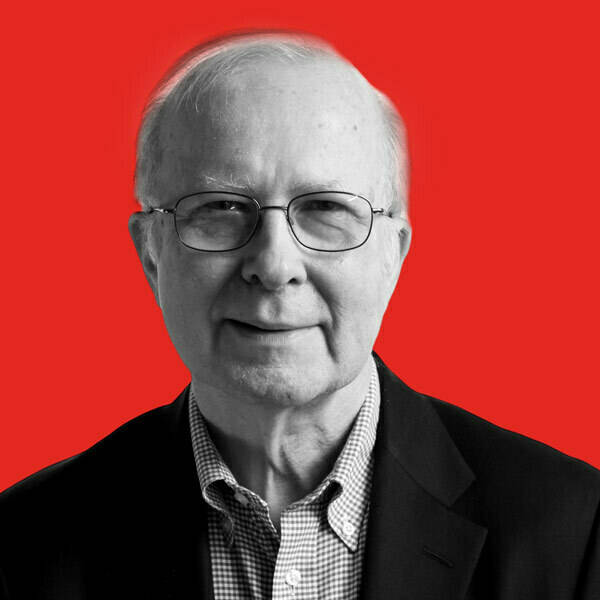 David Moberg, a senior edi­tor of In These Times, has been on the staff of the mag­a­zine since it began pub­lish­ing in 1976. Before join­ing In These Times, he com­plet­ed his work for a Ph.D. in anthro­pol­o­gy at the Uni­ver­si­ty of Chica­go and worked for Newsweek. He has received fel­low­ships from the John D. and Cather­ine T. MacArthur Foun­da­tion and the Nation Insti­tute for research on the new glob­al economy.