As "Transportation Cliff" Nears, Unions Rally for Public Transit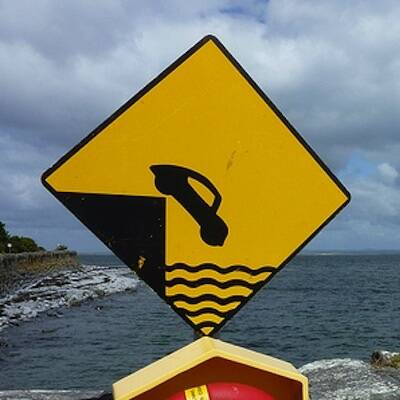 From the debt-ceiling showdown to the ​"fiscal cliff" to the government shutdown of 2013, self-induced budget crises have become something of a hallmark of today's Congress. In keeping with that tradition, Washington is now rapidly approaching the ​"transportation cliff."
In October, the nation's two-year transportation funding law will expire. That means the federal government won't be allowed to finance upkeep of federal highways and bridges beyond what's allocated before the deadline, or to award grants to states for new public transit projects like the expansion of Dallas' light rail system.
Even before that, in late August, the federal Highway Trust Fund, which is the main source of money for these projects, is projected to go broke. Thousands of transit projects across the country will grind to a halt and 700,000 construction jobs will be put at risk, according to the White House.
As the squeeze nears, the Amalgamated Transit Union (ATU) and Transport Workers Union of America (TWU), whose members include public-transit operators and maintenance workers, are calling on Congress to get its act together. But they want more than a bare-bones bill. On Tuesday, hundreds of ATU and TWU members rallied at a park across the street from the Capitol Building, demanding that legislators expand federal investment in public transit.
​"We need a long-term mass transit highway reauthorization bill, one that has real money to finance America's infrastructure, highways, bridges, mass transit systems, so we don't sink into a Third World in terms of mobility for tens of millions of people every day," says Harry Lombardo, president of TWU. ​"Two years ago, instead of coming up with a comprehensive program and financing it to rebuild the infrastructure of America and expand mass transit or at least maintain it as we know it, they kicked the can down the road."
Well-funded public transit, unions and their supporters say, is good for workers, riders and the environment. ​"It is one of those issues that is a true win-win in every regard," Jersey City Mayor Steven Fulop said at the rally.
But in order to invest more, the government needs more revenue. That's why the ATU and TWU back legislation sponsored by Rep. Earl Blumenauer (D-Ore.) that would double the gas tax from 15 cents per gallon to 33.4 per cents per gallon. The current tax rate has stayed the same since 1993 — the main reason for the Highway Trust Fund's shoddy state.
​"Right now, America's running on fumes with its infrastructure," Blumenauer said at the rally. ​"We really do need to raise the gas tax to give you the bill that you need and to avoid a food fight between transit and truckers and between red states and blue states. Put the money on the table; everybody can be satisfied."
Larry Hanley, president of ATU, says a tax hike isn't as controversial as it sounds.
​"People don't understand that they're paying half today of what they did [20] years ago, per mile in gas taxes, because the gas taxes remained static [while] the amount of miles per gallon has gone up," Hanley tells In These Times. ​"I think that if people take the time to explain that something has to be done to support our bridges, our roads and our transit, then the people will accept it. …The idea that the United States Congress can't act and increase the tax to fund all these important programs is ridiculous."
The AFL-CIO and Chamber of Commerce both back such a measure. And with the prospect of federal transit grants drying up, a number of states have already moved to increase their own fuel taxes.
The administration, however, has expressed opposition to a federal gas-tax hike. Instead the White House wants to generate revenue through a temporary corporate tax reform proposal. Larry Hanley says the ATU is open to additional means of raising revenue for transit projects, but says there's no reason why any such measure needs to be temporary.
Blumenauer wasn't the only member of Congress to make the one-block journey across Constitution Avenue. Senator Sherrod Brown (D-Ohio) and representatives Marcia Fudge (D-Ohio) and Alan Grayson (D-Fla.) also spoke at the rally.
So too did Reverend Al Sharpton, who connected public transit funding to the civil rights struggle.
Noting that poor people and people of color are more dependent on public transit than other Americans, Sharpton told the crowd of trade unionists, ​"Labor rights for transit workers is civil rights for American people. …. When you cut off transit workers, you cut off the legs of people that live in the bottom 99 percent of this country, and we are not going to let you stand by and scapegoat transit workers to immobilize Americans. This is a fight for Americans everywhere."
In 2005, Sharpton famously supported TWU Local 100's three-day strike in New York City, blasting then-Mayor Michael Bloomberg's use of the word ​"thuggish" to attack union leaders.
Mac Urata, inland transport section secretary for the United Kingdom-based International Transport Workers' Federation, an international labor federation which has over 4.5 million members, connected the push to secure U.S. government financing with struggles against privatization and deregulation in Europe.
​"It is about time that we find ways to promote public transit systems for the benefit of the workers and for the riders, and put the money where the system operates, and not into the pockets of these bosses," Urata told the crowd. ​"It is about time that all national governments reverse their cuts in public transit and promote the most environmentally friendly mode of transport. … Your fight is our fight. You are not alone."
Last week, the Senate Committee on Environment and Public Works passed a bill to maintain federal spending on highways and mass transit at current levels, an attempt to replace the transportation legislation that expires in October. But that bill did not address the Highway Trust Fund's funding crisis — which means it's unlikely to pass the full Senate and House without a corresponding revenue-raising plan. As the shortfall looms, other committees in Congress are soon expected to move forward on measures to boost the Trust Fund.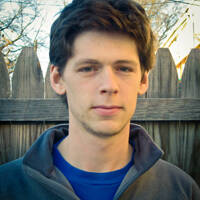 Cole Stangler
writes about labor and the environment. His reporting has also appeared in The Nation, VICE, The New Republic and International Business Times. He lives in Paris, France. He can be reached at cole[at]inthesetimes.com. Follow him
@colestangler
.