As "Transportation Cliff" Nears, Unions Rally for Public Transit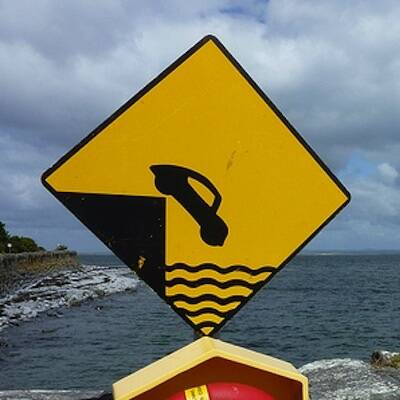 From the debt-ceil­ing show­down to the ​"fis­cal cliff" to the gov­ern­ment shut­down of 2013, self-induced bud­get crises have become some­thing of a hall­mark of today's Con­gress. In keep­ing with that tra­di­tion, Wash­ing­ton is now rapid­ly approach­ing the ​"trans­porta­tion cliff."
In Octo­ber, the nation's two-year trans­porta­tion fund­ing law will expire. That means the fed­er­al gov­ern­ment won't be allowed to finance upkeep of fed­er­al high­ways and bridges beyond what's allo­cat­ed before the dead­line, or to award grants to states for new pub­lic tran­sit projects like the expan­sion of Dal­las' light rail sys­tem.
Even before that, in late August, the fed­er­al High­way Trust Fund, which is the main source of mon­ey for these projects, is pro­ject­ed to go broke. Thou­sands of tran­sit projects across the coun­try will grind to a halt and 700,000 con­struc­tion jobs will be put at risk, accord­ing to the White House.
As the squeeze nears, the Amal­ga­mat­ed Tran­sit Union (ATU) and Trans­port Work­ers Union of Amer­i­ca (TWU), whose mem­bers include pub­lic-tran­sit oper­a­tors and main­te­nance work­ers, are call­ing on Con­gress to get its act togeth­er. But they want more than a bare-bones bill. On Tues­day, hun­dreds of ATU and TWU mem­bers ral­lied at a park across the street from the Capi­tol Build­ing, demand­ing that leg­is­la­tors expand fed­er­al invest­ment in pub­lic transit.
​"We need a long-term mass tran­sit high­way reau­tho­riza­tion bill, one that has real mon­ey to finance America's infra­struc­ture, high­ways, bridges, mass tran­sit sys­tems, so we don't sink into a Third World in terms of mobil­i­ty for tens of mil­lions of peo­ple every day," says Har­ry Lom­bar­do, pres­i­dent of TWU. ​"Two years ago, instead of com­ing up with a com­pre­hen­sive pro­gram and financ­ing it to rebuild the infra­struc­ture of Amer­i­ca and expand mass tran­sit or at least main­tain it as we know it, they kicked the can down the road."
Well-fund­ed pub­lic tran­sit, unions and their sup­port­ers say, is good for work­ers, rid­ers and the envi­ron­ment. ​"It is one of those issues that is a true win-win in every regard," Jer­sey City May­or Steven Fulop said at the rally.
But in order to invest more, the gov­ern­ment needs more rev­enue. That's why the ATU and TWU back leg­is­la­tion spon­sored by Rep. Earl Blu­me­nauer (D‑Ore.) that would dou­ble the gas tax from 15 cents per gal­lon to 33.4 per cents per gal­lon. The cur­rent tax rate has stayed the same since 1993 — the main rea­son for the High­way Trust Fund's shod­dy state.
​"Right now, America's run­ning on fumes with its infra­struc­ture," Blu­me­nauer said at the ral­ly. ​"We real­ly do need to raise the gas tax to give you the bill that you need and to avoid a food fight between tran­sit and truck­ers and between red states and blue states. Put the mon­ey on the table; every­body can be satisfied."
Lar­ry Han­ley, pres­i­dent of ATU, says a tax hike isn't as con­tro­ver­sial as it sounds.
​"Peo­ple don't under­stand that they're pay­ing half today of what they did [20] years ago, per mile in gas tax­es, because the gas tax­es remained sta­t­ic [while] the amount of miles per gal­lon has gone up," Han­ley tells In These Times. ​"I think that if peo­ple take the time to explain that some­thing has to be done to sup­port our bridges, our roads and our tran­sit, then the peo­ple will accept it. …The idea that the Unit­ed States Con­gress can't act and increase the tax to fund all these impor­tant pro­grams is ridiculous."
The AFL-CIO and Cham­ber of Com­merce both back such a mea­sure. And with the prospect of fed­er­al tran­sit grants dry­ing up, a num­ber of states have already moved to increase their own fuel taxes.
The admin­is­tra­tion, how­ev­er, has expressed oppo­si­tion to a fed­er­al gas-tax hike. Instead the White House wants to gen­er­ate rev­enue through a tem­po­rary cor­po­rate tax reform pro­pos­al. Lar­ry Han­ley says the ATU is open to addi­tion­al means of rais­ing rev­enue for tran­sit projects, but says there's no rea­son why any such mea­sure needs to be temporary.
Blu­me­nauer wasn't the only mem­ber of Con­gress to make the one-block jour­ney across Con­sti­tu­tion Avenue. Sen­a­tor Sher­rod Brown (D‑Ohio) and rep­re­sen­ta­tives Mar­cia Fudge (D‑Ohio) and Alan Grayson (D‑Fla.) also spoke at the rally.
So too did Rev­erend Al Sharp­ton, who con­nect­ed pub­lic tran­sit fund­ing to the civ­il rights struggle.
Not­ing that poor peo­ple and peo­ple of col­or are more depen­dent on pub­lic tran­sit than oth­er Amer­i­cans, Sharp­ton told the crowd of trade union­ists, ​"Labor rights for tran­sit work­ers is civ­il rights for Amer­i­can peo­ple. …. When you cut off tran­sit work­ers, you cut off the legs of peo­ple that live in the bot­tom 99 per­cent of this coun­try, and we are not going to let you stand by and scape­goat tran­sit work­ers to immo­bi­lize Amer­i­cans. This is a fight for Amer­i­cans everywhere."
In 2005, Sharp­ton famous­ly sup­port­ed TWU Local 100's three-day strike in New York City, blast­ing then-May­or Michael Bloomberg's use of the word ​"thug­gish" to attack union leaders.
Mac Ura­ta, inland trans­port sec­tion sec­re­tary for the Unit­ed King­dom-based Inter­na­tion­al Trans­port Work­ers' Fed­er­a­tion, an inter­na­tion­al labor fed­er­a­tion which has over 4.5 mil­lion mem­bers, con­nect­ed the push to secure U.S. gov­ern­ment financ­ing with strug­gles against pri­va­ti­za­tion and dereg­u­la­tion in Europe.
​"It is about time that we find ways to pro­mote pub­lic tran­sit sys­tems for the ben­e­fit of the work­ers and for the rid­ers, and put the mon­ey where the sys­tem oper­ates, and not into the pock­ets of these boss­es," Ura­ta told the crowd. ​"It is about time that all nation­al gov­ern­ments reverse their cuts in pub­lic tran­sit and pro­mote the most envi­ron­men­tal­ly friend­ly mode of trans­port. … Your fight is our fight. You are not alone."
Last week, the Sen­ate Com­mit­tee on Envi­ron­ment and Pub­lic Works passed a bill to main­tain fed­er­al spend­ing on high­ways and mass tran­sit at cur­rent lev­els, an attempt to replace the trans­porta­tion leg­is­la­tion that expires in Octo­ber. But that bill did not address the High­way Trust Fund's fund­ing cri­sis — which means it's unlike­ly to pass the full Sen­ate and House with­out a cor­re­spond­ing rev­enue-rais­ing plan. As the short­fall looms, oth­er com­mit­tees in Con­gress are soon expect­ed to move for­ward on mea­sures to boost the Trust Fund.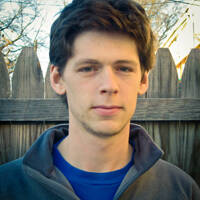 Cole Stan­gler
writes about labor and the envi­ron­ment. His report­ing has also appeared in The Nation, VICE, The New Repub­lic and Inter­na­tion­al Busi­ness Times. He lives in Paris, France. He can be reached at cole[at]inthesetimes.com. Fol­low him
@colestangler
.