'We Deserve Respect': Strippers Seek $100,000 Settlement From Portland Vegan Strip Club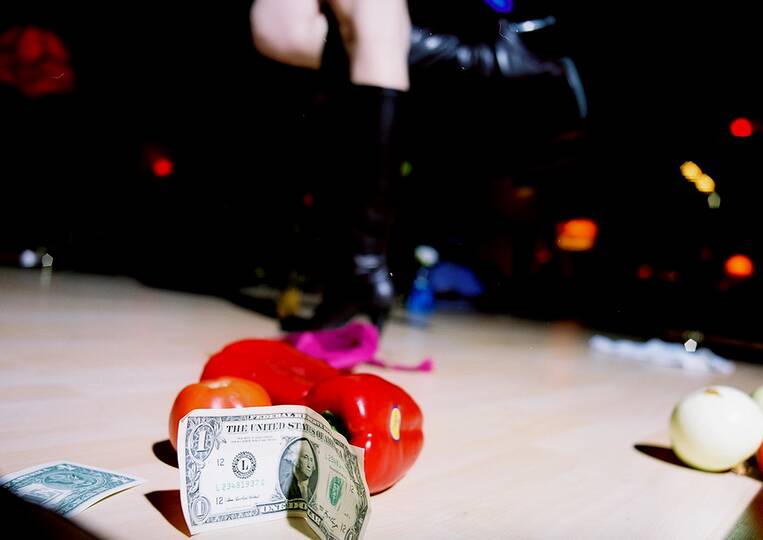 Two dancers are rais­ing hell at Casa Dia­blo, Portland's famous ​"veg­an strip club," over what they say is wage theft and man­age­men­t's fail­ure to respond to their com­plaints of alleged harassment.
For­mer Dia­blo dancers Matil­da Bick­ers and Amy Pitts filed a suit on Jan­u­ary 11 in the U.S. Dis­trict Court. Bick­ers and Pitts are each seek­ing about $100,000 from the strip club's man­ag­er, John­ny Zuckle.
In an inter­view with Willamette Week, Bick­ers claims Casa Dia­blo charged her and oth­er dancers ​"for every 30 min­utes they were late to work," ​"miss­ing a shift" or ​"not undress­ing quick­ly enough onstage." Bick­ers says she end­ed up owing her employ­er about $500, which affirmed her deci­sion to quit.
WW report­ed that because most dancers in Port­land are con­sid­ered inde­pen­dent con­trac­tors, clubs are not oblig­at­ed to pay them min­i­mum wage or over­time — a strat­e­gy increas­ing­ly com­mon for employ­ers attempt­ing to avoid full respon­si­bil­i­ty for their employ­ees. And dancers are not enti­tled to paid sick leave or receive unem­ploy­ment ben­e­fits and pro­tec­tion against harass­ment cases.
Bick­ers told WW she and oth­er dancers have been ​"mistreat[ed]" by cus­tomers and Casa Dia­blo bouncers.
Zuck­le, who denied any case of harass­ment, said not only that the ​"whole law­suit is friv­o­lous and ridicu­lous," but the dancers knew that being inde­pen­dent con­trac­tors meant they were ​"in charge of their own business."
Bick­ers dis­agreed. ​"It's easy to for­get that actu­al­ly, what's hap­pen­ing isn't nor­mal and would be seri­ous­ly con­demned in any oth­er line of work. But it is work. It's hard work. We deserve at the very least a basic lev­el of respect."
Bick­ers and Pitts are not in the fight alone. Dancers in Illi­nois, New York, Neva­da and Texas have filed against strip clubs for unpaid wages and, in some cas­es, received hefty set­tle­ments. Many have focused on sim­i­lar issues of inde­pen­dent con­trac­tor sta­tus. San Francisco's The Lusty Lady, which fea­tured the country's only union­ized peep show, was long seen as a mod­el of suc­cess­ful sex work­er strug­gle, but the show closed down last year — and, accord­ing to some accounts, the attempts to fight back against dancer exploita­tion weren't perfect.
Labor agi­ta­tion does appear to be increas­ing in strip clubs across Amer­i­ca. And Bickers's argu­ment — that sex work is ​"hard work" deserv­ing respect — has gained sig­nif­i­cant trac­tion in recent years.
Aman­da Tugade is a Fall
2014
edi­to­r­i­al intern.