As Repub­li­can gov­er­nors across the South gear up to reopen busi­ness­es in their states over the objec­tions of pub­lic health experts, health care work­ers for the Depart­ment of Vet­er­ans Affairs (VA) — already stretched thin in the face of the COVID-19 cri­sis — fear for their vul­ner­a­ble patients, and for themselves.
The gov­er­nors of Flori­da, Geor­gia, Alaba­ma, Mis­sis­sip­pi and Ten­nessee say they are coor­di­nat­ing plans for region­al reopen­ing of busi­ness­es that have been shut­tered for weeks by the spread of coro­n­avirus. The most aggres­sive plans thus far have come from Geor­gia gov­er­nor Bri­an Kemp, who announced this week that his state will allow gyms, bar­ber shops, tat­too par­lors and oth­er busi­ness­es to reopen this Fri­day, along with restau­rants and movie the­aters on Mon­day. That announce­ment has drawn objec­tions from the may­ors of Georgia's biggest cities, as well as from pub­lic health experts, who point out that the state's infec­tion rate has not yet peaked, and that Geor­gia lacks the capac­i­ty to do wide­spread test­ing in a way that would make such reopen­ing safe.
One obvi­ous con­se­quence of reopen­ing busi­ness­es before the virus is con­tained could be an increase in COVID-19 cas­es, wip­ing out any ben­e­fits from the past weeks of social dis­tanc­ing. Such a sce­nario is con­cern­ing for John Corn, an AFGE union stew­ard and a nurse at a VA med­ical facil­i­ty in Car­roll­ton, Geor­gia that pro­vides care for elder­ly and dis­abled vet­er­ans. Between staffers who are sick, forced to take time off to care for chil­dren whose schools are closed, and forced to quar­an­tine because they came in con­tact with a col­league who test­ed pos­i­tive for COVID-19, Corn says that his facil­i­ty is already seri­ous­ly short-staffed — some­times there are only two med­ical work­ers, rather than the usu­al four, over­see­ing a house with 11 patients. ​"It's very stress­ful times for the staff and the res­i­dents," Corn says. ​"Twelve hours of work, stop­ping for just 20 min­utes to throw down some food and take a drink. That's the only break we're getting."
Corn and his cowork­ers are mem­bers of the Amer­i­can Fed­er­a­tion of Gov­ern­ment Employ­ees, which rep­re­sents hun­dreds of thou­sands of VA employ­ees nation­wide. Since the coro­n­avirus out­break began in earnest, nurs­es at his facil­i­ty have been try­ing to get access to more per­son­al pro­tec­tive equip­ment (PPE), par­tic­u­lar­ly N95 masks, which are being tight­ly rationed. For now, Corn and oth­ers who have direct patient con­tact are giv­en only gloves and a basic sur­gi­cal masks.
"We're rationed one mask per day. You wear that one mask for twelve hours," Corn says. At the end of his shift, he takes off the mask, goes home, and then puts the same mask on to walk back into work the next day and receive a new mask. The short­age of pro­tec­tive equip­ment puts every­one at risk. Because the facil­i­ty has been locked down to vis­i­tors, Corn points out, the only way that patients can become infect­ed is through staff mem­bers, who leave, go home and come back in every day. If the state's busi­ness reopen­ing caus­es a ​"mas­sive increase" in cas­es as he fears, staffers can trans­mit that to vul­ner­a­ble patients. Even though nurs­es are con­scious of the fact that they could eas­i­ly become asymp­to­matic car­ri­ers of coro­n­avirus, they have not been able to secure more PPE. Instead, he says, they're sim­ply told that ​"this is what it is."
The same prob­lems plague VA work­ers in Flori­da — anoth­er state where a Trump-allied Repub­li­can gov­er­nor, Ron DeSan­tis, is deter­mined to reopen busi­ness­es. Desan­tis appoint­ed a spe­cial com­mis­sion to come up with a plan for reopen­ing by the end of the week. Tatish­ka Thomas, the pres­i­dent of AFGE Local 548 in Bay Pines, Flori­da, which rep­re­sents more than a thou­sand VA med­ical work­ers, says that one of her top con­cerns is that work­ers who do not have direct patient con­tact are issued only a sin­gle sur­gi­cal mask per week, well short of what she con­sid­ers to be safe.
Thomas dreads the idea of busi­ness­es in the state open­ing in the near future. ​"I'm extreme­ly con­cerned, Because of the sim­ple fact that every­one hasn't been test­ed," she said. Cur­rent­ly, Florid­i­ans with­out symp­toms are not being wide­ly test­ed, despite the fact that there could be many asymp­to­matic car­ri­ers. Asked what her union's rela­tion­ship is with the governor's office, Thomas had a one-word answer: ​"Nonex­is­tent."
The VA employ­ees in Repuli­can-con­trolled south­ern states find them­selves in the polit­i­cal­ly tricky posi­tion of being both union mem­bers (unpop­u­lar), and essen­tial front-line health care work­ers tak­ing care of vet­er­ans (very pop­u­lar). John Corn, who is him­self at increased risk from COVID-19 because he is a dia­bet­ic, under­stands first­hand the bit­ter irony of the sit­u­a­tion: His employ­er, the U.S. gov­ern­ment, will not give him and his fel­low cowork­ers what they need to pro­tect them­selves at work, even though their pri­ma­ry goal is to pro­tect the vet­er­ans in their care. The same politi­cians who are quick to pro­claim their love for vet­er­ans — and their dis­dain for pub­lic sec­tor unions like AFGE — are putting those vet­er­ans in dan­ger by reopen­ing busi­ness­es too soon, and expos­ing their care­givers to greater risks.
"I choose to do what I do because I love what I do. I love my vet­er­ans. I sup­port my coun­try by tak­ing care of these vet­er­ans," Corn says. ​"But i'm also a union mem­ber. I sup­port my union. And I will be there for my mem­bers to give them that voice."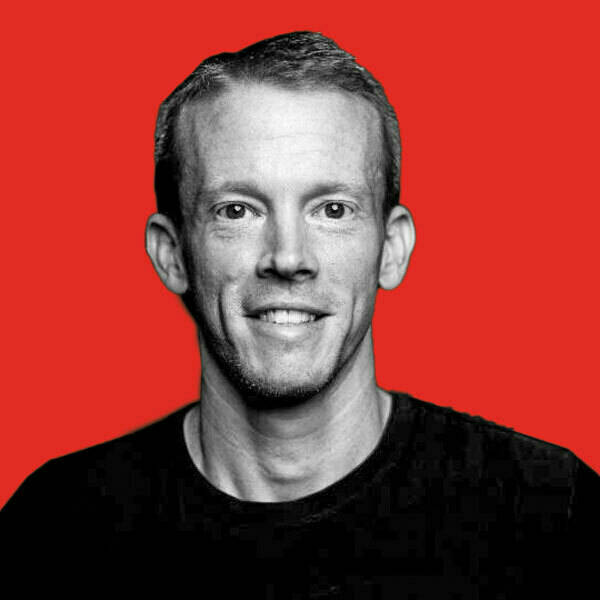 Hamil­ton Nolan is a labor reporter for In These Times. He has spent the past decade writ­ing about labor and pol­i­tics for Gawk­er, Splin­ter, The Guardian, and else­where. You can reach him at Hamilton@​InTheseTimes.​com.