Coal-ateral Damage
Appalachian environmentalists call a proposed 110-mile expressway 'mountaintop removal disguised as a highway.'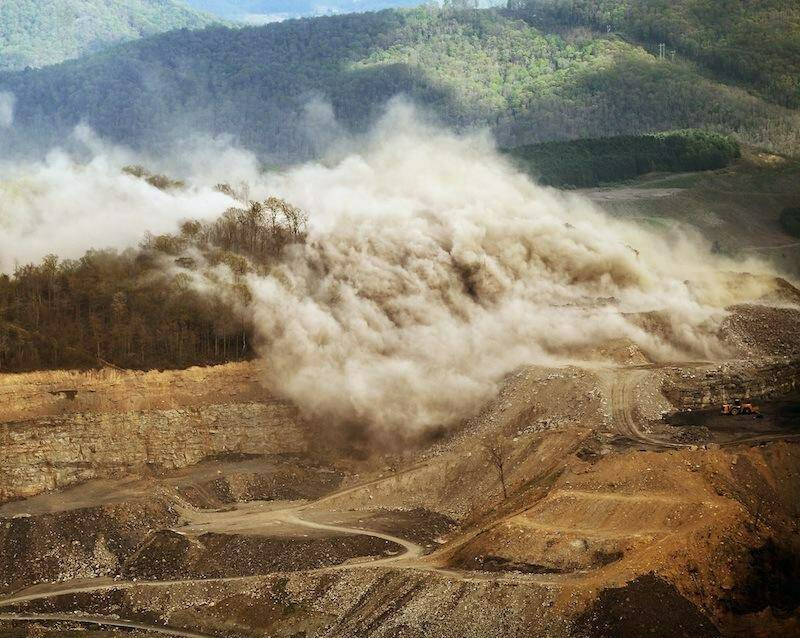 The iso­lat­ed, moun­tain­ous bor­der coun­ties of south­west Vir­ginia are among the poor­est in the nation, still reel­ing from the rough­ly three-decade decline of Appalachia's coal indus­try. In Buchanan, Dick­en­son and Wise coun­ties, house­hold medi­an incomes range from the low $20,000s to the $30,000s — less than half the state aver­age — and the pover­ty rate hov­ers around 20 per­cent, near­ly dou­ble the state average.
Virginia's new governor, Terry McAuliffe, isn't exactly an environmental champion—on the campaign trail, he expressed a desire to the coal industry expand and accepted money from coal companies (Alpha Natural Resources is even covering some of the tab for McAuliffe's inauguration celebration).
Giv­en the region's eco­nom­ic trou­bles, it's per­haps unsur­pris­ing that many top local offi­cials sup­port the con­struc­tion of the 110-mile, four-lane Coal­fields Express­way from Pound, Va. to Beck­ley, W. Va., which is pro­ject­ed to bring in thou­sands of new jobs, most­ly in construction.
But oth­ers see the pro­posed high­way as a poten­tial cov­er for some­thing far more sin­is­ter — an oppor­tu­ni­ty for coal com­pa­nies to gob­ble up land for envi­ron­men­tal­ly dev­as­tat­ing strip min­ing like moun­tain­top removal, with lit­tle to no regulation.
​"The project that's being pro­posed is just moun­tain­top removal being dis­guised as a high­way," says Kate Rooth, a Char­lottesville, Va.-based cam­paign direc­tor for the envi­ron­men­tal group Appalachi­an Voic­es, which has orga­nized oppo­si­tion to the project.
Not just any highway
Since 1995, when Con­gress first des­ig­nat­ed the route as a ​"High Pri­or­i­ty Cor­ri­dor," fed­er­al and state leg­is­la­tors have sup­port­ed the con­struc­tion of a high­way as a poten­tial cat­a­lyst for much-need­ed eco­nom­ic devel­op­ment. And a lit­tle more than a decade ago, large-scale con­struc­tion seemed immi­nent. In 2000, the West Vir­ginia por­tion of the route cleared the fed­er­al and state approval hur­dles. And in 2001, the Fed­er­al High­way Admin­is­tra­tion (FHWA) issued an envi­ron­men­tal impact state­ment on the Vir­ginia por­tion of the route, essen­tial­ly giv­ing the project a green light pend­ing state funding.
West Vir­ginia has since com­plet­ed and opened about sev­en miles of the high­way to traf­fic, but a lack of fund­ing has delayed most of the route's con­struc­tion in the state. Mean­while, the orig­i­nal plan in Vir­ginia came with a hefty price tag of $5 bil­lion — appar­ent­ly too much, the state decid­ed, for it to shoul­der alone. So a few years lat­er, the Vir­ginia Depart­ment of Trans­porta­tion (VDOT) entered into a pub­lic-pri­vate part­ner­ship with coal com­pa­nies Pio­neer Ener­gy and Alpha Nat­ur­al Resources, one of the nation's largest min­ing com­pa­nies, to under­take the project at an esti­mat­ed $2.8 bil­lion cost to the state. Under what the part­ner­ship calls ​"coal syn­er­gy," the min­ing com­pa­nies are plan­ning on clear­ing the way for the road — but with a catch. They want it rerout­ed so that it can access untapped coal reserves along the way. Alpha main­tains that any coal mined is inci­den­tal to the project and not the pri­ma­ry rea­son for the rerouting.
Now VDOT is final­iz­ing an envi­ron­men­tal assess­ment of the most min­ing-inten­sive sec­tion of the new coal-friend­ly route — and is soon expect­ed to for­ward that assess­ment to the FHWA. Approval by the high­way admin­is­tra­tion could trig­ger con­struc­tion as ear­ly as next month.
Crit­ics of the project claim, how­ev­er, that the VDOT's envi­ron­men­tal ​"assess­ment" isn't enough to guar­an­tee eco­log­i­cal safe­ty in the region.
​"An envi­ron­men­tal assess­ment isn't thor­ough," says Rooth. ​"It doesn't con­sid­er to the lev­el that's nec­es­sary and the lev­el that's required by law the impacts of the project. It's a very cur­so­ry type of assessment."
The assess­ment did not include any men­tion of the poten­tial impact of moun­tain­top removal, a type of strip min­ing in which oper­a­tors blast apart moun­tain­tops to expose coal seams and often dump the waste into adja­cent val­leys. Stud­ies have shown that peo­ple liv­ing near such mines suf­fer from ele­vat­ed can­cer rates and birth defects. The prac­tice is also com­mon­ly asso­ci­at­ed with air pol­lu­tion and water pol­lu­tion — most notably, as the Envi­ron­men­tal Pro­tec­tion Agency (EPA) has doc­u­ment­ed, as a result of min­ing debris bury­ing streams.
​"The envi­ron­men­tal impact is most notice­able through stream health and the rapid poi­son­ing of streams," says Mar­ley Green, a Sier­ra Club orga­niz­er who lives in the town of Appalachia in Wise Coun­ty. ​"These are head­wa­ter streams that go into rivers that serve as drink­ing water for peo­ple downstream."
Instead, oppo­nents say, the FHWA needs to ask for an envi­ron­men­tal impact state­ment cov­er­ing the entire­ty of the Coal­fields Express­way route in Vir­ginia — some­thing that still hasn't been done since 2001. They say it's the log­i­cal thing to do, not to men­tion a require­ment of the Nation­al Envi­ron­men­tal Pol­i­cy Act. Last month, Appalachi­an Voic­es, the Sier­ra Club, South­ern Appalachi­an Moun­tain Stew­ards and their allies ral­lied out­side the FHWA head­quar­ters in Wash­ing­ton, D.C. with that demand.
The envi­ron­men­tal foot­print of the ​"coal syn­er­gy" route is much more sig­nif­i­cant than the orig­i­nal route: Con­struc­tion would impact twice as many acres of land, most­ly for­est, three times as many miles of streams and 34 acres of wetlands.
Most of the pro­posed route in Dick­en­son Coun­ty would impact streams that even­tu­al­ly drain into the John W. Flan­na­gan Reser­voir — a source of drink­ing water for a num­ber of towns in the imme­di­ate vicin­i­ty. ​"It doesn't nec­es­sar­i­ly mean that peo­ple are going to be drink­ing pol­lut­ed water from that reser­voir, but we're hav­ing to pay to clean it up to drink that water," Green says.
It's not just the coali­tion of green groups that's con­cerned about the lack of over­sight. The U.S. Army Corps of Engi­neers, the U.S. Fish and Wildlife Ser­vice and the Envi­ron­men­tal Pro­tec­tion Agency have all called for a sup­ple­men­tal envi­ron­men­tal impact state­ment cov­er­ing the full route.
And frus­tra­tions over the review process aside, crit­ics are upset about the prospect of addi­tion­al moun­tain­top removal in a region that's already seen more than its fair share.
​"This kind of min­ing hurts peo­ple and com­mu­ni­ties," says Green. ​"And sure, it hurts the envi­ron­ment, but peo­ple feel it right away. It's blast­ing, it's dust from the blast, from the mine, and it's increased flood­ing like we've seen with the King Coal High­way in West Virginia."
Con­struc­tion of that high­way — which also relied on ​"coal syn­er­gy" in con­junc­tion with Alpha Nat­ur­al Resources—was found to be respon­si­ble for flood­ing in south­ern West Vir­ginia in May 2009.
What's more, the nature of the pub­lic-pri­vate part­ner­ship could allow Alpha Coal, which would oper­ate the bulk of the min­ing projects along­side the route, to avoid the stan­dard min­ing reg­u­la­tions that pri­vate com­pa­nies are nor­mal­ly sub­ject to. Since it's financed with pub­lic mon­ey, the con­struc­tion of the Coal­fields Express­way can qual­i­fy for a ​"gov­ern­ment-financed exemp­tion" — in oth­er words, effec­tive immu­ni­ty from Virginia's basic sur­face min­ing reg­u­la­tions, and in turn, the equiv­a­lent fed­er­al law. The exemp­tion applies to pub­licly fund­ed con­struc­tion projects that include the ​"extrac­tion of coal" as an ​"inci­den­tal part" of operations.
​"If they were apply­ing for these per­mits as coal min­ing per­mits to the Army Corps of Engi­neers, I believe strong­ly that the scale of these moun­tain­top removal sites would require an envi­ron­men­tal impact state­ment in their own right, and the Army Corps would require that they do that," says Rooth. ​"They're get­ting around that process in this case by using this pub­lic-pri­vate partnership."
Though a spokesper­son for the Vir­ginia Depart­ment of Mines, Min­er­als and Ener­gy (DMME) says that VDOT and its pri­vate part­ners have yet to apply for the exemp­tion, VDOT spokesper­son Michelle Earl con­firms her agency seeks to do just that. ​"VDOT's pub­lic-pri­vate trans­porta­tion part­ners must secure a Gov­ern­ment Financed Exemp­tion for all inci­den­tal coal recov­ered," she says.
If the Vir­ginia DMME grants the exemp­tion, state offi­cials will still have to per­form month­ly check-ups to make sure that the high­way is meet­ing a basic lev­el of require­ments — pri­mar­i­ly, that all the coal recov­ered is not beyond what's required as an ​"engi­neer­ing neces­si­ty," accord­ing to DMME spokesper­son Mike Abbott. It's hard to imag­ine that being much of a bar­ri­er, con­sid­er­ing the pro­posed route has already been specif­i­cal­ly redi­rect­ed to access coal reserves (VDOT also gets to define what qual­i­fies as an ​"engi­neer­ing neces­si­ty"). But those month­ly check-ups are the extent of the government's oversight.
Mean­while, all the core pro­vi­sions of the fed­er­al Sur­face Min­ing Con­trol and Recla­ma­tion Act — require­ments that mine oper­a­tors use the appro­pri­ate explo­sives, noti­fy near­by res­i­dents of the blast­ing sched­ules, not degrade water qual­i­ty, prop­er­ly dis­pose of waste and restore mined land to its pre­vi­ous con­di­tion — would not apply.
Essen­tial­ly, it's up to VDOT and its part­ners in the coal indus­try to do as much of that as they see fit.
​"Those kinds of activ­i­ties would be basi­cal­ly under the purview of the agency who is con­tract­ed for the work. In this case, you're talk­ing about VDOT," says Abbott.
An uphill battle?
In spite of all this, the Coal­fields Express­way seems to ben­e­fit from at least mild com­mu­ni­ty support.
​"We've had pub­lic hear­ings on the project over the years and response has always been very favor­able toward the project and the pos­si­bil­i­ty of hav­ing new roads in that region," says Michelle Earl, a spokesper­son for VDOT.
Green doesn't dis­pute that. ​"It's been dif­fi­cult to get peo­ple to speak out," he says.
After all, the project car­ries with it promis­ing job fig­ures — despite the fact that unlike tra­di­tion­al under­ground coal min­ing, sur­face min­ing is large­ly mech­a­nized. The state esti­mates the Coal­fields Express­way will cre­ate about 30,000 jobs, most­ly in con­struc­tion, in the Buchanan, Dick­en­son and Wise coun­ties over 17 years.
But that fig­ure may be over­ly optimistic.
The Rich­mond-based firm that per­formed the esti­mate, Chmu­ra Eco­nom­ics & Ana­lyt­ics, has pre­vi­ous­ly come under fire for its cozy rela­tions with Gov­er­nor McDonnell's admin­is­tra­tion, for whom it's pro­duced an array of glow­ing eco­nom­ic fore­casts. They include pro­jec­tions that a nine-day long cycling event in the state cap­i­tal would reel in almost half a mil­lion bik­ing enthu­si­asts and $158 mil­lion, and that a new NFL sum­mer prac­tice facil­i­ty would attract 100,000 spec­ta­tors in addi­tion to $8.5 mil­lion each year. Last May, Chmu­ra pro­ject­ed the Governor's trans­porta­tion plan would cre­ate more than 13,000 jobs and bring in $9.5 bil­lion in invest­ments. A report from Richmond's Style Week­ly in May 2013 found that pay­ment from VDOT to Chmura's firm relat­ed to anoth­er state-backed trans­porta­tion project had been list­ed as ​"advertising/​public rela­tions" — sug­gest­ing that the con­nec­tion between pos­i­tive pub­lic sen­ti­ment and the job cre­ation pre­dic­tion may not be a coincidence.
Tim Mullins, 67, a res­i­dent of Pound, Va., says any jobs cre­at­ed won't be worth the cost to the envi­ron­ment or to pub­lic health. He also says that more locals are skep­ti­cal of the project than the vocal minor­i­ty that's been lead­ing oppo­si­tion so far.
​"We live in a mono-econ­o­my: coal, coal, coal," says Mullins. ​"That's why peo­ple are intim­i­dat­ed by [coal com­pa­nies], they won't speak out about it, they think that it's just the way things are here — [that] you have to accept it."
​"It's intim­i­dat­ing," agrees Green, who points out that he lives down the road from a neigh­bor who has a bumper stick­er that reads: ​"Save a coal min­er, Shoot a tree hugger."
As crit­ics of the project hope for the best at the FHWA, they also aspire to gain some trac­tion on the state lev­el. The way they see it, the depar­ture of Repub­li­can Gov­er­nor Bob McDon­nell, a strong sup­port­er of the Coal­fields Express­way, can only bode well. The new gov­er­nor, Ter­ry McAu­li­ffe, a long­time Demo­c­ra­t­ic Par­ty insid­er and fundrais­er, isn't exact­ly an envi­ron­men­tal cham­pi­on — on the cam­paign trail, he expressed a desire to the coal indus­try expand and accept­ed mon­ey from coal com­pa­nies (Alpha Nat­ur­al Resources is even cov­er­ing some of the tab for McAuliffe's inau­gu­ra­tion cel­e­bra­tion). But, per­haps most cru­cial­ly, he's not Bob McDon­nell, whose rep­u­ta­tion for apa­thy to envi­ron­men­tal con­cerns often pre­ced­ed activist efforts. Now that he's gone, the Governor's office may be slight­ly more recep­tive to green critics.
Rooth and Green say they are soon going to be in touch with the trans­porta­tion offi­cials in McAuliffe's staff. An indi­vid­ual iden­ti­fied as a spokesper­son for Ter­ry McAuliffe's tran­si­tion team did not respond to request for comment.
​"I'm not gonna say his pro-coal stance doesn't give us con­cern," says Rooth. But she and her allies are hop­ing that McAuliffe's arrival can ush­er in some com­mon-sense over­sight — such as, say, an envi­ron­men­tal impact state­ment, which would have the added effect of delay­ing con­struc­tion for at least a few months.
​"Our orga­ni­za­tion and many oth­ers in the com­mu­ni­ty aren't say­ing this project shouldn't go for­ward," says Rooth. ​"What we're con­cerned about is the moun­tain­top removal min­ing oper­a­tions that are now asso­ci­at­ed with this project. It's not about being for or against the high­way in Southwest."
Over­all, she points out, the most impor­tant task of the admin­is­tra­tion will be to ensure trans­paren­cy at every stage of the project.
​"It's a nuanced approach and we hope that the gov­er­nor can under­stand that before the project is giv­en the ulti­mate green light or red light. All the facts need to be on the table and right now they aren't."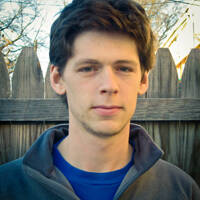 Cole Stan­gler
writes about labor and the envi­ron­ment. His report­ing has also appeared in The Nation, VICE, The New Repub­lic and Inter­na­tion­al Busi­ness Times. He lives in Paris, France. He can be reached at cole[at]inthesetimes.com. Fol­low him
@colestangler
.