When Rahm Emanuel Said Executing a Developmentally Disabled Man Was "OK"
As a staffer for Bill Clinton, Emanuel allegedly told a colleague that if the polls said voters were in favor of killing a mentally incapacitated man, so was he.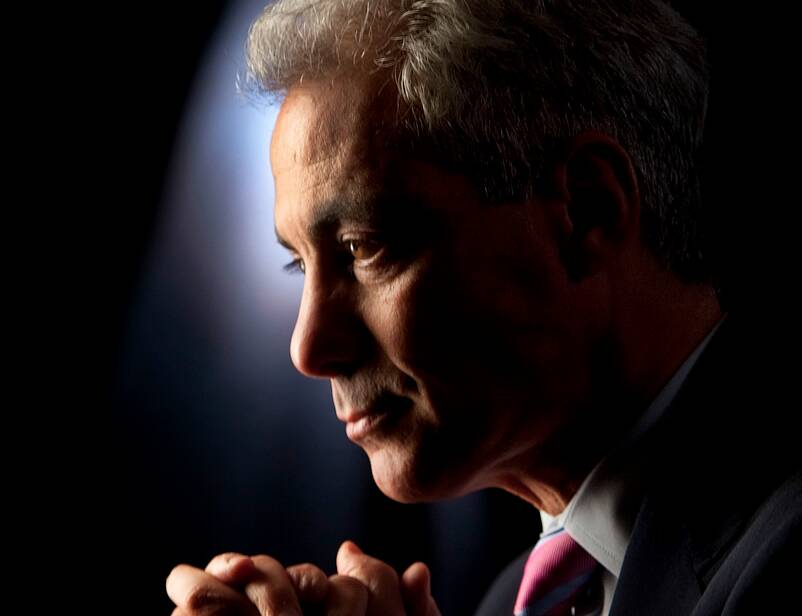 "There are prob­a­bly a lot of things I could remem­ber, if I could remember."
"Rahm is into the photo op. Period. He's into words—whatever words popped up in a focus group. That's what he's after. And the money."
Regan Burke has been work­ing in Chica­go pol­i­tics for over 30 years now. She is one of those peo­ple any­one who's ever worked in any cam­paign knows: the ded­i­cat­ed behind-the-scenes pro­fes­sion­al, whose names nobody out­side polit­i­cal cir­cles rec­og­nizes but with­out whom democ­ra­cy would not be imag­in­able, and because of whom democ­ra­cy is a joy. (Think of a kinder, gen­tler Kathy Bates in Pri­ma­ry Col­ors.)
When I sat down with her one after­noon recent­ly at a Ravenswood café — ​"I'm sor­ry," she says, inhal­ing a bagel, eyes sparkling behind ruby-red bedaz­zled spec­ta­cles, ​"I haven't eat­en any­thing today!" — she sport­ed a bold black-and-white checked table-cloth style blouse, a red ban­dana knot­ted jaun­ti­ly about the neck. I've come here because she's promised me sto­ries about Rahm Emanuel.
But first she takes me back to 1982, just to make cer­tain I know that she's no blush­ing inno­cent — that she knows how the game is played.
Adlai Steven­son III had lost to Bill Thomp­son in the Illi­nois guber­na­to­r­i­al race by just 5,000 votes. Burke vol­un­teered on the recount. ​"It was a real eye-open­er, … the first year you real­ly had elec­tron­ic voting."
What kind of chi­canery did you see?
"You can't even imag­ine. I'll just give you one thing. So, part of the dis­cov­ery was DuPage Coun­ty" — a Repub­li­can strong­hold. ​"Their whole elec­tion was on those big tapes?" (She rolls her hands around in the shape of a giant cheese wheel — an old-fash­ioned main­frame com­put­er disc.) ​"So we sat there — I didn't know what we were going to recount — a bunch of us, around a big table, and the guy came out and said, ​'They threw away the tape!' "
That would be the com­put­er disc, with all the vote totals on it — and thus the evi­dence of what­ev­er nefar­i­ous deeds did or did take place on elec­tion day in DuPage Coun­ty. I laugh fatal­is­ti­cal­ly, a Chica­go pol­i­tics sort of laugh.
"Noth­ing we could do. They threw it away! That was it. The election's over right there."
She goes on, spray­ing me with deli­cious lore — her work as the sched­uler for Stevenson's 1986 guber­na­to­r­i­al run; her first cam­paign-man­ag­er job, for a scion of the leg­endary Chica­go polit­i­cal fam­i­ly the Bal­anoffs; her years as exec­u­tive direc­tor of the Illi­nois Demo­c­ra­t­ic Party.
"Then I went to Lit­tle Rock to work for Clin­ton." That was when Rahm Emanuel entered her life.
Life and death and the polls
"Of course I knew about Rahm," Burke tells me, and I lean in close. ​"I don't know if I'd ever met him before, but you just couldn't escape Rahm Emanuel if you work in pol­i­tics in Illi­nois." Though if it weren't for Bill Clinton's pres­i­den­tial cam­paign, she doesn't think their paths ever would have direct­ly crossed. ​"My friends were nice progressives."
And who, I won­dered, were Rahm Emanuel's friends? After all, Emanuel had made his ear­ly rep­u­ta­tion as an orga­niz­er with the lib­er­al advo­ca­cy group Cit­i­zen Action.
"Nobody ever real­ly knew. But he had the same rep­u­ta­tion. Foul-mouthed. ​'Stay out of his way, what­ev­er you do. Do not hire him for any­thing.' ​'He's got his own friends, let him go.' ​'If he walks in a room, walk out.' That was his rep­u­ta­tion. Of course, he was young then. So he didn't have any real pow­er. Except for his foul mouth."
Burke was Clinton's sched­uler in the hec­tic months lead­ing up to the Iowa cau­cus­es and the New Hamp­shire pri­ma­ry. Emanuel, famous­ly, was steal­ing Clinton's heart as his gung-ho mon­ey guru.
"And I had to inter­act with him all the time, because he's set­ting up fundrais­ers. … He would say, ​'We're doing this fundrais­er in New York, put it on the sched­ule. I'll talk to the gov­er­nor.' And then it would ​'slip his mind.' And I'd always have to say, ​'Here's your sched­ule, and there's a fundrais­er added on to the New York trip.' Right? And he — Clin­ton — would blow up."
It hap­pened sev­er­al times: Rahm would leave Regan hold­ing to bag, with com­plete lack of con­sid­er­a­tion. She adds that the time pres­sure of a cam­paign is so inten­sive that it's dif­fi­cult to check on every lit­tle thing. I note that you real­ly find out fast who's trust­wor­thy and who is not.
"Right away."
And you found out—
"Yeah, he's, he's" — she trails off, des­per­ate­ly search­ing out some­thing nice to say. ​"Our work was so inten­sive. And there were so few peo­ple ini­tial­ly. But here's the thing. This is very dis­turb­ing to me, and it will prob­a­bly be dis­turb­ing to you."
Her bright Irish eyes stop smil­ing. I lean in clos­er. I make sure my dig­i­tal recorder is pick­ing this up.
"So — I may get the name wrong, so you'll prob­a­bly have to research this your­self. There was a guy who was men­tal­ly ill — well, not men­tal­ly ill, but maybe men­tal­ly defi­cient. Men­tal­ly incom­pe­tent. Had the intel­li­gence of, like, a third grad­er or some­thing. And I think his name was Ricky Ray Rice."
You, like me, are prob­a­bly already cor­rect­ing her in your mind.
"And he was on death row in Arkansas. Is this a famil­iar name to you?"
It's a token of how deeply embed­ded she was with­in this moment in his­to­ry that she doesn't even know that the sto­ry is infa­mous: the time Bill Clin­ton left the pri­ma­ry cam­paign trail to exe­cute a devel­op­men­tal­ly dis­abled man—who was so out of it he saved the pie served with his last meal to eat lat­er — the bet­ter to prove a Demo­c­rat could be ​"tough on crime." To her, it's just a trau­ma she'd rather forget.
​"Ricky Ray Rec­tor," I say.
​"Ohh," she replies. And Burke tells me the sto­ry about how she, a lib­er­al who despised the death penal­ty, for all prac­ti­cal pur­pos­es had to sched­ule an execution.
"It was Jan­u­ary, when he need­ed to be in New Hamp­shire and Iowa. Peri­od. And also, there are these fundrais­ers sched­uled. So I go into Rahm's office, you know, pret­ty upset, and I said, ​'I have to sched­ule this guy's exe­cu­tion!' And here's what Rahm's answer was: ​'It's OK. The Amer­i­can pub­lic is for the death penalty!'
"That was his response: ​'It's OK. The Amer­i­can pub­lic is for the death penalty.'
Rahm Emanuel's atti­tude about life and death; or, if you pre­fer, the Con­sti­tu­tion and its pro­scrip­tion against cru­el and unusu­al pun­ish­ment; or about cap­i­tal pun­ish­men­t's moral­i­ty and effi­ca­cy — it's all about the polls. Asked to com­ment on Burke's sto­ry, a may­oral spokesman did not respond.
"Well, that remark and that atti­tude I've car­ried with me ever since," Burke says. ​"I was always able to tell peo­ple, ​'Rahm is into the pho­to op. Peri­od. He's into words—what­ev­er words popped up in a focus group. That's what he's after.' "
She checks her­self, then adds some­thing else: ​"And the money."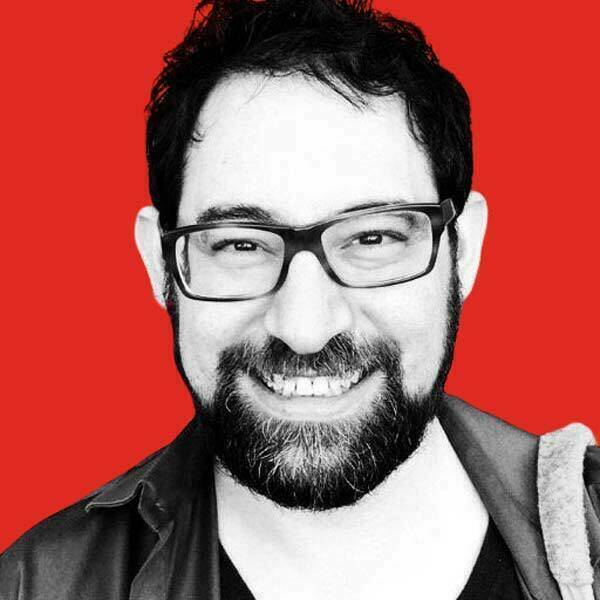 Rick Perl­stein, an In These Times board mem­ber, is the author of Rea­gan­land: Amer­i­ca's Right Turn, 1976 – 1980 (2020), The Invis­i­ble Bridge: The Fall of Nixon and the Rise of Rea­gan (2014), Nixon­land: The Rise of a Pres­i­dent and the Frac­tur­ing of Amer­i­ca (2008), a New York Times best­seller picked as one of the best non­fic­tion books of the year by over a dozen pub­li­ca­tions, and Before the Storm: Bar­ry Gold­wa­ter and the Unmak­ing of the Amer­i­can Con­sen­sus, win­ner of the 2001 Los Ange­les Times Book Award for history.