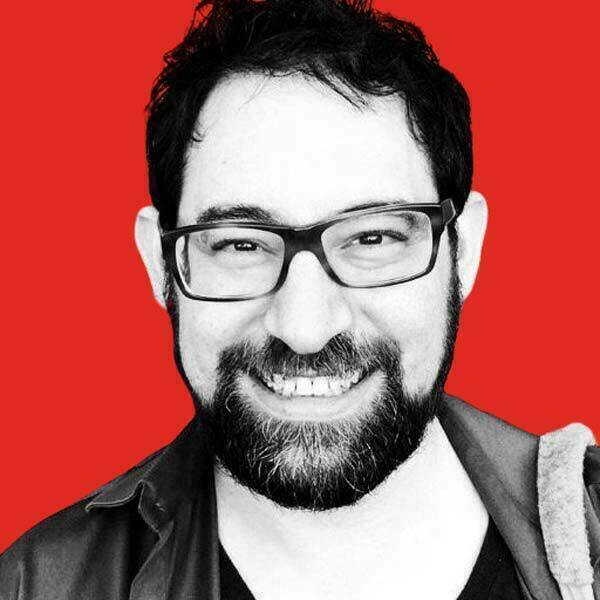 Rick Perl­stein
, an
In These Times
con­tribut­ing edi­tor, is the author of
The Invis­i­ble Bridge: The Fall of Nixon and the Rise of Rea­gan
(
2014
),
Nixon­land: The Rise of a Pres­i­dent and the Frac­tur­ing of Amer­i­ca
(
2008
), a
New York Times
best­seller picked as one of the best non­fic­tion books of the year by over a dozen pub­li­ca­tions, and
Before the Storm: Bar­ry Gold­wa­ter and the Unmak­ing of the Amer­i­can Con­sen­sus
, win­ner of the
2001
Los Ange­les Times
Book Award for his­to­ry. His book
Rea­gan­land
is forth­com­ing from Simon and Schus­ter in August.
Market Logic Is Literally Killing Us
Historically, during national emergencies like World War II, the U.S. government subordinated business interests to the public good. Why can't it do so in the Covid-19 crisis?
The Elephants in the Resistance: Don't Trust the Anti-Trump Republicans
Sen. Jeff Flake and his ilk aren't the heroes we're looking for.
The Rush To Normalize Trump
The mainstream media is woefully unprepared to grapple with the hatred and trauma of this election.
The Truth About Donald Trump's Populism
What Matt Taibbi's overlooking: All fascists achieve and cement power in remarkably similar ways.
From Moral Victories to Tangible Ones
Jesus "Chuy" Garcia's defeat was crushing. But Chicago progressives won, at the very least, a moral victory. Or maybe much more.
BREAKING: In Chicago, Reports of Voters Receiving Ballots Already Marked for Emanuel
After a Facebook post suggested voting irregularities blew up, similar reports are emerging.
When Rahm Emanuel Said Executing a Developmentally Disabled Man Was "OK"
As a staffer for Bill Clinton, Emanuel allegedly told a colleague that if the polls said voters were in favor of killing a mentally incapacitated man, so was he.
What Has Jesus "Chuy" Garcia Actually Accomplished in Office? A Lot, It Turns Out.
It's not just that Rahm Emanuel has devastated Chicago through privatization and corruption—Chuy Garcia has a strong record of smart progressive governance.
In Mayoral Runoff, Rahm Emanuel's Corrupt Governance Has Finally Caught Up With Him
It's become increasingly clear to Chicagoans that Rahm Emanuel is out for himself and his rich friends, not for us.
Welcome to Rahm Emanuel's Chicago, the privatized metropolis of the future.
The Powerlessness of Positive Thinking
The battles over American history and censorship in Colorado are part of the longstanding cult of optimism on the Right.
The riot is still 'the language of the unheard.'
Who's Afraid of Peter Boyle?
Blumenthals First Draft of History
Princeton University Press has published a compilation of articles by Sidney Blumenthal called How Bush Rules: Chronicles of a Radical Regime
The Odd Couple: Nixon and Lieberman
Nixon and Lieberman both supported pro-war policies while claiming to be anti-war.
A Socialist in the Age of Triangulation