Warehouse Workers Are on the Front Lines of the Covid Crisis. They're Worried They'll Be Passed Over for the Vaccine.
Low-wage warehouse workers, many of whom are temporary, are demanding access to the vaccine.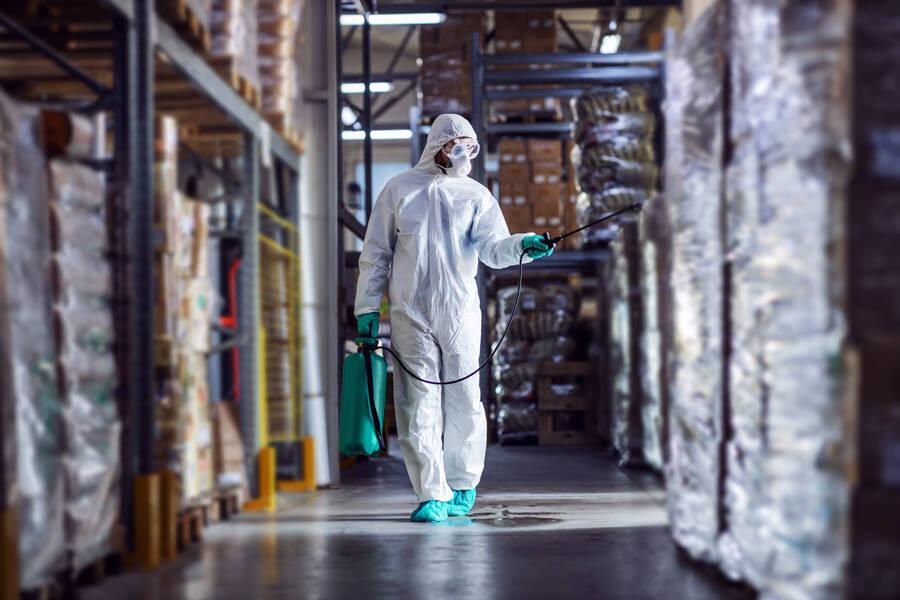 As Halloween approached, Ronald Jackson spent his days at a Chicago-area warehouse for the Mars candy company ​"getting Halloween candy to America." After co-workers got Covid-19, Jackson complained to management about a lack of safety precautions. Rather than improving precautions, he said, the company fired Jackson for an alleged infraction that occurred months ago.

Such situations are why workers and advocates are demanding the state of Illinois designate warehouse workers as essential workers and prioritize them when Covid-19 vaccines are distributed. Warehouse Workers for Justice and other labor groups on Tuesday published a petition to Gov. J.B. Pritzker making these demands.
They note that warehouse work is essential to the economy, including by distributing cleaning supplies, personal protective equipment (PPE) and other products that are especially critical during the pandemic.
Workers in warehouses are especially vulnerable because the structure of warehouse work — where employees are generally hired through temporary staffing agencies with few protections or rights — makes it easy for the owners and operators of warehouses to ignore risks and fire or silence workers like Jackson who speak up. The petition to Pritzker says the 650,000 temporary staffing workers in Illinois are disproportionately Black and Latinx, meaning they are also among the groups at disproportionate risk for Covid-19 infections and complications. (There are also temporary workers in other industries, but many thousands are employed in the Chicago area warehouse sector.)
"To develop an equitable vaccination plan you have to ask who bears the brunt of the health and economic impact of the pandemic, and the answer will always be communities of color," said Sophia Zaman, executive director of the group Raise the Floor, a coalition of Chicago workers centers.
The Trump administration's Department of Health and Human Services Secretary, Alex Azar, said last month that while the federal government will issue recommendations on vaccine distribution, it will be up to governors to decide how to distribute vaccines and prioritize recipients. The Illinois Department of Public Health has published guidelines for local governments to ultimately distribute the vaccine given them by the state; meanwhile, Chicago will also receive vaccines directly from the federal government. Right now, warehouse workers are listed as a ​"possible group to include" in Phase 2 of Illinois' vaccine rollout when a ​"larger number" of vaccine doses is available.
There are sprawling complexes of warehouses in suburbs and towns southwest and west of Chicago, and increasing numbers of warehouses — including for Amazon — within the city limits. Many of the warehouse workers employed in the suburbs live in Chicago, coming predominantly from Latinx and Black communities that have been hard-hit by Covid-19.
The governor's office and Illinois Department of Public Health didn't respond to a request for comment about the petition by the time this story was published.
During the governor's daily coronavirus briefing on December 8, public health department director Dr. Ngozi Ezike said, ​"While the vaccine is coming, it's not going to be as much as we want and won't come out as quickly as we like. The first groups to receive the vaccine will be our health care workers and also the residents of long-term care facilities… We're prioritizing those at greatest risk of exposure and severe illness."
Mark Balentine, a community navigator for Warehouse Workers for Justice, also worked at the Mars warehouse until April, when an accident and his concerns about Covid-19 caused him to leave the job, he said.
"People are coming up positive. There's a chance you work right next to them on the floor and (managers) don't warn you," he said, noting that he found out one coworker had Covid-19 only when he called her on unrelated Warehouse Workers for Justice business. ​"The bottom line with Mars was the dollar — they were more concerned with the dollar bill than with people's health. I don't believe in playing Russian roulette with people's lives like that."
(The U.S. media office for Mars did not respond to a request for comment.)
After being fired from Mars, Jackson got work at another suburban Chicago warehouse that ships products ​"from fancy china to perfume and everything else" for Walmart, Amazon and other retailers. A Covid-19 outbreak occurred and the warehouse shut down for about a week, Jackson said, and he was required to get a test on his own time in order to return to the job that pays $14.50 an hour with no health insurance. Jackson said workers still worry they are at high risk of contracting Covid-19 since, he said, management does little to protect them.
"They're just having us sign a piece of paper saying they took our temperature," he said. ​"It's really an unsafe work area, they're not listening to the workers, they just want to move these products."
Even if he or other workers are exposed to someone with Covid-19, he said, they would likely keep going to work because they are not paid if they are quarantining. Balentine said his brother continues to work at the Mars warehouse despite feeling at risk, since he needs the money.
"You make this money and put it in the bank and now you're not here to spend it, so what good is it?" said Balentine about his decision to quit. He doesn't believe the companies operating warehouses will improve protections any time soon, hence the urgency for vaccines for workers.
"We need our doctors and nurses in order to take care of us, we need the healthcare workers to go by the elderly folks and see that they're straight, and you need the warehouse workers because everything comes from a warehouse — hand sanitizer, toilet tissue, cleaning supplies," said Balentine. ​"You want to protect (warehouse workers) to keep them working."
Jackson said that while he thinks warehouse workers should be deemed essential and given priority access to vaccines, he would himself be reluctant to take it.
"Me being Black and the way the government has treated Black people dealing with (medical care), I'm not sure I would take the vaccine," he said, citing the infamous Tuskegee syphilis experiment, in which Black men were not given adequate care or fully informed about the trial.
Warehouse Workers for Justice has long tried to raise awareness of abuses in the industry and demand reforms. The temporary staffing structure means that workers have little opportunity to advance or earn higher wages, and can be fired for any reason. As a result, there has been little recourse for workers to address reportedly rampant health and safety problems, discrimination and sexual harassment.
As with many inequities and injustices, the pandemic has just amplified and cast light upon the longstanding problems with the warehousing industry, advocates and workers say.
"It's not just about Covid, it's the way we're disrespected and mistreated in these warehouses," said Balentine. ​"They look down on us. We're treated as invisible. But without warehouse workers, nothing happens."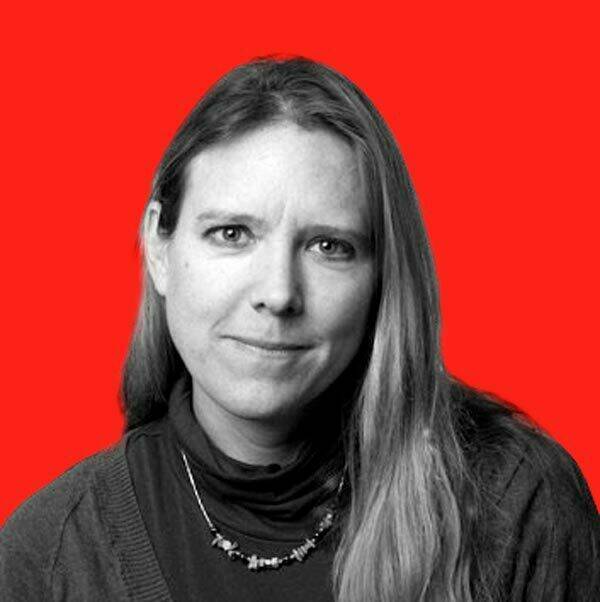 Kari Lydersen is a Chicago-based journalist, author and assistant professor at Northwestern University, where she leads the investigative specialization at the Medill School of Journalism, Media, Integrated Marketing Communications. Her books include Mayor 1%: Rahm Emanuel and the Rise of Chicago's 99%.