'We Are Dancers' Aims to Organize the Excluded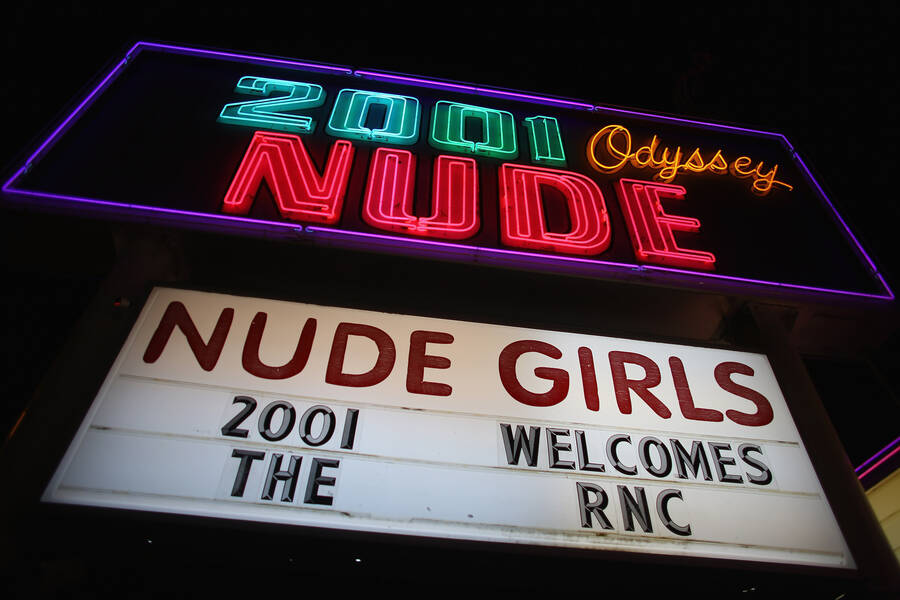 Address­ing a packed room of work­ing women and their sup­port­ers this past week at the Ford Foun­da­tion, SEIU Health­care 775NW Pres­i­dent David Rolf told them not to lis­ten to peo­ple who say they need to make their lives ​"more like the lives of ​'real work­ers.' They are real workers."
Rolf's remarks came while prais­ing the work of the Nation­al Domes­tic Work­ers Alliance, which had just released a ground­break­ing study of domes­tic work­ers in the Unit­ed States. They have suc­ceed­ed in orga­niz­ing a work­force that many had thought impos­si­ble to orga­nize. It's an assump­tion also com­mon­ly made about anoth­er ​"exclud­ed" class of ser­vice work­ers: sex workers.
Like domes­tic work­ers, sex work­ers per­form labor that is often under­stood as just what women do (read: for free). They've had to fight just to con­vince peo­ple, even oth­er peo­ple in the labor and wom­en's move­ments, that their work is work, and that they deserve con­trol over it. But where­as the domes­tic work­ers move­ment has enjoyed tremen­dous sup­port over the last 10 years, sex work­ers have large­ly been left to fight on their own.
One sec­tor of the sex trade has been the focus of U.S. labor orga­niz­ing: exot­ic danc­ing, or strip­ping. Dancers have staged union dri­ves, pick­ets, and strikes, and have won union­iza­tion at one shop, the Lusty Lady in San Fran­cis­co. The Lusty Lady is some­times con­sid­ered the né plus ultra of dancer activism — but it's not the only mod­el out there. I say this as a proud, for­mer mem­ber of the Exot­ic Dancers Union: What worked in one shop is not going to work every­where, and like the domes­tic work­ers, if we hold out for a union, we might be wait­ing for a long time.
The same fac­tors that make danc­ing a flex­i­ble job also allow dance club man­age­ment to vio­late their work­ers' rights. In most clubs, man­age­ment charge dancers ​"stage fees" per shift, require dancers to share their tips with sup­port staff and man­age­ment, and ille­gal­ly clas­si­fy dancers as inde­pen­dent con­trac­tors on the books while treat­ing them like employ­ees in the club. Over the last 15 years, hun­dreds of dancers have ben­e­fit­ed from class action law­suits brought against club own­ers, usu­al­ly by for­mer dancers who are less fear­ful of retal­i­a­tion. Last month saw one of the biggest set­tle­ments award­ed a dancer class — $13 mil­lion, in a suit against the Spearmint Rhi­no chain—but using law­suits to recov­er stolen earn­ings isn't a viable option for most dancers. It's also no replace­ment for organizing.
So where can dancers who want to orga­nize begin? As is the case for many ser­vice work­ers, the first step for dancers is to learn what rights they already have. But dancers may need dif­fer­ent or addi­tion­al resources than labor orga­niz­ers can offer them. Rather than view this as an obsta­cle, We Are Dancers, a project led by cur­rent and for­mer dancers in New York City, is using it an entry point for suc­cess­ful outreach.
As the first mem­bers of We Are Dancers came togeth­er, co-founder Rachel Aimee told me, ​"we talked about how oth­er groups of dancers had orga­nized in the past." Aimee is a for­mer dancer, as well as a writer and one of the founders of the influ­en­tial sex work mag­a­zine, $pread. She was famil­iar with dancers' range of con­cerns and the his­to­ry of pre­vi­ous organizing.
​"Even though the Lusty Lady is awe­some, and there should be lots more dancer-owned clubs, it's not nec­es­sar­i­ly a mod­el that works for all the women in the strip­ping indus­try," says Aimee. ​"Work­ing on the books and own­ing and run­ning a club isn't nec­es­sar­i­ly what most dancers are look­ing for in the strip­ping industry."
Instead, We Are Dancers looked to ​"Dancers Are Spe­cial," a project by the D.C.-based com­mu­ni­ty orga­ni­za­tion Dif­fer­ent Avenues. As Aimee explained, it's an approach that is ​"more about harm reduc­tion, edu­ca­tion and com­mu­ni­ty build­ing, rather than try­ing to push a spe­cif­ic agen­da for how we should be chang­ing the industry."
In Novem­ber We Are Dancers launched a com­pre­hen­sive guide for dancers on legal rights, health, and finance online. (They will soon release a trans­lat­ed web­site, in Span­ish, Russ­ian and Por­tuguese, as well as a print ver­sion of their resource guide to be dis­trib­uted in New York dance clubs.) In part­ner­ship with the Sex Work­ers Project at the Urban Jus­tice Cen­ter, which pro­vides client-cen­tered legal and social ser­vices to indi­vid­u­als who engage in sex work, We Are Dancers shares legal resources with dancers on labor vio­la­tions, includ­ing sex­u­al harass­ment and dis­crim­i­na­tion, as well as on rights relat­ed to employ­ee and inde­pen­dent con­trac­tor sta­tus. They also offer refer­rals to under­stand­ing health care and finan­cial pro­fes­sion­als who dancers can turn to with­out fear­ing judg­ment or expo­sure. ​"Dancers may be good at tak­ing care of oth­ers," their guide states, ​"but we also have to take care of ourselves."
One crit­i­cal step for We Are Dancers is get­ting their out­reach mate­ri­als into the hands of dancers: some clubs won't allow women to enter ​"unescort­ed" by men and oth­ers charge steep cov­er fees for entry. Like any orga­niz­ers going into a new work­place, they'll need to find a way to con­nect with peo­ple who are on the job with­out expos­ing them to scruti­ny from co-work­ers or man­age­ment. For this rea­son, they'd like to train and pay cur­rent and for­mer dancers as out­reach work­ers, so dancers have the oppor­tu­ni­ty to get con­nect­ed with their peers.
​"I hope that dancers will start to feel that they have more options for deal­ing with some of the prob­lem­at­ic aspects of work­ing in the indus­try," Aimee says, ​"and that they don't just have to accept the way things are — whether that means mov­ing to a club that treats the dancers bet­ter, find­ing com­mu­ni­ty sup­port to help them deal with per­son­al rela­tion­ship issues, or call­ing Sex Work­ers' Project to talk about options for tak­ing legal action against a club."
Ulti­mate­ly, what We Are Dancers accom­plish­es will result from the direc­tion and sup­port they receive from the com­mu­ni­ty. ​"We don't real­ly have a plan for what kind of a group we want to form," says Aimee. ​"We are real­ly open to see­ing how it devel­ops and what there is a demand for. It feels more nat­ur­al and like­ly for com­mu­ni­ty-build­ing to devel­op out of pro­vid­ing a use­ful ser­vice or resource."
We Are Dancers, like the Nation­al Domes­tic Work­ers Alliance, imag­ines they will be suc­cess­ful through build­ing net­works of dancers that reach beyond the bound­aries of one work­place. By first focus­ing on work­ers' imme­di­ate needs, and build­ing pow­er through meet­ing work­ers where they are at, We Are Dancers has that same poten­tial to orga­nize so-called ​"exclud­ed" work­ers — who are only as exclud­ed as oth­ers deval­ue their work.
Melis­sa Gira Grant
has writ­ten for
Slate, the Guardian
(UK), the
New York Observ­er
and
Jezebel
, among oth­ers. Fol­low her on Twit­ter: @melissagira.