Weekly Workers' Round-up: Bay Area Nurses Walk Out, Puget Sound Truck Drivers Protest
Every weekend, Working In These Times highlights a few labor struggles and protests that contributors weren't able to cover during the preceding week.
CNA and NUHW picket unfair contract negotiations in Bay Area
Nurses at Kaiser Permanente in California walked off the job Tuesday, expressing solidarity with optical workers and mental health specialists in the midst of contract negotiations.

Union representatives argue that recent proposals would slash workers' benefits significantly and render staffing levels insufficient.

The California Nurses Association (CNA) said that the walk-off is the largest the HMO has ever seen. The National Union of Healthcare Workers, the union responsibe for the negotiations, coordinated the strikes with CNA. There are three Kaiser facilities in San Mateo County — San Mateo, Redwood City and San Francisco.

According to Dr. Spencer Gross, Kaiser executives' recent proposals betray a predilection for greed: ​"What it boils down to is Kaiser top executives putting profits before patient care."
CNA co-president and practicing nurse Zenei Cortez echoed this sentiment, saying that it's ​"disappointing that Kaiser is refusing to bargain for sufficient staffing for mental health services and a secure retirement and accessible health coverage for its front-line caregivers despite its record profits"
See video above for more information on the dispute.
Washington truckdrivers shut down port, gather to protest unsafe working conditions
Earlier this week, truck drivers in the Pacific Northwest gathered to decry unsafe working conditions in a dramatic display of solidarity in Olympia.

Monday — usually the busiest day of the week at commercial ports — was largely silent along the Puget Sound, as drivers left their ignitions off and swarmed the Washington state capital.

Nearly 150 workers participated, forsaking their income for the day and boldly speaking out despite potential retribution from their employers.

In December, Occupy protestors shut down ports along the West Cost, incurring criticism for jeopardizing the livelihood of fellow 99 percenters. Monday's action indicates that workers are willing to undergo these risks to their financial wellbeing if it means securing protections against dangerous working conditions.

Washington state troopers also testified in front of the state legislature on Monday, informing representatives of the chronic dangers in the state's drayage industry. In 2011 alone, 58 percent of cargo vehicles were deemed unsafe by authorities. Captain Jason Berry testified that, at one point in the last year, 80 percent of the entire fleet at the port was prevented from operating due to disrepair.

One of the drivers who gathered on Monday, Semere Woldu, said:
Our work is extremely dangerous. So the safety laws are very important. Unfortunately though, we drivers are forced to pay for violations that we are not responsible for. We often get tickets or are cited for faulty equipment that we don't own. One time, my boss knew I had a heavy load. He told me to go by the scale early in the morning when it was closed to avoid having the load weighed.
Some employees have already been dismissed for their actions. The drivers, largely nonunionized, have been canvassing their allies in the longshoreman's union.
American Airlines workers in Tulsa take to web, ask nation to support American jobs
Oklahoma labor activists from the Transport Workers Union (TWU) took their struggle to the web last Monday, launching a website to broadcast the threat posed to American Airlines employees stationed in Tulsa as the company goes through bankruptcy proceedings.

American Airlines – which is looking to eliminate 13,000 jobs as it faces Chapter 11 — wants to shift major costs onto its current and former workforce. Reportedly, the company only has $8.3 billion set aside to pay for an estimated $18.5 billion in pensions due to employees.

TWU Local 514 represents nearly 6,000 airline workers in Tulsa.

The website, called I Support American Jobs, calls for fair treatment of workers as the company hemorrhages its workforce:

​"No attacks on pension funds, and no outsourcing of good-paying American jobs. We can stand together to support American jobs."

Adopting the language of the Occupy movements, the website continues, ​"We are the 99%, who go to work every day, pay our bills and pay our taxes."

Head over to website to pledge your support.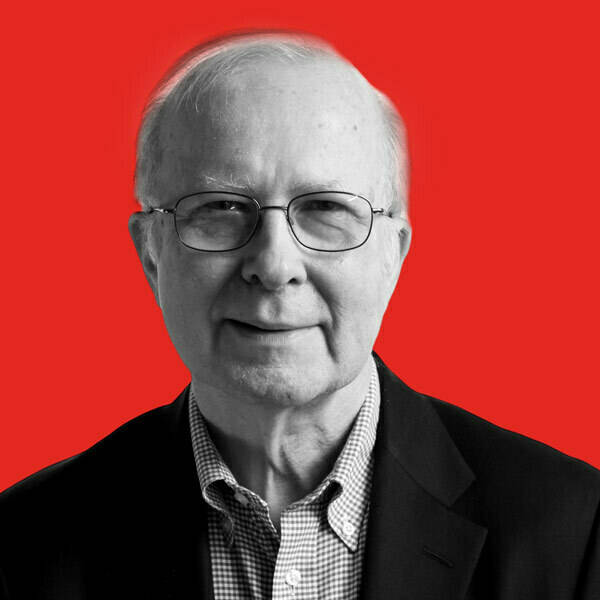 David Moberg, a former senior editor of In These Times, was on staff with the magazine from when it began publishing in 1976 until his passing in July 2022. Before joining In These Times, he completed his work for a Ph.D. in anthropology at the University of Chicago and worked for Newsweek. He received fellowships from the John D. and Catherine T. MacArthur Foundation and the Nation Institute for research on the new global economy.