Welcome Back, Jim Crow
With a helping hand from the Supreme Court, the GOP can cling to power by disenfranchising voters.
The Roberts Court's deci­sion by a 5‑to‑4 vote to dis­man­tle the Vot­ing Rights Act of 1965 is a gift to both the bil­lion­aire polit­i­cal hob­by­ists who gave us the Tea Par­ty Con­gress and the noisy char­la­tans who push for cyn­i­cal ​"anti-vot­er-fraud" leg­is­la­tion that is craft­ed to sup­press vot­er turnout.
Thanks to Shelby County v. Holder, Republican legislatures in the Jim Crow South are free to gerrymander African-American and Latino communities into electoral oblivion and enact whatever voter suppression legislation they choose.
The same five Repub­li­can jus­tices gave us the court's 2010 Cit­i­zens Unit­ed rul­ing that opened the door to cash-and-car­ry elec­tions — no ques­tions asked, no dis­clo­sure required. True, in 2012, GOP lucre didn't suc­ceed in swing­ing the Sen­ate to the Repub­li­cans or buy­ing the pres­i­den­cy for Mitt Rom­ney; but the right-wing elec­toral machine main­tains a firm grip on many state hous­es and has kept enough wingnuts in the House to effec­tive­ly par­a­lyze the government.
Now, in addi­tion to unlim­it­ed secret cam­paign cash, thanks to Shel­by Coun­ty v. Hold­er, Repub­li­can leg­is­la­tures in the Jim Crow South are free to ger­ry­man­der African-Amer­i­can and Lati­no com­mu­ni­ties into elec­toral obliv­ion and enact what­ev­er vot­er sup­pres­sion leg­is­la­tion they choose. With­in hours of the rul­ing, Texas Attor­ney Gen­er­al Greg Abbott announced that his state's strin­gent 2011 vot­er ID law would go into effect immediately.
Unreg­u­lat­ed polit­i­cal con­tri­bu­tions and vot­er sup­pres­sion schemes in and of them­selves are effec­tive ways to swing elec­tions, but these fea­tures of our polit­i­cal land­scape also cre­ate a cul­ture in which poten­tial vot­ers — the fuck-it-tari­ate — become alien­at­ed from elec­toral pol­i­tics, con­vinced that their votes make no difference.
Of course, inex­orable demo­graph­ic changes — has­tened by con­ser­v­a­tive white vot­ers pass­ing on to that gat­ed com­mu­ni­ty in the sky — will soon sweep the Repub­li­can Par­ty into the
dust­bin of his­to­ry. But we can­not sit back and wait for that heav­en on earth. Racism has long been cen­tral to the Right's attack on the wel­fare state, and the use of racial­ized ​"vot­er fraud"
mea­sures will sure­ly help mobi­lize and excite a dan­ger­ous rump of white reac­tionar­ies. And we can also count on our cor­po­rate-backed polit­i­cal class (com­posed of both Repub­li­cans and too many Democ­rats) to aid and abet the ongo­ing trans­fer of a greater and greater per­cent­age of our annu­al nation­al GDP to the 1% — and most par­tic­u­lar­ly the 0.1%.
Mean­while, in Wash­ing­ton, Mary Jo White, the new chair of the Secu­ri­ties and Exchange Com­mis­sion, is faced with anoth­er pol­i­cy don­ny­brook. (She's the offi­cial who ruled that America's biggest banks are free to cir­cum­vent Dodd-Frank laws reg­u­lat­ing the $700-tril­lion mar­ket in deriv­a­tives — a mar­ket that has been cred­it­ed with ush­er­ing in the 2008 finan­cial cri­sis and sub­se­quent recession.)
White could decide that all pub­licly trad­ed cor­po­ra­tions are required to make pub­lic their polit­i­cal con­tri­bu­tions. Since the bulk of this mon­ey goes to fund the Right, Repub­li­cans have manned the bar­ri­cades. Rep Scott Gar­rett (R‑N.J.) told White dur­ing the three-hour grilling she was sub­ject­ed to by the House Finan­cial Ser­vices Com­mit­tee: ​"We're giv­ing you an oppor­tu­ni­ty today to make a clear and emphat­ic state­ment that you will refuse to be bul­lied by these out­side rad­i­cal groups that are try­ing to exploit the cor­po­rate dis­clo­sure process."
We eager­ly await her deci­sion, since it will sig­nal where the Oba­ma admin­is­tra­tion stands on clean and fair elections.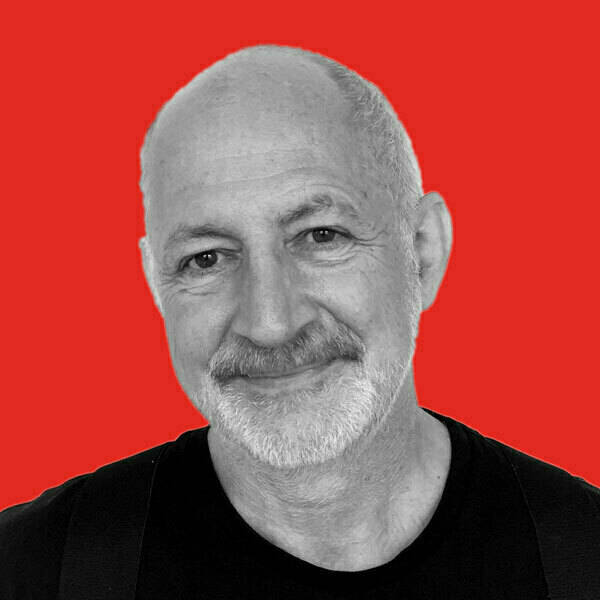 Joel Blei­fuss, a for­mer direc­tor of the Peace Stud­ies Pro­gram at the Uni­ver­si­ty of Mis­souri-Colum­bia, is the edi­tor & pub­lish­er of In These Times, where he has worked since Octo­ber 1986.