Why A French Socialist's Case for Taxing Robots Is Better Than Bill Gates' Idea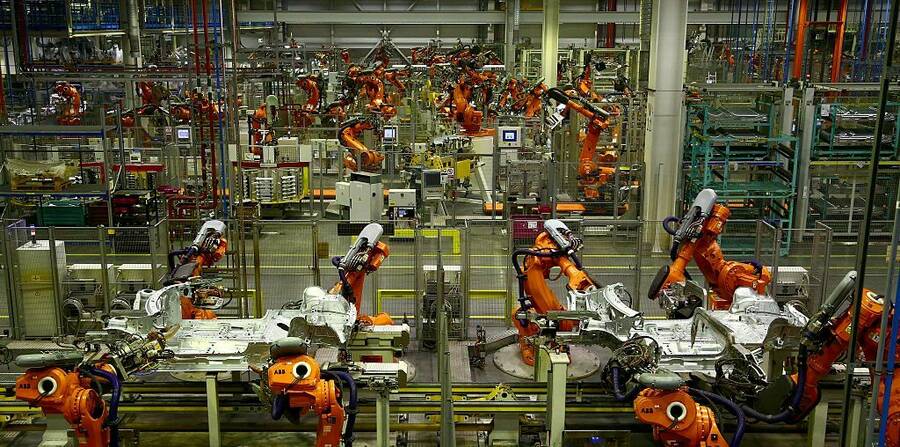 Now that he won't be labor sec­re­tary, Andy Puzder will be free to keep run­ning his fast food empire the way he likes: with low wages, ram­pant wage theft and sky-high rates of sex­u­al harass­ment. Because humans do pesky things like com­plain and demand decent hours and col­lec­tive bar­gain­ing rights, Puzder has toyed with the idea of replac­ing them with robots. As he's put it, machines are ​"always polite, they always upsell, they nev­er take a vaca­tion, they nev­er show up late, there's nev­er a slip-and-fall, or an age, sex, or race dis­crim­i­na­tion case."
Bill Gates and French Social­ist pres­i­den­tial can­di­date Benoit Hamon would appear to have sim­i­lar ideas for how to curb the impact of the kind of prof­it-hun­gry automa­tion Puzder dreams of: Tax the bejeezus out of com­pa­nies that use robots. But like oth­er pro­pos­als with sup­port from oppo­site sides of the polit­i­cal spec­trum — like the idea of a uni­ver­sal basic income — the dev­il is in the details.
Hamon, who has drawn com­par­isons to Jere­my Cor­byn and Bernie Sanders, is run­ning on a broad­ly left-wing plat­form in an elec­tion that includes far-right ris­ing star Marine Le Pen, leader of the Nation­al Front. His plan, which also includes legal­iz­ing cannabis, would pro­vide a 750-euro ($810) month­ly income to all French cit­i­zens, financed par­tial­ly by robots.
"When a work­er is replaced by a machine," he explains on his cam­paign web­site, ​"the wealth cre­at­ed ben­e­fits for the share­hold­ers. I pro­pose, there­fore, to tax this wealth — by apply­ing the social con­tri­bu­tions on the whole of the added val­ue and not just on the work."
Gates has called for some­thing osten­si­bly very sim­i­lar, argu­ing that automa­tion shouldn't exempt employ­ers from pay­ing the tax­es they would on their human work­ers' incomes. Instead of fund­ing a uni­ver­sal basic income, Gates con­tends that the tax rev­enue could be used to ​"amp up social ser­vices for old peo­ple and hand­i­capped peo­ple," divert­ing labor into sec­tors like edu­ca­tion and elder care.
Hamon's fourth place in the polls means he like­ly won't get to imple­ment such a mea­sure, and a fed­er­al tax on robots looks more unlike­ly under Don­ald Trump than at per­haps any point in Amer­i­can his­to­ry. But the pro­pos­al rais­es an impor­tant point. In 2017, the loom­ing rise of our robot over­lords has become a famil­iar meme in con­ver­sa­tions about the future of work. Near­ly half of jobs in the Unit­ed States could be elim­i­nat­ed via automa­tion over next two decades. In trans­porta­tion, alone, a 2016 White House report esti­mates that auto­mat­ed vehi­cles could elim­i­nate or dra­mat­i­cal­ly change as many as 3.1 mil­lion jobs in the Unit­ed States.
Yet while upticks in automa­tion are often cast as nat­ur­al phe­nom­e­na, the inevitable result of improv­ing tech­nol­o­gy, it's exec­u­tives like Puzder and Gates who choose whether to swap peo­ple for machines. For Hamon, that choice should come with a cost that's sit­u­at­ed in a broad­er redis­trib­u­tive agen­da that also gives ordi­nary peo­ple more of a say in nation­al pol­i­tics. For Gates, on the oth­er hand, the tax is sim­ply a way to make the mar­ket more effi­cient amidst the ris­ing robot tide.
And as extra­or­di­nar­i­ly wealthy peo­ple, Puzder and Gates have more in com­mon with each oth­er than with any of the peo­ple like­ly to be put out of work. Gates' embrace of char­ter schools has put him at odds with teach­ers unions and more in line with phil­an­thropists, like Edu­ca­tion Sec­re­tary Bet­sy DeVos, who see their vast wealth as license to dic­tate policy.
Gates and Puzder also share a sim­i­lar stance on the min­i­mum wage. Asked about wage hikes in a 2014 inter­view on MSNBC's Morn­ing Joe, Gates waf­fled. ​"Which are the house­holds that end up ben­e­fit­ing?" he opined. ​"Is it much more the teenag­er in a wealthy house­hold or is it that house­hold in pover­ty?" The aver­age age of a fast food work­er is 29, and 26 per­cent are rais­ing chil­dren. Fifty per­cent work more than one job.
In oth­er words, boss­es will be boss­es. Back in Decem­ber, Trump claimed to have saved 1,100 jobs in a deal with Unit­ed Tech­nolo­gies to invest in its Indi­anapo­lis Car­ri­er fac­to­ry. Short­ly there­after, the company's CEO, Greg Hayes, said he plans to use much of that mon­ey to replace work­ers. ​"We're going to … auto­mate to dri­ve the cost down so that we can con­tin­ue to be com­pet­i­tive," Hayes told CNBC. ​"What that ulti­mate­ly means is there will be few­er jobs." Indi­ana tax­pay­ers, mean­while, are on the hook for $7 mil­lion in cor­po­rate tax breaks includ­ed in the agreement.
Puzder's own embrace of the robot-labor apoc­a­lypse is iron­ic giv­en the rea­sons he and oth­er exec­u­tives have cit­ed for oppos­ing wage hikes: It would force employ­ers to hire less people.
"If your objec­tive is to bol­ster and sup­port the unions, and you're not all that con­cerned about whether young peo­ple will have entry-lev­el jobs, then you should be protest­ing in favor of a $15 min­i­mum wage," Puzder told Fox Busi­ness last year.
For anti-labor zealots like Puzder, though, automa­tion is about more than effi­cien­cy: It's about giv­ing work­ers less bar­gain­ing pow­er in the work­place, elim­i­nat­ing law­suits and union dri­ves at their source.
His com­pa­ny, CKE Restau­rants, has been charged with wage theft on mul­ti­ple occa­sions, and was forced to pay $9 mil­lion in a 2004 set­tle­ment. A recent study from the Restau­rant Oppor­tu­ni­ty Cen­ter found that two-thirds of women work­ing at Puzder's restau­rants expe­ri­enced sex­u­al harass­ment at work. Indus­try-wide, a 2016 sur­vey found that 40 per­cent of women work­ing in fast food are sex­u­al­ly harassed. Killing their jobs, in Puzder's view, is a con­ve­nient path to a more com­pli­ant work­force — bar­ring some West­world-style revolt.
Still, it isn't nec­es­sar­i­ly automa­tion itself that should be feared — just Puzder and oth­er exec­u­tives' ver­sion of it, where jobs and unions and social ser­vices are dis­man­tled. Like Hamon, authors such as Paul Mason and Peter Frase argue that job-killing automa­tion should go hand-in-hand with a uni­ver­sal basic income.
"A low-work soci­ety," Mason writes, ​"is only a dystopia if the social sys­tem is geared to dis­trib­ut­ing reward via work."
The idea of a uni­ver­sal basic income has attract­ed some strange bed­fel­lows. Although he described Tes­la work­ers' com­plaints about wages and work­ing con­di­tions ​"moral­ly out­ra­geous," the company's CEO, Elon Musk, has joined oth­er tech exec­u­tives in call­ing for a uni­ver­sal basic income. Automa­tion, of course, would mean a wind­fall for CEOs like Musk. If a basic income could cov­er dis­placed work­ers, it makes a small­er work­force all the more appeal­ing. As the research direc­tor for a non-prof­it arm of Y Com­bi­na­tor, which is run­ning a basic income pilot, told Quartz, it's an oppor­tu­ni­ty ​"to begin explor­ing alter­na­tives to the exist­ing social safe­ty net," soft­en­ing the blow for a work­force increas­ing­ly depen­dent on piece­meal gigs at com­pa­nies like Uber and TaskRab­bit. Some visions of a uni­ver­sal basic income see it as an out­right replace­ment for pub­lic hous­ing and ben­e­fits, dis­rupt­ing wel­fare as we know it.
Deployed well, though, both a robot tax and a basic income could fit com­fort­ably into a redis­trib­u­tive agen­da, as they do for Hamon. But any pol­i­cy embraced by the 1 per­cent deserves as much scruti­ny as its rich­est backers.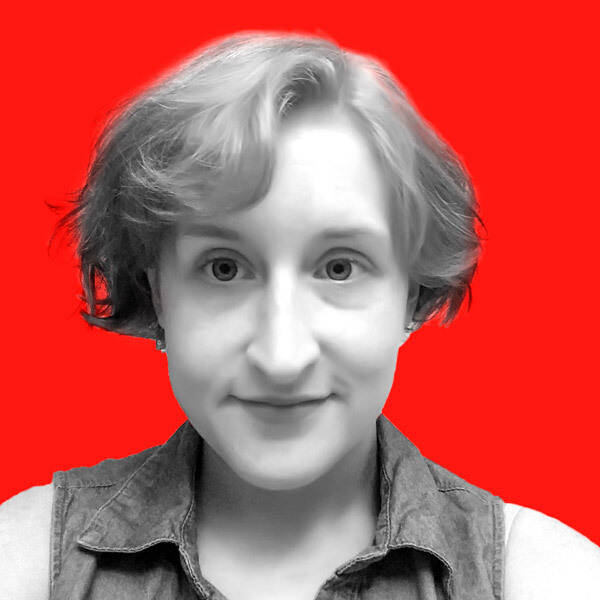 Kate Aronoff
is a Brook­lyn-based jour­nal­ist cov­er­ing cli­mate and U.S. pol­i­tics, and a con­tribut­ing writer at The Inter­cept. Fol­low her on Twit­ter @katearonoff.