Why the Hell Did the New York Times Just Hire a Climate Denier?
New columnist Bret Stephens writes drivel as the world burns.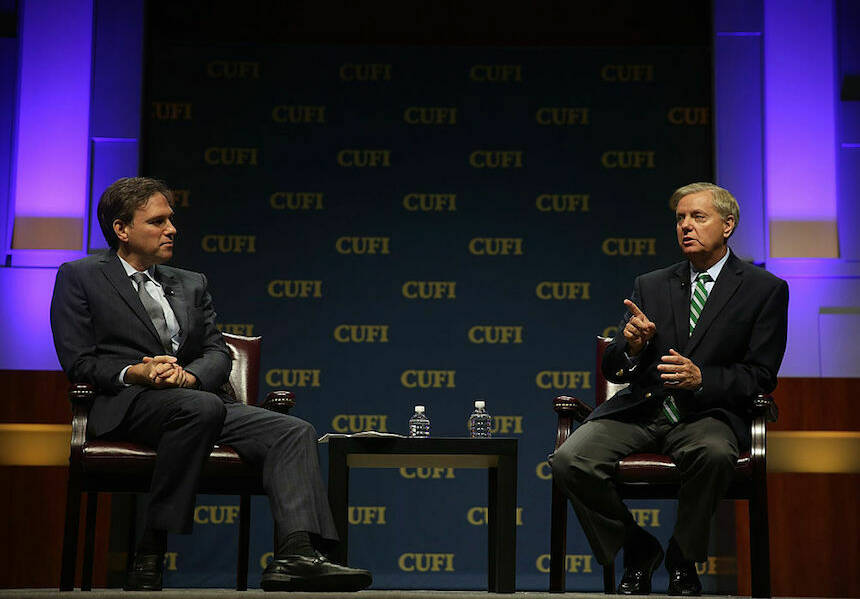 In late March, the New York Times' edi­to­r­i­al board called Pres­i­dent Trump's move to dis­man­tle Oba­ma-era cli­mate pro­tec­tions ​"deeply dis­may­ing," cit­ing ​"the rock-sol­id sci­en­tif­ic con­sen­sus that with­out swift action the con­se­quences of cli­mate change — ris­ing seas, more dev­as­tat­ing droughts, wide­spread species extinc­tion — are like­ly to get steadi­ly worse." Today the paper announced it has hired a cli­mate denier as an op-ed columnist.
False equivalence has been a fatal flaw in much mainstream climate coverage.
Bret Stephens, cur­rent­ly the Wall Street Jour­nal​'s deputy edi­to­r­i­al page edi­tor, has won a Pulitzer Prize. He has also writ­ten mul­ti­ple pieces cast­ing doubt on what in 2014 he called ​"the pur­port­ed threat of glob­al warm­ing." In 2010, fol­low­ing a hyped-up pseu­do-con­tro­ver­sy over a cli­mate researcher's emails, he cheer­ful­ly announced that the ​"sec­u­lar pan­ic" of ​"glob­al warm­ing is dead, nailed into its cof­fin one dev­as­tat­ing dis­clo­sure, defec­tion and re-eval­u­a­tion at a time."
"Here­with, then, I pro­pose a read­ers' con­test to invent the next pan­ic," he urged. ​"It must involve some­thing ubiq­ui­tous, invis­i­ble to the naked eye and prefer­ably mass-produced."
To be fair, the New York Times opin­ion page could use a few fresh voic­es. And while it may have been nice not to go with yet anoth­er Gen X, mid­dle-aged and/​or old white man, con­trar­i­an (read: con­ser­v­a­tive) views do have a place in the nation­al debate.
But whether cli­mate change exists is no longer a debate. False equiv­a­lence has been a fatal flaw in much main­stream cli­mate cov­er­age: Offer­ing equal space to two sides of a con­tro­ver­sy that doesn't exist, and has been fueled to the tune of hun­dreds of mil­lions of dol­lars by fos­sil fuel-fund­ed dis­in­for­ma­tion cam­paigns.
On the Times' own op-ed page in 2014, cli­mate sci­en­tist Michael Mann described how this ​"vir­u­lent strain of anti-sci­ence infects the halls of Con­gress, the pages of lead­ing news­pa­pers and what we see on TV." Tonight, Mann tweet­ed at the Times, sug­gest­ing they make Stephens read his column.
Thanks to this indus­try-fund­ed anti-sci­ence infec­tion, ​"Politi­cians, econ­o­mists, jour­nal­ists and oth­ers may have the impres­sion of con­fu­sion, dis­agree­ment or dis­cord among cli­mate sci­en­tists," sci­ence his­to­ri­an Nao­mi Orestes writes. But after ana­lyz­ing the abstracts of 928 (928!) peer-reviewed arti­cles about cli­mate change in sci­en­tif­ic jour­nals, she deter­mined, ​"that impres­sion is incorrect."
So when an inter­na­tion­al pan­el of lead­ing experts con­cludes that ​"con­tin­ued emis­sion of green­house gas­es will cause fur­ther warm­ing and … increas[e] the like­li­hood of severe, per­va­sive and irre­versible impacts for peo­ple and ecosys­tems," they mean it.
We have an admin­is­tra­tion whose offi­cial posi­tion—by all accounts—is to deny that cli­mate change exists, and prop up the indus­tries try­ing to exac­er­bate it. To bring up the obvi­ous: EPA admin­is­tra­tor Scott Pruitt has sued the agency he now runs 13 times, and a long­time Exxon­Mo­bil CEO is now run­ning the State Depart­ment (arguably, into the ground).
Trump's cab­i­net and their poli­cies are a best-case sce­nario for the fos­sil-fuel indus­try, and a worst-case sce­nario for the plan­et and every­one liv­ing on it. They jus­ti­fy their destruc­tion on the basis of not just a dif­fer­ence of opin­ion, but an actu­al falsity.
If the New York Times wants to hire a con­ser­v­a­tive, so be it. But the paper of record shouldn't spread the administration's lies for it.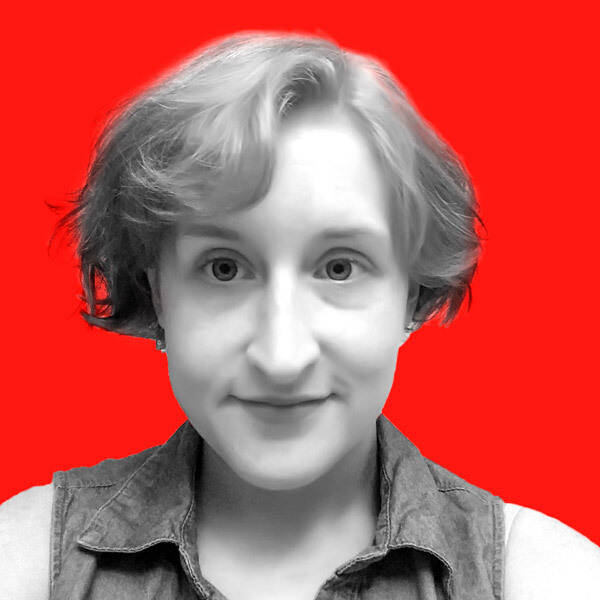 Kate Aronoff
is a Brook­lyn-based jour­nal­ist cov­er­ing cli­mate and U.S. pol­i­tics, and a con­tribut­ing writer at The Inter­cept. Fol­low her on Twit­ter @katearonoff.