Eric Hold­er, the first African-Amer­i­can attor­ney gen­er­al, takes over a Depart­ment of Jus­tice (DOJ) that has been AWOL in the strug­gle for racial justice.
In a glitzy Houston suburb, police shot and severely injured Robert Tolan, a 23-year-old black man, in the driveway of his parents' home.
"What the Bush admin­is­tra­tion did was to aban­don civ­il rights enforce­ment on behalf of African Amer­i­cans," said Ted Shaw, a Colum­bia Uni­ver­si­ty law pro­fes­sor and the for­mer direc­tor-coun­sel of the NAACP Legal Defense and Edu­ca­tion Fund.
Shaw's argu­ment is bol­stered by a 65-page Jan­u­ary report that revealed the DOJ, par­tic­u­lar­ly its Civ­il Rights Divi­sion, hired and fired career attor­neys based pri­mar­i­ly on their ide­o­log­i­cal allegiances.
The report sin­gled out Bradley Schloz­man, a for­mer senior divi­sion offi­cial, not­ing he used terms such as ​"com­mies" and ​"crazy libs" in e‑mails when describ­ing the kind of peo­ple he sought to fire and block from employ­ment at the agency. ​"In doing so, he vio­lat­ed fed­er­al law and Depart­ment pol­i­cy that pro­hibits dis­crim­i­na­tion in fed­er­al employ­ment based on polit­i­cal and ide­o­log­i­cal affil­i­a­tions, and com­mit­ted mis­con­duct," the report stated.
The DOJ's reluc­tance to enforce police mis­con­duct pro­vi­sions of the Vio­lent Crime Con­trol and Law Enforce­ment Act passed dur­ing the Clin­ton admin­is­tra­tion reflects the ide­o­log­i­cal lean­ings of Bush appointees. These pro­vi­sions autho­rize the attor­ney gen­er­al to file law­suits to reform police depart­ments that vio­late cit­i­zens' fed­er­al rights.
Accord­ing to the Lead­er­ship Con­fer­ence on Civ­il Rights, since 1997, the divi­sion has entered into sev­er­al con­sent decrees with police depart­ments across the coun­try – includ­ing those in Detroit, Los Ange­les, Pitts­burgh, and Wash­ing­ton, D.C., as well as the New Jer­sey State Police. How­ev­er, the divi­sion has not tak­en such action since Jan­u­ary 2004, despite an increase in claims of police brutality.
Much of the atten­tion on the Bush administration's DOJ involved the scan­dals about polit­i­cal­ly moti­vat­ed hir­ings and fir­ings and its jus­ti­fi­ca­tion for extreme inter­ro­ga­tion tech­niques (also known as tor­ture) on pris­on­ers tak­en in the so-called war on ter­ror. But it seems the Bush DOJ has been just as neg­li­gent in pro­tect­ing the con­sti­tu­tion­al rights of African Amer­i­cans as it has been in pre­vent­ing torture.
Accord­ing to research pub­lished in the Jan­u­ary 2009 Emer­gency Med­i­cine Jour­nal, about 98 per­cent of emer­gency-care doc­tors sur­veyed said police use exces­sive force to arrest and detain sus­pects. In a sur­vey of physi­cians across the Unit­ed States, 98 per­cent con­firmed they had treat­ed patients who were vic­tims of exces­sive police vio­lence. Unfor­tu­nate­ly, 71 per­cent said they had not report­ed these incidents.
But three recent exam­ples of police abuse in dif­fer­ent parts of the coun­try under­line the need for vig­i­lance in this arena.
On New Year's Day, Oscar Grant, a 22-year-old black man from Oak­land, Calif., was shot and killed at a train sta­tion by a Bay Area Rapid Tran­sit (BART) cop. Grant was shot in the back while face down on the floor with anoth­er offi­cer kneel­ing over him. A BART pas­sen­ger cap­tured the cold-blood­ed shoot­ing on a cell-phone cam­era. The footage lat­er aired on a local tele­vi­sion sta­tion, and then to the world through YouTube.
The shoot­ing sparked vio­lent protests and, two weeks lat­er, a mur­der charge against Johannes Mehser­le, the offend­ing BART cop. As of this writ­ing, Mehser­le remains in jail on a $3 mil­lion bond.
A lit­tle ear­li­er on Jan. 1, in New Orleans, plain-clothed offi­cers shot 22-year-old Adolph Grimes 14 times as he wait­ed in a parked car out­side of his grandmother's house. Police claim they shot Grimes in a gun bat­tle after he fired the first shot.
The New Orleans Times-Picayune described the gang of under­cov­er cops who shot him as being ​"dressed like tourists." Com­mu­ni­ty activists argue that Grimes, who was vis­it­ing from Hous­ton, had a per­mit for a hand­gun that he may have pulled out if he thought he was under attack.
At about 2 a.m. on Dec. 31, in the glitzy Hous­ton sub­urb of Bel­laire, police shot and severe­ly injured a 23-year-old black man named Robert Tolan in the dri­ve­way of his par­ents' home. Police say they thought Tolan had stolen the car he was dri­ving, although they had no rea­son for that sus­pi­cion. The inci­dent may have gone unno­ticed were Tolan not the son of for­mer St. Louis Car­di­nal base­ball play­er Robert Tolan.
Hold­ing cops account­able for this kind of behav­ior is the Jus­tice Department's role, and we all have a stake in assur­ing that Hold­er fills it well.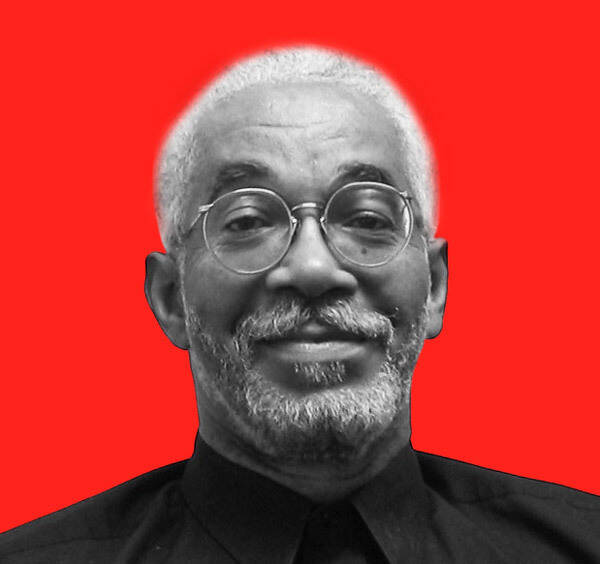 Sal­im Muwakkil
is a senior edi­tor of
In These Times
, where he has worked since
1983
. He is the host of The
Sal­im Muwakkil
show on WVON, Chicago's his­toric black radio sta­tion, and he wrote the text for the book
HAROLD: Pho­tographs from the Harold Wash­ing­ton Years
.