Will Congress Block an Attack on Syria?
Congress members are clamoring to be consulted, but few publicly oppose intervention.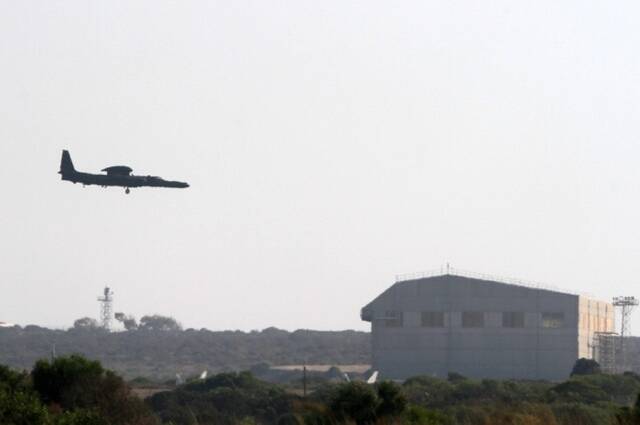 Advo­cates of using U.S. mil­i­tary force against forces loy­al to Syr­i­an Pres­i­dent Bashar al-Assad have long made their case with­out suc­cess. But fol­low­ing a chem­i­cal weapons attack on civil­ians alleged­ly com­mit­ted by Assad's forces last week, the Unit­ed States inched clos­er to mil­i­tary intervention.
'I think that Democrats are naturally reluctant to question a Democratic commander-in-chief," Grayson continues. '[But] I feel comfortable making this judgment [against military intervention] based upon what I've seen and what I've heard, and I think that's part of my job.'
On Mon­day, Sec­re­tary of State John Ker­ry called the attack that left hun­dreds dead a ​"moral obscen­i­ty" and gave the strongest indi­ca­tion to date that the Unit­ed States could be inter­ven­ing mil­i­tar­i­ly. As Unit­ed Nations inspec­tors con­tin­ue their inves­ti­ga­tions into last week's attacks, Pres­i­dent Oba­ma says the Unit­ed States has already ​"con­clud­ed" that the Assad régime is responsible.
Reports indi­cat­ed that a U.S. attack on spe­cif­ic tar­gets in Syr­ia could take as place as soon as Thurs­day. But on Wednes­day night, hours after deliv­er­ing a speech to com­mem­o­rate the 50th anniver­sary of the March on Wash­ing­ton, Pres­i­dent Oba­ma said in an inter­view that he had not yet come to a decision.
As the Oba­ma admin­is­tra­tion mulls its course of action, oppo­si­tion is slow­ly emerg­ing in Con­gress, which is sched­uled to be on sum­mer recess until Sep­tem­ber 9. So far, near­ly all of that oppo­si­tion has focused not on the inter­ven­tion itself, but on the exec­u­tive branch's lack of con­sul­ta­tion with Congress.
Two main let­ters — one signed most­ly by Repub­li­cans and the oth­er signed by all Democ­rats — make essen­tial­ly the same demand: that Con­gress be able to ful­fill its con­sti­tu­tion­al oblig­a­tion of approv­ing any dec­la­ra­tion of war. But Oba­ma might argue that an attack on Syr­ia would not amount to war. The pres­i­dent did not obtain con­gres­sion­al approval pri­or to the U.S. inter­ven­tion in Libya in March 2011.
On Wednes­day, Rep. Scott Rigell (R‑Va.) sent a let­ter to the White House demand­ing that the Pres­i­dent con­sult Con­gress before tak­ing any action. The let­ter has 140 sig­na­to­ries as of Thurs­day after­noon, includ­ing a hand­ful of Democ­rats. The let­ter also calls for Con­gress to recon­vene at the President's request.
Mean­while, on Thurs­day after­noon, Rep. Bar­bara Lee (D‑Calif.) sent anoth­er let­ter to the White House with the sig­na­tures of 54 Demo­c­ra­t­ic mem­bers of Con­gress. The let­ter asks for ​"an affir­ma­tive deci­sion of Con­gress pri­or to com­mit­ting any U.S. mil­i­tary engage­ment to this com­plex crisis."
Asked if he thinks the let­ter's lan­guage is too weak, Robert Naiman, pol­i­cy direc­tor at Just For­eign Pol­i­cy and an oppo­nent of mil­i­tary inter­ven­tion in Syr­ia, says, ​"It's an orga­niz­ing tool. It's com­plete­ly sen­si­ble. You try and take the thing you can ral­ly the most peo­ple around."
​"Any­thing that slows the attack down, that delays it, pro­vides time to argue against it," says Dave Swan­son, an anti-war activist and co-founder of Root­s­Ac­tion, an online pro­gres­sive advo­ca­cy group. ​"And so any­thing that Con­gress does that helps delay [an attack] should be pursued."
But while a grow­ing num­ber of leg­is­la­tors have raised objec­tions on con­sti­tu­tion­al or pro­ce­dur­al grounds, far few­er mem­bers of Con­gress have actu­al­ly offered cri­tiques of an even­tu­al inter­ven­tion itself. A recent poll found that a major­i­ty of Amer­i­cans, 60 per­cent of respon­dents, were against inter­ven­ing in Syr­ia. Only 9 per­cent said they were in favor.
The Unit­ed States' poten­tial mil­i­tary part­ners have been checked by their own leg­isla­tive bod­ies. The British Par­lia­ment returned ear­ly from its sum­mer break to take up on debate on the issue, and on Thurs­day night, the House of Com­mons vot­ed nar­row­ly against a strike on Syr­ia. French Pres­i­dent François Hol­lande has called for a spe­cial leg­isla­tive ses­sion on Sep­tem­ber 4.
The Oba­ma admin­is­tra­tion, on the oth­er hand, has not indi­cat­ed it has any inter­est in hav­ing Con­gress return from its sum­mer recess to take up debate on Syr­ia. The pres­i­dent has report­ed­ly briefed Speak­er John Boehn­er, and the White House briefed select mem­bers in a tele­con­fer­ence on Thurs­day night. After the call, Rep. Eliot L. Engel (D‑N.Y.), the rank­ing Demo­c­rat on the House Com­mit­tee on For­eign Affairs, said he believed the admin­is­tra­tion had suf­fi­cient evi­dence of a chem­i­cal attack by Al-Assad, while Rep. Howard (Buck) McK­eon (R‑Calif.), chair of the House Armed Ser­vices Com­mit­tee, said Oba­ma still had a ​"big sell" ahead to con­vince Con­gress and the pub­lic of the need for mil­i­tary action.
Phyl­lis Ben­nis of the Insti­tute for Pol­i­cy Stud­ies crit­i­cized the lack of oppo­si­tion among con­gres­sion­al Democ­rats thus far.
​"I think that there has been a pret­ty shame­ful reluc­tance from con­gres­sion­al lib­er­als who don't sup­port this — when you talk to them they will tell you they don't sup­port it, they agree with Gen­er­al Dempsey [chair­man of the Joint Chiefs of Staff] that it won't work, they were glad ear­ly on that Pres­i­dent Oba­ma seemed so resis­tant to the pres­sures around him to go to war — but are say­ing noth­ing in pub­lic and are doing noth­ing to con­vene the Con­gress to move on this," Ben­nis says. ​"I think it's a very seri­ous prob­lem that this becomes a par­ti­san issue, that we're only gonna fight against it if the oth­er par­ty is doing it.
​"The irony is mem­bers of Con­gress and the pres­i­dent do not face polit­i­cal risks to say no to inter­ven­tion in Syr­ia," says Ben­nis, point­ing to the polling data. ​"We have to rec­og­nize some of that oppo­si­tion is for real­ly bad rea­sons. … We can't pre­tend it's all because peo­ple under­stand either the legal or the moral impli­ca­tions, but nonethe­less it's not a polit­i­cal risk at the pub­lic level."
As of Thurs­day after­noon, only three Demo­c­ra­t­ic mem­bers in Con­gress have come out pub­licly against a poten­tial intervention.
​"While the use of chem­i­cal weapons is deeply trou­bling and unac­cept­able, I believe there is no mil­i­tary solu­tion to the com­plex Syr­i­an cri­sis," Bar­bara Lee said in a state­ment on Face­book. Lee was the only mem­ber of Con­gress to vote against the Autho­riza­tion for Use of Mil­i­tary Force in Sep­tem­ber 2001.
Rep. Jim McGov­ern (D‑Mass.) said in a state­ment, ​"We must … remain very cau­tious about mil­i­tary inter­ven­tion in light of the ter­ri­ble price our sol­diers and their fam­i­lies have already paid in Iraq and Afghanistan."
But the most vocal oppo­nent on the Demo­c­ra­t­ic side so far is Rep. Alan Grayson (D‑Fla.). ​"I don't under­stand or see how this has any­thing to do with us," Grayson tells In These Times. ​"This is one of those rare occa­sions when I have to agree with Don­ald Rums­feld. It just doesn't impli­cate any vital nation­al secu­ri­ty inter­est of the U.S. Sec­ond­ly, the evi­dence that the Syr­i­an High Com­mand delib­er­ate­ly autho­rized the use of a chem­i­cal weapons attack on its own pop­u­la­tion is at this point ambiguous."
​"I'm sure that the Repub­li­cans are sali­vat­ing over the oppor­tu­ni­ty to sec­ondguess the Pres­i­dent after what­ev­er hap­pens, hap­pens. And I think that Democ­rats are nat­u­ral­ly reluc­tant to ques­tion a Demo­c­ra­t­ic com­man­der-in-chief," Grayson con­tin­ues. ​"I feel com­fort­able mak­ing this judg­ment based upon what I've seen and what I've heard, and I think that's part of my job. I'm open to any sort of dis­cus­sion, but the Pres­i­dent hasn't made the case to me, or to the Amer­i­can peo­ple about why this action in Syr­ia impli­cates any vital nation­al interest."
The Pro­gres­sive Democ­rats of Amer­i­ca pushed for mem­bers of the Con­gres­sion­al Pro­gres­sive Cau­cus to sign on to Bar­bara Lee's let­ter. PDA Direc­tor Tim Car­pen­ter attrib­ut­es the lack of oppo­si­tion on the Demo­c­ra­t­ic side of the aisle to a com­bi­na­tion of fac­tors: the fact that Con­gress is on recess, a gen­er­al reluc­tance to crit­i­cize a pres­i­dent of the same par­ty, and hes­i­ta­tion on the part of some leg­is­la­tors to take a strong stand before being briefed offi­cial­ly on the matter.
​"I'm not shocked by any means," Car­pen­ter says of the lack of oppo­si­tion. ​"I think it under­scores the impor­tant work we have to do. The ques­tion for [us] is where is the rest of the Con­gres­sion­al Pro­gres­sive Cau­cus? It's one thing to say you're a mem­ber of the Pro­gres­sive Cau­cus, it's anoth­er thing to lead. We worked the entire Pro­gres­sive Cau­cus, all 72 mem­bers strong, to be sign­ing that let­ter, so there's a gap right now."
Paul Kawi­ka Mar­tin of Peace Action says the rel­a­tive lack of oppo­si­tion in Con­gress might also have to do with the way the admin­is­tra­tion has adver­tised the poten­tial inter­ven­tion. Pres­i­dent Oba­ma has said he is not inter­est­ed in a ground inva­sion and that any inter­ven­tion would be short-term and lim­it­ed in scope.
​"There's cer­tain­ly no appetite in Con­gress for boots on the ground," Mar­tin says. ​"I think there are some who would nor­mal­ly be opposed to var­i­ous types of mil­i­tary inter­ven­tion that may sup­port Tom­a­hawk mis­siles from the Mediter­ranean Sea … If it doesn't have to do with troops on the ground, I think some Democ­rats are less like­ly to oppose Obama."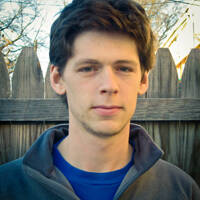 Cole Stan­gler
writes about labor and the envi­ron­ment. His report­ing has also appeared in The Nation, VICE, The New Repub­lic and Inter­na­tion­al Busi­ness Times. He lives in Paris, France. He can be reached at cole[at]inthesetimes.com. Fol­low him
@colestangler
.