Labor Opponents Already Have The Next 'Friedrichs' SCOTUS Case Ready to Go Under Trump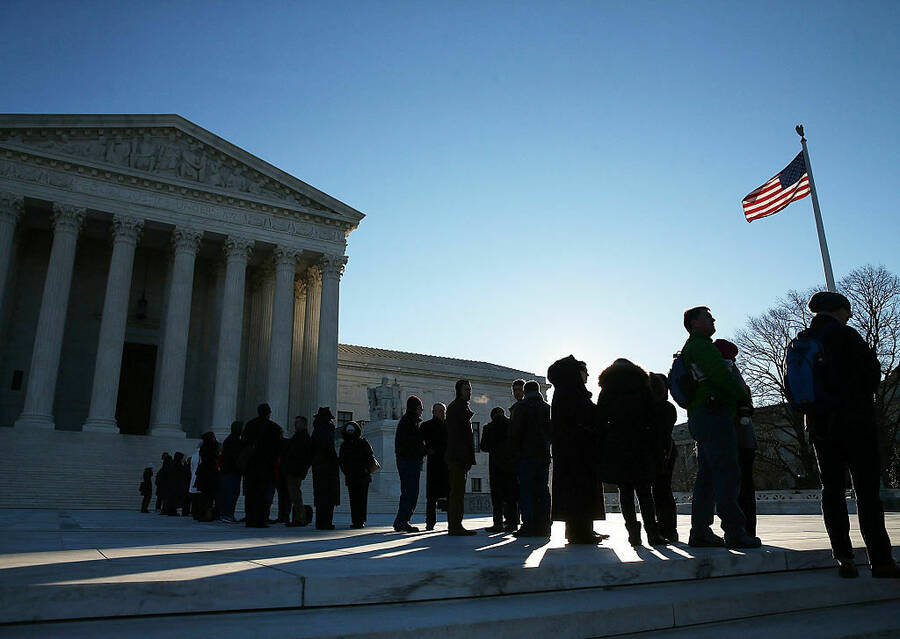 The Supreme Court gave unions an unex­pect­ed vic­to­ry last year when it issued a deci­sion in a case that had threat­ened to take away the right of pub­lic sec­tor unions to col­lect dues from work­ers they rep­re­sent. That win may be short-lived.
Friedrichs v. Cal­i­for­nia Teach­ers Asso­ci­a­tion was meant to be the cap­stone in decades of cas­es that sought to have the courts deter­mine that fair-share fees for pub­lic sec­tor work­ers are uncon­sti­tu­tion­al. Fair-share fees, or agency fees, require work­ers rep­re­sent­ed by a union to pay the por­tion of fees that cov­ers col­lec­tive bar­gain­ing. They seek to bal­ance the worker's right to dis­sent from the union by relin­quish­ing mem­ber­ship and not pay­ing for activ­i­ties that aren't relat­ed to col­lec­tive bar­gain­ing, with the union's right to avoid free rid­ers and not be forced to rep­re­sent a work­er who con­tributes nothing.
The Supreme Court, large­ly through deci­sions writ­ten by Jus­tice Samuel Ali­to, had indi­cat­ed that its 1977 case that allowed for fair-share fees in the pub­lic sec­tor was ripe for a rare over­turn­ing by the Court. It all but invit­ed a chal­lenge. Sev­er­al cas­es were in the pipeline, but Friedrichs took the unusu­al approach of con­ced­ing before each low­er court that it should be dis­missed so that it could move quick­ly to the Supreme Court. Friedrichs faced a hos­tile oral argu­ment before a con­ser­v­a­tive major­i­ty; unions braced for the worst. Then, as the Court was draft­ing its opin­ion, Jus­tice Antonin Scalia died, and with him, so did Friedrichs. The Supreme Court issued a tied 4 – 4 deci­sion affirm­ing the low­er court in March.
How­ev­er, there is anoth­er case in the pipeline that was stayed pend­ing the out­come of Friedrichs. That case, which began as Rauner v. AFSCME, was orig­i­nal­ly brought by the ultra-wealthy Repub­li­can Illi­nois Gov. Bruce Rauner, who — short­ly after tak­ing office — issued an exec­u­tive order plac­ing all fair-share fees in an escrow account, rather than turn­ing them over to unions. But Rauner screwed up a basic part of the case because he didn't have stand­ing to bring the case.
A fed­er­al judge wrote that Rauner ​"has no per­son­al inter­est at stake. He is not sub­ject to the fair share fees require­ment. Instead, he essen­tial­ly claims to have a duty to pro­tect the First Amend­ment rights of all pub­lic employ­ees in the state … In effect, he seeks to rep­re­sent the non-mem­ber employ­ees sub­ject to the fair share pro­vi­sions of the col­lec­tive bar­gain­ing agree­ments. He has no stand­ing to do so. They must do it on their own."
To fix the prob­lem, employ­ees filed as inter­venors ("undoubt­ed­ly with the Governor's bless­ing," as the judge not­ed), with the back­ing of the Nation­al Right to Work Legal Defense Foun­da­tion and the Lib­er­ty Jus­tice Center.
Janus v. AFSCME, named after one of the work­ers, is pur­su­ing the same strat­e­gy as Friedrichs in try­ing to get to the Supreme Court quick­ly. The Janus plain­tiffs filed their sec­ond amend­ed com­plaint in July, stat­ing that the Supreme Court's 1977 Abood v. Detroit Board of Edu­ca­tion case, which per­mit­ted fair-share fees, remains good law, and all but invit­ed the Dis­trict Court in the North­ern Dis­trict of Illi­nois to dis­miss their com­plaint. The Dis­trict Court did so, and in their appeal to the Sev­enth Cir­cuit Court of Appeals, the plain­tiffs sim­i­lar­ly state that their case must be dis­missed. The goal, of course, is to get the case in front of the Supreme Court just as a Don­ald Trump appointee to the Court is seated.
Seat­tle Uni­ver­si­ty School of Law pro­fes­sor Char­lotte Gar­den explains that this strat­e­gy also ​"allows the case to go up with­out a fac­tu­al record. This means that there is no record that the unions can point the jus­tices to in order to show the impor­tance of agency fees."
In Friedrichs, Jus­tices Ruth Gins­burg and Stephen Brey­er tried to give the union's attor­ney the oppor­tu­ni­ty to state what he would have put in the record if he had had the oppor­tu­ni­ty to do so. But, as Gar­den explains, ​"being asked to make a prof­fer before the Supreme Court is tricky with­out the abil­i­ty to engage in discovery."
The Janus case is almost iden­ti­cal to the Friedrichs case in that both are premised on the idea that there is no line in the pub­lic sec­tor between polit­i­cal and non-polit­i­cal activ­i­ty. Con­ser­v­a­tives jus­tices have firm­ly embraced this ratio­nal, as was evi­dent dur­ing the Friedrichs oral argu­ment when Chief Jus­tice John Roberts chal­lenged California's attor­ney to give his ​"best exam­ple of some­thing that is nego­ti­at­ed over in a col­lec­tive bar­gain­ing agree­ment with a pub­lic employ­er that does not present a pub­lic pol­i­cy ques­tion." The attor­ney respond­ed that mileage reim­burse­ment rates were such an exam­ple. Roberts shot back, ​"That's mon­ey. That's how much mon­ey is going to have to be paid to the teach­ers. If you give more mileage expens­es, that costs more money."
If every­thing that a pub­lic sec­tor union does is polit­i­cal, then it is a much short­er line to find that a work­er should not have to pay any part of the costs of col­lec­tive bar­gain­ing. This would be a very wor­ri­some con­clu­sion for unions, which must do what they can now to stop such an out­come from happening.
As Democ­rats and the labor move­ment pre­pare for a pos­si­ble fight over Trump's immi­nent appoint­ment to the Supreme Court, they should rec­og­nize that sev­er­al major labor cas­es, brought by some of labor's most per­sis­tent ene­mies, are wait­ing in the wings. Sen­a­tors should ques­tion nom­i­nees about their view of Abood and oth­er Supreme Court prece­dents that pro­tect pub­lic employ­ees' labor rights. And if labor has any sway with­in the Demo­c­ra­t­ic Par­ty, it should make it clear that these issues should be dis­qual­i­fy­ing for any new appoint­ment to the Court.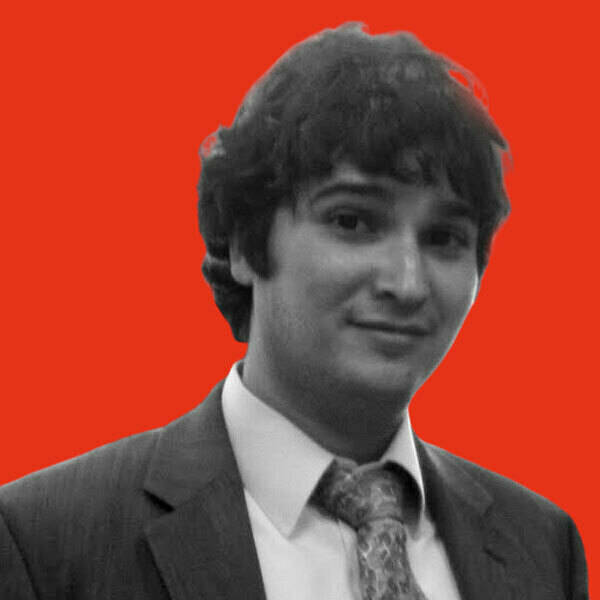 Moshe Z. Mar­vit is an attor­ney and fel­low with The Cen­tu­ry Foun­da­tion and the co-author (with Richard Kahlen­berg) of the book Why Labor Orga­niz­ing Should be a Civ­il Right.