Voting Doesn't Have To Be Winner-Take-All
To get people engaged in politics, we need an electoral system based on proportional representation.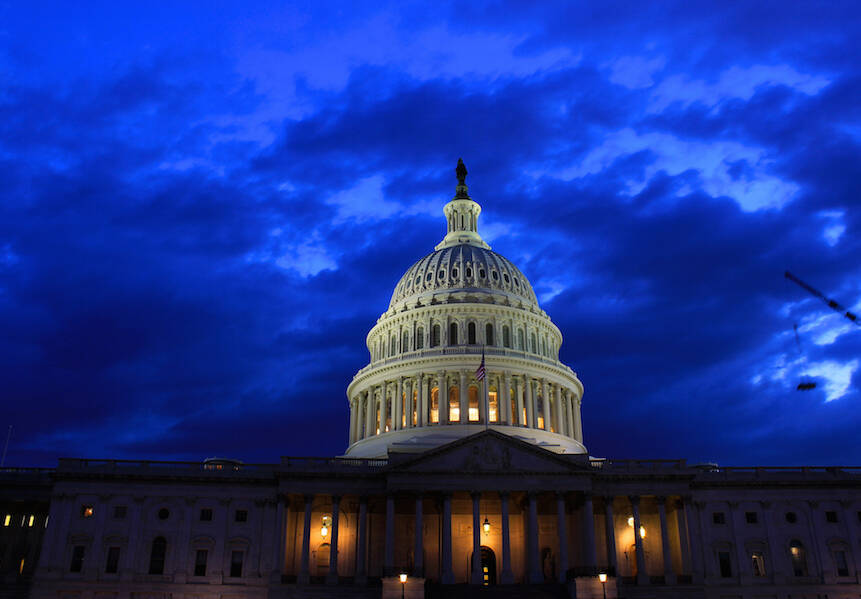 Pro­gres­sives suf­fered a ter­ri­ble defeat in Novem­ber 2016.
While the majority would elect most of the seats, voters outside the majority could elect at least one representative who shares their interests—including every Latino voter in Texas, every Republican in Massachusetts and every Democrat in rural America.
Thanks, in part, to a flawed can­di­date with a flawed cam­paign, all three branch­es of the fed­er­al gov­ern­ment are in the hands of the far Right. At a state and local lev­el, the Left has been con­sis­tent­ly out-orga­nized by school-pri­va­tiz­ers, granny-starvers and water-poi­son­ers. There can be no elec­toral sub­sti­tute for the chal­leng­ing work of orga­niz­ing grass­roots oppo­si­tion to these reac­tionary ide­o­logues. But reform­ing the mechan­ics of Amer­i­can elec­tions is a nec­es­sary, albeit insuf­fi­cient, ele­ment of a left resurgence.
Trump and the Repub­li­cans con­trol the White House and Con­gress only because the demo­graph­ic groups that lean Repub­li­can — the old, the white and the well-off (a shrink­ing minor­i­ty of Amer­i­cans) — vote at a much high­er rate than those demo­graph­ic groups that lean Demo­c­ra­t­ic — the young, the non­white and the poor.
Non­vot­ers con­sis­tent­ly give two rea­sons for not vot­ing: They are ​"too busy" or ​"not inter­est­ed." The Pew Research Cen­ter reports that non­vot­ers are also more like­ly than vot­ers to think ​"issues in D.C. don't affect me" and ​"vot­ing doesn't change things," beliefs that reflect their alien­ation from our nation's polit­i­cal life.
One way to coun­ter­act such dis­af­fec­tion is to give peo­ple a chance to vote with enthu­si­asm, to believe that when they vote for a mem­ber of Con­gress, they will be help­ing elect some­one who will rep­re­sent their inter­ests rather than those of cor­po­rate Democ­rats or right-wing Repub­li­cans. To make that hap­pen, we must change our win­ner-take-all vot­ing sys­tem, which is the foun­da­tion of our two-par­ty sys­tem, and replace it with pro­por­tion­al representation.
On Nov. 8, 2016, Main­ers took what could be a step in that direc­tion when they vot­ed 52 to 48 per­cent in sup­port of a bal­lot mea­sure that insti­tut­ed a ranked choice vot­ing (RCV) sys­tem for statewide and U.S. con­gres­sion­al races.
RCV is easy for vot­ers: You rank the can­di­dates in order of choice, know­ing that your back­ups will only count if your first choice is in last place and defeat­ed. That means more votes count and there are no more ​"spoil­ers."
To that end, Fair­Vote, a non­par­ti­san elec­tion reform group, has draft­ed the Fair Rep­re­sen­ta­tion Act, which, if passed by Con­gress, would imple­ment a sys­tem of pro­por­tion­al rep­re­sen­ta­tion for all U.S. House races. It would replace our win­ner-take-all, sin­gle-win­ner con­gres­sion­al dis­tricts with few­er, mul­ti-win­ner dis­tricts. In these new dis­tricts, three, four or five win­ners would be select­ed by RCV. While the major­i­ty would elect most of the seats, vot­ers out­side the major­i­ty could elect at least one rep­re­sen­ta­tive who shares their inter­ests — includ­ing every Lati­no vot­er in Texas, every Repub­li­can in Mass­a­chu­setts and every Demo­c­rat in rur­al America.
Ger­ry­man­dered dis­trict lines would not deter­mine who wins the elec­tion: Vot­ers would.
"We've seen an explo­sion of peo­ple who want to build on what Maine did in adopt­ing ranked choice vot­ing," says Rob Richie, the exec­u­tive direc­tor of Fair­Vote. ​"Peo­ple are hav­ing big mee­tups and strat­e­gy ses­sions about next steps. I expect we'll see new waves of local and state bal­lot mea­sures and leg­isla­tive action."
Rep. Don Bey­er (D‑Va.) plans to intro­duce the Fair Rep­re­sen­ta­tion Act in Con­gress. It's a reform whose time has come.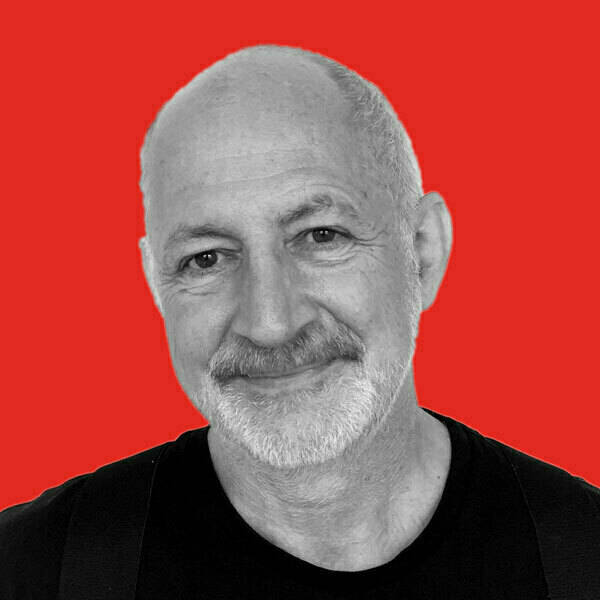 Joel Blei­fuss, a for­mer direc­tor of the Peace Stud­ies Pro­gram at the Uni­ver­si­ty of Mis­souri-Colum­bia, is the edi­tor & pub­lish­er of In These Times, where he has worked since Octo­ber 1986.