Winning the White Working Class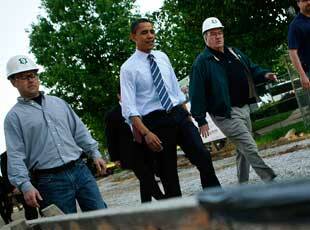 FORT WAYNE, IND. — Tom Lewandowski, a former General Electric factory worker, heads the central labor union council in this northeastern Indiana city of a quarter million people. Once an industrial powerhouse, Fort Wayne is still a manufacturing center despite decades of plant closings that have often been due to jobs being moved overseas.
Although socialists were powerful in local politics here before World War I, the town is now a Republican stronghold – even among many blue-collar workers – in a state that hasn't voted for a Democratic president since 1964. Fort Wayne, says Lewandowski, his wide grin flashing, is ​"a red stain on the red state."
As a labor leader, Lewandowski remained neutral in the Indiana primary, which Sen. Hillary Clinton (D-N.Y.) narrowly won, but he personally supported Sen. Barack Obama (D-Ill.) (after his first choice, John Edwards, dropped out of the race). Obama's ​"organizer mindset" appealed to Lewandowski, who has been building a working-class community affiliate of the labor movement. Obama's March 18 Philadelphia speech on race in America further impressed him.
Now Lewandowski wants Obama to take another big step, one that could strengthen Obama's appeal among white working-class voters who have gravitated more toward Clinton, as they did again in Indiana and North Carolina.
"Like what he did with his Philadelphia speech on race, he needs a speech on class," Lewandowski says. ​"But, of course, we don't have class in America."
Obama would do well to take Lewandowski's advice. Despite Obama's denunciation of the power of special interests and his increasing references on the campaign trail to trade and jobs, he has not been as eloquent a champion of workers as he has been of general political reform.
Before the April and early May primaries, cultural and racial politics seemed to throw the Obama campaign off its stride, especially as the controversy over Obama's former minister, the Rev. Jeremiah Wright, smoldered, then flared again. It angered Don Lutes, a retired steelworker and union official from Griffith, Ind., who voted early for Clinton.
"All this came out with the Rev. Wright and this [former Weatherman] Bill Ayers deal," Lutes says. ​"I can't believe he knew this Ayers. They bombed the Capitol. How could he associate with people like that? That really turned me off. And [Obama's] wife says this is the first time she felt proud of being an American. That's what Rev. Wright teaches."
Lutes says he knew many former steelworkers felt the same way, some claiming they would vote for McCain rather than Obama. But Lutes says that regardless of the candidate in the fall, he will be ​"sticking with the Democrats. Our country is down so much."
On April 30, the day after Obama repudiated Wright, Lutes called back. "[Obama] cleared up a lot by denouncing his minister," Lutes said. ​"That helped a lot. If I'd known that he'd denounce the reverend, I would have voted for him." But he worries it will be an uphill battle, as he hears local Republicans plan to exploit the controversies in the general election and hears ​"constantly" that ​"a lot of white people will not vote for a black person."
Yet Obama may be able to make it through this racial and cultural minefield. Just as he has tried to explore the nation's racial history candidly, he needs to make his campaign a crusade to overcome economic inequality and class divisions.
Even when losing to Clinton, Obama has polled respectably in most states among working-class white Democrats (running, it should be noted, against another Democrat, not conservative Republican McCain). And if he is nominated, he can win independents and most of those Clinton supporters – especially her disproportionate share of working-class women who are strongly pro-Democratic.
If economic issues continue to dominate voters' minds, Democrats should be able to portray McCain as a continuation of both President Bush's policies and a badly functioning economy. And despite some real working-class conservatism, there's also strong evidence that a deep reservoir of support exists among working-class voters for progressive economic policy – if Democrats can tap it.
Obama may have been off target in his analysis when he talked about working-class voters clinging to religion, guns, anti-abortion views and criticism of trade out of longtime frustration. But he was right that many Americans are bitter and angry.
Bitterness on the street
After the Zollner Piston auto-parts plant in Fort Wayne slashed employment and moved production overseas, Rich Schweyer, 38, retrained from auto-parts producer to a paralegal – and now makes half of what he did as a factory worker.
"There's one message I tried to get across to the Obama campaign," says Schweyer. ​"They keep talking about casualties from Iraq as forgotten soldiers. I consider myself a casualty, part of the forgotten middle class. I think a prop for society is a strong middle class, and it's gone."
He adds: ​"I understand what Obama was talking about, when he talked about bitterness. I am bitter."
There was plenty of bitterness in the Meadowbrook neighborhood of New Haven, a modest-income, largely white and Republican suburb of Fort Wayne.
Tom Topp, 59, was walking with his granddaughter one April afternoon.
"There's nobody to vote for me," he says. ​"I voted once for Clinton, Bill, but not for these people. They all suck. Democrats are going to raise taxes, and Republicans got the world screwed up. I ain't got a voice. I was a Democrat. I don't even like the Democrats now. Obama, I hate, not because he's black, but I don't like his talk. I just want to stay out of it." Pointing to his granddaughter, Topp concludes, ​"I'm worried about the future, if there's going to be one."
Although Robin Marcum, 52, says she usually doesn't vote, the non-union auto-parts worker says she was planning to vote for Obama in the primary.
"It sounds like he's leaning to overhauling NAFTA," she says. ​"They slit our throats with that." She's most concerned about healthcare, education and jobs. ​"I would like national healthcare," she says, noting that her health insurance premium at work quadrupled this year, even though her wages have been frozen at $12.15 an hour for four years. ​"If England and Canada can do it, why can't we, even if we have to pay more for it?"
Just as many Democrats support Hillary because of her association with Bill and better economic times, Marcum is one of many Hoosiers who rejects her because of the ex-president's record, especially on trade deals. ​"Obama says we're living paycheck to paycheck," she says. ​"A lot of us are. Something has to be done. The rich are getting richer and the poor are getting poorer."
Winning the support of white working-class voters will be a hard contest this fall. Unlike the prevailing sentiment before the Iowa caucuses that Democrats had many good choices, the mood in Indiana among many working-class whites seemed tepid toward all three remaining candidates.
Whither the working class?
Pundits have debated for years whether the white working class is becoming more conservative and, if so, if it's because cultural issues are trumping economic issues. But the debate is often confused because there's no agreement on how to define ​"working class." The evidence shifts depending on whether analysts define working class as people without a college degree, people in the lower third (or two-thirds) of income or by occupation (which often leaves many service-sector jobs out of the working class).
Princeton political scientist Larry Bartels recently weighed in with his new book, Unequal Democracy: The Political Economy of the New Gilded Age. He argues that since the 1950s, lower-income voters have remained more loyal to the Democrats than middle- and upper-income voters, and that most of the declining support from whites reflects the shift away from the Democratic ​"solid South" in the days of segregation. Republicans, by contrast, have gained mainly from middle- or upper-income voters, though many of those are modestly affluent voters who by other standards would be called working class (say, a household with a firefighter husband and nurse wife).
Bartels also argues that election surveys show that economic issues remain the most important for voters – especially for low-income voters – even though cultural issues have grown in importance (but notably faster for upper-income voters than for lower-income voters, contrary to popular views).
The National Election Study survey from 2004 shows strong voter sympathy for ​"working-class people" and for greater equality, even though many voters have no idea how rapidly the disparity in incomes and wealth has grown over the past two decades. The rise of conservative ideology has fed that misperception, since conservatives who pay more attention to the news are much less likely to acknowledge inequality than less-"informed" conservatives, according to research Bartels cites from political scientist John Zaller.
Bartels concludes that, despite many progressive values, Americans have a shortsighted view of their own economic interests, which has diproportionately helped Republicans win presidential elections. Although average Americans fare better economically under Democratic administrations, they often vote on the basis of election-year economic cues that mislead about broader trends. And even though Americans favor many redistributive policies, they also support tax cuts – which typically skew toward the rich.
Using different definitions, political scientists Ruy Teixeira and Alan Abramowitz argue in ​"The Decline of the White Working Class and the Rise of a Mass Upper Middle Class," a Brookings Institution paper, that the white working class has abandoned the Democratic Party. But never fear, a new upper-middle class is expanding and is more favorable to Democrats, while the white working class is disappearing.
They rely on a more complex but shifting definition that includes occupation, income and education, but their definition still has serious problems. For example, the authors define people out of the working class simply by virtue of their earning more as the country became more affluent or by virtue of having a college degree. More money or education may make a difference in people's outlook without necessarily moving them out of the working class (which Tom Lewandowski defines as ​"anyone who has to sell time for money"). More accurately, the working class has become broadly varied by income, ethnicity, education, occupation and consumption patterns – and with fewer institutions, like unions, to create a cohesive class identity.
By combining voter survey information occupation, education, income and self-identification, Teixeira and Abramowitz suggest that voter identification with the Democratic Party has dropped much more rapidly among lower socioeconomic status voters than among middle- or upper-status voters, even though lower-status voters are still much more Democratic. And even at the same income level, they write, voters with a college education are more likely than voters without a college degree to have voted for Al Gore or John Kerry.
They conclude that Republicans haven't won over these lower-class whites with cultural issues like abortion. Rather, conservative working-class whites have abandoned Democrats as the parties became more ideologically polarized (and as African Americans challenged old racial politics). But even though their picture of the white working class seems less favorable to Democrats than Bartels', Teixeira and Abramowitz conclude that the same issues that favored Democrats in 2006 will continue to help them reduce the GOP advantage among white working-class voters.
Similarly, according to Democratic strategists Stan Greenberg and James Carville, Democrats can prevail with a message of ​"middle-class populism," focusing on attacking corporate interests, addressing rising health and gasoline costs, speaking about the outsourcing of jobs, advocating middle-class tax cuts, and breaking the congressional gridlock. Teixeira and Abramowitz would fine-tune that message to emphasize not just the squeeze on workers but also their hope for opportunity. Such ​"aspirational populism," they argue, could also appeal to what they describe as the growing upper-middle class.
But it is also true that all levels of the working class and middle class are either treading water – or outright drowning – as the top 1 percent's wave of economic fortunes rises – and as the influence of corporations, financial markets and the very rich has grown dramatically.
If Obama ever gives the speech that Tom Lewandowski wants, he will have to acknowledge the experiences of a broadly defined working class. He will need to take on the extreme inequalities of wealth, income and power that undermine the potential for shared prosperity, security and opportunity. And he will have to make clear how he would lead a government committed to giving all working people concrete, believable reasons for the hope he has been promising.
"It seems like nobody makes a change, no matter who you elect," retired Fort Wayne autoworker Larry Johnston says. ​"We elected Democrats, and they didn't change anything. But we need a change, and I don't think McCain will make a change."
After weighing Clinton, who he thought exaggerates her experience, and Obama, Johnston – like his wife and 99-year-old mother – decided to vote for Obama.
Can Obama ultimately win over disillusioned working-class whites? Yes, he can … maybe.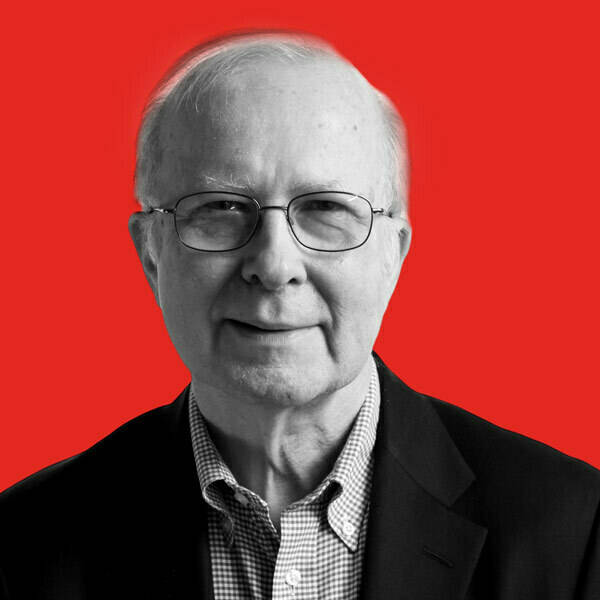 David Moberg, a former senior editor of In These Times, was on staff with the magazine from when it began publishing in 1976 until his passing in July 2022. Before joining In These Times, he completed his work for a Ph.D. in anthropology at the University of Chicago and worked for Newsweek. He received fellowships from the John D. and Catherine T. MacArthur Foundation and the Nation Institute for research on the new global economy.