Winning the White Working Class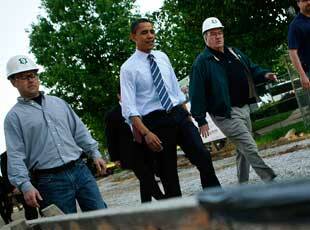 FORT WAYNE, IND. — Tom Lewandows­ki, a for­mer Gen­er­al Elec­tric fac­to­ry work­er, heads the cen­tral labor union coun­cil in this north­east­ern Indi­ana city of a quar­ter mil­lion peo­ple. Once an indus­tri­al pow­er­house, Fort Wayne is still a man­u­fac­tur­ing cen­ter despite decades of plant clos­ings that have often been due to jobs being moved overseas.
Although social­ists were pow­er­ful in local pol­i­tics here before World War I, the town is now a Repub­li­can strong­hold – even among many blue-col­lar work­ers – in a state that hasn't vot­ed for a Demo­c­ra­t­ic pres­i­dent since 1964. Fort Wayne, says Lewandows­ki, his wide grin flash­ing, is ​"a red stain on the red state."
As a labor leader, Lewandows­ki remained neu­tral in the Indi­ana pri­ma­ry, which Sen. Hillary Clin­ton (D‑N.Y.) nar­row­ly won, but he per­son­al­ly sup­port­ed Sen. Barack Oba­ma (D‑Ill.) (after his first choice, John Edwards, dropped out of the race). Obama's ​"orga­niz­er mind­set" appealed to Lewandows­ki, who has been build­ing a work­ing-class com­mu­ni­ty affil­i­ate of the labor move­ment. Obama's March 18 Philadel­phia speech on race in Amer­i­ca fur­ther impressed him.
Now Lewandows­ki wants Oba­ma to take anoth­er big step, one that could strength­en Obama's appeal among white work­ing-class vot­ers who have grav­i­tat­ed more toward Clin­ton, as they did again in Indi­ana and North Carolina.
"Like what he did with his Philadel­phia speech on race, he needs a speech on class," Lewandows­ki says. ​"But, of course, we don't have class in America."
Oba­ma would do well to take Lewandowski's advice. Despite Obama's denun­ci­a­tion of the pow­er of spe­cial inter­ests and his increas­ing ref­er­ences on the cam­paign trail to trade and jobs, he has not been as elo­quent a cham­pi­on of work­ers as he has been of gen­er­al polit­i­cal reform.
Before the April and ear­ly May pri­maries, cul­tur­al and racial pol­i­tics seemed to throw the Oba­ma cam­paign off its stride, espe­cial­ly as the con­tro­ver­sy over Obama's for­mer min­is­ter, the Rev. Jere­mi­ah Wright, smol­dered, then flared again. It angered Don Lutes, a retired steel­work­er and union offi­cial from Grif­fith, Ind., who vot­ed ear­ly for Clinton.
"All this came out with the Rev. Wright and this [for­mer Weath­er­man] Bill Ayers deal," Lutes says. ​"I can't believe he knew this Ayers. They bombed the Capi­tol. How could he asso­ciate with peo­ple like that? That real­ly turned me off. And [Obama's] wife says this is the first time she felt proud of being an Amer­i­can. That's what Rev. Wright teaches."
Lutes says he knew many for­mer steel­work­ers felt the same way, some claim­ing they would vote for McCain rather than Oba­ma. But Lutes says that regard­less of the can­di­date in the fall, he will be ​"stick­ing with the Democ­rats. Our coun­try is down so much."
On April 30, the day after Oba­ma repu­di­at­ed Wright, Lutes called back. "[Oba­ma] cleared up a lot by denounc­ing his min­is­ter," Lutes said. ​"That helped a lot. If I'd known that he'd denounce the rev­erend, I would have vot­ed for him." But he wor­ries it will be an uphill bat­tle, as he hears local Repub­li­cans plan to exploit the con­tro­ver­sies in the gen­er­al elec­tion and hears ​"con­stant­ly" that ​"a lot of white peo­ple will not vote for a black person."
Yet Oba­ma may be able to make it through this racial and cul­tur­al mine­field. Just as he has tried to explore the nation's racial his­to­ry can­did­ly, he needs to make his cam­paign a cru­sade to over­come eco­nom­ic inequal­i­ty and class divisions.
Even when los­ing to Clin­ton, Oba­ma has polled respectably in most states among work­ing-class white Democ­rats (run­ning, it should be not­ed, against anoth­er Demo­c­rat, not con­ser­v­a­tive Repub­li­can McCain). And if he is nom­i­nat­ed, he can win inde­pen­dents and most of those Clin­ton sup­port­ers – espe­cial­ly her dis­pro­por­tion­ate share of work­ing-class women who are strong­ly pro-Democratic.
If eco­nom­ic issues con­tin­ue to dom­i­nate vot­ers' minds, Democ­rats should be able to por­tray McCain as a con­tin­u­a­tion of both Pres­i­dent Bush's poli­cies and a bad­ly func­tion­ing econ­o­my. And despite some real work­ing-class con­ser­vatism, there's also strong evi­dence that a deep reser­voir of sup­port exists among work­ing-class vot­ers for pro­gres­sive eco­nom­ic pol­i­cy – if Democ­rats can tap it.
Oba­ma may have been off tar­get in his analy­sis when he talked about work­ing-class vot­ers cling­ing to reli­gion, guns, anti-abor­tion views and crit­i­cism of trade out of long­time frus­tra­tion. But he was right that many Amer­i­cans are bit­ter and angry.
Bit­ter­ness on the street
After the Zoll­ner Pis­ton auto-parts plant in Fort Wayne slashed employ­ment and moved pro­duc­tion over­seas, Rich Schwey­er, 38, retrained from auto-parts pro­duc­er to a para­le­gal – and now makes half of what he did as a fac­to­ry worker.
"There's one mes­sage I tried to get across to the Oba­ma cam­paign," says Schwey­er. ​"They keep talk­ing about casu­al­ties from Iraq as for­got­ten sol­diers. I con­sid­er myself a casu­al­ty, part of the for­got­ten mid­dle class. I think a prop for soci­ety is a strong mid­dle class, and it's gone."
He adds: ​"I under­stand what Oba­ma was talk­ing about, when he talked about bit­ter­ness. I am bitter."
There was plen­ty of bit­ter­ness in the Mead­ow­brook neigh­bor­hood of New Haven, a mod­est-income, large­ly white and Repub­li­can sub­urb of Fort Wayne.
Tom Topp, 59, was walk­ing with his grand­daugh­ter one April afternoon.
"There's nobody to vote for me," he says. ​"I vot­ed once for Clin­ton, Bill, but not for these peo­ple. They all suck. Democ­rats are going to raise tax­es, and Repub­li­cans got the world screwed up. I ain't got a voice. I was a Demo­c­rat. I don't even like the Democ­rats now. Oba­ma, I hate, not because he's black, but I don't like his talk. I just want to stay out of it." Point­ing to his grand­daugh­ter, Topp con­cludes, ​"I'm wor­ried about the future, if there's going to be one."
Although Robin Mar­cum, 52, says she usu­al­ly doesn't vote, the non-union auto-parts work­er says she was plan­ning to vote for Oba­ma in the primary.
"It sounds like he's lean­ing to over­haul­ing NAF­TA," she says. ​"They slit our throats with that." She's most con­cerned about health­care, edu­ca­tion and jobs. ​"I would like nation­al health­care," she says, not­ing that her health insur­ance pre­mi­um at work quadru­pled this year, even though her wages have been frozen at $12.15 an hour for four years. ​"If Eng­land and Cana­da can do it, why can't we, even if we have to pay more for it?"
Just as many Democ­rats sup­port Hillary because of her asso­ci­a­tion with Bill and bet­ter eco­nom­ic times, Mar­cum is one of many Hoosiers who rejects her because of the ex-president's record, espe­cial­ly on trade deals. ​"Oba­ma says we're liv­ing pay­check to pay­check," she says. ​"A lot of us are. Some­thing has to be done. The rich are get­ting rich­er and the poor are get­ting poorer."
Win­ning the sup­port of white work­ing-class vot­ers will be a hard con­test this fall. Unlike the pre­vail­ing sen­ti­ment before the Iowa cau­cus­es that Democ­rats had many good choic­es, the mood in Indi­ana among many work­ing-class whites seemed tepid toward all three remain­ing candidates.
Whith­er the work­ing class?
Pun­dits have debat­ed for years whether the white work­ing class is becom­ing more con­ser­v­a­tive and, if so, if it's because cul­tur­al issues are trump­ing eco­nom­ic issues. But the debate is often con­fused because there's no agree­ment on how to define ​"work­ing class." The evi­dence shifts depend­ing on whether ana­lysts define work­ing class as peo­ple with­out a col­lege degree, peo­ple in the low­er third (or two-thirds) of income or by occu­pa­tion (which often leaves many ser­vice-sec­tor jobs out of the work­ing class).
Prince­ton polit­i­cal sci­en­tist Lar­ry Bar­tels recent­ly weighed in with his new book, Unequal Democ­ra­cy: The Polit­i­cal Econ­o­my of the New Gild­ed Age. He argues that since the 1950s, low­er-income vot­ers have remained more loy­al to the Democ­rats than mid­dle- and upper-income vot­ers, and that most of the declin­ing sup­port from whites reflects the shift away from the Demo­c­ra­t­ic ​"sol­id South" in the days of seg­re­ga­tion. Repub­li­cans, by con­trast, have gained main­ly from mid­dle- or upper-income vot­ers, though many of those are mod­est­ly afflu­ent vot­ers who by oth­er stan­dards would be called work­ing class (say, a house­hold with a fire­fight­er hus­band and nurse wife).
Bar­tels also argues that elec­tion sur­veys show that eco­nom­ic issues remain the most impor­tant for vot­ers – espe­cial­ly for low-income vot­ers – even though cul­tur­al issues have grown in impor­tance (but notably faster for upper-income vot­ers than for low­er-income vot­ers, con­trary to pop­u­lar views).
The National Elec­tion Study sur­vey from 2004 shows strong vot­er sym­pa­thy for ​"work­ing-class peo­ple" and for greater equal­i­ty, even though many vot­ers have no idea how rapid­ly the dis­par­i­ty in incomes and wealth has grown over the past two decades. The rise of con­ser­v­a­tive ide­ol­o­gy has fed that mis­per­cep­tion, since con­ser­v­a­tives who pay more atten­tion to the news are much less like­ly to acknowl­edge inequal­i­ty than less-"informed" con­ser­v­a­tives, accord­ing to research Bar­tels cites from polit­i­cal sci­en­tist John Zaller.
Bar­tels con­cludes that, despite many pro­gres­sive val­ues, Amer­i­cans have a short­sight­ed view of their own eco­nom­ic inter­ests, which has dipro­por­tion­ate­ly helped Repub­li­cans win pres­i­den­tial elec­tions. Although aver­age Amer­i­cans fare bet­ter eco­nom­i­cal­ly under Demo­c­ra­t­ic admin­is­tra­tions, they often vote on the basis of elec­tion-year eco­nom­ic cues that mis­lead about broad­er trends. And even though Amer­i­cans favor many redis­trib­u­tive poli­cies, they also sup­port tax cuts – which typ­i­cal­ly skew toward the rich.
Using dif­fer­ent def­i­n­i­tions, polit­i­cal sci­en­tists Ruy Teix­eira and Alan Abramowitz argue in ​"The Decline of the White Work­ing Class and the Rise of a Mass Upper Mid­dle Class," a Brook­ings Insti­tu­tion paper, that the white work­ing class has aban­doned the Demo­c­ra­t­ic Par­ty. But nev­er fear, a new upper-mid­dle class is expand­ing and is more favor­able to Democ­rats, while the white work­ing class is disappearing.
They rely on a more com­plex but shift­ing def­i­n­i­tion that includes occu­pa­tion, income and edu­ca­tion, but their def­i­n­i­tion still has seri­ous prob­lems. For exam­ple, the authors define peo­ple out of the work­ing class sim­ply by virtue of their earn­ing more as the coun­try became more afflu­ent or by virtue of hav­ing a col­lege degree. More mon­ey or edu­ca­tion may make a dif­fer­ence in people's out­look with­out nec­es­sar­i­ly mov­ing them out of the work­ing class (which Tom Lewandows­ki defines as ​"any­one who has to sell time for mon­ey"). More accu­rate­ly, the work­ing class has become broad­ly var­ied by income, eth­nic­i­ty, edu­ca­tion, occu­pa­tion and con­sump­tion pat­terns – and with few­er insti­tu­tions, like unions, to cre­ate a cohe­sive class identity.
By com­bin­ing vot­er sur­vey infor­ma­tion occu­pa­tion, edu­ca­tion, income and self-iden­ti­fi­ca­tion, Teix­eira and Abramowitz sug­gest that vot­er iden­ti­fi­ca­tion with the Demo­c­ra­t­ic Par­ty has dropped much more rapid­ly among low­er socioe­co­nom­ic sta­tus vot­ers than among mid­dle- or upper-sta­tus vot­ers, even though low­er-sta­tus vot­ers are still much more Demo­c­ra­t­ic. And even at the same income lev­el, they write, vot­ers with a col­lege edu­ca­tion are more like­ly than vot­ers with­out a col­lege degree to have vot­ed for Al Gore or John Kerry.
They con­clude that Repub­li­cans haven't won over these low­er-class whites with cul­tur­al issues like abor­tion. Rather, con­ser­v­a­tive work­ing-class whites have aban­doned Democ­rats as the par­ties became more ide­o­log­i­cal­ly polar­ized (and as African Amer­i­cans chal­lenged old racial pol­i­tics). But even though their pic­ture of the white work­ing class seems less favor­able to Democ­rats than Bar­tels', Teix­eira and Abramowitz con­clude that the same issues that favored Democ­rats in 2006 will con­tin­ue to help them reduce the GOP advan­tage among white work­ing-class voters.
Sim­i­lar­ly, accord­ing to Demo­c­ra­t­ic strate­gists Stan Green­berg and James Carville, Democ­rats can pre­vail with a mes­sage of ​"mid­dle-class pop­ulism," focus­ing on attack­ing cor­po­rate inter­ests, address­ing ris­ing health and gaso­line costs, speak­ing about the out­sourc­ing of jobs, advo­cat­ing mid­dle-class tax cuts, and break­ing the con­gres­sion­al grid­lock. Teix­eira and Abramowitz would fine-tune that mes­sage to empha­size not just the squeeze on work­ers but also their hope for oppor­tu­ni­ty. Such ​"aspi­ra­tional pop­ulism," they argue, could also appeal to what they describe as the grow­ing upper-mid­dle class.
But it is also true that all lev­els of the work­ing class and mid­dle class are either tread­ing water – or out­right drown­ing – as the top 1 percent's wave of eco­nom­ic for­tunes ris­es – and as the influ­ence of cor­po­ra­tions, finan­cial mar­kets and the very rich has grown dramatically.
If Oba­ma ever gives the speech that Tom Lewandows­ki wants, he will have to acknowl­edge the expe­ri­ences of a broad­ly defined work­ing class. He will need to take on the extreme inequal­i­ties of wealth, income and pow­er that under­mine the poten­tial for shared pros­per­i­ty, secu­ri­ty and oppor­tu­ni­ty. And he will have to make clear how he would lead a gov­ern­ment com­mit­ted to giv­ing all work­ing peo­ple con­crete, believ­able rea­sons for the hope he has been promising.
"It seems like nobody makes a change, no mat­ter who you elect," retired Fort Wayne autowork­er Lar­ry John­ston says. ​"We elect­ed Democ­rats, and they didn't change any­thing. But we need a change, and I don't think McCain will make a change."
After weigh­ing Clin­ton, who he thought exag­ger­ates her expe­ri­ence, and Oba­ma, John­ston – like his wife and 99-year-old moth­er – decid­ed to vote for Obama.
Can Oba­ma ulti­mate­ly win over dis­il­lu­sioned work­ing-class whites? Yes, he can … maybe.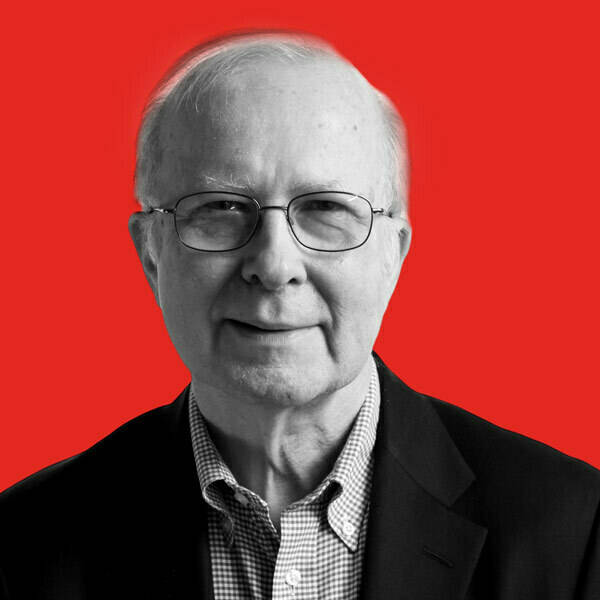 David Moberg, a senior edi­tor of In These Times, has been on the staff of the mag­a­zine since it began pub­lish­ing in 1976. Before join­ing In These Times, he com­plet­ed his work for a Ph.D. in anthro­pol­o­gy at the Uni­ver­si­ty of Chica­go and worked for Newsweek. He has received fel­low­ships from the John D. and Cather­ine T. MacArthur Foun­da­tion and the Nation Insti­tute for research on the new glob­al economy.