Wisconsin May Bring the Koch Brothers One State Closer To Rewriting the Constitution
Legislators are debating whether to call for a constitutional convention, a prize of corporate interest groups.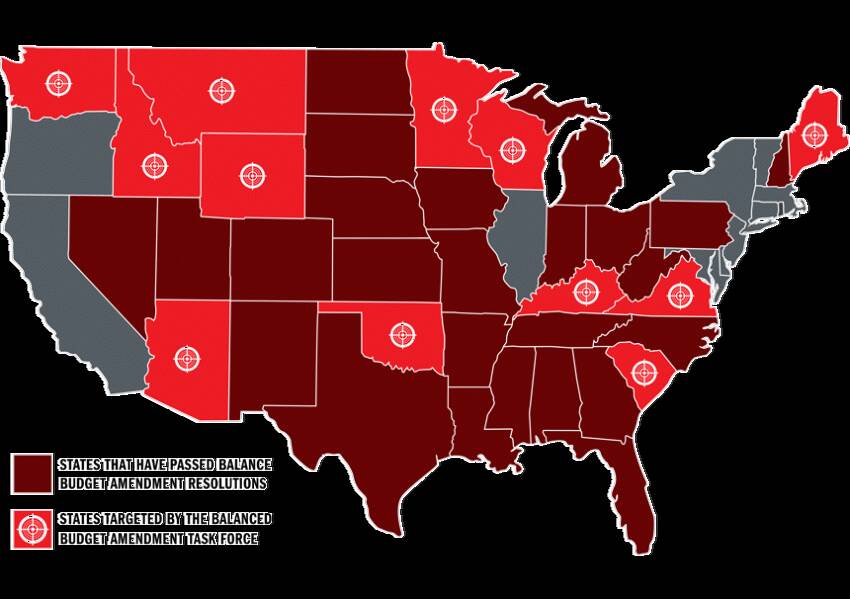 The Wis­con­sin Assembly's Com­mit­tee on Fed­er­al­ism and Inter­state Rela­tions will hold an exec­u­tive ses­sion today on whether to call for the first nation­al Con­sti­tu­tion­al Con­ven­tion since 1787.
Warning of the anarchy that might result, former Supreme Court Justice Warren Burger wrote to Phyllis Schlafly in 1988 that there "is no effective way to limit or muzzle the actions of a constitutional convention."
At 1:00 p.m., the com­mit­tee is debat­ing three mea­sures relat­ed to Arti­cle V of the U.S. Con­sti­tu­tion, which lets states con­vene a nation­al gath­er­ing to amend the con­sti­tu­tion, inde­pen­dent of the fed­er­al government.
As Simon Davis-Cohen report­ed for In These Times in 2016, a con­sti­tu­tion­al con­ven­tion has long been a prize of cor­po­rate inter­est groups and states-rights advo­cates. While the Maine House reject­ed a con­ven­tion pro­pos­al last week, 12 oth­er states have recent­ly applied to hold one. Com­bined with 16 states that passed res­o­lu­tions dur­ing a con­ser­v­a­tive push in the 1980s, that brings the total to 28 — just six short of the 34 need­ed to trig­ger the confab.
As Davis-Cohen doc­u­ments, ALEC — the Koch-broth­ers-fund­ed dark mon­ey group — has been a major force behind the bills, dis­trib­ut­ing mod­el leg­is­la­tion to friend­ly state law­mak­ers. The group hopes to use the con­ven­tion to shift pow­er to the states, propos­ing amend­ments to ​"impose fis­cal restraints on the fed­er­al gov­ern­ment" and repeal term lim­its for fed­er­al offi­cials and mem­bers of Congress.
ALEC may be close to get­ting its wish­es grant­ed. After the Novem­ber elec­tions, Repub­li­cans now con­trol both leg­isla­tive cham­bers in 32 states. In 25 of those states, they also hold the governor's mansion.
Wis­con­sin, in par­tic­u­lar, has been a beach­head of rightwing state takeovers. The Koch broth­ers and oth­er right-wing inter­ests con­tributed hand­some­ly to Gov. Scott Walker's 2010 elec­tion cam­paign — an attempt to turn the tra­di­tion­al­ly pro­gres­sive state into a lab­o­ra­to­ry for free mar­ket poli­cies. Fol­low­ing suit, the lan­guage around Arti­cle V in Wis­con­sin sug­gests the state will use the con­ven­tion to pro­pose ​"amend­ments relat­ing to a bal­anced budget."
If ALEC can get six states on board to trig­ger a con­ven­tion, that and oth­er pro­posed amend­ments would need sup­port from three-fourths of states — 38 in total — to get added to the con­sti­tu­tion, with gov­er­nors serv­ing as tiebreak­ers. Oth­er than that, there are few rules dic­tat­ing how such a con­ven­tion would be run or how del­e­gates would be select­ed. Warn­ing of the anar­chy that might result, for­mer Supreme Court Jus­tice War­ren Burg­er wrote to Phyl­lis Schlafly in 1988 that there ​"is no effec­tive way to lim­it or muz­zle the actions of a con­sti­tu­tion­al convention."
Since Burger's time, state-lev­el pol­i­tics have proven fruit­ful for the Right. In both Wis­con­sin and Michi­gan, Repub­li­can state pow­er has been a vehi­cle to push through bru­tal aus­ter­i­ty pro­grams and anti-union ​"right to work" mea­sures, despite mas­sive protest. Attor­neys gen­er­al like Oklahoma's Scott Pruitt (now head of the EPA) used states as a vehi­cle to ally with cor­po­ra­tions in fight­ing Oba­ma-era reg­u­la­tions. Now, GOP-con­trolled states could enable what might be Repub­li­cans' great­est con­sol­i­da­tion of pow­er yet.
"I real­ly see it as a return to the Con­fed­er­a­cy," Arn Pear­son, of Wisconsin's Cen­ter for Media and Democ­ra­cy, has said. ​"They want the abil­i­ty for states to over­ride Supreme Court rul­ings and any fed­er­al law they don't like."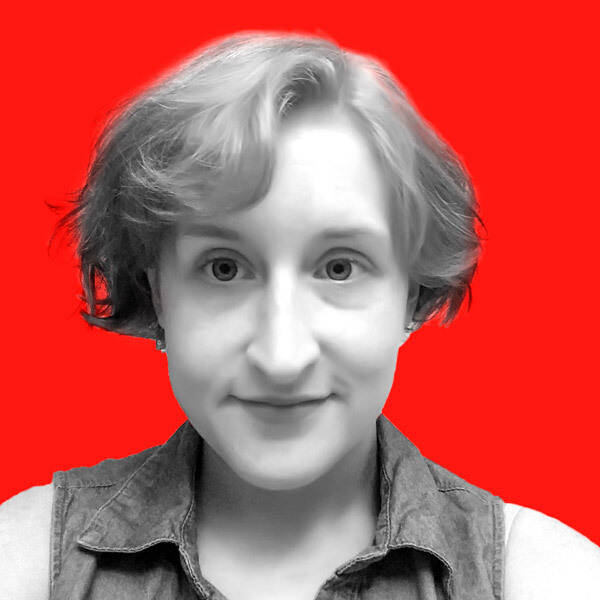 Kate Aronoff
is a Brook­lyn-based jour­nal­ist cov­er­ing cli­mate and U.S. pol­i­tics, and a con­tribut­ing writer at The Inter­cept. Fol­low her on Twit­ter @katearonoff.