How Wisconsin's Progressive Revival Could Help Randy Bryce Unseat Paul Ryan
A surge of grassroots organizing mixed with anger at Trump and the GOP could pave the way for Bryce to take down the House Speaker.
In Decem­ber 2017, days after the GOP passed their tax bill through Con­gress, Demo­c­ra­t­ic House can­di­date Randy Bryce released a new ad in his cam­paign to unseat House Speak­er Paul Ryan in Wisconsin's 1st Dis­trict. Over a mon­tage show­ing wait­ress­es and man­u­fac­tur­ing work­ers on the job, Bryce — him­self an iron­work­er — recites the words: ​"Sur­vival, com­mit­ment, faith."
Progressives in Wisconsin are working to bring the Badger State back to its progressive roots, from cities on up through Congress.
His nar­ra­tion in that ad tells the sto­ry of an Amer­i­can Dream gone awry. It inter­spers­es clips of work­ers and of moth­ers kiss­ing their kids before school with images of Ryan, for whom the $1.5 tril­lion tax bill was a Malthu­sian pet project, and who stands to ben­e­fit finan­cial­ly from its passage.
At the end of the ad, Bryce is shown speak­ing to an inti­mate crowd of var­ied ages. ​"This is why we're going to win. This is what sep­a­rates us from the oth­er side," he says. ​"We care about every­body. And they don't."
The ad is the sec­ond pol­ished and open­ly pop­ulist one from the Bryce cam­paign, which burst onto the scene in the sum­mer of 2017 with a com­mon-sense mes­sage: Randy Bryce cares about and under­stands work­ing peo­ple in Wis­con­sin, because he's one of them. Paul Ryan doesn't, because he isn't.
As the tax bill neared pas­sage in Decem­ber, rumors swirled in the press that Ryan — speak­er of the House and the bill's most stal­wart cham­pi­on — may be near­ing the end of his time in Con­gress. Bryce, a mus­ta­chioed 53-year old can­cer sur­vivor and Army vet­er­an, has been the biggest name asso­ci­at­ed with the home­grown resis­tance to Ryan. He has attract­ed endorse­ments from pro­gres­sive groups, celebri­ties and mem­bers of Con­gress, includ­ing Sen. Bernie Sanders (I‑Vt.). Talk of Ryan's retire­ment brought new eyes to the upstart campaign.
But the ​"Iron Stache," as Bryce is known, hasn't risen to pop­u­lar­i­ty in a vac­u­um. Pro­gres­sives in Wis­con­sin are work­ing to bring the Bad­ger State back to its pro­gres­sive roots, from munic­i­pal pol­i­tics up through Congress.
Bryce tak­ing over Ryan's House seat would be an impor­tant vic­to­ry in the broad­er fight to beat back the GOP both nation­al­ly and in Wis­con­sin, where Gov. Scott Walk­er ® has unleashed fresh hell on Wisconsin's pub­lic sec­tor and cre­at­ed a test­ing ground for harsh neolib­er­al policies.
Whether nation­al excite­ment about the cam­paign to unseat Ryan can trans­late into elec­toral suc­cess for pro­gres­sives remains to be seen. But so far there have been some pos­i­tive signs.
Pro­gres­sive revival
This fall, Racine — a reli­ably Demo­c­ra­t­ic city — elect­ed a new pro­gres­sive may­or, Cory Mason. Hav­ing pre­vi­ous­ly served as a state leg­is­la­tor since 2006, Mason was among the fiercest crit­ics in Madi­son of Walker's agen­da. He ran for may­or on pledges to raise the min­i­mum wage and fight vot­er suppression.
Dur­ing the 2011 ​"Wis­con­sin Upris­ing" against Walk­er, when Mason was a State Assem­bly mem­ber, he had his desk car­ried out of the Madi­son state capi­tol so he could meet with con­stituents after police locked the pub­lic out of the build­ing for protest­ing Walker's sweep­ing anti-labor law, known as Act 10.
"A lot of cit­i­zens came from all over the state to be heard today, and we want­ed to make sure they had an oppor­tu­ni­ty to talk with leg­is­la­tors," Mason said at the time.
The 66th Dis­trict State Assem­bly seat Mason will vacate as he assumes his new role as may­or was filled in Decem­ber 2017 by anoth­er pro­gres­sive, 26-year-old for­mer cli­mate orga­niz­er Gre­ta Neubauer, who ran — in part — on a call for a Green New Deal for infra­struc­ture invest­ment and job cre­ation. (Full dis­clo­sure: Neubauer is a friend and for­mer co-work­er, and I knocked doors for her cam­paign while report­ing this story.)
Bryce's cam­paign is fueled by grass­roots ener­gy. Our Rev­o­lu­tion, the offi­cial out­growth of Bernie Sanders' pres­i­den­tial cam­paign, has 24 chap­ters through­out the state, which extend well beyond pro­gres­sive strong­holds like Madi­son, and is recruit­ing can­di­dates for state and local office alike.
Wis­con­sin is also home to a long-run­ning and vibrant immi­grant rights move­ment. Voces De La Fron­teras, which first approached Bryce about run­ning for Ryan's seat dur­ing the 2016 May Day march.
Since the 2016 elec­tion, local pro­gres­sive groups such as For­ward Racine and For­ward Kenosha have sprung up. Begin­ning two weeks after Pres­i­dent Trump's inau­gu­ra­tion, For­ward Racine has host­ed reg­u­lar protests out­side of Ryan's local office, with each ral­ly focus­ing on a dif­fer­ent issue.
On the morn­ing of Mon­day, Decem­ber 18, around 20 peo­ple — a small­er crowd than usu­al — gath­ered out­side Ryan's store­front office in down­town Racine, to call for the pas­sage of ​"clean" DREAM Act to pro­tect undoc­u­ment­ed youth. Diane Lange, who works with the social jus­tice group Racine Inter­faith Coali­tion (RIC), told the crowd about how she'd added her­self a few years ago to Ryan's Christ­mas Card list, sent out to con­stituents each year by his staff.
"I want you to know his fam­i­ly is thriv­ing," Lange joked, hav­ing just described the pic­ture on the front of the card she'd received. ​"What Paul doesn't under­stand is that we love our fam­i­ly as much as he loves his."
Among the speak­ers' main con­cerns was the fact that Ryan hadn't vis­it­ed the dis­trict for some time. As Jes­si­ca Diaz, a legal aide who has also worked with RIC on immi­gra­tion issues, said of Ryan, ​"The short answer is he's absent." She not­ed the impor­tance of elect­ing pro­gres­sives local­ly, which can stem the harm done at the nation­al lev­el. She adds, ​"If we had got­ten a bad may­or, things could have got­ten much worse for us here."
Decades ago, elect­ing pro­gres­sives had been some­thing of a Wis­con­sin tra­di­tion. As Madi­son-based writer John Nichols details in his book The S Word: A Short His­to­ry of an Amer­i­can Tra­di­tion…Social­ism, the state's pop­ulist roots run deep.
In the ear­ly 20th cen­tu­ry, Mil­wau­kee, just out­side Ryan's 1st Dis­trict, was gov­erned for near­ly 50 years by social­ist may­ors and city coun­cil mem­bers and served as a test­ing ground for what came to be known as ​"Sew­er Social­ism" — so-called for its adher­ents' com­mit­ment to the type of unsexy reforms that form the back­bone of munic­i­pal governance.
When Emil Sei­del was elect­ed may­or in 1910, Nichols notes, he declared that ​"social­ists have been giv­en a chance to show their mer­its." That year Wis­con­sin also sent the first-ever social­ist to Con­gress, Vic­tor Berg­er, and in 1912 Sei­del him­self ran for Vice Pres­i­dent along­side Eugene V. Debs on the Social­ist Par­ty ticket.
Behind the stache
So who is Randy Bryce, the man try­ing to unseat Ryan after the GOP leader's near­ly two decades rep­re­sent­ing the 1st District?
For one, he's no polit­i­cal novice. For nine years, Bryce served as the polit­i­cal coor­di­na­tor for the Iron­work­ers Local 8. In the lead-up to Scott Walker's elec­tion to the governor's man­sion, Bryce cam­paigned vig­or­ous­ly against him.
In 2010, as Walk­er moved to gut the state's pub­lic sec­tor unions with Act 10 — a ​"right to work" bill — Bryce led one of the first protests against the leg­is­la­tion, and became deeply involved in the his­toric occu­pa­tion of the state capi­tol in Madi­son that followed.
Bryce has run for office and lost three times — for the state assem­bly, state sen­ate and a coun­ty board of elec­tions seat — but nev­er with the lev­el of nation­al atten­tion he is receiv­ing in this cam­paign. Grow­ing anger toward Ryan and the GOP, com­bined with Bryce's down-home appeal, has made him some­thing of an inter­net sen­sa­tion. He's gar­nered sup­port from nation­al pro­gres­sive groups includ­ing the Work­ing Fam­i­lies Par­ty and Democ­ra­cy for Amer­i­ca, back­ing from sev­er­al sit­ting mem­bers of Con­gress such as Sanders and Bar­bara Lee (D‑Calif.), and high-pro­file inter­views with come­di­an Sarah Sil­ver­man and Chelsea Handler.
Bryce's new­found celebri­ty and at times irrev­er­ent social media pres­ence belie a more under­stat­ed per­sona. When I meet him at his office in down­town Racine, he's wear­ing a den­im shirt under a leather jack­et — less a style state­ment than a tes­ta­ment to the bare bones storefront's lack of insu­la­tion. He speaks plain­ly and delib­er­ate­ly in a heavy Wis­con­sin accent, and more than a few times dou­bles back as he remem­bers things that real­ly ​"tick [him] off."
"It's a state that is hard to rec­og­nize some­times now," Bryce says of his native Wisconsin.
With mem­o­ries of the Act 10 fight still smart­ing like an open wound, he sees his state being treat­ed as a lab­o­ra­to­ry for the kind of right-wing gov­er­nance being rolled out nation­al­ly. This has been made pos­si­ble in no small part thanks to the gen­er­ous dona­tions of peo­ple like Charles and David Koch, whose extend­ed donor net­work has spent tens of mil­lions of dol­lars sup­port­ing Walk­er and oth­er con­ser­v­a­tive politi­cians across Wisconsin.
Since tak­ing office, Walk­er has attacked every­thing from pub­lic edu­ca­tion to the envi­ron­ment to work­ers' rights, often with bills pushed through at break­neck speed. Bryce calls it ​"ambush legislation."
"They give the bare min­i­mum amount of notice — by law, it's 24 hours — and it's hard get­ting our expert wit­ness­es from around the coun­try to show up," Bryce says. ​"But theirs always seem to make it in time and they have plen­ty of them." It's sim­i­lar, he says, to the way Paul Ryan and his fel­low Repub­li­cans have attempt­ed to ram health­care and tax reform through Con­gress, with debates stretch­ing into the ear­ly hours of the morn­ing and with leg­is­la­tion scrib­bled in mar­gin notes by hand.
Wis­con­sin has served not just as a mod­el for GOP pol­i­cy­mak­ing, but as a lit­er­al train­ing ground for incom­ing offi­cials in the Trump admin­is­tra­tion. Cathy Stepp was appoint­ed by Walk­er ear­ly on in his tenure to serve as head of the Depart­ment of Nat­ur­al Resources (DNR). She'll now lead the Envi­ron­men­tal Pro­tec­tion Agency's Region 5 in the Mid­west, with juris­dic­tion over Wis­con­sin, Min­neso­ta, Michi­gan, Ohio, Indi­ana and Illi­nois. As a devel­op­er, Stepp worked to roll back the state's envi­ron­men­tal reg­u­la­tions. And like EPA chief Scott Pruitt, Stepp entered office as a harsh crit­ic of the agency, hav­ing denounced the DNR as being staffed by anti-devel­op­ment forces. ​"Every wet­land to her looks like a future devel­op­ment," a Wis­con­sin res­i­dent quipped to me.
Also in line with Pruitt's EPA, the DNR under Stepp removed ref­er­ences to cli­mate change from its offi­cial web­site late last year, includ­ing a guide for edu­ca­tors on how to teach stu­dents about glob­al warm­ing and the report of a 2008 DNR task force out­lin­ing strate­gies for how Wis­con­sin could reign in its car­bon emis­sions. Dur­ing her tenure at the DNR, Stepp made deep cuts to the agency's sci­ence bureau, ramped up fees on state parks and camp­grounds and worked to roll back a range of envi­ron­men­tal protections.
Time for a change?
While Ryan push­es his leg­isla­tive pri­or­i­ties on the nation­al lev­el, many in his dis­trict feel aban­doned by a man they once saw as a prin­ci­pled and ener­getic home­town hero. A sur­vey from Mar­quette Law School con­duct­ed this sum­mer found that Ryan is cur­rent­ly fac­ing a 44 per­cent unfa­vor­a­bil­i­ty rat­ing — the high­est he's seen in many years . And an inter­nal poll con­duct­ed by the Bryce cam­paign found that the pro­gres­sive chal­lenger is lag­ging behind Ryan by just 6 points, a mar­gin that's far from insurmountable.
You don't have to search very far in Racine to get peo­ple to talk to about their sit­ting con­gress­man. Jef­frey Siu­ta, a long­time Demo­c­rat and Racin­ian, described to me how he grew dis­il­lu­sioned with Ryan.
When Ryan was first elect­ed, Siu­ta says, ​"I did feel that, though a con­ser­v­a­tive, he was a prin­ci­pled con­ser­v­a­tive: He was some­body who lived his prin­ci­pals, believed in his prin­ci­pals. I dis­agreed with him about just about all of his stances on that sort of stuff, but I thought at least the intel­lec­tu­al under­pin­ning of that made sense in the 1st Dis­trict. That said, in the last two years I real­ly feel he sold out his own prin­ci­ples and drank the Trump Kool-Aid."
Siu­ta told me that his daugh­ter used to work at the café where we were speak­ing. Dur­ing that time she met Paul Ryan when he came in to buy cof­fee for his entire staff. But, she not­ed, he didn't leave a tip.
"There haven't been a lot of real­ly good Demo­c­ra­t­ic can­di­dates to oppose him in the 18 years that he's been in office," Siu­ta told me. ​"But I think if he's per­ceived as being vul­ner­a­ble or if it's an open elec­tion, I think peo­ple will bub­ble up … Randy Bryce is the per­son who I think has the best chance. He's a bit of a char­ac­ter, which doesn't hurt — espe­cial­ly nowa­days. You have to be a bit of a char­ac­ter to get your­self elected."
"Wash­ing­ton, D.C. has com­plete­ly changed who he is," Bryce says of Ryan. ​"I don't see him in the dis­trict any­more. It has been over two years since he's had a pub­lic town hall. He said he wasn't plan­ning on hav­ing any­more pub­lic town halls. It's almost like this job as Speak­er has blown his head up so big that he can't fit in a bor­der cross­ing into Wis­con­sin again."
With fundrais­ing emails titled after Spring­steen songs ("Born to Run"), Bryce and his small staff aren't shy­ing away from the candidate's medi­a­genic image — in no small part because of what a stark con­trast it pos­es to Ryan.
When Oba­ma was pres­i­dent, Bryce told me, ​"I would watch the State of the Union address, but I would take my ​'Proud to be a Union Thug' t‑shirt and throw it over the cor­ner [of the screen] where Paul was to cov­er him up. But now it's like, you'd have to just leave the TV screen blank."
Bryce was moti­vat­ed to run in large part by the increas­ing attacks on work­ing peo­ple at both the state and nation­al lev­el, which have only con­tin­ued to grow under Trump and Ryan's lead­er­ship. These attacks have also giv­en rise to the blos­som­ing pro­gres­sive orga­niz­ing efforts across Wis­con­sin and the coun­try at large.
On a per­son­al lev­el, Bryce tells me, he sees his con­gres­sion­al bid as a kind of nec­es­sary evil.
"I feel like I'm play­ing hooky from work when I'm not on the job site," he says. ​"Noth­ing against lawyers, but we have enough lawyers in Con­gress already as far as I'm con­cerned … most of the pop­u­la­tion are not lawyers."
With­out a change in the make­up of Con­gress, how­ev­er, Bryce says that ​"nobody is going to know what it's like to strug­gle from week to week, espe­cial­ly up here in the Wis­con­sin win­ter, what it's like to work out­side and pro­vide for your­self and a fam­i­ly. We under­stand those things. We under­stand how hard it is being a cou­ple pay­checks away from liv­ing in the streets. And that's too often for­got­ten by peo­ple who haven't struggled."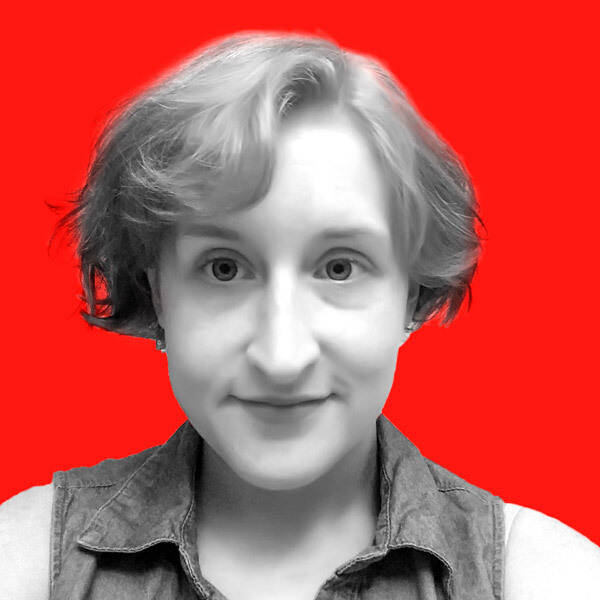 Kate Aronoff
is a Brook­lyn-based jour­nal­ist cov­er­ing cli­mate and U.S. pol­i­tics, and a con­tribut­ing writer at The Inter­cept. Fol­low her on Twit­ter @katearonoff.