Rewriting the Progressive Playbook
To counter the resurgent Right, Wisconsin progressives are thinking big
Wis­con­sin, that one-time bas­tion of pro­gres­sivism, is now a pol­i­cy lab­o­ra­to­ry of the Amer­i­can Right.
Since 2011, Repub­li­cans have used their lock on the gov­er­nor­ship and the leg­is­la­ture to pass right-to-work leg­is­la­tion, gut envi­ron­men­tal pro­tec­tions and dumb down a once-vaunt­ed edu­ca­tion sys­tem. In 2015, the state's GOP-dom­i­nat­ed Supreme Court squelched a crim­i­nal inquiry into the scheme that made this pos­si­ble — specif­i­cal­ly, how at least $9.1 mil­lion in dark mon­ey from the Wis­con­sin Club for Growth cor­rupt­ed the recall elec­tions of six GOP state sen­a­tors in 2011 and Gov. Scott Walk­er in 2012.
The untold mil­lions the Koch broth­ers and friends fun­neled into Wis­con­sin is only part of the sto­ry. Bad­ger state Repub­li­cans have also out­smart­ed their Demo­c­ra­t­ic opponents.
Wis­con­sin pro­gres­sives — and indeed, their coun­ter­parts nation­wide — suf­fer from a ​"strat­e­gy gap," says Robert Kraig.
I heard about Kraig from a friend in Madi­son who says that if Wis­con­sin is to again take up the pro­gres­sive man­tel, it will be thanks to the savvy of this 52-year-old orga­niz­er and writer who, pri­or to join­ing the advo­ca­cy group Cit­i­zen Action of Wis­con­sin in 2009, was the polit­i­cal direc­tor for the Ser­vice Employ­ees Inter­na­tion­al Union (SEIU) Wis­con­sin State Council.
"The pub­lic has a sense that we don't have a vision and have noth­ing to offer them," says Kraig. He cites Wisconsin's 2014 guber­na­to­r­i­al race, in which the Dems' chal­lenger to Walk­er, for­mer Trek Bike exec­u­tive Mary Burke, prof­fered ​"a con­ser­v­a­tive-lite eco­nom­ic agen­da with a hand­ful of mod­er­ate­ly pro­gres­sive posi­tions mixed in." This mes­sage failed to res­onate in the state's rur­al coun­ties that remain in the thrall of the Great Reces­sion. Kraig says:
I sat in on focus groups after the elec­tion where swing vot­ers from North­east­ern and Cen­tral Wis­con­sin said they saw no dif­fer­ence between Walker's and Burke's eco­nom­ic poli­cies. They assumed there was noth­ing that could real­ly be done and that being busi­ness-friend­ly by low­er­ing tax­es could not hurt. The idea that state lead­ers could fun­da­men­tal­ly change the econ­o­my and open oppor­tu­ni­ty did not even occur to them, even when prod­ded by the inter­view­er. But it's not only focus groups. In our anti-pover­ty work, I've talked to some pro­gres­sive church lead­ers and mem­bers who don't think any big changes are pos­si­ble and who revert to small things like low-lev­el direct assis­tance to the poor. Get­ting even pro­gres­sive­ly inclined peo­ple out of this rut is a major challenge.
Kraig, who holds a Ph.D. in com­mu­ni­ca­tion arts from the Uni­ver­si­ty of Wis­con­sin, says pro­gres­sives need to get their act togeth­er. When writ­ing the dis­ser­ta­tion that would become his 2004 book, Woodrow Wil­son and the Lost World of the Ora­tor­i­cal States­man, Kraig real­ized that Wil­son, despite his flaws, under­stood one vital fact: ​"The only force that can over­come the large vest­ed inter­ests that are rig­ging our sys­tem against aver­age peo­ple is the pow­er of pub­lic opinion."
To counter the resur­gent Right and its cor­po­rate back­ers, Kraig is lead­ing an effort ​"to cre­ate real­is­tic 10-year com­mu­ni­ca­tion strate­gies … to shift the debate in our state and build sup­port for fun­da­men­tal change." He lays out these plans on the Progress Points Mes­sage Blog, which debuted in April 2015.
His strate­gic think­ing is informed by a social sci­ence the­o­ry known as the ​"three faces of pow­er," which he delin­eates this way:
"

Face

1

" has to do with near-term out­comes, such as elec­toral cam­paigns and imme­di­ate issue cam­paigns, par­tic­u­lar­ly defen­sive ones.

"

Face

2

" involves capac­i­ty and infra­struc­ture building.

"

Face

3

" focus­es on the public's world­view and how one goes about chang­ing con­ven­tion­al wisdom.
Accord­ing to Kraig, the orga­niz­ing tac­tics pio­neered by Saul Alin­sky and now wide­ly employed by pro­gres­sive orga­niz­ers build the sec­ond face to achieve first-face out­comes. The third face, how­ev­er, is ignored.
"We need to oper­ate in all three faces of pow­er at once," says Kraig. ​"This means choos­ing issues with pub­lic trac­tion and the poten­tial for short-term progress now (face 1) that we can use both to build greater capac­i­ty and pow­er (face 2) and to shift the public's world­view in the medi­um- and long-term (face 3). Many groups say they are work­ing on issues and poli­cies that build toward the long term, but they have not thought it through from a long-term perspective."
As an exam­ple of a short-sight­ed reform, he offers the cur­rent pro­pos­als to allow stu­dents to refi­nance their col­lege loans or have their debts for­giv­en. Though help­ful in the short run, such a reform does noth­ing to make a col­lege edu­ca­tion afford­able. Nor does it begin to shift pub­lic atti­tudes in a way that leads to the nec­es­sary struc­tur­al changes, such as greater pub­lic invest­ment in high­er edu­ca­tion and reform of the uni­ver­si­ty-indus­tri­al complex.
Kraig writes on the Progress Points Mes­sage Blog that pro­gres­sives need to change their nar­ra­tive about how the econ­o­my works. He cites the work of com­mu­ni­ca­tions con­sul­tant Anat Shenker-Oso­rio, who has observed that both con­ser­v­a­tives and pro­gres­sives rely on nature metaphors to explain what is hap­pen­ing in the econ­o­my. ​"The prob­lem for pro­gres­sives is that these nat­ur­al process­es de-peo­ple our nar­ra­tives about the econ­o­my," he writes. ​"A storm or a dis­ease lacks human agency, mean­ing there are not peo­ple that caused it (vil­lains) or peo­ple who can solve the prob­lem (heroes)."
Force-of-nature tropes under­cut the pro­gres­sive per­spec­tive that eco­nom­ic prob­lems are man-made and thus can respond to human inter­ven­tion. A bet­ter metaphor is that of a mov­ing vehi­cle. If it is not expert­ly dri­ven, it will cause you to end up in a ditch — or dead. To wit, Kraig sug­gests, ​"We could say that Scott Walk­er has dri­ven the econ­o­my into the ground by tak­ing mon­ey out of the pock­ets of con­sumers and deliv­er­ing it to large multi­na­tion­al cor­po­ra­tions and the wealthy."
The idea that pro­gres­sives must up their rhetor­i­cal game is not new. UC Berke­ley lin­guist George Lakoff found fame back in 2004 with Don't Think of an Ele­phant: Know Your Val­ues and Frame the Debate. Lakoff cre­at­ed a cot­tage indus­try of polit­i­cal mes­sag­ing, but, accord­ing to Kraig, he failed to artic­u­late how such ​"fram­ing" can be insti­tu­tion­al­ized. ​"The polit­i­cal estab­lish­ment embraced Lakoff, and then when his con­cepts didn't trans­form any­thing, they lost inter­est," says Kraig. ​"These mes­sages could build the pub­lic opin­ion we need if they are con­nect­ed to seri­ous long-term strate­gies to achieve bold and fun­da­men­tal reform."
Kraig and his allies, includ­ing rep­re­sen­ta­tives from the Wis­con­sin Coun­cil of Church­es and the Wis­con­sin Coun­cil on Chil­dren and Fam­i­lies, met in Mil­wau­kee on Dec. 15, 2015, to begin work on a 10-year plan to reverse income inequal­i­ty and erad­i­cate pover­ty in Wis­con­sin. One of the goals dis­cussed was to cut the child pover­ty rate in half (from 18 per­cent to 9 per­cent) in a way that in turn reduces race-based eco­nom­ic dis­par­i­ties by half. (Cur­rent­ly an African-Amer­i­can child is four times as like­ly to live in pover­ty as a white child.) Also being dis­cussed are 10-year plans to erad­i­cate hunger; raise the state's min­i­mum wage; cre­ate alter­na­tive unions for low-wage work­ers; estab­lish a pub­lic jobs pro­gram; and abol­ish the cur­rent caste sys­tem in order to fos­ter social mobility.
"Once we come to an agree­ment on pre­cise­ly what out­comes we want to achieve," says Kraig, ​"we will use the three-faces-of-pow­er the­o­ry to decide what is achiev­able and then reverse-engi­neer a strat­e­gy — par­tic­u­lar­ly a com­mu­ni­ca­tions strat­e­gy — to get there."
For exam­ple, if pro­gres­sives are to jus­ti­fy sub­stan­tial­ly rais­ing the min­i­mum wage, they need a com­mon sense way of talk­ing about it that both builds strong emo­tion­al sup­port from the pro­gres­sive base and pulls the mid­dle in their direction.
"That could be a frame built around the eas­i­ly under­stood idea that when peo­ple have more mon­ey in their pock­ets to afford the basics, it helps the local econ­o­my and cre­ates more jobs," says Kraig, cit­ing research on this issue by the Topos Part­ner­ship, a pro­gres­sive com­mu­ni­ca­tions firm. ​"This com­mon-sense Key­ne­sian-ism would replace the cur­rent con­ven­tion­al wis­dom that what cor­po­rate Amer­i­ca wants is good for the econ­o­my. This sim­ple frame — sup­port­ed by pow­er­ful social nar­ra­tives and metaphors, and com­pelling­ly expressed and repeat­ed over and over in inter­lock­ing issue cam­paigns — would help shift the cul­tur­al com­mon sense about the economy."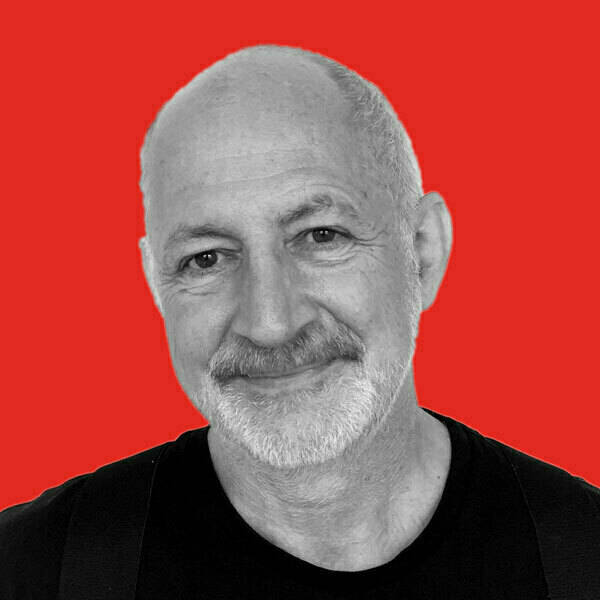 Joel Blei­fuss, a for­mer direc­tor of the Peace Stud­ies Pro­gram at the Uni­ver­si­ty of Mis­souri-Colum­bia, is the edi­tor & pub­lish­er of In These Times, where he has worked since Octo­ber 1986.