Gas Export Push Gains Steam, Bulldozing Environmental Concerns
The Senate and House Energy Committees call to fast-track liquefied natural gas exports.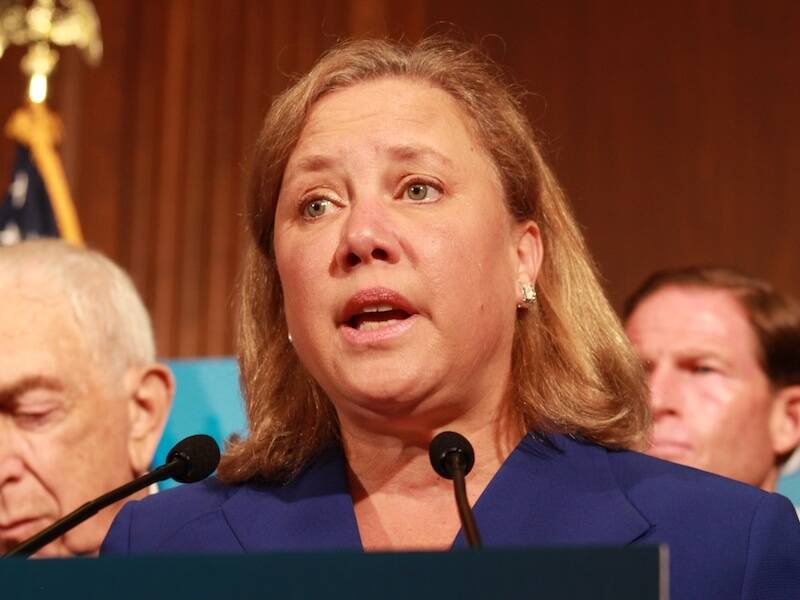 Con­gress is inch­ing clos­er to fast-track­ing nat­ur­al gas exports — a reform backed by the frack­ing indus­try that has found new momen­tum in light of the cri­sis in Crimea.
On Tues­day, the Sen­ate and House Ener­gy Com­mit­tees both held hear­ings on boost­ing liq­ue­fied nat­ur­al gas (LNG) exports. The House Com­mit­tee focused on Rep. Cory Gard­ner (R‑Colo.)'s H.R. 6, which would stream­line the Depart­ment of Energy's export appli­ca­tion process by fast-track­ing exports to all WTO coun­tries. (Cur­rent law expe­dites appli­ca­tions to a much short­er list of coun­tries that share free trade agree­ments with the Unit­ed States.) Mean­while, on Wednes­day, the House Com­mit­tee on For­eign Affairs tack­led the sub­ject, with­out devot­ing itself to any one of the many pieces of leg­is­la­tion that would ease the DOE's export rules. Lat­er in the week, Sen. Mark Udall (D‑Colo.) and Sen. John Bar­ras­so (R‑Wyo.) plan to attach amend­ments to an aid pack­age for Ukraine that would lib­er­al­ize LNG export policy.
Sup­port­ers of these mea­sures argue that boost­ing Amer­i­can gas exports would under­mine Russia's geostrate­gic influ­ence over its U.S.-allied neigh­bors. Moscow's state-owned ener­gy com­pa­ny, Gazprom, cur­rent­ly pro­vides Europe with 30 per­cent of its gas sup­ply; Ukraine, mean­while, gets 70 per­cent of its gas from Russia.
​"The last thing Putin and his cronies want is com­pe­ti­tion from the Unit­ed States of Amer­i­ca in the ener­gy race," said Sen­a­tor Mary Lan­drieu (D‑La.), pre­sid­ing over her first hear­ing since becom­ing chair of the Ener­gy Com­mit­tee. ​"Tyrants and dic­ta­tors through­out his­to­ry have had many rea­sons to fear rev­o­lu­tions. And this U.S. ener­gy rev­o­lu­tion is one they should all keep their eyes on."
The next fron­tier, then, for nat­ur­al gas is over­seas — an eco­nom­ic real­i­ty that took shape well before the Kremlin's lat­est mil­i­tary aggres­sion: Over the last decade, frack­ing and hor­i­zon­tal drilling have lead to sky­rock­et­ing gas pro­duc­tion and cheap prices state­side. That's caused a grow­ing num­ber of U.S. pro­duc­ers to con­sid­er ship­ping their fracked gas abroad, to places like Europe or Asia, where nat­ur­al gas com­mands much high­er prices. From as ear­ly as 2011, gas pro­duc­ers have sung the prais­es of LNG exports to Capi­tol Hill. Since then, they've earned the bless­ing of rep­re­sen­ta­tives from gas-rich states like Alas­ka, Col­orado, Louisiana, Texas and Wyoming.
Today's most fer­vent advo­cates of LNG exports are no strangers to the cause. But the specter of Russ­ian impe­ri­al­ism has giv­en these cham­pi­ons new impe­tus, and grabbed the atten­tion of the main­stream press like nev­er before. The edi­to­r­i­al boards of The Wall Street Jour­nal and USA Today, two of the nation's three most wide­ly cir­cu­lat­ed news­pa­pers, both endorsed eas­ing export rules this month, cast­ing reforms in a geostrate­gic light. Read­ers of the New York Times, mean­while, were treat­ed to a col­umn from Thomas Fried­man call­ing for the U.S. to com­pete with Rus­sia in an ​"Earth Race."
The Unit­ed States cur­rent­ly lacks export capac­i­ty — the first LNG export ter­mi­nal isn't sched­uled to start ship­ping until late 2015, and oth­ers aren't expect­ed to be active before 2017 or 2018. But stream­lin­ing the appli­ca­tion process now would like­ly pay future div­i­dends. As such, the gas indus­try has wel­comed the unex­pect­ed inter­est with open arms.
​"We didn't gin up the Ukrain­ian cri­sis," Cen­ter for Liq­ue­fied Nat­ur­al Gas Pres­i­dent Bill Coop­er told reporters on Mon­day. ​"We did­n't gin up the idea that it ought to be con­nect­ed in some way to LNG exports. But Con­gress did, obvi­ous­ly, and a lot of edi­to­ri­als, experts and geopo­lit­i­cal ana­lysts have all jumped on that. We appre­ci­ate the atten­tion that LNG exports are receiv­ing, and if it does pro­vide a cat­a­lyst to make some­thing hap­pen that hereto­fore has not, then we're going to be very hap­py with that."
This week's hear­ings would seem to indi­cate Cooper's side faces lit­tle push­back in Washington.
With some excep­tions — the House committee's rank­ing mem­ber, Hen­ry Wax­man (D‑Calif.), crit­i­cized the notion of ​"rub­ber-stamp­ing unlim­it­ed LNG exports with­out any deter­mi­na­tion that they are in the pub­lic inter­est" — the three hear­ings gen­er­al­ly fea­tured sup­port for boost­ing exports and speed­ing up the DOE review process.
The conversation on the Hill this week, however, was marked by a glaring omission—an actual back-and-forth discussion about the environmental impact of exports. The Senate hearing featured no mention of climate change at all—a frustrating oversight, no doubt, for many of the environmental groups who have raised the case that LNG exports would accelerate the effects of climate change.
That might have had some­thing to do with the wit­ness­es, many of whom, as Steve Horn has report­ed, have indus­try ties. Arguably, the most enthu­si­as­tic defense of exports came from David Mont­gomery, senior vice pres­i­dent at NERA Eco­nom­ic Con­sult­ing, who tes­ti­fied at both ener­gy com­mit­tee hear­ings. His firm's clients include Louisiana's Che­niere Ener­gy, which oper­ates the LNG ter­mi­nal that's sched­uled to open in late 2015. Mont­gomery in his pre­pared remarks not­ed that ​"he do[es] not speak for Cheniere."
While advo­cates of export reform acknowl­edge that the imme­di­ate mate­r­i­al impact of reform­ing the per­mit­ting process is neg­li­gi­ble, they argue that the sig­nal to Rus­sia is crucial.
​"While we won't be able to ​'turn the spig­ot' and bring imme­di­ate ener­gy to our allies around the globe, we can send a sig­nal to the rest of the world that help is on the way," America's Nat­ur­al Gas Alliance Pres­i­dent and CEO Mar­ty Durbin said in a state­ment. ​"Doing noth­ing on nat­ur­al gas exports, as some would pre­fer, would allow oth­er coun­tries with abun­dant nat­ur­al gas to leap ahead of us in LNG export capac­i­ty and technologies."
The con­ver­sa­tion on the Hill this week, how­ev­er, was marked by a glar­ing omis­sion — an actu­al back-and-forth dis­cus­sion about the envi­ron­men­tal impact of exports.
The Sen­ate hear­ing fea­tured no men­tion of cli­mate change at all — a frus­trat­ing over­sight, no doubt, for many of the envi­ron­men­tal groups who have raised the case that LNG exports would accel­er­ate the effects of cli­mate change. On March 18, the lead­ers of six­teen dif­fer­ent nation­al and region­al green groups, includ­ing 350​.org, Food & Water Watch, and the Sier­ra Club, sent a let­ter to Pres­i­dent Oba­ma, ask­ing that the admin­is­tra­tion stop approv­ing gas export facil­i­ties. The DOE has already approved sev­en such terminals.
​"It is alarm­ing that there was no men­tion at all of cli­mate change in today's Sen­ate Ener­gy Com­mit­tee hear­ing," says Mike Tid­well, direc­tor of the Chesa­peake Cli­mate Action Net­work (CCAN). ​"Cred­i­ble new analy­sis shows that the ​'life-cycle' green­house gas emis­sions of fracked, liq­ue­fied, and export­ed U.S. gas could be as bad as coal. Nat­ur­al gas is just anoth­er harm­ful fos­sil fuel, espe­cial­ly when liq­ue­fied and sent to the oth­er side of the plan­et for combustion."
Tidwell's group, CCAN, has led oppo­si­tion to the pro­posed con­ver­sion of an LNG import facil­i­ty at Cove Point in Lus­by, Md., into an export terminal.
When asked by In These Times about her hearing's omis­sion of cli­mate change, Lan­drieu defend­ed herself.
​"I want to be open to [envi­ron­men­tal­ists'] posi­tions," Lan­drieu said. ​"I don't want to be close-mind­ed in any way. But there is an envi­ron­men­tal pan­el that works in Wash­ing­ton and they could bring their con­cerns there. This is an ener­gy lands com­mit­tee where we want to both pro­mote and focus on ener­gy pro­duc­tion. Its impact on the envi­ron­ment is impor­tant but not primary."
With a hodge-podge of bills and poten­tial amend­ments up for debate in both cham­bers, it's unclear what steps Con­gress will take next. Lan­drieu told reporters that it was up to par­ty lead­er­ship to decide what amend­ments would be allowed.
She praised Sen. Udall's pro­pos­al that, like Rep. Gardner's bill, expands the list of fast-tracked list of coun­tries to include all WTO coun­tries. Unlike Gardner's leg­is­la­tion, how­ev­er, Udall's ver­sion doesn't take the addi­tion­al step of trig­ger­ing the approval of all pend­ing appli­ca­tions for which a notice has been issued in the Fed­er­al Register.
What­ev­er hap­pens this week, exports are like­ly to remain on the leg­isla­tive agen­da for the remain­der of the session.
​"This com­mit­tee is going to be very focused on a true domes­tic ener­gy pro­duc­tion pol­i­cy for this coun­try," Lan­drieu said. ​"This is impor­tant for jobs in Amer­i­ca but it's impor­tant for America's strength and for demo­c­ra­t­ic expan­sion in the world."
It also is impor­tant for the 2014 elec­tion cycle.
Recent polls show Lan­drieu trail­ing her GOP oppo­nent this fall by a small mar­gin. As she tries to fend off that chal­lenge, Lan­drieu has reeled in more cash from the oil and gas indus­try than any oth­er Demo­c­ra­t­ic mem­ber of Con­gress. Sen­a­tor Udall, too, faces a tough re-elec­tion bid, and, in this cam­paign cycle, he ranks just below Lan­drieu when it comes to ener­gy indus­try con­tri­bu­tions to Democ­rats. His lead­ing oppo­nent in the GOP pri­ma­ry? That would be fel­low gas export cham­pi­on Rep. Cory Gardner.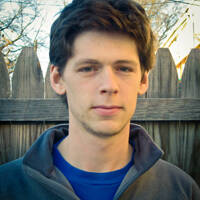 Cole Stan­gler
writes about labor and the envi­ron­ment. His report­ing has also appeared in The Nation, VICE, The New Repub­lic and Inter­na­tion­al Busi­ness Times. He lives in Paris, France. He can be reached at cole[at]inthesetimes.com. Fol­low him
@colestangler
.