Without Workplace Justice, Parents Have No Good Options for Sick Kids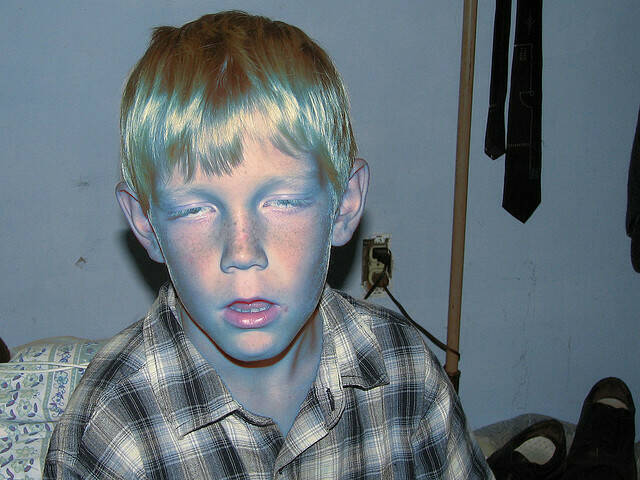 Every work­ing par­ent knows what it's like to have one of those days: a child sud­den­ly comes down with an ill­ness, gets sent home from day­care due to health con­cerns, and with­out a back-up care arrange­ment, the rest of the day has to be tak­en off, thus top­pling over the ten­u­ous work-life bal­ance. Such emer­gen­cies hap­pen all the time, but for low-income fam­i­lies, nei­ther the typ­i­cal work­place, nor gov­ern­ment wel­fare poli­cies, give work­ing par­ents the lee­way and the time they need to care for ill fam­i­ly members.
Accord­ing to a recent sur­vey of par­ents using child­care by the C.S. Mott Children's Hos­pi­tal Nation­al Poll on Children's Health, about six out of 10 par­ents said that a child's ill­ness pre­vent­ed them from attend­ing their reg­u­lar child­care in the past year, with four in 10 report­ing that occurred ​"three or more times dur­ing the year."
When deal­ing with children's sud­den ill­ness­es, par­ents run into myr­i­ad bar­ri­ers, accord­ing to the study:
One-half of par­ents with chil­dren in child care report that find­ing alter­na­tive or back-up child care for their sick chil­dren is dif­fi­cult. In addi­tion, about one-third of par­ents say tak­ing time off of work with a sick child is dif­fi­cult because they may lose pay or lose their job, and a sim­i­lar pro­por­tion report that they do not receive enough paid time off from work to care for their sick children.
The lack of options might lead par­ents to seek more imme­di­ate, alter­na­tive forms of care, such as the emer­gency room, rather than reg­u­lar doc­tor care. That could cost the entire health­care sys­tem more in the long run.
The researchers' key con­clu­sion was that paid leave time at work ​"would allow par­ents to care for their sick chil­dren at home or give par­ents the oppor­tu­ni­ty to go to their child's usu­al health care provider instead of the emer­gency room." The fed­er­al Fam­i­ly and Med­ical Leave Act in the­o­ry enables many work­ers unpaid leave to attend to med­ical issues. But the nar­row scope of the law leaves a large por­tion of the work­force uncov­ered, and even those who qual­i­fy don't get paid time off (so the Unit­ed States remains sin­gu­lar­ly back­ward among rich indus­tri­al­ized nations in fail­ing to guar­an­tee work­ers paid sick leave).
The cam­paigns for paid sick days that com­mu­ni­ty and labor groups have waged in many states and in Wash­ing­ton show that the need for fair leave poli­cies ties into a broad­er demand for work­place justice.
Fam­i­lies Work With­out a Safe­ty Net
While flex­i­ble leave time is crit­i­cal in times of emer­gency, it's just one piece of an over­all deficit in sup­ports for work­ing-poor fam­i­lies. An under­ly­ing prob­lem is chron­ic short­falls in fed­er­al and state child­care sub­si­dies. Bar­ri­ers to afford­able, high-qual­i­ty child care (day care could cost par­ents sev­er­al thou­sand dol­lars a year) in turn lim­it access to good, sta­ble jobs – just the kind of jobs that tend to pro­vide more rea­son­able leave ben­e­fits. And so the cycle goes.
The fund­ing cri­sis affects mil­lions of low-income chil­dren who rely on gov­ern­ment-sub­si­dized child­care ser­vices offered through state and fed­er­al wel­fare sys­tems. A 2009 report by the racial jus­tice think tank Applied Research Cen­ter detailed the inad­e­qua­cies of sub­si­dized child­care pro­grams dur­ing the eco­nom­ic crisis:
As par­ents are laid off or become under­em­ployed, they tight­en their bud­gets, and many take their chil­dren out of their child­care facil­i­ties and make alter­na­tive arrange­ments — often at the expense of health, safe­ty, and qual­i­ty of care.
Con­ser­v­a­tive wel­fare ​"reform" poli­cies addi­tion­al­ly bur­den low-income par­ents on pub­lic assis­tance with harsh work require­ments. Dr. Andrew Hashikawa, one of the lead researchers for the C.S. Mott sur­vey, tells Work­ing In These Times via email that for house­holds rely­ing on child­care sub­si­dies, the bar­ri­ers to qual­i­ty care are inter­twined with both the high costs of ser­vices and a lack of sol­id jobs with good wages:
Wel­fare [pol­i­cy] requires that par­ents work or are in work-train­ing pro­grams – so child care is an eco­nom­ic neces­si­ty – but many of these jobs… are min­i­mum wage and with­out any sub­stan­tial ben­e­fits, which indi­rect­ly lim­its their options dur­ing a health emergency.
This is an eco­nom­ic jus­tice issue for child­care providers as well, accord­ing to Applied Research Center:
It is com­mon knowl­edge in the child­care indus­try that the true cost of child care is often sub­si­dized by the low wages of child­care work­ers. Low reim­burse­ment rates not only keep employ­ee wages down, but they often make it extreme­ly dif­fi­cult to pro­vide high-qual­i­ty care for children.
The report point­ed out that in Cal­i­for­nia, providers ​"fre­quent­ly go sev­er­al months with­out pay­ment every year as a result of these bud­get delays — many of them at great per­son­al and finan­cial costs that will take years to recov­er from."
Work­ers Seek­ing Care, Work­ers Giv­ing Care
The nation­wide child­care crunch – for both con­sumers and providers – high­lights the inter­con­nect­ed strug­gles with­in the care sec­tor and the low-income work­force it serves. To achieve eco­nom­ic secu­ri­ty, work­ers need jobs with liv­ing wages, equi­table leave poli­cies and sup­ports for child care. When fis­cal pres­sures either lim­it access to care or erode the qual­i­ty of ser­vices, that puts the entire sys­tem at risk, and par­ents and care providers suf­fer. The chil­dren them­selves bear the true cost, par­tic­u­lar­ly if they come from com­mu­ni­ties that strug­gle with inter­gen­er­a­tional pover­ty and seg­re­ga­tion, where ear­ly child­hood devel­op­ment pro­grams are most need­ed.
In recent years labor and women's advo­ca­cy groups have attempt­ed to broach these twin strug­gles by simul­ta­ne­ous­ly advo­cat­ing for high stan­dards in care­giv­ing as well as equi­ty for the low-wage care work­ers. But in the face of pow­er­ful busi­ness lob­by­ists and polit­i­cal grid­lock, leg­isla­tive pro­pos­als for manda­to­ry paid sick days have met fierce opposition.
Whether par­ents need to take their kids to the doc­tor today, or need afford­able qual­i­ty day­care in the long term, their options are lim­it­ed by politi­cians' and employ­ers' hos­til­i­ty to fair work­place poli­cies. And mil­lions of poor chil­dren remain just one bad day away from disaster.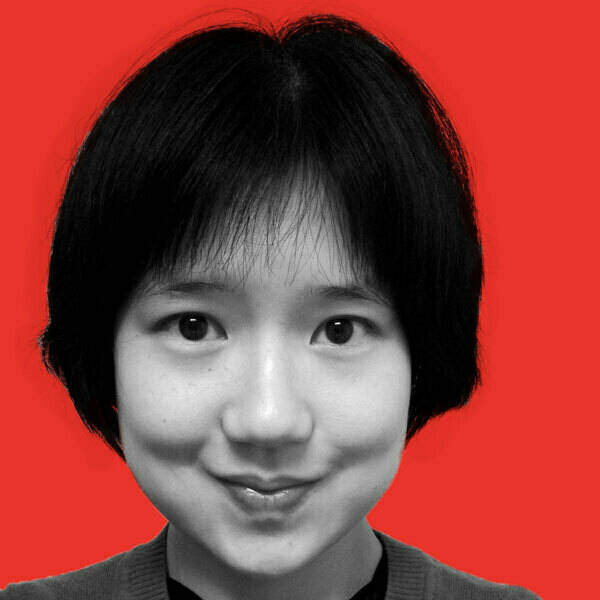 Michelle Chen is a con­tribut­ing writer at In These Times and The Nation, a con­tribut­ing edi­tor at Dis­sent and a co-pro­duc­er of the ​"Bela­bored" pod­cast. She stud­ies his­to­ry at the CUNY Grad­u­ate Cen­ter. She tweets at @meeshellchen.