The pic­ture of the nation's job mar­ket remained pret­ty much in a ​"hold­ing pat­tern" in August, accord­ing to Cen­ter for Amer­i­can Progress econ­o­mist Heather Boushey. Pri­vate jobs grew a lit­tle – less than in July, but that was more than off­set by lay­off of tem­po­rary fed­er­al cen­sus work­ers, and more peo­ple re-entered the search for work.
The sta­tis­ti­cal upshot: the offi­cial unem­ploy­ment rate rose a tenth of a per­cent to 9.6 per­cent (16.7 per­cent if the under­em­ployed, dis­cour­aged and mar­gin­al­ly attached are included).
But the Labor Depart­ment Report ​"pro­vides absolute­ly no sup­port to the [com­mon­ly expressed con­ser­v­a­tive] view that firms are defer­ring hir­ing because of uncer­tain­ty about tax­es and reg­u­la­tion, or that unem­ploy­ment is increas­ing­ly struc­tur­al in nature" (mean­ing that work­ers lack skills to fill job open­ings), accord­ing to Cen­ter for Eco­nom­ic and Pol­i­cy Research co-direc­tor Dean Bak­er. There just aren't enough jobs or demand for goods and services.
Even though pri­vate job growth con­tin­ued for the eighth straight month, it was not fast enough even to absorb new entrants to the world of work. Not great news for work­ers, Not great news for the admin­is­tra­tion and Democ­rats run­ning for office this fall.
Pres­i­dent Oba­ma high­light­ed the ​"pos­i­tive news," while say­ing ​"it's not near­ly good enough." He urged the Sen­ate to pass a House-approved aid bill for small busi­ness, point­ing out that it would not increase the deficit. Next week the admin­is­tra­tion will unveil new pro­pos­als to stim­u­late job growth, most like­ly tax breaks off­set else­where to be deficit neu­tral, but insid­ers insist it will not be a ​"sec­ond stim­u­lus." AFL-CIO pres­i­dent Trum­ka, who saw ​"lit­tle progress," wants more (from spend­ing on infra­struc­ture to fair­er trade, and most lib­er­al econ­o­mists and think tanks urge some­thing equiv­a­lent to a sec­ond stimulus.
But new reports out this week make it clear that the reces­sion has inten­si­fied pre-exist­ing trends towards dis­pro­por­tion­ate cre­ation of low-wage, low-skill jobs and to a big squeeze on the incomes of work­ers with jobs. The trends, along with slow job cre­ation, act as a drag on eco­nom­ic recov­ery, but they are fat­ten­ing the cor­po­rate cash box­es and CEO wallets.
UC Berke­ley pub­lic pol­i­cy pro­fes­sor Robert Reich and Uni­ver­si­ty of Chica­go Booth School of Busi­ness finance pro­fes­sor Raghu­ram G. Rajan, both argue that the record high lev­els of inequal­i­ty con­tributed to the cri­sis, as des­per­ate fam­i­lies whose real incomes were slip­ping tried to live off cred­it, much of it backed by a hous­ing bubble.
Now when peo­ple find jobs, they are dis­pro­por­tion­ate­ly low­er-paid than what they lost. MIT econ­o­mist David Autor reports that ​"the Great Reces­sion has rein­forced these trends [already present towards polar­iza­tion of job cre­ation between high- and low-wage occu­pa­tions] rather than revers­ing or redi­rect­ing them."
The Nation­al Employ­ment Law Project found that job loss­es in 2008 – 2009 hit across the board, includ­ing high-wage indus­tries, but the jobs cre­at­ed in 2010 dis­pro­por­tion­ate­ly pay less than $15 an hour: One-third of loss­es were in such jobs, but 76 per­cent of new jobs in 2010 paid under $15. (The two stud­ies dif­fer over how many mid­dle- income jobs have been lost, pos­si­bly because Autor focus­es on occu­pa­tions, HELP on indus­tries, but both paint a bleak picture).
Work­ers with jobs, old or new, have ​"suf­fered from a broad-based col­lapse of wage growth over the last two years," accord­ing to a new report from the Eco­nom­ic Pol­i­cy Insti­tute, as pay con­tin­ues to lag far behind pro­duc­tiv­i­ty growth. The longer the reces­sion drags on, the less the gain – or, in many cas­es, the greater the loss – of real wages across all income groups. In many indus­tries, employ­ers drove down employ­ment far more than expect­ed, held down or cut wages, shift­ed more health care costs to work­ers, and then as growth has picked up, employ­ers have refused to hire, over­worked their employ­ees and pock­et­ed the cash.
That process yields two results: Accord­ing to the Eco­nom­ic Secu­ri­ty Index, devel­oped by polit­i­cal sci­en­tist Jacob Hack­er and col­leagues, ​"in 2009, the lev­el of eco­nom­ic inse­cu­ri­ty expe­ri­enced by Amer­i­cans was greater than at any time over the past quar­ter cen­tu­ry, with approx­i­mate­ly one in five Amer­i­cans (20.4 per­cent) expe­ri­enc­ing a decline in avail­able house­hold income of 25 per­cent or greater."
And at the top? It's par­ty time. Researchers at the Insti­tute for Pol­i­cy Stud­ies found that there's lit­tle reces­sion for the rich: real CEO pay for last year ​"is still run­ning at dou­ble the 1990s CEO pay aver­age, quadru­ple the 1980s aver­age, and eight times the aver­age exec­u­tive pay in the mid-20th century."
It's even more lush for the 50 major cor­po­ra­tions with the great­est num­ber of lay­offs since the cri­sis began – even though 72 per­cent of them were mak­ing a prof­it at the time. The aver­age CEO of these job destri­oy­ers took home $12 mil­lion, 42 per­cent more than the aver­age S&P 500 chief executive.
There's a les­son here. If we want to get out of this reces­sion, put peo­ple back to work, sus­tain long-term growth, and reduce the sever­i­ty of future busi­ness cycles (not to men­tion mak­ing this a bet­ter coun­try), we have to dras­ti­cal­ly redis­trib­ute incomes and reduce inequal­i­ty. Then we can begin tack­ling the hard stuff.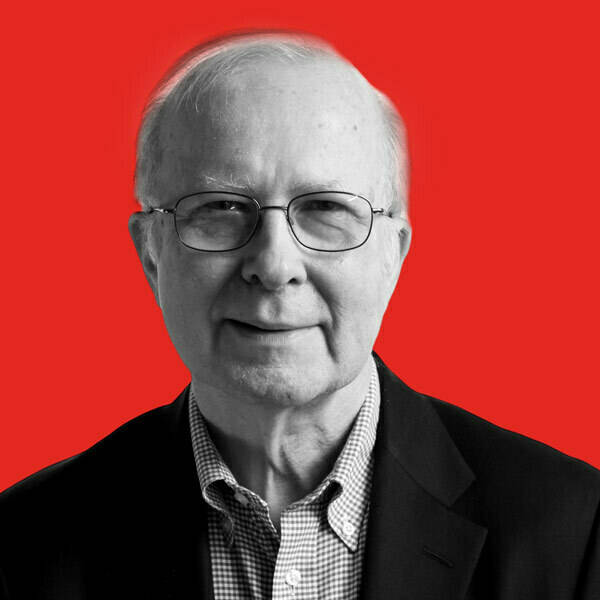 David Moberg, a senior edi­tor of In These Times, has been on the staff of the mag­a­zine since it began pub­lish­ing in 1976. Before join­ing In These Times, he com­plet­ed his work for a Ph.D. in anthro­pol­o­gy at the Uni­ver­si­ty of Chica­go and worked for Newsweek. He has received fel­low­ships from the John D. and Cather­ine T. MacArthur Foun­da­tion and the Nation Insti­tute for research on the new glob­al economy.