In the Big Easy, Workers' Advocates Fight for Wage Theft Law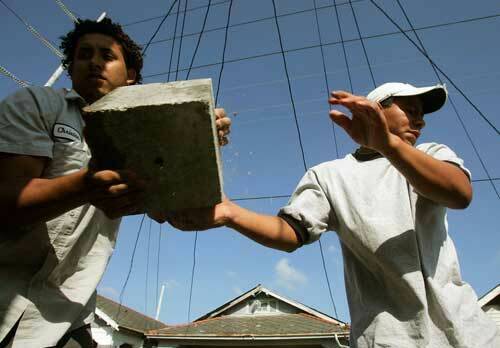 David Moberg recently blogged on this site about efforts to crack down on wage theft at the federal level, saying signs of progress are surfacing after years of neglect by leaders in Washington.
But another bright spot is emerging in New Orleans, where wage theft and other abuses have been heaped on workers in a post-Hurricane Katrina economy.
Since In These Times last wrote about the plight of workers in the Big Easy in 2007, problems have persisted.
In late June, workers rights advocates in the city testified at a public city council hearing to galvanize support for a city ordinance that would criminalize the act of withholding wages. Federal law and Louisiana state law treats wage theft as a civil matter, which is typically handled in small claims court.
This new ordinance could provide a needed legal remedy for exploited workers.
A study by the Southern Poverty Law Center released in April found that Latino workers in southern cities, including New Orleans, were routinely the victims of wage theft and often faced unsafe working conditions.
Mary Bauer, author of the report and director of the SPLC​'s Immigrant Justice Project, said this about the findings of the study, which were based on interviews with 500 low-income Latinos:
This report documents the human toll of failed policies that relegate millions of people to an underground economy, where they are beyond the protection of the law…. Workplace abuses and racial profiling are rampant in the South.
Racial profiling and discrimination often prevent workers from receiving protection from law enforcement agencies, the study found.
The report documents horror stories faced by some workers in southern states, such as that of a woman arrested after asking for the money she earned in a Tennessee cheese factory, and a man whose savings from picking beans were seized during a traffic stop in Alabama.
There are many stories and reports out there that document this ongoing problem. A 2008 survey of day laborers in New Orleans estimated they had worked 12,000 unpaid days and were denied $400,000 in wages.
New Orleans Councilman Arnie Fielkow has proposed the law that would make it a criminal offense to deny workers their wages, a move that has angered some who believe that undocumented workers don't deserve protection. Fielkow said:
It's very hypocritical to ask them to help with rebuilding and then turn a blind eye when they're getting ripped off…. I would appeal to people's basic civil rights and humanity that … we should at least afford them some level of protection.
He hopes to have it drafted by late August.
Passing an ordinance cracking down on wage thieves would establish a powerful tool for fighting some of the abuses perpetrated against workers in New Orleans, and hopefully would provide impetus and inspiration for activists and lawmakers in other cities.
It may be the right place and the right time for taking a major stride on the issue.
Just last week, a New Jersey real-estate investment firm agreed to a settlement with 39 workers who alleged they were not paid promised wages for working on apartments post-Hurricane Katrina. The company denied wrongdoing as part of the settlement, but did agree to pay $175,000.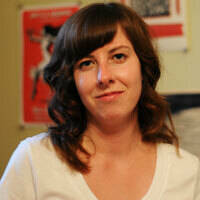 Emily Udell
is a writer for Angie's List Magazine in Indianapolis. In
2009
, she finished a stint drinking bourbon and covering breaking news for
The Courier-Journal
in Louisville, Ky. Her eclectic media career also includes time at the Associated Press,
Punk Planet
(R.I.P.),
The Daily Southtown
in southwest Chicago, and Radio Prague in the Czech Republic. She co-hosted and co-produced
In These Times
' radio show ​
"
Fire on the Prairie
" from
2003
to
2006
.