In the Big Easy, Workers' Advocates Fight for Wage Theft Law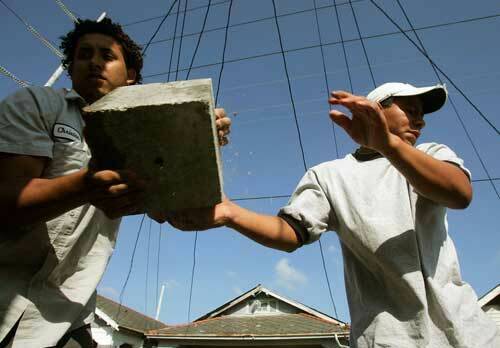 David Moberg recent­ly blogged on this site about efforts to crack down on wage theft at the fed­er­al lev­el, say­ing signs of progress are sur­fac­ing after years of neglect by lead­ers in Washington.
But anoth­er bright spot is emerg­ing in New Orleans, where wage theft and oth­er abus­es have been heaped on work­ers in a post-Hur­ri­cane Kat­ri­na economy.
Since In These Times last wrote about the plight of work­ers in the Big Easy in 2007, prob­lems have persisted.
In late June, work­ers rights advo­cates in the city tes­ti­fied at a pub­lic city coun­cil hear­ing to gal­va­nize sup­port for a city ordi­nance that would crim­i­nal­ize the act of with­hold­ing wages. Fed­er­al law and Louisiana state law treats wage theft as a civ­il mat­ter, which is typ­i­cal­ly han­dled in small claims court.
This new ordi­nance could pro­vide a need­ed legal rem­e­dy for exploit­ed workers.
A study by the South­ern Pover­ty Law Cen­ter released in April found that Lati­no work­ers in south­ern cities, includ­ing New Orleans, were rou­tine­ly the vic­tims of wage theft and often faced unsafe work­ing conditions.
Mary Bauer, author of the report and direc­tor of the SPLC​'s Immi­grant Jus­tice Project, said this about the find­ings of the study, which were based on inter­views with 500 low-income Latinos:
This report doc­u­ments the human toll of failed poli­cies that rel­e­gate mil­lions of peo­ple to an under­ground econ­o­my, where they are beyond the pro­tec­tion of the law…. Work­place abus­es and racial pro­fil­ing are ram­pant in the South.
Racial pro­fil­ing and dis­crim­i­na­tion often pre­vent work­ers from receiv­ing pro­tec­tion from law enforce­ment agen­cies, the study found.
The report doc­u­ments hor­ror sto­ries faced by some work­ers in south­ern states, such as that of a woman arrest­ed after ask­ing for the mon­ey she earned in a Ten­nessee cheese fac­to­ry, and a man whose sav­ings from pick­ing beans were seized dur­ing a traf­fic stop in Alabama.
There are many sto­ries and reports out there that doc­u­ment this ongo­ing prob­lem. A 2008 sur­vey of day labor­ers in New Orleans esti­mat­ed they had worked 12,000 unpaid days and were denied $400,000 in wages.
New Orleans Coun­cil­man Arnie Fielkow has pro­posed the law that would make it a crim­i­nal offense to deny work­ers their wages, a move that has angered some who believe that undoc­u­ment­ed work­ers don't deserve pro­tec­tion. Fielkow said:
It's very hyp­o­crit­i­cal to ask them to help with rebuild­ing and then turn a blind eye when they're get­ting ripped off…. I would appeal to people's basic civ­il rights and human­i­ty that … we should at least afford them some lev­el of protection.
He hopes to have it draft­ed by late August.
Pass­ing an ordi­nance crack­ing down on wage thieves would estab­lish a pow­er­ful tool for fight­ing some of the abus­es per­pe­trat­ed against work­ers in New Orleans, and hope­ful­ly would pro­vide impe­tus and inspi­ra­tion for activists and law­mak­ers in oth­er cities.
It may be the right place and the right time for tak­ing a major stride on the issue.
Just last week, a New Jer­sey real-estate invest­ment firm agreed to a set­tle­ment with 39 work­ers who alleged they were not paid promised wages for work­ing on apart­ments post-Hur­ri­cane Kat­ri­na. The com­pa­ny denied wrong­do­ing as part of the set­tle­ment, but did agree to pay $175,000.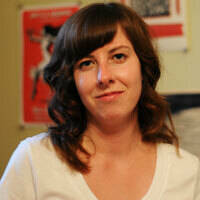 Emi­ly Udell
is a writer for Angie's List Mag­a­zine in Indi­anapo­lis. In
2009
, she fin­ished a stint drink­ing bour­bon and cov­er­ing break­ing news for
The Couri­er-Jour­nal
in Louisville, Ky. Her eclec­tic media career also includes time at the Asso­ci­at­ed Press,
Punk Plan­et
(R.I.P.),
The Dai­ly South­town
in south­west Chica­go, and Radio Prague in the Czech Repub­lic. She co-host­ed and co-pro­duced
In These Times
' radio show ​
"
Fire on the Prairie
" from
2003
to
2006
.