We wanted to make sure you didn't miss the announcement of our new Sustainer program. Once you've finished reading, take a moment to check out the new program, as well as all the benefits of becoming a Sustainer.

Every week organizers from the AFL-CIO's community affiliate — the 3‑million member Working America — knock on doors of about 20,000 households, most of them in predominately white, working-class suburbs.
The people the canvassers meet are not the sort most likely to join an Occupy Wall Street encampment in their home city. But according to Working America Executive Director Karen Nussbaum, they have been quite sympathetic to the message of the protestors — that the rich 1 percent is gaining wealth and power at the expense of the 99 percent — even if not always to the occupiers' tactics.

Now the challenge for her organization, she says, is to give Working America members a way that's comfortable for them to express their sentiments over the growing social and economic divide and not let any differences on tactics split OWS and working-class Americans.
Having just returned from three weeks surveying the organization's work in ten politically critical states, Nussbaum says, ​"Even the difference between the first week and the last week was really interesting. Occupy Wall Street has unleashed a sense of public possibility that we really didn't see before."
Their survey of members showed 51 percent supported Occupy Wall Street protests, while only 16 percent were critical, and 33 percent were neutral or wanted to know more. In one week, partly thanks to a surge in internet sign-ups and increased canvassing, Working America gained 25,000 new members, or four to five times the average. And given the same choices of major issues, corporate responsibility shot up from the bottom to the top of new members' concerns.

Working America recruits, nearly all of whom have no union at work but support the group's broad goals, have complained for years about troubled family finances, lack of opportunity, corporate influence in politics and other problems. ​"There was this growing sense we perceived of social isolation, that there's nobody they could rely on," Nussbaum says. ​"The possibility of social agency or being part of a collective power was declining." But now three-fourths of members contacted say they are willing to take some action, such as putting up a yard sign focusing on the conflict between the 1 percent and the 99 percent.

The contrast between the fortunes of the 1 and the 99 percent groups has been growing for decades but now becoming more of a public issue. In a recent New York Times survey, for example, two-thirds of those polled believed that wealth in the United States should be more evenly distributed. Only 26 percent thought the current distribution was fair. Two-thirds favor higher taxes on millionaires and object to cutting taxes on corporations. While 69 percent believe Congressional Republican policies favor the rich, 28 percent thought President Obama's policies favor them (though only 23 percent said the president favored the middle class, 17 percent said the poor, and 21 percent all were treated equally).

The Congressional Budget Office confirmed as well in a report released Tuesday how the 1 percent have prospered dramatically more than everyone else. From 1979 to 2007, the real, after-tax household income of the richest 1 percent increased by 275 percent (nearly quadrupling) while the income of the middle three-fifths grew by less than 40 percent and of the bottom 20 percent by only 18 percent.
Every source of income became more concentrated as the top 1 percent more than doubled its share of pre-tax income (over a period when the combined effects of taxes and federal transfere payment became less progressive). Another survey of trends in inequality from the Economic Policy Institute, a leader in chronicling the rise of inequality, reports that the top 1 percent captured three-fifths of all income growth over the same period.

In the ​"working class," Working America typically includes households making less than $75,000 a year and constituting roughly 57 percent of voters nationally (though as much as two-thirds of some key swing states, like Ohio). Although working class voters are slightly underrepresented among swing voters, according to CNN exit polls, their switches have proven decisive, for example, in ​"top of the ticket" races between 2008 and 2010 in states like Wisconsin, Pennsylvania and Oregon.

Often targeted by Republicans — for example, as part of President Richard Nixon's ​"silent majority" or the ​"Reagan Democrats" — these white working class families are also now targets for the Tea Party movement. Nussbaum thinks progressives and the labor movement — but especially her organization — need to work on preventing the right from driving a wedge between OWS and working class sympathizers.

​"One way to prevent the wedge is to make the issue the themes and not the tactics, such as the right to have tents, property rights or police brutality," she says. ​"That's changing the subject. The issue is the 1 percent versus the 99 percent." The second, related challenge is how to organize ways for the 99 percent to operate on a mass scale, both giving the movement a clearer agenda — such as defining ​"9 things the 99 percent need," including a financial speculation tax, mortgage relief, pushing corporations to invest their $2 trillion cash hoard into American jobs — or creating new forums and vehicles of action.

So far unions have been sympathetic and supportive generally of OWS, but deferred to those movements to define their own strategy. AFL-CIO president Richard Trumka on Wednesday criticized police and local official actions against some occupation forces, as have some local AFL-CIO and union officials. Certainly labor should be defending vigorously the right to free speech and assembly, but Nussbaum warns that too much emphasis on protestors' tactics could play into the game plan of the right. ​"Our role is to bring along the 99 percent and work for their own way to express themselves," Nussbaum says. ​"That's what we're all about."
At the door, Working America members and recruits are talking more about corporate power, less about ​"greedy politicians, " Nussbaum says, making it easier to talk about the powers behind the politicians. ​"You don't want to start with the puppet but the puppeteer," Nussbaum says. ​"This moment reinstates the notion that there's strength in numbers, ​"that collective power is possible….It's a new opening for us."
Be a Sustainer
We surveyed thousands of readers and asked what they would like to see in a monthly giving program. Now, for the first time, we're offering three different levels of support, with rewards at each level, including a magazine subscription, books, tote bags, events and more—all starting at less than 17 cents a day. Check out the new Sustainer program.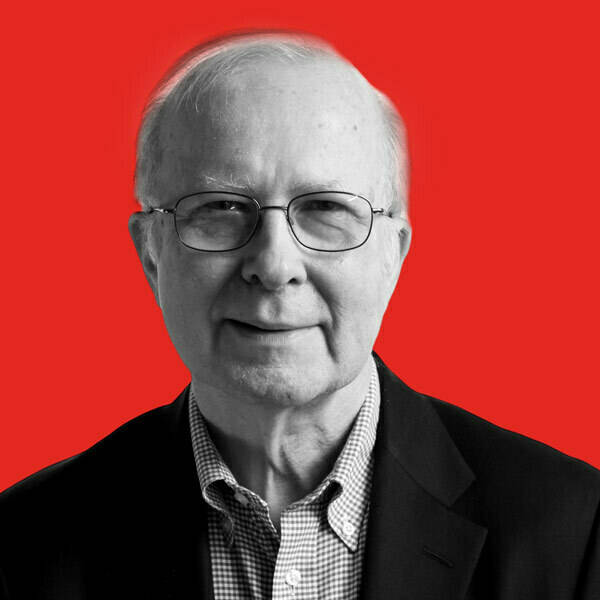 David Moberg, a senior editor of In These Times, has been on the staff of the magazine since it began publishing in 1976. Before joining In These Times, he completed his work for a Ph.D. in anthropology at the University of Chicago and worked for Newsweek. He has received fellowships from the John D. and Catherine T. MacArthur Foundation and the Nation Institute for research on the new global economy.