Barack Obama has emerged out of Chicago's boisterous mix of black and progressive politics as a candidate who just may make history as the nation's third elected black U.S. senator. He's an attractive political candidate: well educated and articulate with a history of commitment. He's also an exotic candidate.

First of all, there's his name. The 41-year-old Obama is the son of a black Kenyan father and a white Kansas mother. Obama was born in Hawaii, where he was raised by his mother and her family, and spent his formative years in many unexpected locations. He also lived for a time in Indonesia.

He's a graduate of Columbia University and Harvard Law School, where he graduated magna cum laude and became the first black American president of the Harvard Law Review. From there he settled in Chicago, where he directed a voter registration and education project in Cook County instead of joining one of the many corporate law firms that were beckoning. Obama also began reconciling his hybrid heritage with American realities and found a sense of belonging within the city's African-American community.

We know so much about Obama's inner struggles because he wrote a 1995 book about them titled Dreams From My Father: A Story of Race and Inheritance. The book is a lyrical meditation on race, culture and issues of hybridity. In 1993, he joined a law firm, but it specialized in civil rights and voting rights litigation. And in that capacity he served as general counsel to community health clinics and social service agencies throughout Chicago. He also lectures on constitutional law at the University of Chicago Law School.

Throughout his life, his name and hybrid identity provided a convenient target for detractors; they still do. A recent Web site, constructed by a Republican political operative, compared Obama to Osama bin Laden. The site was shut down. Letters to conservative publications in Illinois regularly refer to Obama as a radical Muslim, although he has been an active member of a large South Side Methodist congregation for many years.

But it's not just conservative whites who find Obama troublesome. Chicago's substantial Black Nationalist community also has problems with him. This discomfort stems from a perpetual dynamic within progressive Chicago politics that finds the city's Black Nationalist activists and theorists often in opposition to integrated activists.

Harold Washington was such a pivotal figure because he was able to fuse the interests of Chicago's influential nationalists with the city's progressives. The inability to forge such a coalition since Washington's death is the primary reason Richard J. Daley has won every election.

Although some nationalists distrust Obama for his close links to progressive political operatives, he still has one of the best opportunities, post-Harold, to cultivate and strengthen those nationalist-progressive links. Within the Black Nationalist community some are now urging all-out support for Obama. In addition to lauding his legislative record during his seven years as senator from Illinois' 13th District, they argue that it's perverse for black nationalists to reject the son of a Kenyan for not being black enough.

He has notched several legislative victories during his tenure in the Illinois Senate, including sponsoring a racial profiling law that requires police departments to record the race of stopped motorists and also sponsoring a law requiring that interrogations and confessions in capital crime cases be videotaped. In addition, Obama co-sponsored a bill to raise the minimum wage and he was instrumental in expanding Kid Care and Family Care, the children and family health insurance program in Illinois. And he was the first senate candidate to forcefully oppose the Bush administration's Iraq invasion and has been in the forefront of continuing opposition.

Many of the state's more progressive unions and the public interest group Citizen Action have endorsed him. Along with endorsements from U.S. Reps. Danny Davis, Jesse Jackson Jr. and Lane Evans, Obama won the support of liberal icons Abner Mikva, former chief Judge of the U.S. Court of Appeals and former White House counsel, and Newton Minow, former Federal Communication Commission chairman. He's also been endorsed by the Rev. Jesse Jackson and former U.S. Sen. Bill Bradley, (D-N.J).

Steve Neal, dean of Chicago's political columnists, called Obama "the most intelligent and articulate contender in a surprisingly strong Democratic field." So far, nine Democratic candidates are running in the primary for the vacated Senate seat of Republican Peter Fitzgerald. Seven Republicans are running in the March 2004 primary. "It is said that Illinois is represented by lightweights in the Senate," Neal wrote. "Obama would be a Senator worthy of the land of Lincoln."

Most serious political observers of Illinois politics share Neal's assessment. "The general reaction to Obama is that he would probably be a great U.S. senator, but that his foreign-sounding name and his race hurt his chances," chimed in Rich Miller, a columnist for the Daily Southtown, a suburban publication.

The best candidate for the U.S. Senate from Illinois also happens to be the most progressive. He also happens to be black. This is a convergence so rare it's likely to ignite a progressive firestorm. It better.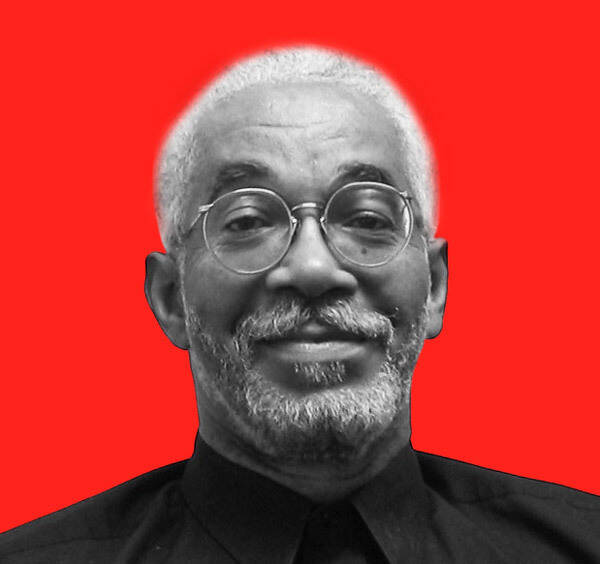 Salim Muwakkil
is a senior editor of
In These Times
, where he has worked since
1983
. He is the host of The
Salim Muwakkil
show on WVON, Chicago's historic black radio station, and he wrote the text for the book
HAROLD: Photographs from the Harold Washington Years
.