Wrestling With Racial Bias, New York Firefighters Resist Reform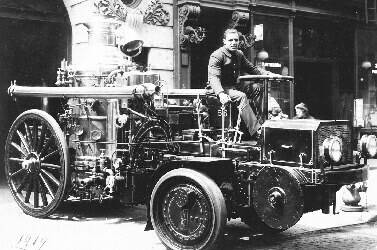 New York City's fire­fight­ers have been embroiled in racial and eth­nic pol­i­tics through­out their his­to­ry, and the Fire Department's lat­est civ­il rights con­tro­ver­sy has stoked a polit­i­cal stand­off and a hir­ing freeze.

The FDNY is still reel­ing from a fed­er­al court rul­ing in August that put fire­fight­ers at odds with anti-dis­crim­i­na­tion law. The judge ruled that the Department's recent hir­ing exam was sys­tem­at­i­cal­ly dis­crim­i­nat­ed against Black and Lati­no candidates.
But to accom­mo­date the need to hire new per­son­nel, the court offered the city the option of ini­ti­at­ing an inter­im hir­ing process, as long as the pro­ce­dures were not dis­crim­i­na­to­ry. The city has so far refused. So now, a long line of frus­trat­ed aspir­ing fire­fight­ers remain in lim­bo, denied a fair shake at obtain­ing a cov­et­ed spot in the ranks of New York's Bravest.
The Cen­ter for Con­sti­tu­tion­al Rights and lawyers rep­re­sent­ing the Vul­can Soci­ety, an asso­ci­a­tion of Black fire­fight­ers, accused the FDNY of obstruc­tion:
We had searched for the least dis­rup­tive, least dis­crim­i­na­to­ry, and most fair ways to hire this class. Judge Garau­fis, rather than forc­ing any one method on the City, opt­ed to give it the choice to select the method it pre­ferred. Instead, the City con­tin­ues to obstruct any efforts at col­lec­tive res­o­lu­tion and drag its feet when it comes to diver­si­fy­ing the fire­fight­er workforce.
This suit is in some ways the inverse of the famous Ric­ci v. DeSte­fano case, in which a group of most­ly white fire­fight­ers in New Haven sued over the city's rejec­tion of exam results that might have invit­ed charges of racial dis­crim­i­na­tion. In New York City, advo­cates for Black fire­fight­ers charged that the city's exam process effec­tive­ly imposed racial barriers.
The con­tro­ver­sy is espe­cial­ly heat­ed not just because of fire­fight­ers' sta­tus as urban folk heroes, but because the bias at play here isn't bla­tant racism but a more sub­tle intran­si­gence that's embed­ded in the institution's cul­tur­al mind­set.

While the FDNY's defend­ers pos­ture them­selves as vic­tims of polit­i­cal cor­rect­ness, the crux of Judge Garaufis's rul­ing was fun­da­men­tal­ly not about con­struct­ing a race-con­scious hir­ing process, but reject­ing tests that sim­ply don't do their job:
The City has not shown that the cur­rent exam­i­na­tion iden­ti­fies can­di­dates who will be suc­cess­ful fire­fight­ers. Because the test ques­tions do not mea­sure the abil­i­ties required for the job of entry-lev­el fire­fight­er, the exam­i­na­tion can­not dis­tin­guish between qual­i­fied and unqual­i­fied can­di­dates, or even between more and less qual­i­fied can­di­dates…. What the exam­i­na­tion does do is screen and rank appli­cants in a man­ner that dis­pro­por­tion­ate­ly excludes black and His­pan­ic appli­cants. As a result, hun­dreds of minor­i­ty appli­cants are being denied the oppor­tu­ni­ty to serve as New York fire­fight­ers, for no legit­i­mate or jus­ti­fi­able reason.
The FDNY's prob­lem is that it can't real­ly jus­ti­fy why its squad bears so lit­tle demo­graph­ic resem­blance to the city it serves. While Blacks and Lati­nos make up only 4 and 7 per­cent of the city's fire­fight­ers respec­tive­ly, the plaintiff's lawyers point out, ​"More than half of Los Ange­les and Philadelphia's fire­fight­ers, and 40 per­cent of Boston's are peo­ple of color."
The only rea­son­able expla­na­tion appears to be a latent tol­er­ance, if not active defense, of an entrenched white major­i­ty. Below the sur­face lies a com­plex fra­ter­nal sub­cul­ture root­ed in the sinewy tra­di­tions of Old New York, when fire com­pa­nies oper­at­ed more like eth­nic gangs than a gov­ern­ment agency.
Today, the FDNY may func­tion more or less as part of the city's vast bureau­cra­cy, but its resis­tance to court-ordered reform betrays an arro­gance grand­fa­thered from an ear­li­er time. With their refusal to insti­tute an inter­im hir­ing process, they've appar­ent­ly decid­ed that for now, they'd rather put up a good fight, than work with the com­mu­ni­ty to fig­ure out a way to sus­tain its ranks with­out vio­lat­ing civ­il rights. Old habits are hard to extinguish.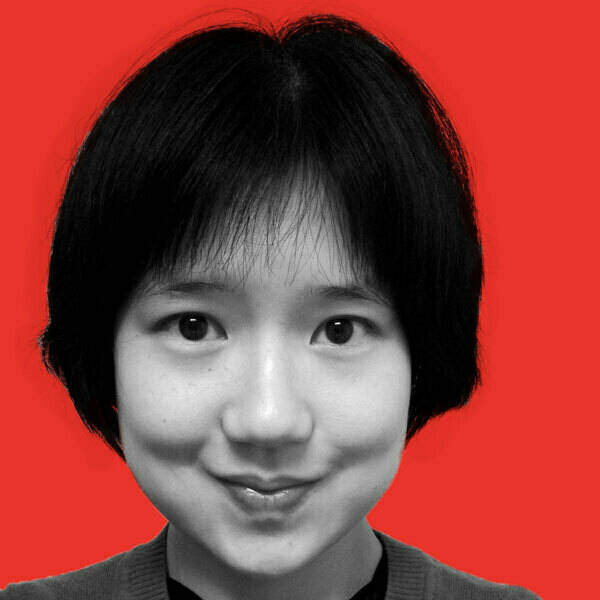 Michelle Chen is a con­tribut­ing writer at In These Times and The Nation, a con­tribut­ing edi­tor at Dis­sent and a co-pro­duc­er of the ​"Bela­bored" pod­cast. She stud­ies his­to­ry at the CUNY Grad­u­ate Cen­ter. She tweets at @meeshellchen.