Your 'Distressed' Jeans Are Wearing Out Workers' Lungs
Sand­blast­ing usu­al­ly involves spray­ing chem­i­cals and min­er­al dust against tex­tiles to cre­ate a weath­ered look. It is com­mon­ly done by hand, using an air gun, though some man­u­fac­tur­ers use mechan­i­cal sand­blast­ing per­formed inside spe­cial cab­i­nets. With­out ade­quate ven­ti­la­tion and oth­er pro­tec­tions, either tech­nique can expose work­ers to dam­ag­ing par­ti­cles that increase the risk of sil­i­co­sis, pul­monary fibro­sis and oth­er lung and res­pi­ra­to­ry problems.
Researchers found that while safe­ty con­di­tions var­ied across the dif­fer­ent facil­i­ties, ​"none of the fac­to­ries where sand­blast­ing was still report­ed to be tak­ing place pro­vid­ed sand­blasters with ade­quate safe­ty equip­ment." From the report:
Work­ers were not pro­vid­ed with ade­quate pro­tec­tive wear (e.g. face masks, eye masks and gloves) when they under­took pro­ce­dures like hand-sand­ing, pol­ish­ing, water-based treat­ment, and chem­i­cal spray­ing (e.g. potas­si­um per­man­ganate). They received no prop­er train­ing and were not equipped with enough occu­pa­tion­al health and safe­ty knowl­edge to under­stand the risk of the mate­ri­als they use every day.
Some work­ers report­ed alarm­ing expo­sures to potas­si­um per­ma­ganate, a light­en­ing chem­i­cal linked to skin and res­pi­ra­to­ry irri­ta­tion . But, they said, ​"super­vi­sors often dis­missed their health con­cerns, declar­ing that the chem­i­cals were not harm­ful in any way."
On top of the sand­blast­ing haz­ards, researchers also found that work­ers report­ed suf­fer­ing from fatigue and chron­ic pain under the stren­u­ous work­ing conditions.
The report indi­cates that socioe­co­nom­ic pres­sures lead strug­gling migrant gar­ment work­ers to accept unhealthy con­di­tions as just part of the job. At the Con­sh­ing fac­to­ry, for instance, ​"although they were aware of the health risks asso­ci­at­ed with their jobs, they were will­ing to take the risk for the high­er salaries that Con­sh­ing offered sandblasters."
Chok­ing on the dust of prosperity
Sil­i­co­sis is just one of a set of work-induced res­pi­ra­to­ry dis­eases, col­lec­tive­ly called pneu­mo­co­nio­sis, that have explod­ed in Chi­na over the past two decades of break­neck ​"mod­ern­iza­tion." Accord­ing to a major new analy­sis by Chi­na Labour Bul­letin (CLB), there is no clear data on the scale of the epi­dem­ic, in large part because Bei­jing refus­es to ful­ly acknowl­edge it as a ris­ing occu­pa­tion­al health cri­sis. The actu­al num­ber of cas­es nation­wide could be as high as six mil­lion. Ful­ly cov­er­ing the health­care costs of pneu­mo­co­nio­sis patients would cost 120 bil­lion to 250 bil­lion yuan (US $19.6 to $40.7 bil­lion), CLB estimates.
Rates are high­est among migrant work­ers (unof­fi­cial local res­i­dents) who tend to be poor and from rur­al areas. Since med­i­cines can cost as much as 1000 yuan (US $162) per month, untold num­bers of migrants are priced out of treatment.
Though Chi­na has tak­en steps over the past decade to insti­tute a nation­al health­care sys­tem, the pro­grams are noto­ri­ous­ly weak. More­over, the com­mer­cial­iza­tion of med­ical ser­vices and hos­pi­tals under China's cap­i­tal­ist reforms has also dra­mat­i­cal­ly raised Chi­nese work­ers' health­care costs. This means many strug­gling work­ers rarely have the full costs of their treat­ment met through health­care programs.
Since the dis­eases are work­place-relat­ed, work­er's comp could the­o­ret­i­cal­ly step in to cov­er that gap. But Chi­na's occu­pa­tion­al-dis­ease com­pen­sa­tion sys­tem is bare-bones and fraught with legal hur­dles. Work­ers must prove an employ­ment rela­tion­ship, which is a ​"next to impos­si­ble" task for many migrant work­ers, accord­ing to CLB, since many lack for­mal labor con­tracts. Even when work­ers' claims are cer­ti­fied, some boss­es sim­ply refuse to pay. With no tru­ly autonomous unions and lit­tle legal sup­port, count­less gar­ment work­ers are left basi­cal­ly defense­less.
Yet grass­roots work­er activism is push­ing back against the government's inac­tion. Since the mid 2000s, migrant work­ers have orga­nized protests against employ­ers, some work­ers' groups have filed high-pro­file law­suits against indi­vid­ual employ­ers, and jour­nal­ists and polit­i­cal blog­gers who have helped pub­li­cize their plight. Nonethe­less, even in cas­es when neg­a­tive pub­lic­i­ty pres­sured employ­ers to agree to com­pen­sate work­ers, researchers found that the mon­ey the work­ers and their fam­i­lies were award­ed quick­ly evap­o­rat­ed due to the exor­bi­tant cost of care com­bined with the loss of income after vic­tims became too sick to work.
CLB's report quotes He Bing, a promi­nent advo­cate for pneu­mo­co­nio­sis-strick­en work­ers, describ­ing the offi­cial response as ​"just a way for the gov­ern­ment to take pity on us." He con­tin­ues, ​"Hon­est­ly, we do not want the gov­ern­ment to give us 2,000 yuan (US $326) or what­ev­er. What we real­ly need is for them to pro­tect the rights of peo­ple with pneu­mo­co­nio­sis, allow them to have their occu­pa­tion­al ill­ness rec­og­nized and get compensation."
Blast­ing the industry
In the case of the den­im work­ers in Guang­dong, SACOM is demand­ing that the glob­al brands using the sand­blast­ing fac­to­ries take respon­si­bil­i­ty. SACOM advo­cate Pui Kwan Liang tells Work­ing In These Times via email:
The brands are not required by the law to make com­pen­sa­tion but since the work­ers are sup­pressed by the sup­pli­ers in Chi­na and the brands are mak­ing huge prof­it every day with the work­ers' sac­ri­fices, it is no doubt that the brands are eth­i­cal­ly respon­si­ble to such issue.
Under pres­sure from inter­na­tion­al advo­cates for gar­ment work­ers, sev­er­al appar­el brands, includ­ing Levi Strauss and H&M, have in recent years announced plans to phase out sand­blast­ing, which has pre­vi­ous­ly been used in fac­to­ries in Bangladesh and Turkey. But SACOM's inves­ti­ga­tions show that in the appar­el indus­try's twist­ed sup­ply chains, ​"regard­less of whether a brand has ​'banned' sand­blast­ing or not, the prac­tice con­tin­ues — to the point that some fac­to­ries have tak­en to hid­ing sand­blast­ing machin­ery in sealed rooms to avoid detec­tion, while oth­ers have sim­ply sub­con­tract­ed the procedure."
Mean­while, the real dis­tress of glob­al cap­i­tal­ism is sur­fac­ing all over Guang­dong, as work­ers con­tin­ue shred­ding their lungs so West­ern con­sumers can wear per­fect­ly abused denim.
To learn more about the online cam­paign to stop sand­blast­ing in den­im man­u­fac­tur­ing, go to SACOM's peti­tion page.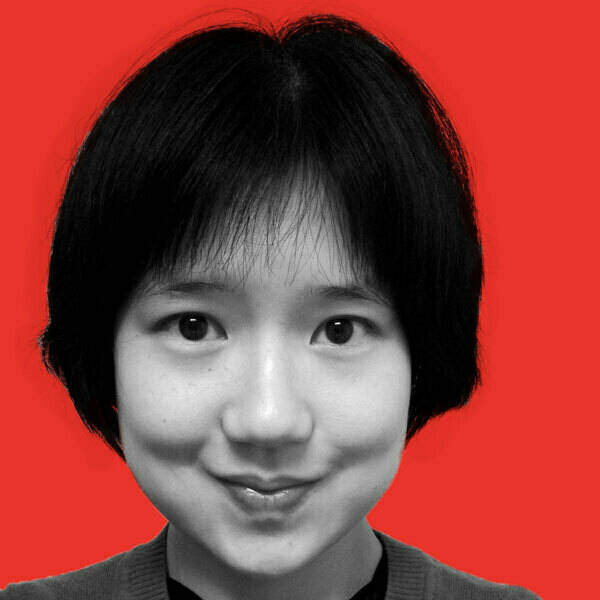 Michelle Chen is a con­tribut­ing writer at In These Times and The Nation, a con­tribut­ing edi­tor at Dis­sent and a co-pro­duc­er of the ​"Bela­bored" pod­cast. She stud­ies his­to­ry at the CUNY Grad­u­ate Cen­ter. She tweets at @meeshellchen.