Your Holiday Guide to Deficit Reduction
10 ways to pleasure your base while (maybe) saving some cash.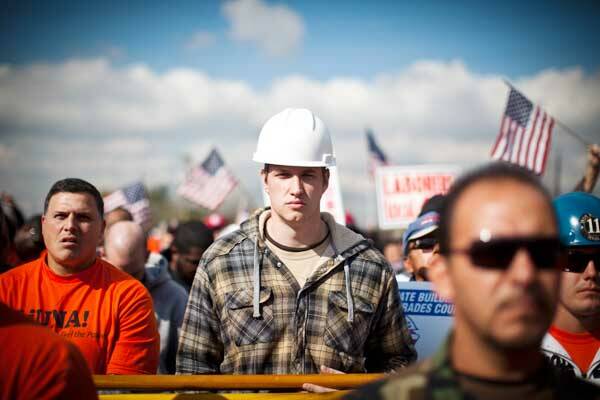 Bud­get deficit mania grips the nation's polit­i­cal elite.
'There isn't a long-term deficit problem,' Dean Baker says. 'There's a healthcare problem. If healthcare gets under control, economic growth goes a long way towards solving the deficit.'
Nev­er mind that many peo­ple are more wor­ried about find­ing a job, stag­nant wages, home fore­clo­sures and the state of the Main Street economy.
Pun­dits and politi­cians from mod­er­ate cen­trists to the Tea Par­ty right-wingers are fran­ti­cal­ly warn­ing that if noth­ing changes, fed­er­al debt in 2050 will be three times the size of annu­al eco­nom­ic out­put – sup­posed proof that the end of Amer­i­ca as we know it is at hand if we don't make ​"tough choices."
In late Novem­ber, bud­get ana­lysts began rolling out tough-choice plans that pre­scribe aus­ter­i­ty for gov­ern­ment, and peo­ple in the work­ing and mid­dle class­es. Cen­ter-right pro­pos­als (with­nom­i­nal­ly bipar­ti­san mix­tures of bud­get cuts and tax increas­es) have been put for­ward, most impor­tant­ly by the the co-chairs of Obama's Fis­cal Com­mis­sion, Demo­c­rat Ersk­ine Bowles, a mul­ti-mil­lion­aire for­mer invest­ment banker, and for­mer Repub­li­can Sen. Alan Simp­son (BS); by for­mer Clin­ton bud­get direc­tor Alice Rivlin and for­mer New Mex­i­co Rep­bli­can Sen. Pete Domeni­ci (RD); and by the Pew Trust and Peter­son Insti­tute (PP).
A rejoin­der, one that showed it is pos­si­ble to cre­ate jobs and grow a new, fair­er econ­o­my while bal­anc­ing bud­gets, was pro­vid­ed by pro­gres­sive Illi­nois Demo­c­ra­t­ic Rep. Jan Schakowsky (JS; see ​"Chicago's Oth­er Com­mu­ni­ty Orga­niz­er) – a one-time com­mu­ni­ty orga­niz­er who is now a mem­ber of the Fis­cal Com­mis­sion; The Cit­i­zens' Com­mis­sion on Jobs, Deficits and America's Eco­nom­ic Future (CC) – orga­nized by the Insti­tute for America's Future; and Our Fis­cal Secu­ri­ty (OFS), a joint project of the Eco­nom­ic Pol­i­cy Insti­tute, Demos and The Cen­tu­ry Fund. On the right, a ​"road map" was offered by incom­ing Bud­get Com­mit­tee Chair Rep. Paul Ryan (PR), a Wis­con­sin Tea Par­ty gold­en boy.
On Decem­ber 1, Bowles and Simp­son sub­mit­ted a final Com­mis­sion plan for a vote two days lat­er. Cut­ting the deficit pre­ma­ture­ly and endan­ger­ing job mar­ket recov­ery, it closed rough­ly two-thirds of the deficit with cuts, the rest with new rev­enue – and the cuts hit Social Secu­ri­ty, Medicare and oth­er cru­cial social pro­grams as well as defense and farm sub­si­dies. Despite some tweaks of the BS draft to empha­size growth or to soft­en some blows to the mid­dle class, the final BS plan made ​"tough" choic­es that would bal­ance main­ly on the backs of low- and mid­dle-income Amer­i­cans – the very peo­ple who were the big losers dur­ing the Bush years and the Great Recession.
Pre­dictably, the BS plan goes easy on the CEOs, bankers, spec­u­la­tors and rich peo­ple who caused the cri­sis – the very same high­ly paid peo­ple (invest­ment bankers like Bowles) who, through the media that they con­trol, are stok­ing the deficit mania. That promi­nent­ly includes Peter G. Peter­son, the bil­lion­aire invest­ment banker (Lehman Broth­ers), one-time Nixon advi­sor and co-founder of the noto­ri­ous Black­stone Group.
This deficit grand opera plays out as a vari­a­tion on a dis­cor­dant theme: The finan­cial melt­down – viewed two years ago as a cri­sis of cap­i­tal­ism requir­ing mas­sive state inter­ven­tion – has some­how (and so con­ve­nient­ly) mor­phed into a cri­sis of gov­ern­ment. The vil­lain in this main­stream media fan­ta­sy is the wel­fare state. It is a cri­sis that demands sac­ri­fice from aver­age cit­i­zens. Under­ly­ing this blame-the-gov­ern­ment meme is a drum­beat to unleash­ing rule of mar­kets – in health­care, edu­ca­tion, pen­sions and every­thing else. It is as if the col­lapse of 2008 taught no lessons about the lim­i­ta­tions of markets.
A review of the six deficit-reduc­tion plans yields 10 points of advice.
(1) Amer­i­ca is not Greece (and in the short term, the deficit is a help, not a hin­drance). The 2010 fis­cal year deficit of $1.3 tril­lion rep­re­sent­ed rough­ly 9 per­cent of America's gross domes­tic prod­uct. This was the biggest deficit since the end of World War II, when deep­er deficits did not inhib­it growth and, in fact, turned out to pre­cede two decades of shared prosperity.
How­ev­er, with the 2008 col­lapse of the $8 tril­lion hous­ing bub­ble, the year's fed­er­al deficit com­pen­sat­ed for declin­ing con­sumer demand, saved or cre­at­ed as many as 3.7 mil­lion jobs and helped stop eco­nom­ic free fall.
Nation­al gov­ern­ments do not oper­ate like fam­i­ly house­holds (which also go into debt, often wise­ly for needs like edu­ca­tion). Gov­ern­ments run sur­plus­es or deficits in part as a reflec­tion of busi­ness cycles and in part as a way to mod­er­ate busi­ness cycles. But accord­ing to Eco­nom­ic Pol­i­cy Insti­tute stud­ies, debt does not con­strain future growth.
Even if U.S. debt ris­es to 70 or 80 per­cent of GDP in 2020, as dif­fer­ent agen­cies project, it will still be mod­er­ate com­pared with many oth­er rich coun­tries (in FY 2009 it ranked behind 46 oth­er coun­tries, includ­ing Japan, which had debt equal to 160 per­cent of GDP). As the econ­o­my recov­ers, it will be eas­i­er to raise more rev­enue or make cuts that do not hurt low- and mid­dle-income Amer­i­cans and thus reduce the debt, even to the arbi­trary, low goal of 40 per­cent favored by the BS Commission.
"The real­i­ty is we should be doing some­thing to boost the econ­o­my," says Cen­ter for Eco­nom­ic and Pol­i­cy Research co-chair Dean Bak­er. ​"Near-term focus­ing on the deficit is next to crazy."
(2) In the next few years, the para­mount fis­cal pol­i­cy goal should be stim­u­lat­ing growth and job cre­ation. That means, first of all, not sched­ul­ing any seri­ous deficit reduc­tion plans before rough­ly FY 2015. The coun­try needs faster job cre­ation not only to reduce unem­ploy­ment but also to push up wages. Faster job, wage and GDP growth – whether stim­u­lat­ed by a 2011 Social Secu­ri­ty tax hol­i­day or new pub­lic invest­ment – will also gen­er­ate more rev­enue to reduce gov­ern­ment deficits than an econ­o­my ham­strung by con­strict­ed pub­lic demand.
Even if growth alone can­not solve future bud­get short­falls, gov­ern­ment spurs to long-term growth – includ­ing infra­struc­ture invest­ment, basic research, more edu­ca­tion fund­ing (espe­cial­ly ear­ly child­hood), sup­port for devel­op­ing new ​"green" man­u­fac­tur­ing, and re-bal­anc­ing the glob­al econ­o­my to reduce trade deficits – would be good in their own right.
(3) There is no rea­son to cut Social Secu­ri­ty and many rea­sons to expand it. As the BS plan states, Social Secu­ri­ty does not – and by law can­not – con­tribute to the deficit. By cur­rent pro­jec­tions it can pay full ben­e­fits until 2037, and col­lect­ing Social Secu­ri­ty tax­es on all income – from earn­ings and cap­i­tal – would make the sys­tem sol­vent for many more decades.
Yet many deficit pro­pos­als (BS, RD) tar­get Social Secu­ri­ty, cut­ting pay­ments by chang­ing the cost of liv­ing for­mu­la and rais­ing the qual­i­fy­ing age.
But as both income inequal­i­ty and people's risk of sud­den changes in income increase, and as reli­able defined-ben­e­fit pri­vate pen­sion plans van­ish (except for exec­u­tives like Ersk­ine Bowles), the gov­ern­ment needs to increase the pay-out to retirees, not to pri­va­tize Social Secu­ri­ty as many Repub­li­cans still want.
(4) Beware pro­pos­als that use deficits to mask attacks on gov­ern­ment, the wel­fare state, pub­lic employ­ees or Key­ne­sian poli­cies.Pres­i­dent Franklin Roo­sevelt, expand­ing on his New Deal achieve­ments, called for a Sec­ond Bill of Rights – rights to a use­ful and remu­ner­a­tive job, ade­quate income, a decent home, med­ical care, a good edu­ca­tion, and pro­tec­tion from eco­nom­ic hard­ships of old age and sick­ness. ​"True indi­vid­ual free­dom can­not exist with­out eco­nom­ic secu­ri­ty and inde­pen­dence," he argued.
But Rep. Ryan, (PR) the Wis­con­sin Tea Parti­er, sees in such poli­cies a ​"cul­ture of depen­den­cy" on a gov­ern­ment with an ​"unsus­tain­ably rapid rate of spend­ing growth" that threat­ens to ​"smoth­er the econ­o­my" and cor­rode our ​"nation­al character."
The pro­posed aus­ter­i­ty bud­gets are more Ryan (PR) than Roo­sevelt, seek­ing to cut gov­ern­ment, not secure a ​"sec­ond bill of rights." For exam­ple, some pro­pose shrink­ing and lim­it­ing fed­er­al spend­ing to 21 per­cent (BS) or 23 per­cent (RD) of GDP, a goal that has noth­ing to do with reduc­ing deficits and every­thing to do with arbi­trar­i­ly lim­it­ing gov­ern­ment. Cur­rent­ly, the Unit­ed States tax­es and spends less as a share of GDP than all but two oth­er devel­oped coun­tries, Turkey and Mex­i­co. Tax­es account for more than 40 per­cent of GDP in eight devel­oped coun­tries, with thriv­ing economies and high stan­dards of liv­ing, but com­bined tax­es from all lev­els of gov­ern­ment in the Unit­ed States account for only 26.2 per­cent of GDP, accord­ing to data from the Orga­ni­za­tion for Eco­nom­ic Coop­er­a­tion and Development.
(5) Focus solu­tions on the real prob­lem: health­care costs. Accord­ing to the Cen­ter on Bud­get and Pol­i­cy Pri­or­i­ties, the vast major­i­ty of the pro­ject­ed deficit through 2020 comes from, in this order, the Bush tax cuts, the eco­nom­ic down­turn, Iraq and Afghan wars, and the Oba­ma stim­u­lus pro­grams. Many of the deficit plans include some mil­i­tary cuts, but none pro­pos­es a major shift on cur­rent wars.
Looked at from anoth­er per­spec­tive, ris­ing health­care costs – both in the gen­er­al mar­ket and in pub­lic pro­grams – dri­ve vir­tu­al­ly all the ris­ing deficits. But oth­er rich coun­tries spend less with bet­ter results and low­er pro­ject­ed increas­es. Some plans (BS, RD) shift many costs to work­ers, also increas­ing med­ical and finan­cial risk to recip­i­ents. (RD and PR favor vouch­ers for buy­ing pri­vate insur­ance to replace Medicare, an option raised by BS). But mov­ing toward a pub­lic, sin­gle-pay­er plan – or at least a pub­lic option – could bring health­care costs more in line with those in peer coun­tries, con­trol the deficit, and bet­ter pro­tect aver­age cit­i­zens' health and finan­cial well-being.
"There isn't a long-term deficit prob­lem," Bak­er says. ​"There's a health­care prob­lem. If health­care gets under con­trol, eco­nom­ic growth goes a long way towards­solv­ing the deficit."
(6) Focus solu­tions to solve mul­ti­ple real prob­lems. A very small finan­cial spec­u­la­tion or trans­ac­tion tax, for exam­ple, would have two ben­e­fits: dis­cour­ag­ing use­less and often dan­ger­ous spec­u­la­tion, and col­lect­ing new revenue.
Like­wise, a car­bon tax – or less straight­for­ward­ly, a cap-and-trade sys­tem, even a high­er gaso­line tax – would com­bat cli­mate change, encour­age effi­cien­cy, enhance secu­ri­ty and raise rev­enues to reduce long-term debt.
(7) Make solu­tions pro­gres­sive to reduce grow­ing inequal­i­ty. The BS plan relies on bud­get cuts more than rev­enue increas­es to reduce deficits. Uni­ver­si­ty of Cal­i­for­nia at Berke­ley econ­o­mist Brad DeLong cal­cu­lates that over­all, BS gives the top 1 per­cent of income earn­ers a $7,000 a year tax cut but ​"an aver­age $600 a year tax increase for the work­ing and mid­dle class­es." It uses much of the tax expen­di­ture sav­ings not to cut deficits but to reduce tax rates – far out­side the Com­mis­sion man­date. The regres­sive tax bur­den adds to the dis­pro­por­tion­ate harm peo­ple of mod­est means will suf­fer from pro­gram cuts and shift­ing costs.
The cri­sis stemmed in part from ris­ing inequal­i­ty and the poli­cies that fos­tered it, espe­cial­ly finan­cial dereg­u­la­tion. The rich should pay the bulk of any deficit reduc­tion costs: that is pro­por­tion­al to how they ben­e­fit­ed and to their abil­i­ty to pay. And new bud­get guide­lines to reduce deficits should aim to reduce inequal­i­ty over com­ing years, as the JS, CC and OFS plans would do.
(8) Help state and local gov­ern­ments with their bud­get crises. Despite deep cuts in essen­tial pro­grams and work­forces in at least 46 states, the crises con­tin­ue, accord­ing to Cen­ter for Bud­get and Pol­i­cy Pri­or­i­ties. Most states can't run deficits and have lim­it­ed bor­row­ing pow­er. Between con­gres­sion­al Repub­li­can insis­tence on cut­ting state aid and Repub­li­can gov­er­nors' zeal to cut state gov­ern­ment, even to the point of reject­ing fed­er­al high-speed rail invest­ment, state and local cut­backs will inten­si­fy hard­ships for the vul­ner­a­ble, and slow recov­ery of jobs and incomes.
(9) Pub­lic opin­ion is not aligned with the deficit-obsessed polit­i­cal, media and busi­ness elite. Democ­rats lost bad­ly in the mid-terms large­ly because too many work­ing- and mid­dle-class Amer­i­cans did not see Oba­ma and con­gres­sion­al Democ­rats deliv­er­ing any tan­gi­ble help for them. Some vot­ers shift­ed to Repub­li­cans out of con­cern with deficits and big gov­ern­ment, but a Novem­ber NBC/Wall Street Jour­nal poll showed lit­tle sup­port for the BS deficit plan. In Democ­ra­cy Corps polling, vot­ers by a 67 to 28 mar­gin want­ed both growth-pro­duc­ing invest­ment and deficit cuts, and by 52 to 40 per­cent want­ed Con­gress to fight against cor­po­rate inter­ests and for the mid­dle class rather than focus on con­trol­ling spend­ing, deficits and taxes.
(10) Tough choic­es. They're not over tar­gets for debt or spend­ing as a share of GDP, nor how deeply to cut the incomes and secu­ri­ty of the work­ing and mid­dle class­es. The tough choic­es are over val­ues, such as giv­ing real­i­ty to a sec­ond bill of rights. It's over the ques­tion plain­tive­ly posed by song­writer Flo­rence Reece to the coal min­ers of Har­lan Coun­ty as they faced the choice of being ​"a union man or a thug." Which side are you on?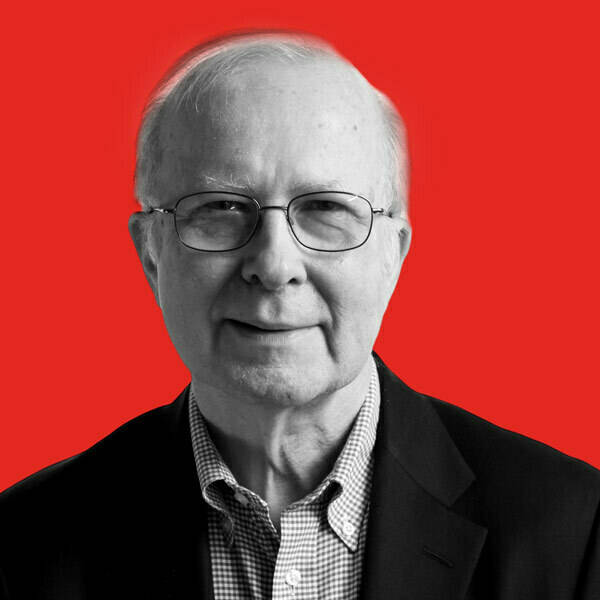 David Moberg, a senior edi­tor of In These Times, has been on the staff of the mag­a­zine since it began pub­lish­ing in 1976. Before join­ing In These Times, he com­plet­ed his work for a Ph.D. in anthro­pol­o­gy at the Uni­ver­si­ty of Chica­go and worked for Newsweek. He has received fel­low­ships from the John D. and Cather­ine T. MacArthur Foun­da­tion and the Nation Insti­tute for research on the new glob­al economy.