Your Internet's in Danger
Verizon v. FCC could lead to one Internet for the 'haves' and another for the 'have-nots.'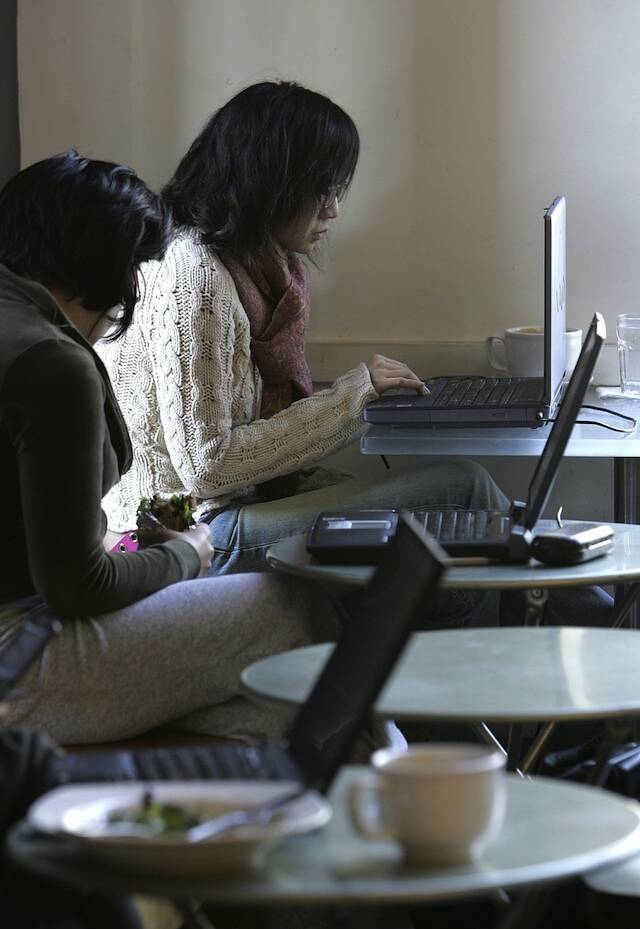 A major court case pit­ting Ver­i­zon against the Fed­er­al Com­mu­ni­ca­tions Com­mis­sion (FCC) could deter­mine the future of Inter­net access in 21st-cen­tu­ry America.
Critics say that if the court sides with Verizon, it could ultimately enable the construction of a multi-tiered Internet landscape resembling something like cable television—where wealthy conglomerates have access to a mass consumer base and other providers, such as independent media, struggle to reach an audience.
Though it's uncer­tain how exact­ly the results of the case could emerge in the con­text of every­day Inter­net use, the stakes of Ver­i­zon v. FCC, which opened at the U.S. Court of Appeals for the D.C. Cir­cuit ear­li­er this month, are mon­u­men­tal. ​"Until now, the Inter­net has been trans­for­ma­tive because nobody has had to pay to get online in order to be heard," Jen­nifer Yeh, pol­i­cy coun­sel at the media reform group Free Press, told reporters in a con­fer­ence call about the the case. Crit­ics say that if the court sides with Ver­i­zon, it could ulti­mate­ly enable the con­struc­tion of a mul­ti-tiered Inter­net land­scape resem­bling some­thing like cable tele­vi­sion—where wealthy con­glom­er­ates have access to a mass con­sumer base and oth­er providers, such as inde­pen­dent media, strug­gle to reach an audience.
Under the cur­rent order, which Ver­i­zon is chal­leng­ing, the FCC has the right to bar Inter­net ser­vice providers (ISPs) from charg­ing dif­fer­ent prices to users based on what sites they access or to web­sites who might be will­ing to pay extra in order to offer faster speeds than their competitors.
By con­trast, the ISPs want the author­i­ty to con­trol Inter­net access on their own terms — to block or slow con­tent as they please and to charge what they want.
Advo­cates for an open Inter­net are con­cerned that the way the FCC has his­tor­i­cal­ly clas­si­fied ISPs could also serve to under­mine the agency's legal case against Ver­i­zon. The FCC does not sub­ject Inter­net providers to the same ​"com­mon car­ri­er" rules that oth­er tele­com com­pa­nies are bound by. For instance, tele­phone com­pa­nies have to offer every­one equal and unre­strict­ed access to their net­works — they can't choose to con­nect cer­tain calls over oth­ers, or to block spe­cif­ic peo­ple from using their net­works. As of now, ISPs are not sub­ject to those same ​"com­mon car­ri­er" reg­u­la­tions: If the court decides to over­turn the Open Inter­net Order, the FCC will have no way to enforce unbi­ased data access.
Mean­while, Verizon's argu­ment is based on free speech pro­tec­tions; it claims that it reserves the right to pri­or­i­tize and pro­mote the kind of con­tent it sees fit. In its legal brief, the com­pa­ny con­tends, ​"Broad­band net­works are the mod­ern-day micro­phone by which their own­ers [e.g. providers like Ver­i­zon] engage in First Amend­ment speech."
Net neu­tral­i­ty sup­port­ers, how­ev­er, feel that increas­ing ISP con­tent man­age­ment priv­i­leges would do far more to restrict free speech than pro­mote it.
Amalia Deloney, grass­roots pol­i­cy direc­tor at the Cen­ter for Media Jus­tice, points out that the Inter­net is a crit­i­cal medi­um for pub­lic dis­course. Sub­ject­ing that forum of dis­sent to cor­po­rate over­sight, she says, would cut back debate and even jeop­ar­dize orga­niz­ing efforts. The ulti­mate fear seems to be that com­pa­nies could make cer­tain web­sites pro­hib­i­tive­ly slow to load, effec­tive­ly restrict­ing dis­cus­sions among would-be activists.
It would also set an alarm­ing prece­dent for oth­er major Inter­net ser­vice providers, she says.
​"I think the real chal­lenge is that … any­thing that gives Ver­i­zon more pow­er in this par­tic­u­lar case sends a sig­nal to the rest of the cor­po­ra­tions that this com­mu­ni­ca­tions tech­nol­o­gy is real­ly a play­ground where they get to con­trol the rules. And that's just wrong. We're talk­ing about a com­mu­ni­ca­tions infra­struc­ture that is absolute­ly essen­tial to 21st cen­tu­ry life," Deloney says, refer­ring to broad­band Inter­net. ​"We can't have a pay-to-play rule; it can't be cor­po­ra­tions that are dic­tat­ing the terms of engagement."
She con­tin­ues, ​"It can't be cor­po­ra­tions that are deter­min­ing who gets access [to the Inter­net] and in what way, based on what impacts their bot­tom line or helps their stock port­fo­lio the most."
This sto­ry was pro­duced as part of the Media Con­sor­tium's Media Pol­i­cy Report­ing and Edu­ca­tion Project, thanks to a gen­er­ous grant from the Media Democ­ra­cy Fund.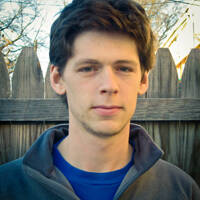 Cole Stan­gler
writes about labor and the envi­ron­ment. His report­ing has also appeared in The Nation, VICE, The New Repub­lic and Inter­na­tion­al Busi­ness Times. He lives in Paris, France. He can be reached at cole[at]inthesetimes.com. Fol­low him
@colestangler
.