Zambia Mine Shooting Blights Chinese 'Development' in Africa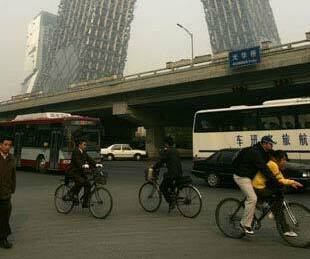 News cov­er­age of min­ing dis­as­ters in Chile, Chi­na and Ecuador in recent weeks has rude­ly awak­ened the world to the safe­ty haz­ards mine work­ers brave every day. A less­er-known threat to some min­ers, how­ev­er, comes in the form of a bul­let. In Zam­bia ear­li­er this month, one mine in the Sina­zong­we dis­trict evoked the ghosts of Pull­man cir­ca 1894 when man­age­ment alleged­ly opened fire on protest­ing work­ers.
The clash report­ed­ly result­ed in 11 injured young min­ers, 3 injured Chi­nese, and attempt­ed mur­der charges for two Chi­nese staff. The back­drop to the bloody scene was the brew­ing ten­sion between Chi­nese busi­ness­es and African com­mu­ni­ties, locked in a messy wel­ter of trade ties and geopo­lit­i­cal schem­ing. While Africa's ​"resource curse" has deep his­tor­i­cal roots, China's strate­gic appetite for the continent's sub­ter­ranean rich­es is unprece­dent­ed.

The work­ers at the Col­lum Coal Mine were in trou­ble long before the first shot was fired. The mine was tem­porar­i­ly shut down last year due to awful con­di­tions. This month, fol­low­ing the arrest of the accused super­vi­sors, provin­cial min­is­ter Eli­jah Muchi­ma gave the com­pa­ny until Octo­ber 30 to improve con­di­tions at the mine ​"or face gov­ern­ment action," reports the Lusa­ka Times:
He observed that min­ers have been sub­ject­ed to slav­ery con­di­tions and all of them are employed on part time, despite a num­ber of them clock­ing nine years of service.

Mr Muchi­ma has also direct­ed that no employ­ee should be fired for hav­ing par­tic­i­pat­ed in the protest over the weekend.
The racial and polit­i­cal over­tones sur­round­ing the inci­dent reflects pub­lic anx­i­ety over what many see as a neo­colo­nial order imposed by ris­ing star of the ​"devel­op­ing world."
China's efforts to brand itself as a benev­o­lent super­pow­er — main­ly by but­ter­ing its invest­ments in poor nations with sore­ly need­ed infra­struc­ture projects—have paid off hand­some­ly across the Glob­al South. To the cha­grin of human rights activists, China's trad­ing part­ners include some pari­ah states like Zim­bab­we and Sudan. So far, per­haps wary of its own dubi­ous track record, Chi­na has stuck to a pol­i­cy of ​"non­in­ter­fer­ence."
As Ste­fan Halper explains in For­eign Pol­i­cy, the more African nations Chi­na can woo with road-build­ing and hos­pi­tal projects, the more sup­port it can ral­ly to push favor­able poli­cies at the World Trade Orga­ni­za­tion and the Unit­ed Nations while coun­ter­vail­ing the U.S. and Euro­pean Union.
To crit­ics, the Sina­zong­we clash will cat­alyze grow­ing resent­ment of China's per­ceived impuni­ty and hos­til­i­ty to work­ers' rights in Africa. Ear­li­er this year, Post Zam­bia quot­ed econ­o­mist Bob Sichin­ga on China's invest­ment rush and the lin­ger­ing lega­cy of imperialism:
"In the past, West­ern coun­tries raped Zam­bia and Africa for her resources and now its China's turn. And while all that is hap­pen­ing, we are sit­ting wide open. How can you have a régime that is open-ended?"
A coali­tion of Zam­bian civ­il soci­ety groups has revealed a trou­bling inter­sec­tion between the glob­al trade hege­mo­ny and weak gov­er­nance. The groups' 2007 report on the pri­va­ti­za­tion of the min­ing indus­try described a pha­lanx of preda­to­ry for­eign investment.
…well-found­ed pop­u­lar com­plaints about the min­ing indus­try are based on bread and but­ter issues: pover­ty wages, inse­cure terms and con­di­tions, resis­tance to the legal right of trade unions to organ­ise, inad­e­quate sup­port for retrenched and retired work­ers and a fail­ure of atten­tion to safe­ty mea­sures and envi­ron­men­tal pro­tec­tion by the min­ing companies.
Their inves­ti­ga­tion of the indus­try harsh­ly indict­ed the Chi­nese-run Cham­bishi mine for exploit­ing Zam­bian work­ers by pay­ing pover­ty wages and employ­ing many with­out a per­ma­nent con­tract. The results of such a ​"part­ner­ship" could be explosive:
…in April 2005 in the sin­gle biggest dis­as­ter in the his­to­ry of Zam­bian min­ing, there was an explo­sion at the BGRIMM plant that killed 52 Zam­bian work­ers. None of the man­age­ment or Chi­nese staff at the plant was injured. Sec­ond­ly, in 2006, dur­ing a two-day wild­cat strike over delays in pay­ments to work­ers at [Non-Fer­rous Met­als Cor­po­ra­tion Africa (NFCA)], work­ers from the mine protest­ed near to the liv­ing quar­ters of Chi­nese man­agers. Two of the pro­tes­tors were shot.

Whether the shoot­ing was car­ried out by NFCA man­agers, secu­ri­ty guards or indeed Zam­bian police has nev­er been cleared up, and no pros­e­cu­tions have fol­lowed. The inci­dent con­firmed in the pop­u­lar imag­i­na­tion the idea that Chi­nese boss­es were unique­ly bru­tal and exploita­tive, and that the Zam­bian state's rela­tion­ship to them was too close.
Of course, rich West­ern coun­tries can't eas­i­ly wag a fin­ger at China's labor prac­tices, since Bei­jing is sim­ply fol­low­ing a neo­colo­nial path already well-tram­meled by multi­na­tion­al moguls like Shell and Hershey's.
Yet the pace, scope and stealth of China's eco­nom­ic pen­e­tra­tion of the Glob­al South is sweep­ing. A 2007 study pub­lished by Mines and Com­mu­ni­ties mapped out Chi­nese min­ing enter­pris­es span­ning from Bur­ma to the D. R. Con­go, culling Baux­ite, Zinc, Cop­per and oth­er pre­cious resources. The report warns:
One fear held by human rights advo­cates and trade union­ists out­side Chi­na is that the régime's denial of free trade union­ism and per­se­cu­tion of ​'dis­si­dent' work­ers' lead­ers and lawyers who defend them, will be adopt­ed by Chi­nese com­pa­nies overseas.
Indeed, the lat­est ITUC report on labor rights world­wide notes, ​"The Zam­bia Con­gress of Trade Unions (ZCTU) has expressed con­cern at the government's fail­ure to apply labour leg­is­la­tion, par­tic­u­lar­ly when it comes to Chi­nese investors."
The Col­lum mine con­tro­ver­sy might or might not lead to direct polit­i­cal con­fronta­tion. Lusa­ka may sim­ply wish to talk tough in pub­lic but avoid actu­al­ly chal­leng­ing its Chi­nese bene­fac­tors. The Chi­nese Embassy in Zam­bia mean­while has pledged to coop­er­ate with the inves­ti­ga­tion and deal with ​"offend­ers and the inciters of the riot," while remain­ing pre­dictably silent on sys­temic caus­es of work­ers' unrest. Per­haps in the end, it's only the embat­tled mine work­ers who will dare tell the real sto­ry of China's under­ground empire.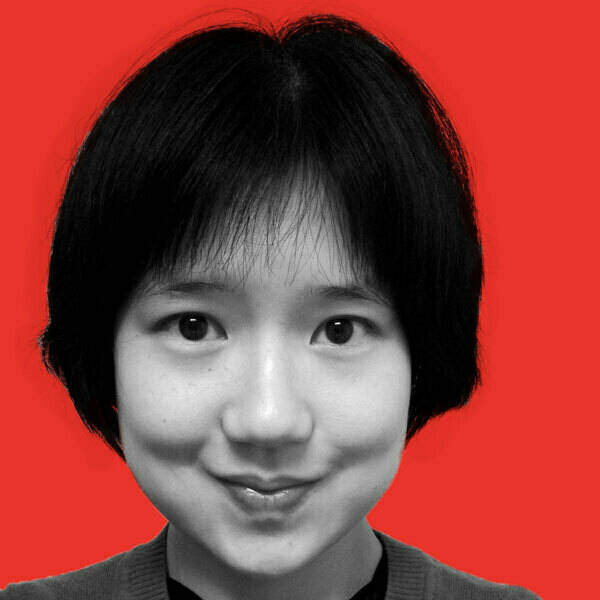 Michelle Chen is a con­tribut­ing writer at In These Times and The Nation, a con­tribut­ing edi­tor at Dis­sent and a co-pro­duc­er of the ​"Bela­bored" pod­cast. She stud­ies his­to­ry at the CUNY Grad­u­ate Cen­ter. She tweets at @meeshellchen.