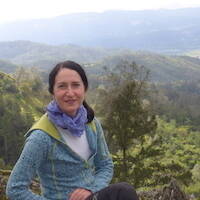 Eliz­a­beth Zach
is the staff writer at the non­prof­it Rur­al Com­mu­ni­ty Assis­tance Cor­po­ra­tion, where she cov­ers rur­al pover­ty and economies, the envi­ron­ment, and trib­al issues across the
13
states of the Amer­i­can West, includ­ing Alas­ka and Hawaii. In
2018
, she report­ed on per­sis­tent pover­ty as a Mar­guerite Casey Foun­da­tion Equal Voic­es Jour­nal­ism Fel­low. In
2016
, she was a fel­low at the Uni­ver­si­ty of South­ern Cal­i­for­ni­a's Annen­berg School of Jour­nal­ism, writ­ing on rur­al health­care in Cal­i­for­nia. In
2015
, she was a media fel­low at Stan­ford Uni­ver­si­ty's Bill Lane Cen­ter for the Amer­i­can West, for which she researched and wrote about women farm­ers and ranchers.
Filing Your Taxes Is Already Difficult. The House Just Passed a Bill That Keeps It That Way Forever.
The new bill could keep H&R Block and Intuit's profits high—while keeping your taxes complicated to file.
Emigrating From the U.S. May Be the Only Way To Afford Eldercare
A nursing home for my mother in Germany would cost less than half of what she pays in Sacramento.
In the American West, Arbitrary Poverty Designations Are Shortchanging the Rural Poor
More and More Women are Farm Operators: Who Are They?