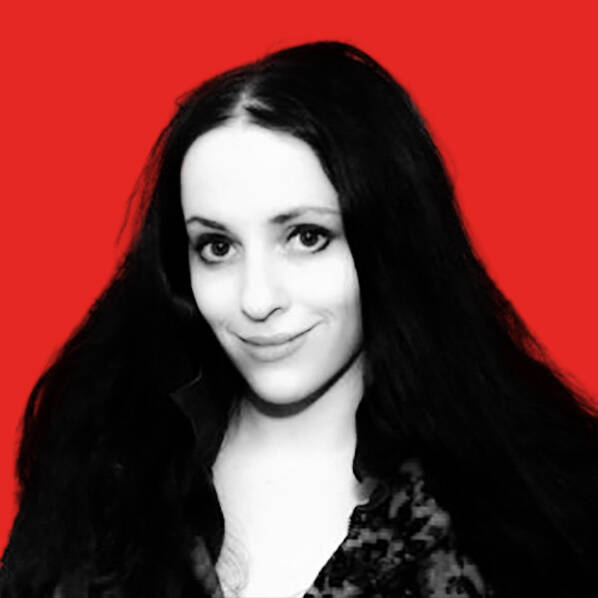 Mol­ly Crabap­ple, an artist and writer in New York, is the author of, most recent­ly, Draw­ing Blood and Broth­ers of the Gun, (with Mar­wan Hisham). Her art is in the per­ma­nent col­lec­tions of the Muse­um of Mod­ern Art. Her ani­mat­ed short, A Mes­sage from the Future with Alexan­dria Oca­sio-Cortez, has been nom­i­nat­ed for a 2020 Emmy for Out­stand­ing News Analy­sis: Edi­to­r­i­al and Opinion.
This Amazon Grocery Runner Has Risked Her Job to Fight for Better Safety Measures
Courtenay Brown knows she could be on the streets if she loses her job at an Amazon Fresh unit. She's speaking out about scant Covid-19 safety measures and lack of workplace benefits anyway.
Amazon Expects Its Employees to Operate Like Fast-Moving Machines. This Amazon Picker Is Fighting Back.
Inspired by his father and grandfather, Sean Carlisle is organizing to win stronger safety measures for his fellow workers.
The Amazon Delivery Service Worker Who'd Finally Seen Enough
As a driver for an Amazon subcontractor, Frank Chavez encountered unsanitary conditions—including bottles of his coworkers' urine. Now he's standing up for his rights.
Meet the Warehouse Worker Who Took On Amazon Over Inhumane Conditions and Harassment
Hibaq Mohamed organized her community in a fight against Amazon, protesting working conditions at a fulfillment center with one of the highest rates of injury.