Author Profile
Marilyn Katz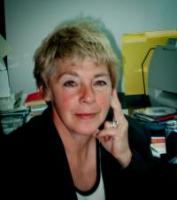 Marilyn Katz is the founder and president of Chicago-based MK Communications. An anti-war and civil rights organizer during the Vietnam War, she served with Lee Weiner (one of the Chicago 7) as co-head of security during the August 1968 protests at the Democratic National Convention. Follow Marilyn at @mkatzChicago or at her Tumblr, Half the Sky.
Katz has founded and led many groups, from the Chicago Women's Union, Reproductive Rights National Network, Chicago Women Organized for Reproductive Choice in the 1960s and 1970s to the Chicagoans Against War in Iraq in 2002 which organized the October 2, 2002 rally at which President Barack Obama made his now-famous anti-war speech.
While Katz' early professional life was spent as a filmmaker, after serving as media and press consultant for Harold Washington's unexpected 1983 mayoral win, she founded MK Communications, a full-service media, community and government relations company which represents numerous government, community, nonprofit and philanthropic entities throughout the nation.
A fellow of Leadership Greater Chicago, Katz serves on numerous boards, including local community and corporate boards, Human Rights Watch Chicago and the national board of J Street.