The "Me Too" Movement and the Rights of the Accused
Have the men and women accused of sexual harassment lost their right to a fair hearing?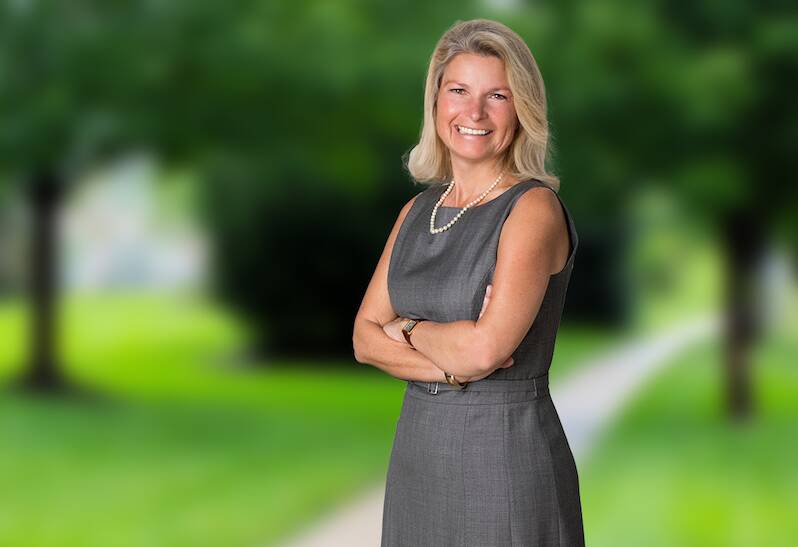 Like many women of the Baby Boom gen­er­a­tion who've worked out­side the home, I've expe­ri­enced the full range of sex­u­al harass­ment and attempt­ed abuse from absurd com­ments to unwant­ed touch­es or gropes to absolute­ly scary assaults.
We, as women and as a society are strong enough to create a process that provides justice to the perpetrators as well as the victims of harassment and abuse.
I'm delight­ed that we women have won the right to declare our bod­ies off lim­its to attack­ers and to call them out is a vic­to­ry. That the men who engage in the full spec­trum of sex­u­al harass­ment from the juve­nile to the crim­i­nal are being brought to account is good. That those called out have lost their right to a fair hear­ing and self-defense is not.
I am dis­turbed by the mob men­tal­i­ty that seems to have over­tak­en the nation in address­ing the prob­lem. It is one thing to accuse, quite anoth­er to equate accu­sa­tion with guilt.
While old enough to cat­a­logue decades of the harass­ment, I am also old enough to remem­ber or know about par­al­lel peri­ods in his­to­ry that are stains on the nation. Those who are call­ing for and enact­ing sum­ma­ry judge­ment — par­tic­u­lar those who con­sid­er them­selves pro­gres­sives and lib­er­als — might want to con­sid­er their actions in the light of history.
As a young woman work­ing in the film indus­try in Los Ange­les, I expe­ri­enced first-hand the many faces of sex­u­al harass­ment and dis­crim­i­na­tion. But what also stayed with me were the lessons I learned from the screen­writ­ers, direc­tors and pro­duc­ers who had been vic­tims of McCarthy­ism. While his­to­ry has record­ed the plight of the most famous among them — the ​"Hol­ly­wood Ten" — hun­dreds of oth­ers were sum­mar­i­ly ban­ished from the indus­try on the sus­pi­cion that they were mem­bers of or had sym­pa­thy with the Com­mu­nist Par­ty. Writ­ers like Dal­ton Trum­bo, Ring Lard­ner and Lil­lian Hell­man. Direc­tors like Abe Polan­sky. Singers like Paul Robe­son and Lena Horne. Some moved to Europe, oth­ers worked under assumed names and still oth­ers were sim­ply unem­ployed. They and more than 500 oth­ers were fired by the stu­dios just as their coun­ter­parts in the fed­er­al gov­ern­ment were fired from their jobs.
One need not look only at Hol­ly­wood or Wash­ing­ton for exam­ple unjust sum­ma­ry jus­tice. No one should for­get the hun­dreds of black men lynched, not by the deci­sion of any court but as a result of accu­sa­tions that they had assault­ed or whis­tled or looked the wrong way at a white woman. One can also harken back to the Salem Witch Tri­als where 14 women and 6 men were exe­cut­ed on the accu­sa­tions that they were pos­sessed by the devil.
I sus­pect that, if asked, those who are call­ing for imme­di­ate fir­ings and res­ig­na­tions of accused abusers would hearti­ly con­demn these pri­or events.
We, as women and as a soci­ety are strong enough to cre­ate a process that pro­vides jus­tice to the per­pe­tra­tors as well as the vic­tims of harass­ment and abuse. Women have long fought for the acknowl­edg­ment that they are to be believed. And all should be glad that this is final­ly hap­pen­ing. But just as it is time for the abused to have their voic­es heard, we must allow that the accused, rather than being sum­mar­i­ly con­demned, have theirs heard as well — be it as an apol­o­gy or a defense or a denial. And then we must weigh the evidence.
As impor­tant, we need to move for­ward in a man­ner that dis­tin­guish­es the degrees of harm we have endured. While we women right­ful­ly call for an end­ing to all unwant­ed sex­u­al over­tures, we also know that there is a dif­fer­ence between the unwant­ed pat on the butt or the unasked for kiss by a cowork­er and the unwant­ed pat on the butt or the unasked for kiss by some­one who has pow­er over our jobs or our futures. Sim­i­lar­ly, there as a dif­fer­ence between such harass­ment and attempt­ed or actu­al rape. To blur the dis­tinc­tion and just use the term ​"sur­vivor" exag­ger­ates the impact of the for­mer while dimin­ish­ing, unwit­ting­ly or not, the trau­ma inflict­ed by the latter.
We can do bet­ter. Just as we begin to define what is accept­able behav­ior, we can enact work­place poli­cies that pro­tect women (and men) — both from harass­ment and as impor­tant, from retal­i­a­tion from boss­es and super­vi­sors when inap­pro­pri­ate behav­ior is called out. We can — indeed must — estab­lish or strength­en review process­es so that the rights of both the accusers and the accused are protected.
We can use the pow­er of the vote to expel those who tram­ple women's rights and pro­mote those who cham­pi­on women, and the eco­nom­ic and social poli­cies that empow­er us.
And final­ly, under­stand­ing that sex­u­al abuse is more about pow­er than about sex, we can place more women in the board rooms, in the pro­duc­er and director's chairs, in the House and the Sen­ate where pow­er is wield­ed and held.
One of the things that struck me dur­ing the women's march­es of this past Jan­u­ary is the strength and lead­er­ship of women. As I looked at the assem­bled speak­ers here in Chica­go, it was clear that vir­tu­al­ly every strug­gle — from the Fight for $15 to immi­grants' rights to the Move­ment for Black Lives is being led by women. At this crit­i­cal junc­ture, it's time for women to lead on the issue of sex­u­al abuse, mod­el­ing the kind of lead­er­ship that will bring both an end to exploita­tion and a mod­el of res­o­lu­tion with justice.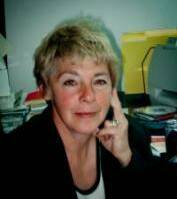 Mar­i­lyn Katz
is a writer, con­sul­tant, pub­lic pol­i­cy com­mu­ni­ca­tions strate­gist and long-time polit­i­cal activist. She is pres­i­dent of MK Com­mu­ni­ca­tions, a part­ner in Democ­ra­cy Part­ners and a founder and co-chair of the new­ly formed Chica­go Women Take Action.