Low Wages in Illinois: When Corporations Don't Pay, the Public Does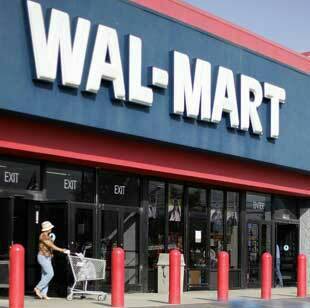 Anti-tax fever seems to be on the rise in Illi­nois, most recent­ly in edi­to­r­i­al and pub­lic com­ments about the Cook Coun­ty Board of Com­mis­sion­ers' levy on sug­ary drinks. But those who've fret­ted about the pen­ny-an-ounce tax — and all of us who didn't — might want to turn their atten­tion and ire to a far-greater bur­den on Illi­nois tax­pay­ers: Gov­er­nor Bruce Rauner's veto of leg­is­la­tion that would raise the min­i­mum wage to $15 an hour over the next five years.
What does that have to do with tax­es? Plen­ty. Rough­ly 33 per­cent of peo­ple in Illi­nois live in or near pover­ty. Con­trary to pop­u­lar belief, peo­ple who make low wages are not the young or the so-called low-skilled. As of 2011, 94 per­cent of low-wage earn­ers in the Chica­go region were over 20 years old, and 57.4 per­cent were over 30, with one in six hold­ing a col­lege degree. Many work in the grow­ing sec­tors of hos­pi­tal­i­ty, health­care, food ser­vice and retail.
Despite the myth, these are not the employ­ees of mom-and-pop busi­ness­es. Two thirds of all low-wage work­ers are employed by com­pa­nies with more than 100 employees.
So how do these hard-work­ing indi­vid­u­als and their fam­i­lies sur­vive when their employ­ers don't pay a liv­ing wage? We, the tax­pay­ers, sub­si­dize their employers.
Most peo­ple think that pro­grams like Med­ic­aid, Sup­ple­men­tal Nutri­tion Assis­tance Pro­gram, Tem­po­rary Assis­tance for Needy Fam­i­lies and sub­si­dized hous­ing typ­i­cal­ly serve the unem­ployed. In fact, they are need­ed and used by indi­vid­u­als who work full-time for employ­ers who don't pay them enough for the bare neces­si­ties of life.
These crit­i­cal pro­grams cost tax­pay­ers bil­lions of dol­lars. Of this, $1.098 bil­lion is paid direct­ly by Illi­nois res­i­dents and the rest through fed­er­al tax­es. This is dra­mat­i­cal­ly high­er than the esti­mat­ed cost of the soda tax that has cre­at­ed so much controversy.
The most well-known ben­e­fi­cia­ries are, of course, fast-food com­pa­nies like McDonald's or Burg­er King, which cost Illi­nois tax­pay­ers an esti­mat­ed $368 mil­lion a year. There is also Wal­mart, which employs more than 50,000 peo­ple in the state for a tax­pay­er cost of $222 million.
Even when some of these employ­ers announce their wage increas­es, with great fan­fare, Illi­nois tax­pay­ers are still on the hook. Accord­ing to Amer­i­cans for Tax Fair­ness, Walmart's increase to $9 or $10 an hour is inad­e­quate: Work­ers who earn $9 an hour take home incomes so low that a sin­gle work­er qual­i­fies for three of five pub­lic ben­e­fit pro­grams, and a work­er with a fam­i­ly qual­i­fies for all eight.
Pover­ty wages are typ­i­cal in two oth­er growth indus­tries in Illi­nois. Near­ly 50 per­cent of health­care and child­care work­ers, and 25 per­cent of adjunct col­lege pro­fes­sors, rely on pub­lic benefits.
The fact is that the best way to reduce tax­pay­er bur­den in Illi­nois is to over­ride Gov­er­nor Rauner's veto of the increase in the min­i­mum wage to $15. Accord­ing to researchers at the Uni­ver­si­ty of Cal­i­for­nia, this will save us $1.1 bil­lion per year.
As to the governor's argu­ment that increas­ing the min­i­mum wage will make the state less com­pet­i­tive, it's hog­wash. In 11 states and the Dis­trict of Colum­bia, the min­i­mum wage for adults is at least $9 an hour. From April 2015 to April 2016, those states saw sig­nif­i­cant­ly greater growth than states with min­i­mum wages below $8 an hour. Clos­er to home, as Crain's point­ed out ear­li­er this year, the only city in the state that is doing well is Chica­go: the city that vot­ed to increase the min­i­mum wage in 2014.
There are many good rea­sons to increase the min­i­mum wage. These include more mon­ey in cir­cu­la­tion, less pover­ty, greater fun­da­men­tal fair­ness and renewed reward and respect for hard work. That said, even if you care about none of those rea­sons, you should care about one thing: When cor­po­ra­tions don't pay, you do.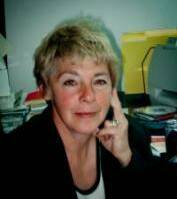 Mar­i­lyn Katz
is a writer, con­sul­tant, pub­lic pol­i­cy com­mu­ni­ca­tions strate­gist and long-time polit­i­cal activist. She is pres­i­dent of MK Com­mu­ni­ca­tions, a part­ner in Democ­ra­cy Part­ners and a founder and co-chair of the new­ly formed Chica­go Women Take Action.