As Nabisco Ships 600 Jobs Out of Chicago to Mexico, Maybe It's Time To Give Up Oreos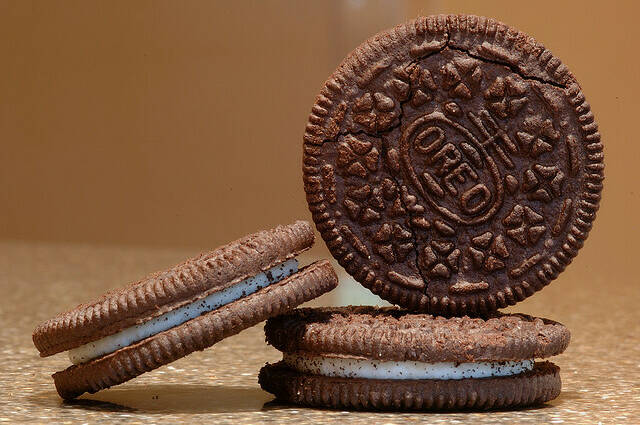 I may have to give up one of my longest-stand­ing indul­gences: the dunk­ing of an Oreo cook­ie in cold milk (whole is pre­ferred). I don't do this light­ly, as I have been dunk­ing those deli­cious­ly wicked rounds of choco­late and what I choose to believe is cream since I've been three.
Why give them up? Because this week, Irene Rosen­feld, the head of Mon­dolez (the food con­glom­er­ate based in Illi­nois that has Nabis­co in its port­fo­lio), a woman tout­ed for break­ing the glass ceil­ing upon becom­ing the head of Kraft Foods and then its spin off, announced that rather than invest $130 mil­lion in mod­ern­iz­ing the plant in Chica­go, where Ore­os have been lov­ing­ly pro­duced for the past 100 years, she will instead move the jobs to a new fac­to­ry in Mex­i­co. The result: a loss of 600 well-pay­ing and com­mu­ni­ty-sus­tain­ing jobs on Chicago's South­west Side.
Is giv­ing up Ore­os a fool­ish and futile ges­ture? Of course, I know that oth­er Chica­go-born com­pa­nies have made sim­i­lar moves. I, like many Chicagoans felt a loss when Fran­go Mints were no longer hand made on the top floor of Mar­shall Field's — and felt worse when Mar­shall Field's ceased to exist at all. I was sad­dened when Klaus Suchard chose to take Brach can­dy pro­duc­tion from Chica­go, and in so doing end­ed Chicago's title as can­dy cap­i­tal of the world. I even regret­ted the loss of the city's steel mills and stock­yards, despite the clean­er air that their exo­dus brought.
But this seems dif­fer­ent. Per­haps it was read­ing the May sto­ries of Rosenfeld's report to share­hold­ers in which she tout­ed the upward tra­jec­to­ry of the company's prof­its through cut­ting back on pro­cure­ment and cus­tomer ser­vice and her plans to make it even more prof­itable by a restruc­tur­ing that would real­ize a gain of $1.5 bil­lion for stockholders.
It might have been read­ing the very next day that Rosen­feld was now being fet­ed as the first woman to join the ​"20 Club," those Illi­nois CEOS who are paid more than $20 mil­lion a year. Rosen­feld was paid $21 mil­lion in 2014 alone.
Or per­haps, in a city beset by finan­cial woes, it was con­tem­plat­ing the impact of 600 more unem­ployed peo­ple, who had, only weeks ago, rep­re­sent­ed a well-paid diverse work­force of Lati­nos, African Amer­i­cans and whites whose skills and union had earned them a sus­tain­able salary of as much as $26 an hour.
Or per­haps, after anoth­er week­end of shoot­ings and deaths, it was think­ing about the young peo­ple who we tell that in stay­ing in school, stay­ing out of trou­ble and fol­low­ing the rules there is a clear path to oppor­tu­ni­ty in our city — at the moment that 600 such oppor­tu­ni­ties in the city evaporated.
Cer­tain­ly Rosenfeld's move is legal (although whether it should be is anoth­er ques­tion). But I can find no sense in which it is moral, just or defensible.
Rosen­feld and com­pa­ny may say that the move is jus­ti­fied, the rea­son­able actions of a com­pa­ny to improve their bot­tom line; that they owe their work­ers, the city and the nation noth­ing. But I would dis­agree. As War­ren Buf­fet and a few oth­er enlight­ened CEOs often point out, no Amer­i­can com­pa­ny suc­ceeds on its own or with­out pub­lic ben­e­fit. Com­pa­nies ben­e­fit from their hir­ing of work­ers made lit­er­ate and trained by a pub­lic edu­ca­tion sys­tem that, with all its foibles, is per­va­sive and acces­si­ble. Cor­po­rate trucks enjoy the ben­e­fits of pub­licly financed roads and bridges, main­tained at the public's expense, not theirs. Their com­merce itself ben­e­fits from gov­ern­ment agree­ments that ensure the rule of law and pro­tect them in a man­ner that those of few oth­er coun­tries do. And of course the wealth of the com­pa­ny is due to the skill and work of the work­ers — who turn, in this case, the flour and sug­ar into the delec­table treats that are now enjoyed worldwide.
There's noth­ing new or even unusu­al about Irene Rosen­feld and the sto­ry of Nabis­co and its Oreo cook­ies. But per­haps its very per­va­sive­ness in our lives is just the thing to wake up the nation to the down­ward spi­ral we find our­selves in — a ver­i­ta­ble race to the bot­tom, with a thin lay­er of the very rich, a hol­low­ing out of the mid­dle, and a grow­ing under­class — rel­e­gat­ed to sell­ing mer­chan­dize pro­duced for pen­nies on the dol­lar in oth­er countries.
A friend to whom I spoke about Mon­delez coun­seled that to men­tion Rosenfeld's salary is a dis­trac­tion. But it seems some­how wrong that we praise and reward a CEO for elim­i­nat­ing Amer­i­can jobs or for being paid an amount in one year that would take any work­er in her plant 500 years to earn. Come to think of it, if Rosen­feld could learn to live on $2 mil­lion a year, that $19 mil­lion could be used to save 600 jobs, and the company's bot­tom line would still be the same.
The same friend, who long has worked in finance said to me, in a man­ner most rem­i­nis­cent of the famous quote from The God­fa­ther, ​"It's just busi­ness" But it's a busi­ness where choic­es are made. Unlike oth­er nations, our laws today do noth­ing to dis­cour­age off­shoring, nor do they cre­ate any penal­ties when com­pa­nies leave cities and towns hold­ing the bag, left respon­si­ble for clean­ing the con­t­a­m­i­nat­ed sites and pro­vid­ing assis­tance to those left behind.
We look at cities like Detroit or Gary and say, in lan­guage that only slight­ly masks its racism, that their sor­ry finan­cial state is of their own mak­ing, and that we are bet­ter and smarter than they. But are we? The African-Amer­i­can res­i­dents of those cities didn't cre­ate the prob­lems they face. Rather, it was the exo­dus of auto from Detroit (140,000 jobs lost between 1950 and 1960) that cre­at­ed the first and last­ing eco­nom­ic cri­sis that city faced and faces. So, too it was not the pop­u­la­tion of Gary that caused its demise but the deci­sion of steel to low­er its costs, take the prof­its gleaned from decades of work­ers' pro­duc­tion, invest it in for­eign lands and leave its work­force behind. Rather than excep­tions, we'd be bet­ter off under­stand­ing them as har­bin­gers of our future — the ver­i­ta­ble canaries in the mine whose warn­ings should be heeded.
The last 20 years — from the changes in tax laws of Bill Clinton's régime through the ter­ri­ble and cost­ly years of George W. Bush — have favored mas­sive increas­es in cor­po­rate prof­its with Amer­i­can work­ers and tax­pay­ers pay­ing the bills and the price. It need not be this way. It was and is not divine­ly ordained. These are the deci­sions of humans and oth­er choic­es can be made.
For me? Just as I don't shop at Wal-Mart where guns are sold next to the cere­al, I won't be eat­ing Ore­os. A small and inef­fec­tu­al ges­ture, per­haps, but one that will give me some sat­is­fac­tion while I wait and work for a gov­ern­ment that takes a stand.
To tell Oreo you're boy­cotting their cook­ies, join my Change​.org peti­tion.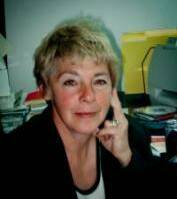 Mar­i­lyn Katz
is a writer, con­sul­tant, pub­lic pol­i­cy com­mu­ni­ca­tions strate­gist and long-time polit­i­cal activist. She is pres­i­dent of MK Com­mu­ni­ca­tions, a part­ner in Democ­ra­cy Part­ners and a founder and co-chair of the new­ly formed Chica­go Women Take Action.