Hathaway's Nipples and a Congressional Primary: Signs of the Times?
Has the liberal media switched sides in the war against women?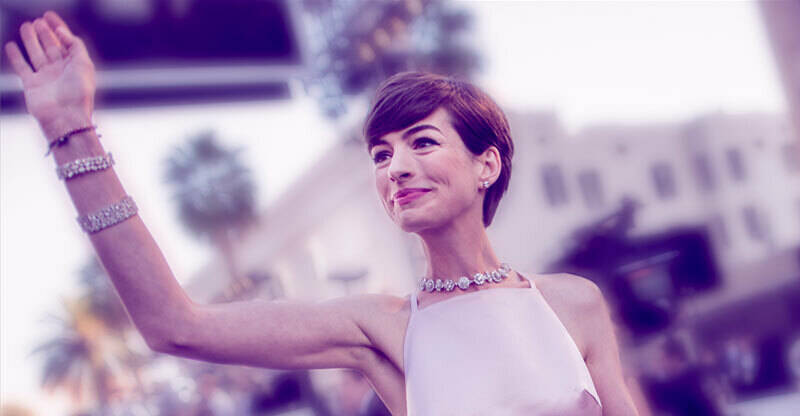 I generally have ignored the growing number of articles raising alarm about a widespread war against women, comfortable in my confidence that women have long exercised power in this nation — perhaps not as much as we should — but increasingly at the ballot box, in the workplace and in the home. I have had little interest in the debates about ​"leaning in or out" or whether the White House has a sufficiency of women. (Anyone who doesn't believe that Valerie Jarrett is among, if not the most powerful person in Washington should have their head examined.).
Women have to work harder, run faster and make more calls than do their male counterparts for every dollar raised and every vote garnered. To ascribe Robin Kelly's win to the largesse of a rich man or a depressed vote is an insult both to her and the voters of the 2nd district.
That said, comments not from the misogynist Right but from the liberal media about two successful women have made me reconsider my dismissive attitude.
The first — while seemingly trivial — is Anne Hathaway's supposed nipple problem at the Academy Awards. Personally I neither noticed, nor would I have cared about being able to see the outline of her nipples — I just thought it was a great dress worn by a woman with a really good back.
What I found disturbing was the ensuing media storm. Why were men looking at her nipples rather than listening to what she had to say? Why is this a topic for discussion? Provocative? Improper? According to whom? The criticism was silly, but it also reminded me of my recent experiences in the Middle East. In the once-modern Egypt, where today women no longer venture onto the streets at night, and among even young college students are pressured to hide their hair under a head scarf, while others wear the hijab and gloves, in the name of modesty or because it makes them feel more secure and less likely to be verbally or physically attacked as a temptress. And in Israel where, when I was there last year, I was shocked to find that in Jerusalem, women's images had been forbidden on billboards, women's voices banned on some radio stations and in certain neighborhoods women were literally relegated to the back of the bus — all in the name of ensuring appropriate modesty.
The second instance, which would also be laughable in another era, concerns Robin Kelly, who won the Illinois' 2nd Congressional District Democratic Primary on February 26. News coverage in Chicago and across the country, and mostly written by progressive journalists with comments from progressive ​"reformers," have asserted that her win was really not her own. Usually spot-on writers like James Warren credit Michael Bloomberg's $2.4 million expenditure on attacks ads aimed at one opponent's ties to the NRA. Well-respected election activist Cindy Canary agreed, telling Warren that Bloomberg's money suppressed voter activity and turnout.
Yet the facts suggest otherwise. In the last Illinois special election, in 2009, when Rahm Emanuel resigned from Congress to join President Obama in the White House, there were 54,856 votes cast for the 12 candidates in the Democratic primary. Now-Rep. Mike Quigley won the primary with 12,100 votes — or 22.1 percent of the total cast. In contrast, 59,593 votes were cast in the 16-person 2nd Congressional district Democratic primary this year, with Kelly garnering 30,872 or 51.8 percent of the vote, and Debbie Halverson coming in a distant second with 14,533 votes.
Looking through the archives, no one thought that a 50,000-person turnout in the 5th congressional district was unusual. Why then did scores of reporters, along with such usually thoughtful people such as Warren, legal scholar Geoff Stone and Canary, founder of the Illinois Campaign for Political Reform, parrot the line that participation was depressed?
Further, while we need look no further back than the November elections when Sheldon Adelson's and the Koch brothers' millions could not salvage a Romney victory, there are plenty of other examples, the most striking being the 1989 New York City mayoral contest in which Estee Lauder heir Ronald Lauder spent $14 million in his attempt to win the Republican Primary. Despite the money, he garnered only 38,000 votes, at a cost of $363 each, and lost to Rudy Giuliani.
Anne Hathaway and all women have a right to dress as we like, for ourselves, knowing that we have good sense, and most of us good taste. If men are distracted, by the outline of a breast or excited by the shape of a hand, that's their problem — and perhaps they should try blinders.
Robin Kelly, like all women who take that treacherous path of running for public office, is a study in courage — and most of all, a hard worker. There are no shortcuts to raising funds, learning the issues, building the organization necessary to get out the vote. Ask any woman legislator out there and she'll tell you the same. Women have to work harder, run faster and make more calls than do their male counterparts for every dollar raised and every vote garnered. To ascribe her win to the largesse of a rich man or a depressed vote is an insult both to her and the voters of the 2nd district.
Are these aberrations or do they indicate a growing attempt to undermine the strides that women have made?
While many may have found Seth MacFarlane's ​"boob song" amusing, seen nothing untoward in engaging in the Twitter frenzy about Hathaway's dress or felt all right about dismissing Robin Kelly, they are mistaken.
These incidents, while seemingly trivial, belittle women, their judgment, and their independent agency. Each incident echoes, in its own way, the more serious assaults women have endured this year — from the congressional committee that had the chutzpah to disallow a woman to speak about restricting access to birth control — saying she lacked expertise on the issue — to the 19 states that voted last year to severely restrict women's rights to make their own reproductive health decisions.
Last week the male-dominated state legislature in North Dakota authorized the use of vaginal probes to ensure that most pregnancies cannot be terminated after six weeks. To those who would without question object to the right wing's intrusive mandates, I'd suggest perhaps it's time to stop looking under our skirts to see if we're wearing underwear or being held up by someone else's strings.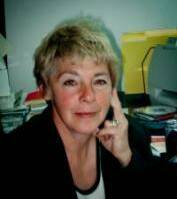 Marilyn Katz
is a writer, consultant, public policy communications strategist and long-time political activist. She is president of MK Communications, a partner in Democracy Partners and a founder and co-chair of the newly formed Chicago Women Take Action.