Whose Race—And Gender—Is it Anyway?
Caitlyn Jenner and Rachel Dolezal trigger an important conversation.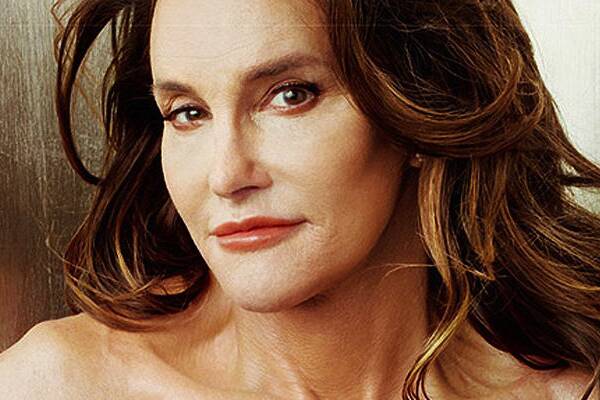 So much has been said in the past week about Cait­lyn Jen­ner and Rachel Dolezal and the porous bound­aries of gen­der and race. But nei­ther the ques­tions nor answers are definitive.
Gender and race are not static but socially created identities that can and should be questioned.
As most every­one who is dig­i­tal­ly aware knows, Jen­ner says she is a woman. For­mer NAACP leader Rachel Dolezal says she ​"identif[ies] as black."
How­ev­er, while Jenner's self-iden­ti­fi­ca­tion as a woman is being wide­ly praised, Dolezal's self-iden­ti­fi­ca­tion as black is being wide­ly condemned.
Dolezal who has lived as a black woman for many years — with two black sons — has been denounced as a fraud. Jen­ner, who says that she felt like a fraud while liv­ing as a man, is now laud­ed for find­ing her true voice as a woman.
Still, their choic­es open up a long over­due con­ver­sa­tion con­cern­ing race and gen­der: are these cat­e­gories nat­ur­al occur­rences or just use­ful ways of see­ing and under­stand­ing who peo­ple are? We look to his­to­ry for answers.
Chicago's own Lerone Ben­nett argues, in his book Before the Mayflower, that when this coun­try was found­ed there was no cat­e­go­ry of race, only free men and inden­tured ser­vants — who might be either black or white, by today's racial cat­e­gories. Once freed from inden­ture, they were sim­ply free men. It was only when the land­ed gen­try of the New World began to wor­ry about black and white ser­vants revolt­ing togeth­er, that blacks were sep­a­rat­ed out, in what Ben­nett and His­to­ri­an Noël Ignatiev term the cre­ation of the ​"white class."
Esteemed Soci­ol­o­gist Eduar­do Bonil­la-Sil­va says Euro­peans solid­i­fied the idea of race to jus­ti­fy the treat­ment of those they col­o­nized. He writes, ​"when race emerged in human his­to­ry, it formed a social struc­ture (a racial social sys­tem) that award­ed sys­temic priv­i­leges to Euro­peans ('whites') over non-Euro­peans ('non-whites'). Racial­ized social sys­tems, or white suprema­cy for short, became glob­al and affect­ed all soci­eties where Euro­peans extend­ed their reach."
Wom­an­hood, too, has been writ­ten about, par­tic­u­lar­ly by the fem­i­nists of the mid-twen­ti­eth cen­tu­ry, as a social con­struc­tion that turned the gen­der iden­ti­ty into an infe­ri­or social sta­tus. ​"One is not born, but rather becomes a woman," writes Simone de Beau­voir in The Sec­ond Sex. ​"Social dis­crim­i­na­tion pro­duces in women moral and intel­lec­tu­al effects so pro­found that they appear to be caused by nature."
But per­haps the most famous ques­tion­ing of the social­ly cre­at­ed cat­e­go­ry of woman was that of Sojourn­er Truth, who believed that def­i­n­i­tions of race and gen­der were sim­ply tools to keep slav­ery, like every oth­er pow­er sys­tem, alive:
Look at me! Look at my arm! I have ploughed and plant­ed, and gath­ered into barns, and no man could head me! … I could work as much and eat as much as a man — when I could get it — and bear the lash as well! … I have borne thir­teen chil­dren, and seen most all sold off to slav­ery, and when I cried out with my moth­er's grief, none but Jesus heard me! And ain't I a woman.
There has been much con­dem­na­tion of Dolezal for try­ing to ​"pass," but iron­i­cal­ly, she rei­fies rather than chal­lenges the use of race or gen­der char­ac­ter­is­tics to cre­ate eco­nom­ic and cul­tur­al bar­ri­ers and norms. If both race and female­ness are social con­structs cre­at­ed by those in pow­er to main­tain their con­trol of soci­ety and resources, the con­dem­na­tion of Dolezal and the praise of Jen­ner is more than a lit­tle ironic.
Yes, Dolezal may have lied, although it is just as like­ly that she — a for­mer Africana Stud­ies pro­fes­sor — is famil­iar with the argu­ments around the con­struc­tion of race and gen­der and may believe that her appro­pri­a­tion of black iden­ti­ty is jus­ti­fied. And while her appar­ent lies have caused her to resign from her role in the NAACP, they do not erase her com­mit­ment to end­ing the depre­da­tions and degra­da­tions of racism.
Gen­der and race are not sta­t­ic but social­ly cre­at­ed iden­ti­ties that can and should be ques­tioned. These are not new ideas and in fact they were the pro­pelling con­cepts behind much of the activism of both African-Amer­i­cans and women dur­ing the ​'60s.
It was as much the hope of the woman's move­ment as it was the hope of Dr. King that we would forge a soci­ety where one was not judged by the col­or of their skin, their gen­i­talia or with whom they chose to have sex. Like Dr. King, we sought to be judged by the ​"con­tent of [our] char­ac­ter" — noth­ing more, noth­ing less.
If the cur­rent events spark debate and action that get us any­where clos­er to that goal, then all the con­fu­sion, ink and hype may be worth it.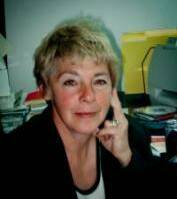 Mar­i­lyn Katz
is a writer, con­sul­tant, pub­lic pol­i­cy com­mu­ni­ca­tions strate­gist and long-time polit­i­cal activist. She is pres­i­dent of MK Com­mu­ni­ca­tions, a part­ner in Democ­ra­cy Part­ners and a founder and co-chair of the new­ly formed Chica­go Women Take Action.